Persistent, strong winds have continued to bring to bring power outages to South Jersey Monday afternoon. 
As of 4:50 p.m. on Monday, forty percent of Mullica Township Atlantic City Electric customers were without power. That is 1,065 customers. Frank Tedesco, Senior Communications Specialist for Atlantic City Electric said.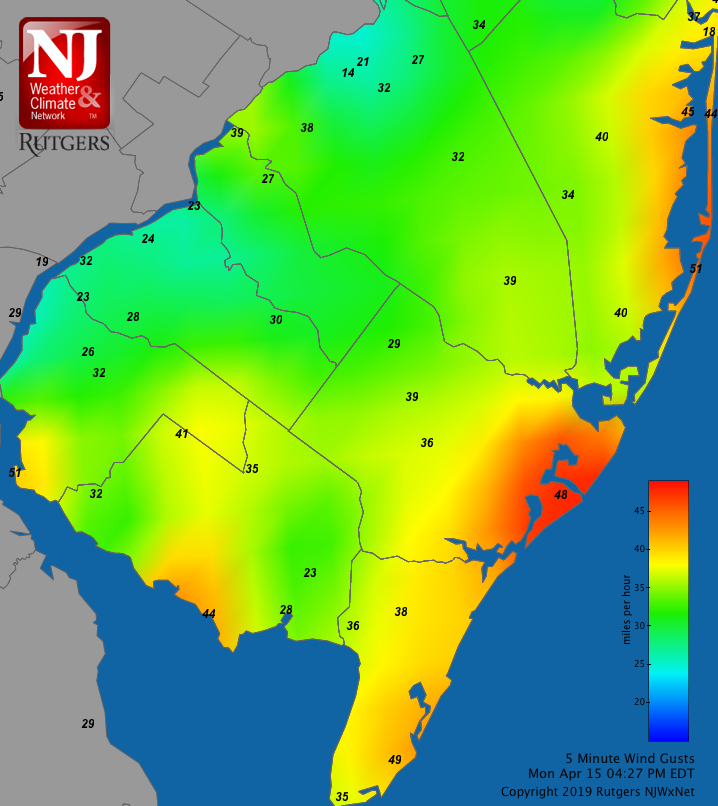 "We're continuing to issue sporadic outages throughout our area due to the gusty winds. We do have extra crews in the field that are dealing with the situation," Tedesco said.
Restoration is expected by 9 p.m. Monday. 
Power outages have been sporadic across South Jersey. 40-55 mph wind gusts have brought very localized outages throughout the day. A wind advisory remains in effect through 10 p.m. on Monday.
The strong storms have left and the power has mostly been restored. However, strong storms w…
Thirty percent of Atlantic City customers without power early on Monday morning. That was due to a strong line of storms that passed. 
After thunderstorms brought power outages early Monday morning, high wind gusts continued in…