Summer typically still has gas left in the tank this time of year, and that will be true Wednesday. A cold front Thursday will try to quell the heat, while Friday will nearly be a repeat of Dorian's brush by the previous Friday.
Temperatures early Wednesday morning will start out a few degrees warmer than the past couple. I would recommend turning the air conditioner on, if you have it, to get a head start for the day, especially if you will be on the mainland.
A ridge of high pressure will move closer to the region. That opens the gate to the sultry Gulf of Mexico air that has been bottled up in the Midwest the past couple of days.
The Farmers' Almanac, in publication since 1818, made a very early call of a "frosty, wet &a…
High temperatures will range from the low 80s at the shore — where a sea breeze could actually keep it in the 70s during the afternoon — to the upper 80s out in Folsom and Vineland.
Add in a dew point in the upper 60s and it'll feel like the low 90s. Carry extra water and seek some shade during the middle of the day. Thankfully, the weaker sun angle will not make it feel as blistering as if it were June.
Wednesday evening will be in the 80s or upper 70s, perfect for any outdoor activities as the sun lowers. I do not expect any weather issues for 9/11 memorials. Clouds will be on the increase, though, as a strung-out cold front moves closer to the area.
From about 2 a.m. to 7 a.m., showers and possibly even a thunderstorm will be present. They will be hit or miss, though, and not everyone is guaranteed to see one.
Regardless, it will be a balmy night, with lows only in the low to mid-70s, above average, even for July.
Thursday morning will clear out somewhat as the rain fizzles away. With the upper level ridge still in place, we'll have the potential to reach highs similar to Wednesday. I'm going lower, but I may need to adjust in Thursday's column.
A line of showers and storms then looks to pass sometime between early afternoon and early evening. A damaging wind gust will not be ruled out, but flooding issues should be minimal and it will be far from a washout.
After that, winds will flip to the northeast, and we'll see a big time cool down. It's likely it will feel damp, with a strong northeast wind by midnight.
Winds will turn to the east for Friday and it'll be another cloudy and cool Friday, without the near tropical storm force winds. Highs will be in the low 70s to near 75. Despite the look, no rain is expected.
Finally, never forget the people who died on this day 18 years ago, especially our local residents. Also, a big thank you to the men and women who served in the Middle East following the terrorist attacks, including those who made the ultimate sacrifice.
NEW YORK — When the names of nearly 3,000 Sept. 11 victims are read aloud Wednesday at the W…
Also, the attacks always give me one of my strongest weather memories. Broadcast meteorologists on TV would point out what towns would be in the line of smoke, dust and debris based on the direction and strength of the wind day after day. There would be the air quality alerts that followed, too. I hope to never see that again.
Gradually increasing sun
Turning cool and clear quickly. Patchy fog develops late.
Loads of sunshine
Sunny, comfortable and wamer
More sun than clouds. Warm.
Morning sun gives way to afternoon clouds. Showers pass through overnight.
Increasing sunshine. Likely dry.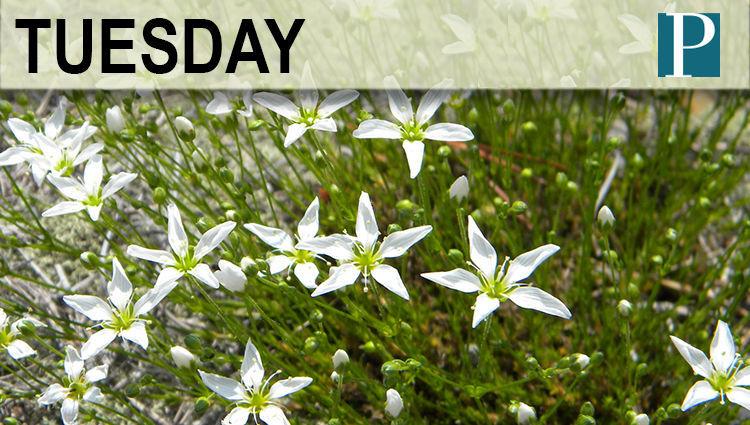 Plenty of sunshine
Partly sunny and seasonable
Joe's 7-Day Forecast