The calm before the storm will have a little extra meaning Sunday, as a duo of storms will move in for Monday and Tuesday. A brief, bitter blast of arctic cold will follow.
Sunday morning will start just plain cold, even for January standards. Wear the jacket, gloves and hat heading out early in the morning. Morning lows will vary from the upper teens in the Pine Barrens to the low 20s for much of the mainland, and the upper 20s at the shore.
High pressure will move offshore, which will flip winds to the southeast during the day. Temperatures will quickly move up into the 30s and 40s. Afternoon highs will be in the mid- to upper 40s, spot on seasonable.
We'll see a blanket of high clouds come in overhead and then thicken into the evening. As winds turn more to the south, moisture will get pumped into the air, as the first of a two-storm system comes in.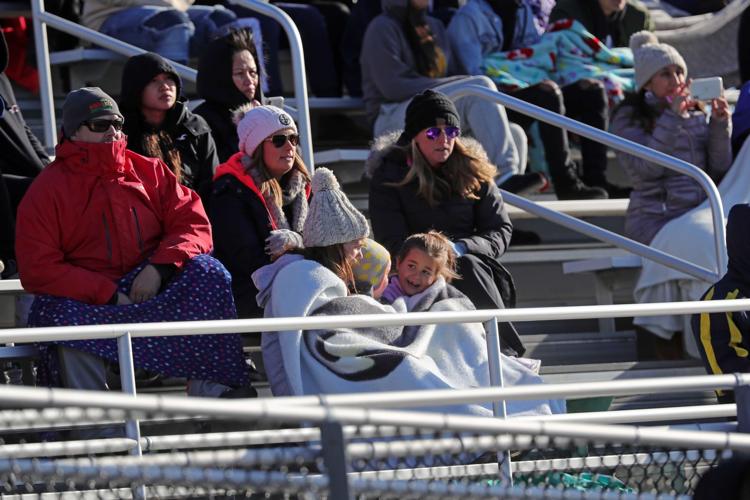 Bring the rain gear to start your day. Or, just stay inside. Rain will begin during the early morning Monday between 4 and 7 a.m. The rain will be steady during the morning. Most of the afternoon will see rain as well, though, I'd anticipate some breaks. With strong, southerly winds, temperatures will climb. It'll be mild out, with highs in the upper 50s to even near 60 degrees.
Rain will continue into the evening. Then, around midnight, the rain will taper down. Rainfall totals will be a half-inch to an inch from this first part, enough to cause some pockets of roadway flooding.
The winter outlook in South Jersey appears to be one with more snow shoveling and more bundl…
The baton will get passed from the first storm, which is largely sub-tropical moisture, to the second storm, which is a legit storm system that will power through the country.
During this "handoff," it'll be mostly dry. In fact from late Monday night through Tuesday afternoon, I expect more dry time than not. Spotty showers will be present, and we'll be able to receive the full effects of the Gulf of Mexico air. Despite the cloudy sky, highs will reach 60-65 degrees, save for those along the Delaware Bay, which will be around 50. If you have outdoor work or plans, try to get them them done in the morning and midday.
The 2019-20 winter outlook is stormy, with early shots of arctic air. The potential for tric…
From Tuesday afternoon through Wednesday morning, rain will fall from the storm system, and a potent attached cold front will slide through.
Tuesday afternoon through Wednesday night will then see another soaking rain. Pockets of roadway flooding will be likely in spot. Be alert while driving at night.
Temperatures will crash after midnight as the cold front passes. Complicating matters is a piece of energy that will enhance precipitation during this time. Typically, I don't buy cold air chasing down the warm air to change rain into snow. However, snow may end the event Wednesday morning. If it does, I don't anticipate much accumulation, especially on the roads.
Atlantic County
Holiday recital series at Atlantic City's Boardwalk Hall
The Historic Organ Restoration Committee Inc. is hosting a series of free holiday recitals around Jim Whelan Boardwalk Hall's Deck the Hall event. Local organists will play 10 recitals Mondays through Fridays at noon between Dec. 9 and Dec. 20.
Toy drive at Romanelli's Garden Cafe
Romanelli's Garden Cafe is partnering up with For Atlantic City By Atlantic City (4ACxAC) to help the children of Atlantic City receive Christmas toys and are offering discounts to those who bring in donations.
The donation drive started Nov. 18 and is focusing on toys for ages 5 and up for the children in the Atlantic City Homework program, ran by Dr. Colon of Stockton University.
New toys, in their original packaging, can be dropped off at the cafe, 279 S. New York Road, Galloway
Menorah lighting in Ventnor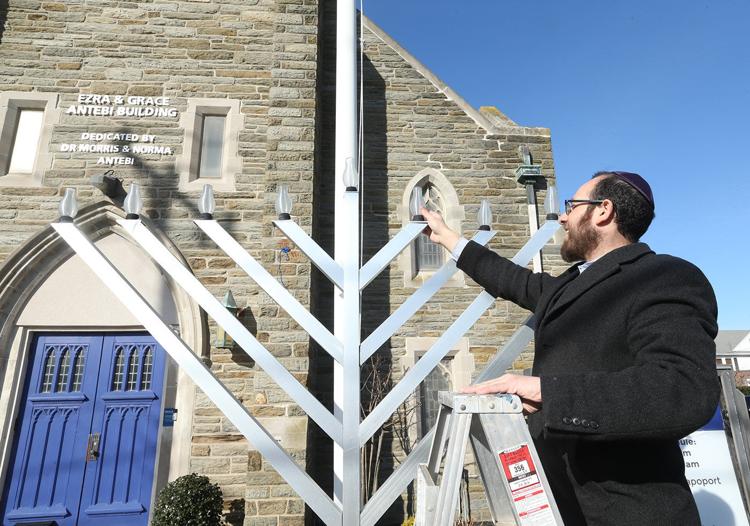 The Ventnor City Fire Department is getting ready for the gelt drop and Menorah lighting 4:30 p.m. Sunday at the Chabad Chai Center, 6605 Atlantic Ave. Mayor Beth Holtzman will be lighting the first candle, and the Ventnor School and Chabad Hebrew School will be performing.
Cape May County
Ocean City's Old-Fashioned Family Christmas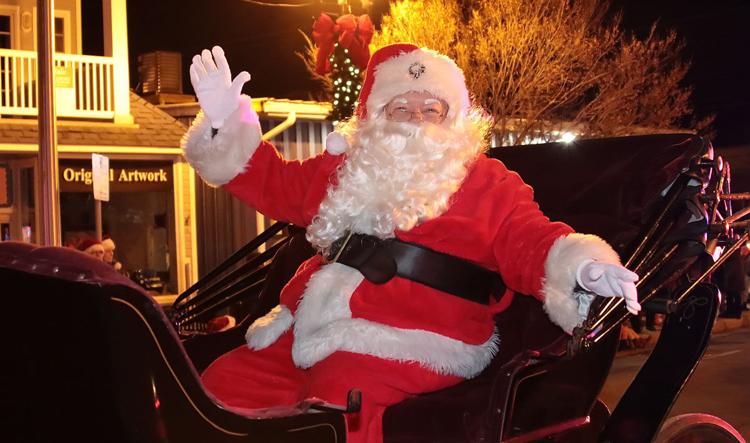 AN OLD-FASHIONED CHRISTMAS EXHIBIT: daily through Jan. 1; exhibit of holiday traditions through the years complete with model trains, toys and more; Emlen Physick Estate, 1048 Washington St., Cape May. 609-884-5404 or CapeMayMAC.org.