EGG HARBOR TOWNSHIP — When hurricanes battered Southern coastal communities the past two years, flooding streets and threatening residents, Coast Guard members deployed from South Jersey to assist in locating and rescuing the most vulnerable.
Pilots, rescue swimmers, avionics electrical technicians and aviation mechanics were recognized Wednesday for their bravery in the face of high winds, rising floodwaters, grueling hours and technical failures during their work extracting survivors in the aftermath of Hurricanes Harvey and Florence, and during local search-and-rescue missions.
At the ceremony in a hangar at Coast Guard Air Station Atlantic City, 14 Air Medals were awarded for "single acts of heroism or meritorious achievement while participating in flight," and one Distinguished Flying Cross was awarded for "heroism or extraordinary achievement while participating in aerial flight."
Altogether, those recognized saved 66 lives and assisted in the rescue of 84 more.
"In my career, I have never seen that many awards (given) at one point in time," said Capt. Sean O'Brien, commanding officer of Air Station Atlantic City. 
The recipients, who were stationed in Atlantic City at the time or have since been transferred here, walked up to a stage backed by a giant American flag as their names were called. The recipients were recognized by visiting family and rows of their peers Wednesday morning, as the narratives of their rescues — and the conditions they had to battle to carry them out — were read.
The recipients were noted for risking electrocution by entering rising waters, being lowered on baskets to hoist sick and injured residents, and landing helicopters in tight areas surrounded by power lines and trees, among other feats. Many dealt with low fuel in tense situations, low visibility and instrument failure as water interfered with their helicopters' avionics. All demonstrated heroism, staying calm under mounting pressure to carry out their mission, their superiors said.
"One of the things I hear consistently ... is the Coast Guard have the finest aviators that the United States has to offer," said Capt. Gregory Stump, 5th Coast Guard District chief of staff. "What you're seeing behind you here, they are the best of the best."
Lt. James Rader sticks out even among those select few. Rader, 31, was stationed in Texas when Harvey made landfall. From Aug. 26 to Sept. 1, 2017, Rader flew 18 "day and night" hours, fighting winds over 50 mph, visibility under a quarter-mile and torrential rainfall as he rescued residents trapped by floods. 
In one instance, he navigated his helicopter among unlit towers and exhaust stacks during a citywide power outage to transport a 2-year-old girl "clinging to life" to Texas Medical Center. He immediately refueled and went back out to rescue and transport a resident suffering from severe head trauma. Strong downdraft winds pushed the helicopter on takeoff, bringing the blades within feet of nearby buildings. He maneuvered it to a hospital helipad between cranes and buildings in low cloud cover.
He transported a "crucial supply of blood" to a hospital, saving 55 more lives, O'Brien said. For his work, Rader was awarded the Distinguished Flying Cross.
"Some of it kind of brings back some memories that I try to not think about much anymore. They were difficult times for a lot of people, and fortunately we made it through," Rader said. "It's nice to be recognized, though, for what happened a couple years ago."
Receiving the Distinguished Flying Cross is a "very, very rare" achievement, O'Brien said.
"Lt. Rader's actions, aeronautical skill and heroism were instrumental in saving the 57 people," O'Brien said. 
Petty Officer 1st Class Steven Maccaferri, a rescue swimmer, responded during Harvey, helping prepare 12 mariners for rescue on a ship in distress 10 miles offshore amid "hurricane winds and breaking waves." They all survived. He also waded through contaminated, chest-deep water to save a mother and her four children, one of whom was a paraplegic with a tracheostomy.
And when Florence hit North Carolina, Maccaferri was involved in more than nine hours of rescue efforts. Most notably, he spotted an 85-year-old woman in critical condition in the window of a flooded home and completed three hoists in the course of rescuing her, battling high winds and obstacles. He provided medical care on the way to the hospital.
He was awarded two Air Medals for his efforts.
"Not only do these medals represent exemplary and heroic performances over the past two years, but they are also small reminders of the impacts that those standing before you have had on families, mothers, fathers, sisters, brothers and grandparents, and all those that are in harm's way," said Commander John Egan. "These medals, and the life-saving achievements they represent, speak directly to the caliber of military professionals that we have at Air Station Atlantic City."
GALLERY: U.S. Coast Guard Medal Ceremony
U.S. Coast Guard Medal Ceremony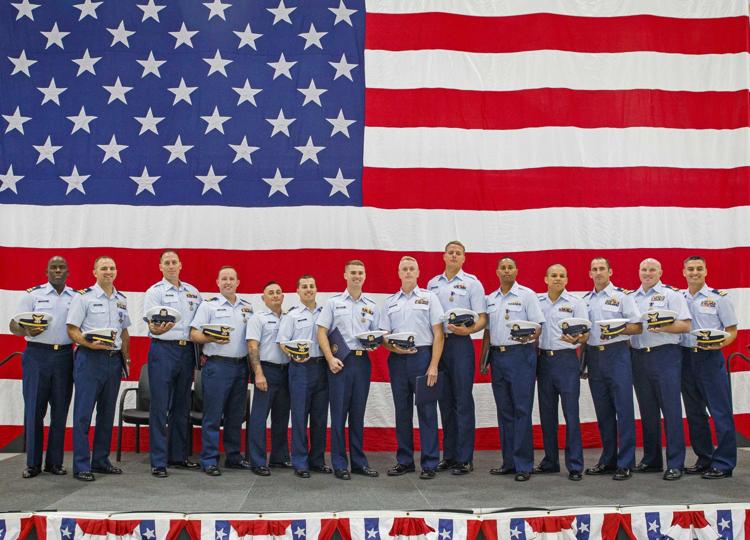 -- HIDE VERTICAL GALLERY ASSET TITLES --
U.S. Coast Guard Medal Ceremony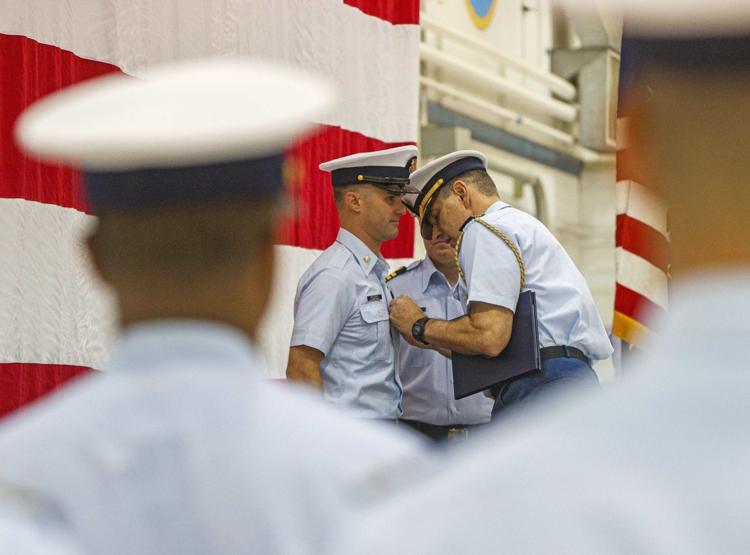 U.S. Coast Guard Medal Ceremony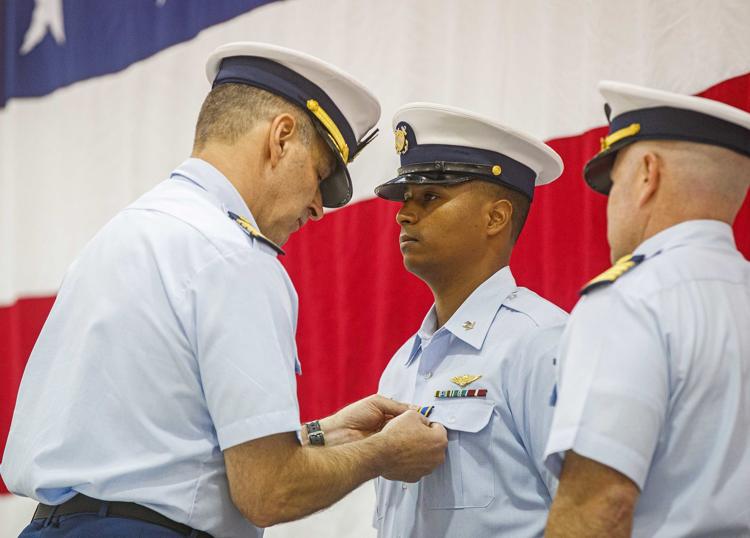 U.S. Coast Guard Medal Ceremony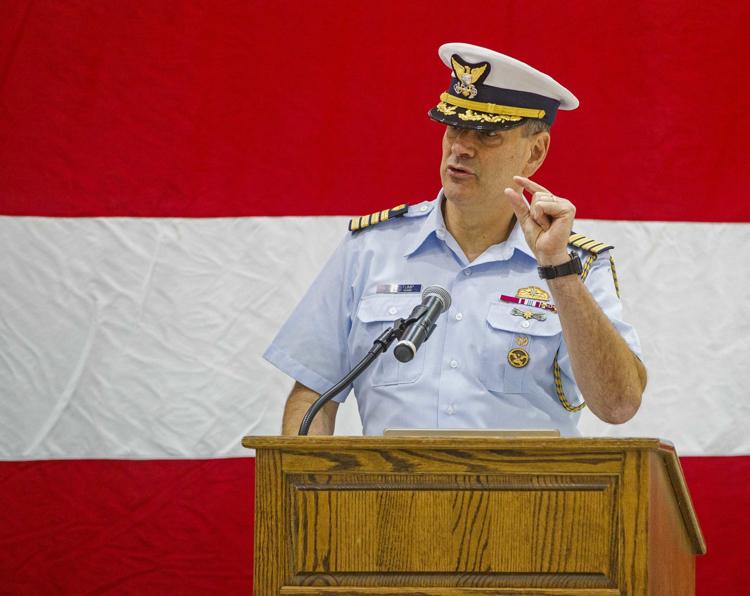 U.S. Coast Guard Medal Ceremony
U.S. Coast Guard Medal Ceremony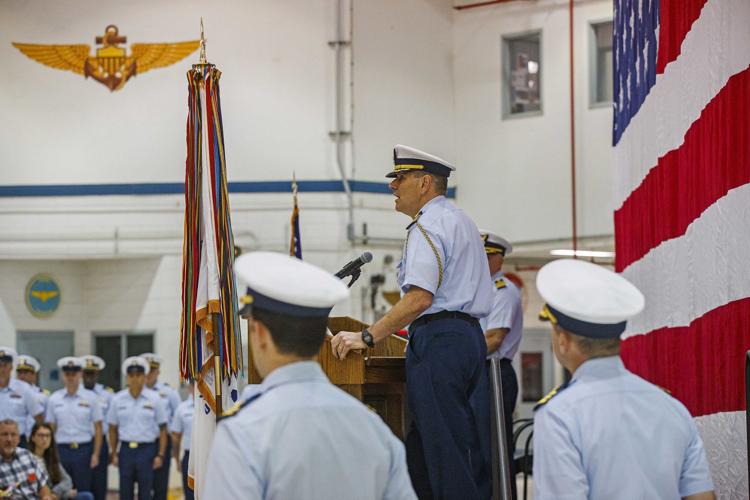 U.S. Coast Guard Medal Ceremony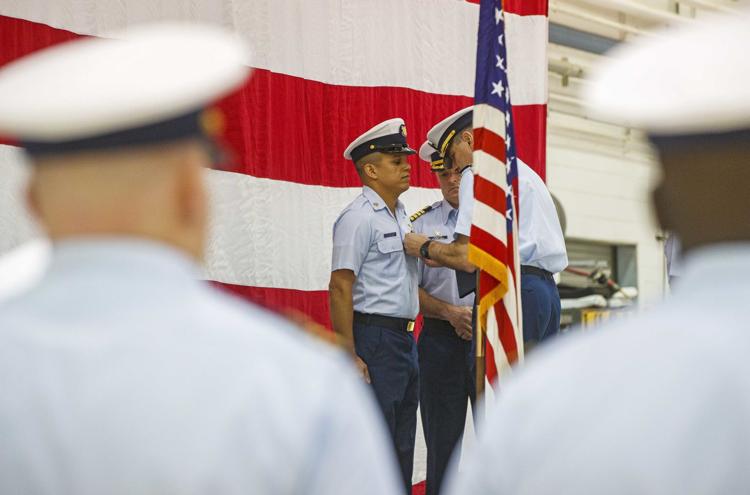 U.S. Coast Guard Medal Ceremony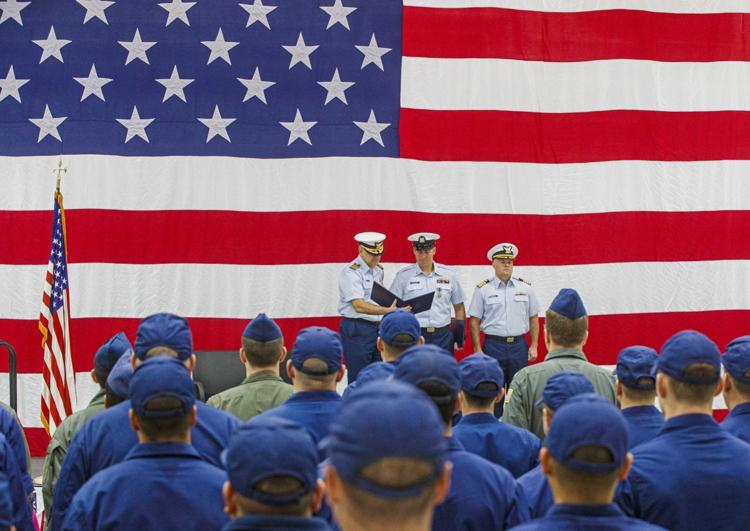 U.S. Coast Guard Medal Ceremony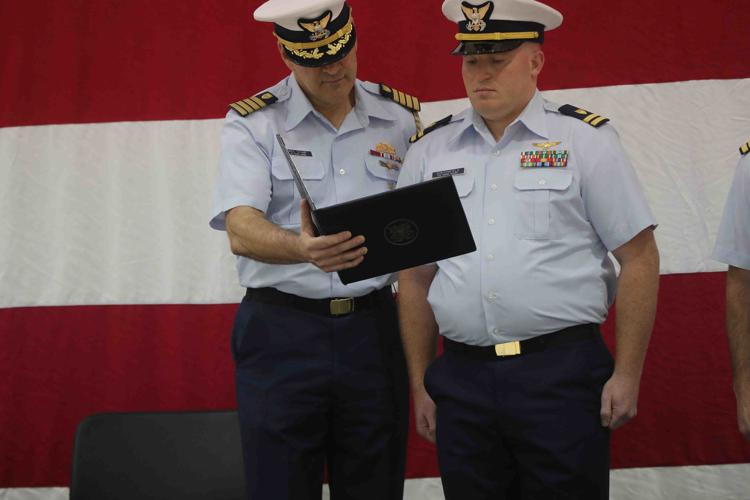 U.S. Coast Guard Medal Ceremony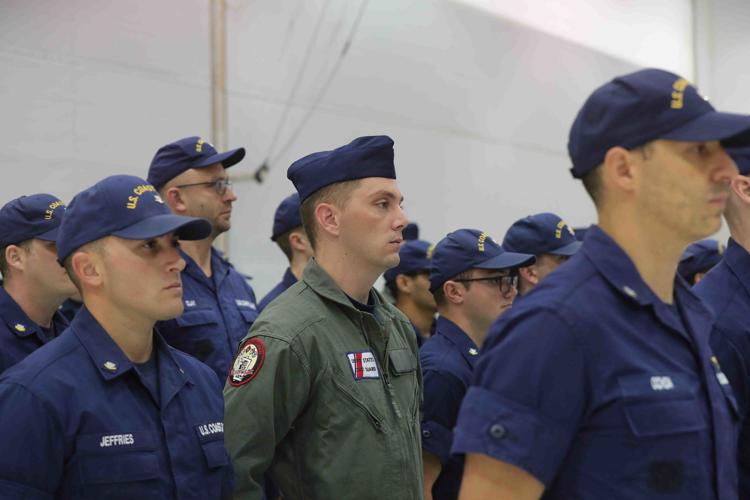 U.S. Coast Guard Medal Ceremony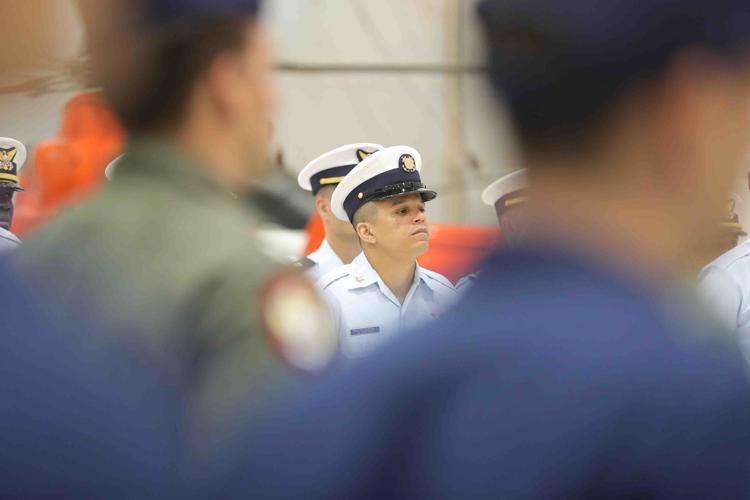 U.S. Coast Guard Medal Ceremony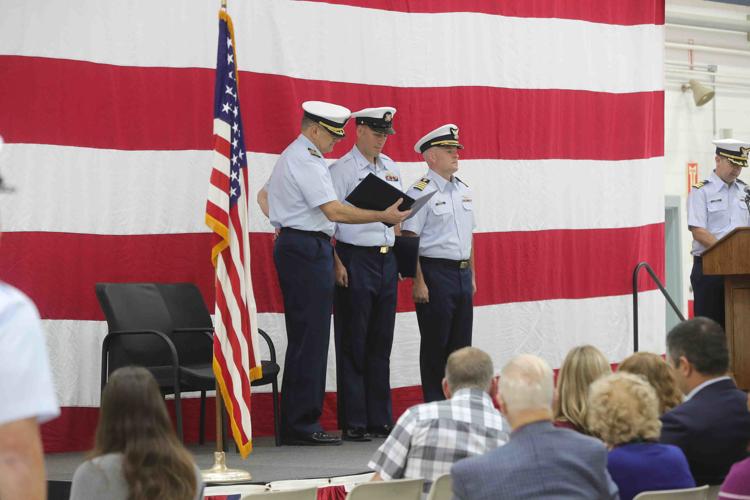 U.S. Coast Guard Medal Ceremony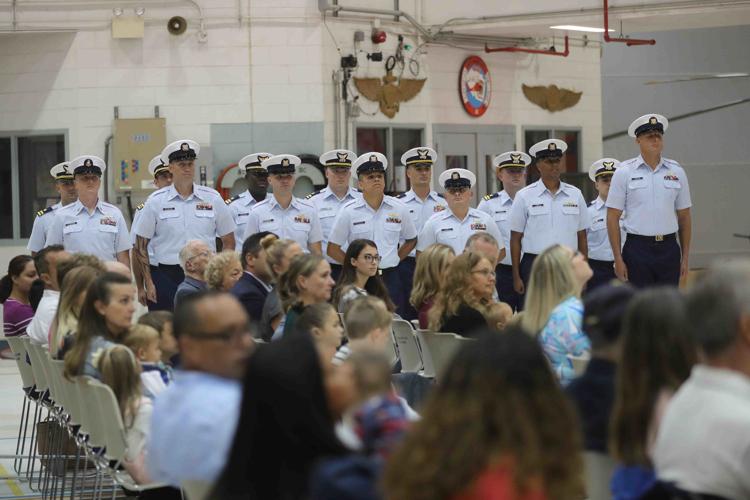 U.S. Coast Guard Medal Ceremony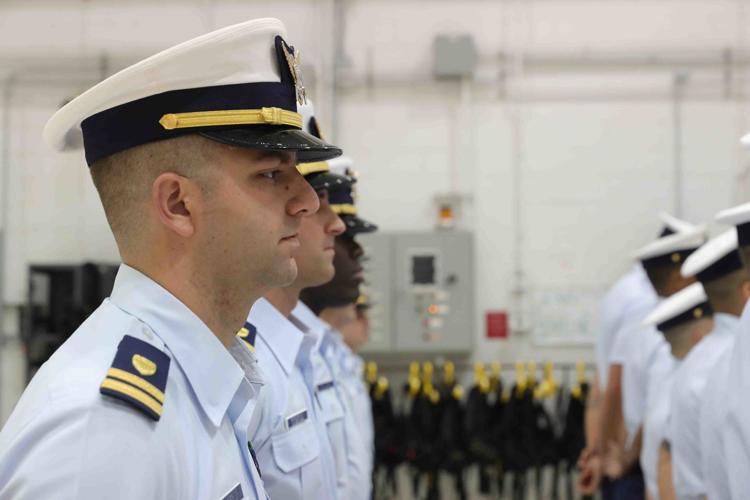 U.S. Coast Guard Medal Ceremony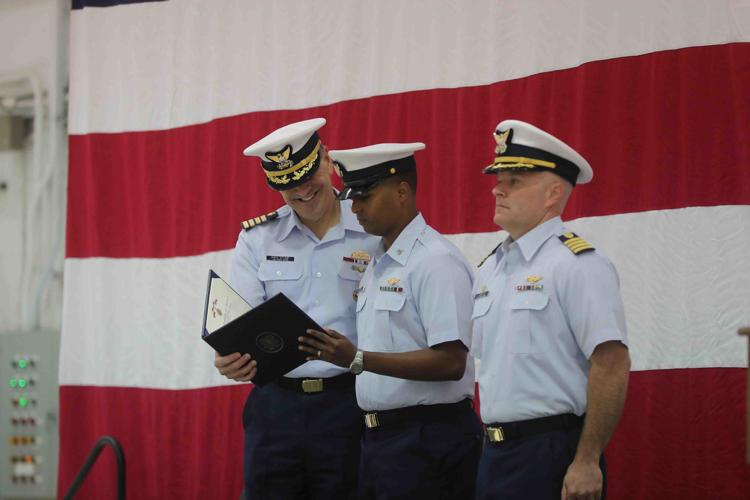 U.S. Coast Guard Medal Ceremony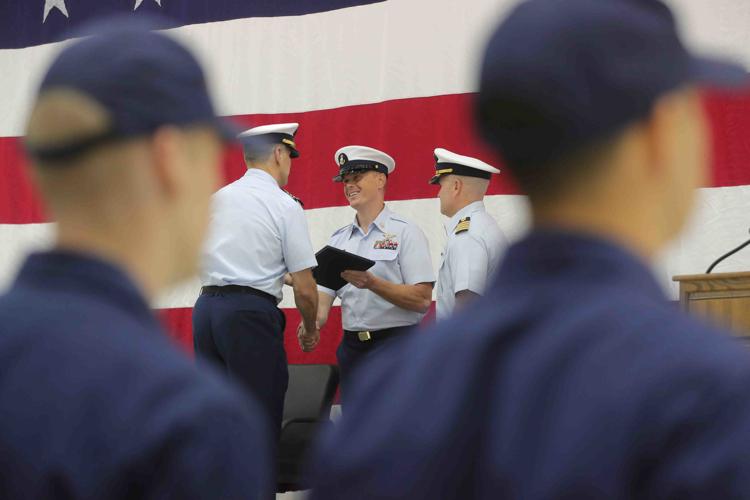 U.S. Coast Guard Medal Ceremony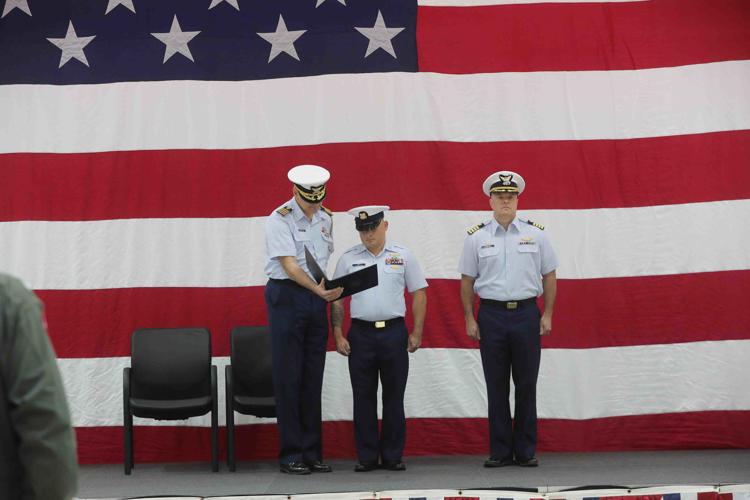 U.S. Coast Guard Medal Ceremony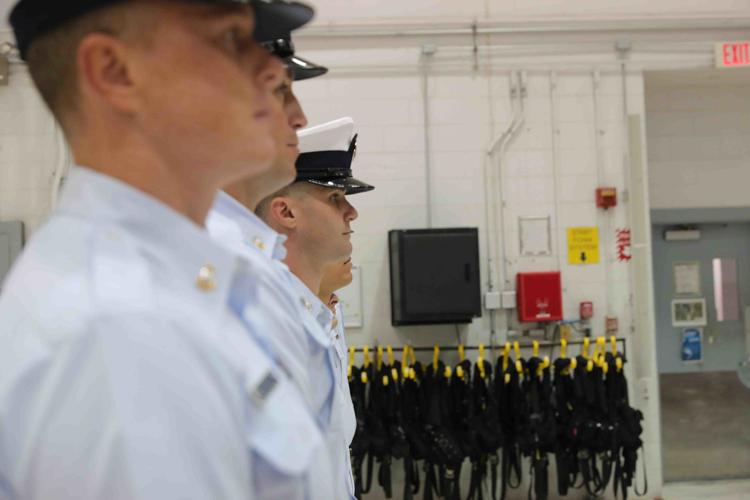 U.S. Coast Guard Medal Ceremony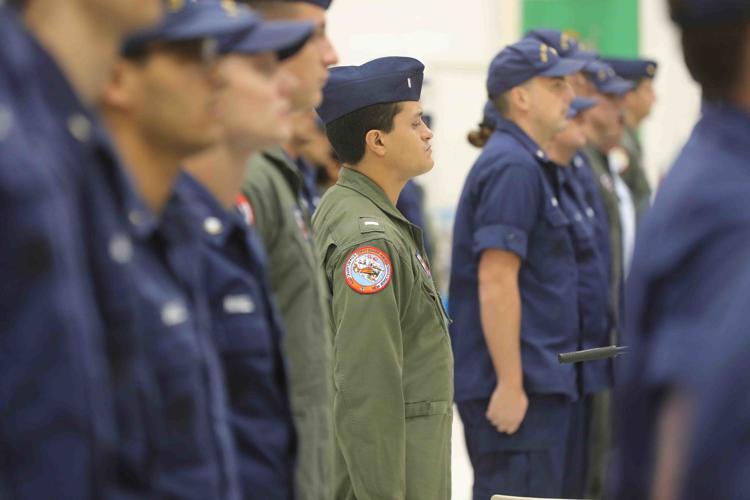 U.S. Coast Guard Medal Ceremony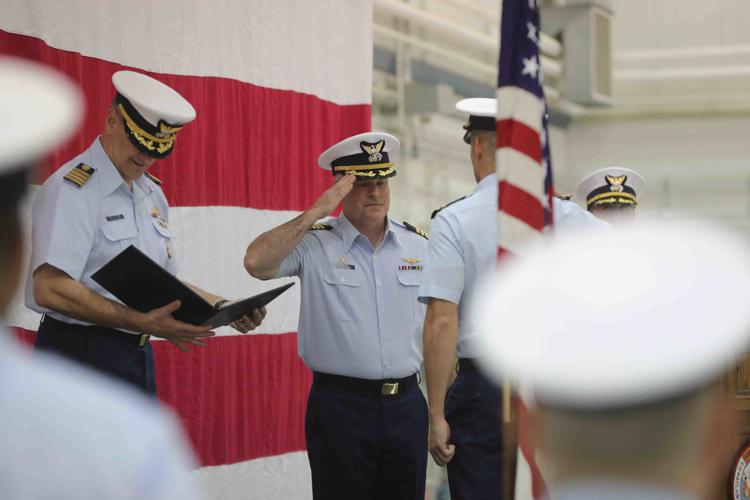 U.S. Coast Guard Medal Ceremony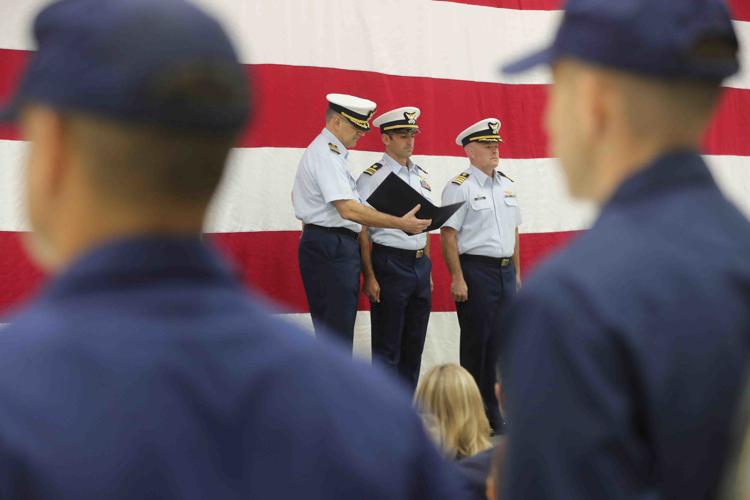 U.S. Coast Guard Medal Ceremony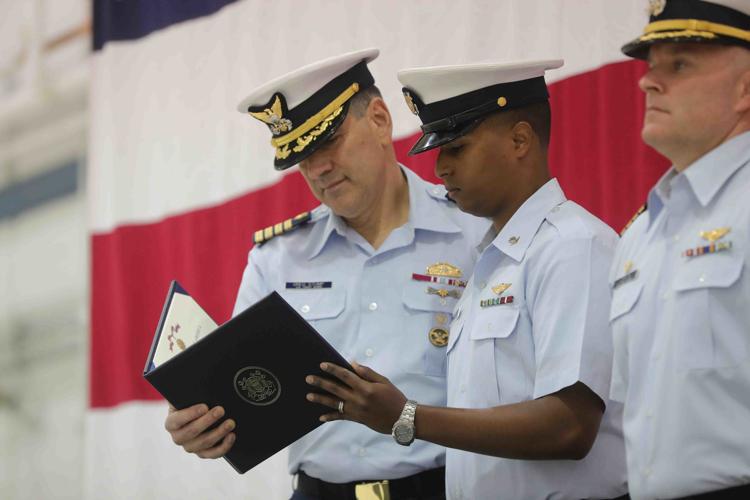 U.S. Coast Guard Medal Ceremony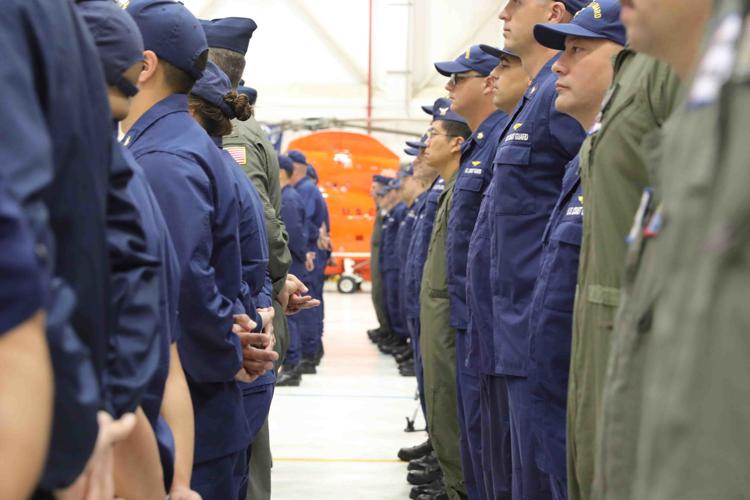 U.S. Coast Guard Medal Ceremony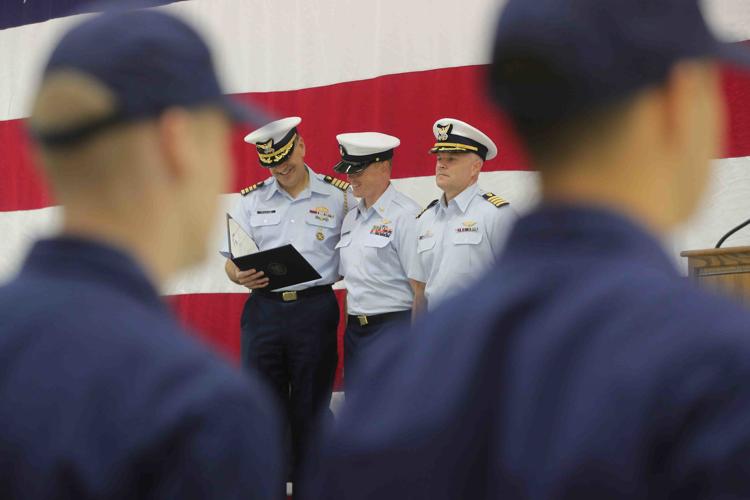 U.S. Coast Guard Medal Ceremony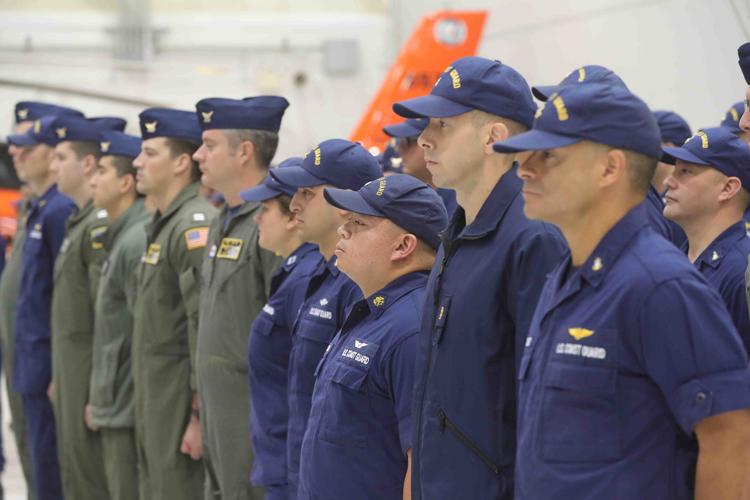 U.S. Coast Guard Medal Ceremony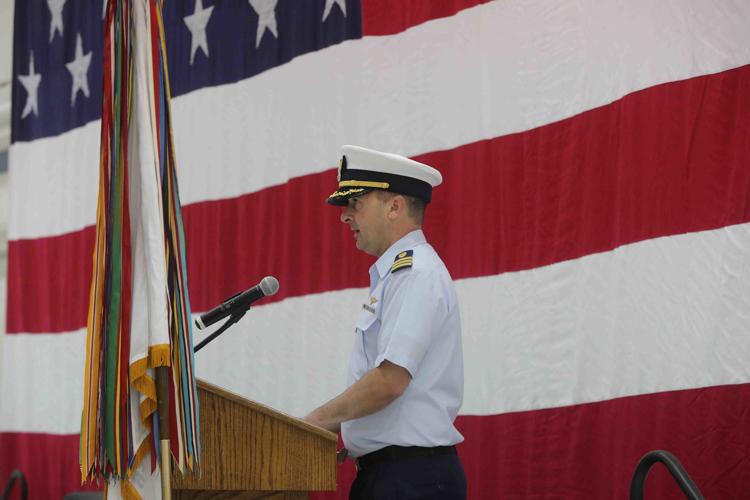 U.S. Coast Guard Medal Ceremony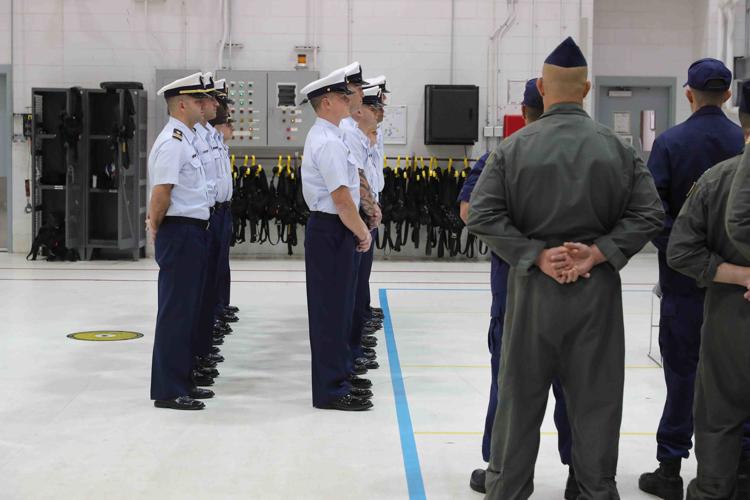 U.S. Coast Guard Medal Ceremony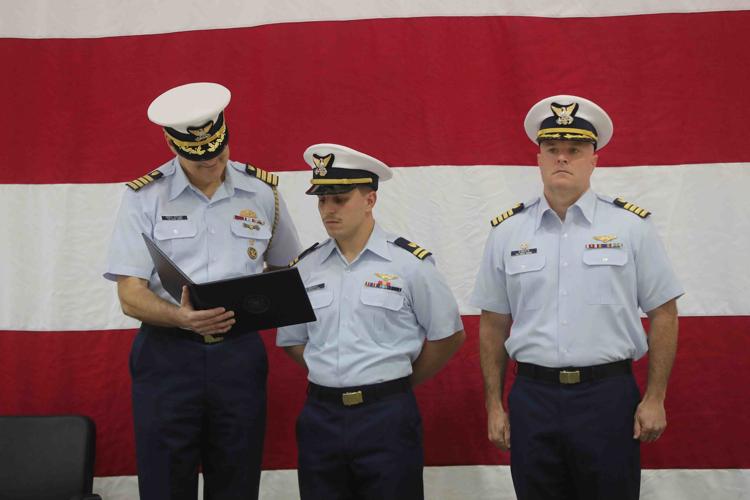 U.S. Coast Guard Medal Ceremony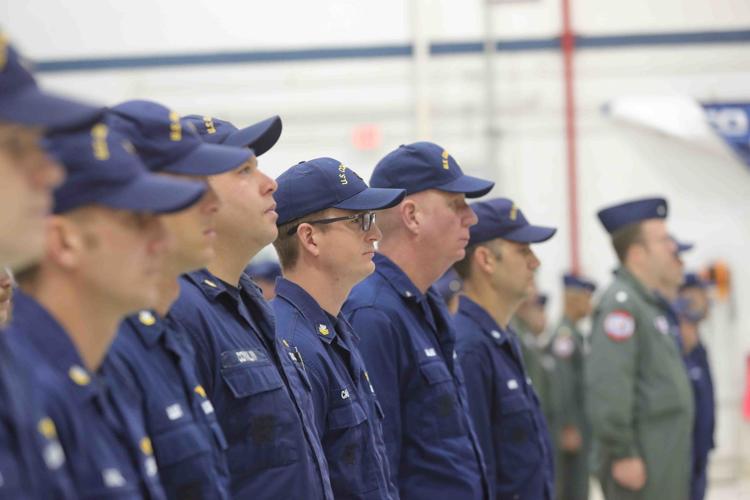 U.S. Coast Guard Medal Ceremony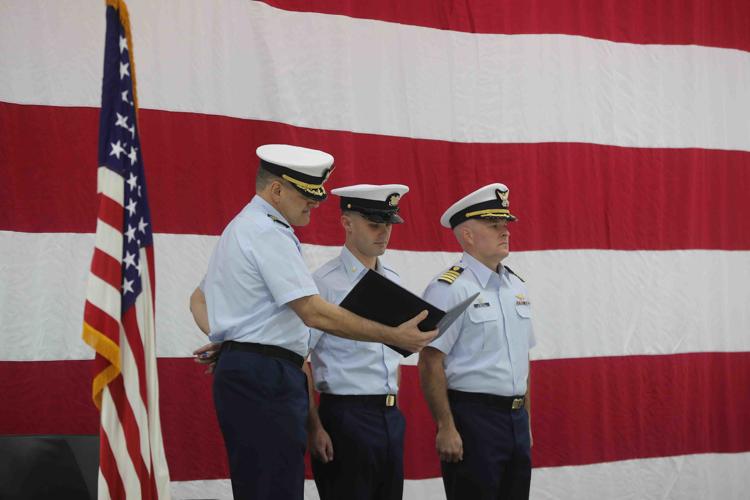 U.S. Coast Guard Medal Ceremony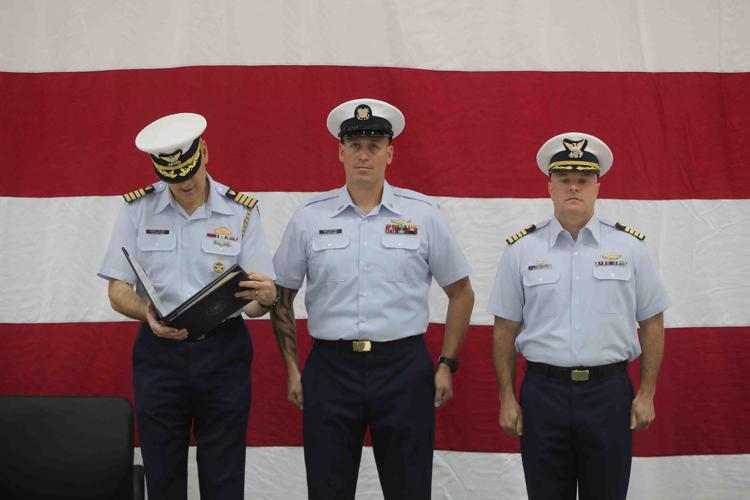 U.S. Coast Guard Medal Ceremony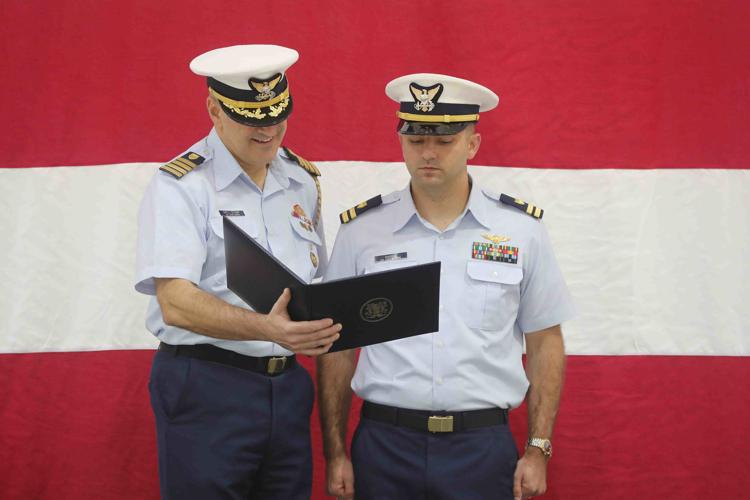 U.S. Coast Guard Medal Ceremony