Half a mile off Stone Harbor Boulevard sits a football field-sized island that was once lush with trees and shrubs, but that vegetation has been facing a slow death.
The culprit, at least for the past few years?
The expansion of two sub-colonies of dark, long-necked water birds, called double-crested cormorants. They stand out from others, with their orange bills and green eyes and their droppings that destroy plant life.
In 2013, there were 30 of them nesting on Gull Island.
Now, the wetland is home to 111 cormorants, their population more than tripling in six years, according to the state Department of Environmental Protection.
That jump is worrisome for state biologists, who say the cormorants are pushing out other wading birds and may be making it uninhabitable for any other species in a matter of years. It could become an issue down the road, given the few places along the shore where birds can live safe from predators.
"(The state) is concerned about the impacts of cormorants on other bird species on Gull Island as well as the overall ecological health of the island," DEP spokesman Larry Hajna said.
Cormorants' acidic feces changes soil chemistry and kills vegetation, though it's not known why. On Monday, a flock sat in nests on barren trees toward the center of the island, as gulls and other birds circled overhead and sat closer to the island's edge.
When the cormorants moved in, they evicted other species from the trees.
Great egrets, tri-colored herons and glossy ibises are among those that have fled their nests on Gull Island's trees to nearby wetlands or to other states entirely, Hajna said.
As cormorant excrement, called guano, builds up in the coming years, he said, more birds will likely move out.
That could be a problem because development along the Jersey Shore and beach erosion have left fewer places for wading birds to nest free from predators, said David Mizrahi, vice president of research and monitoring at New Jersey Audubon.
In its 2018 report on "Species of Greatest Conservation Need," the state Division of Fish and Wildlife called the cormorant's nesting in trees on Gull Island a "grave concern" and described the vegetation there as "all but condemned to mortality."
Fishers and clammers who travel the Great Sound say cormorants are becoming bothersome, but not yet a problem.
In places that have higher concentrations of cormorants, Mizrahi said there's sometimes conflict between anglers and the birds, which consume an average of one pound of fish per day.
"In areas where they occur in higher densities, they can be perceived as a problem," Mizrahi said.
John Daffin, a clammer from Egg Harbor Township who docks at the Scotch Bonnet Marina on Stone Harbor Boulevard, said he sees what looks like hundreds of cormorants flocking on and around Gull Island when he sets off into the bay, and he's concerned for the island's ecology.
BARNEGAT LIGHT — Captain Ed Yates whistles, and a large gull flies down and lands a few feet…
He believes the population should be controlled before their numbers increase more dramatically. Cormorants saw a drop nationwide in the 1960s with the introduction of the pesticide DDT, but have since increased and can be found across the country.
"They totally killed the vegetation out there," Daffin said. "The population is out of control."
States, individuals and organizations can apply for depredation permits from the U.S. Fish and Wildlife Service to lethally control the birds.
On an island in the Great Lakes, there were nearly 2,000 cormorants in 2004 when the federal government allowed a hunter to release raccoons there to raid their nests, bringing the population down to zero. Now, there are about 400 nests, and renewed calls for control measures, Michigan Radio reported last year.
But Hajna said New Jersey officials are trying to control the cormorants on Gull Island by egg addling.
Conch fisher Ed Blaine's horseshoe crab dealers travel to his Jersey Shore home from up and …
That's when biologists temporarily remove fertilized cormorant eggs from their nests, terminate embryo development and put the eggs back. It's a wildlife management technique also employed to reign in Canada geese populations.
"The Division (of Fish and Wildlife) is evaluating possible management strategies to address this situation and is implementing limited addling of cormorant eggs for evaluation purposes," Hajna said.
Many years ago, Hajna said, the state also placed dredge materials on the marsh, which would have helped trees and shrubs take hold.
Despite habitat loss, some say the emergence of nesting cormorants is something to celebrate.
Hans Toft, a retired science teacher at Cape May County Technical High School, last visited Gull Island about seven years ago to band ospreys, and said he saw no cormorants nesting then.
Their presence on the wetland, he said, shows the increasing biodiversity of New Jersey marshes. A handful of different species still walk across the island and fly overhead.
"I didn't believe there were really cormorants out here nesting," said Toft as he looked at the island from a boat. "But there they are."
Cormorants Nesting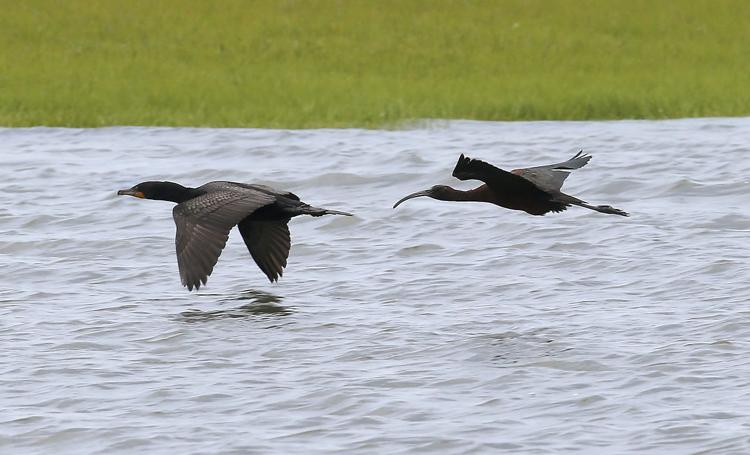 -- HIDE VERTICAL GALLERY ASSET TITLES --
Cormorants Nesting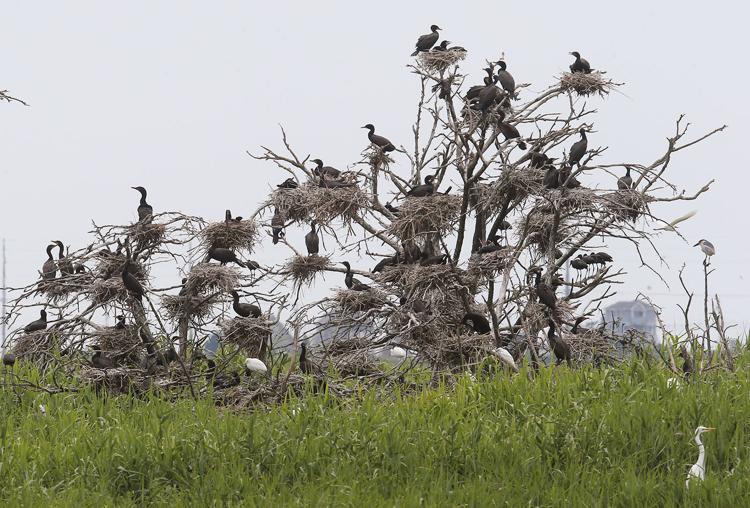 Cormorants Nesting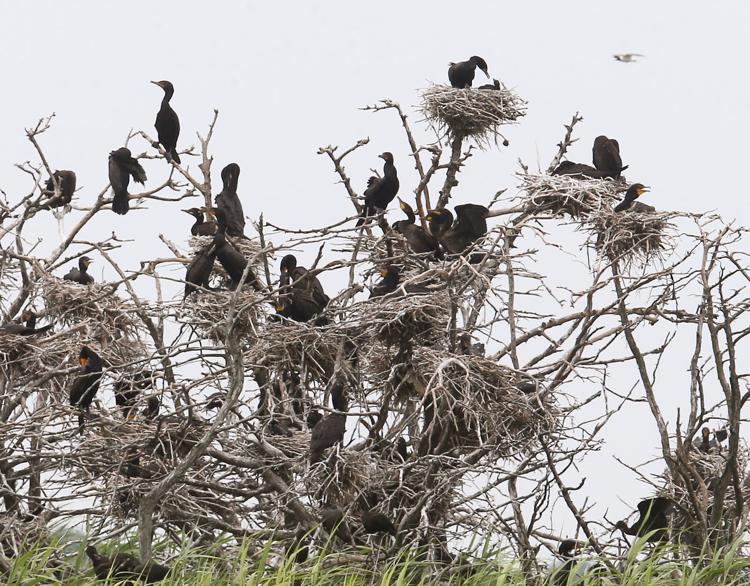 Cormorants Nesting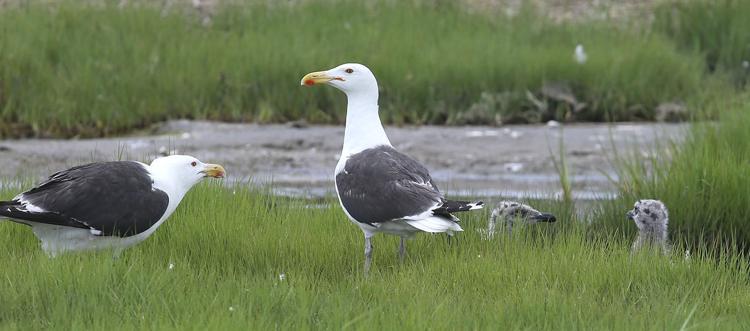 Cormorants Nesting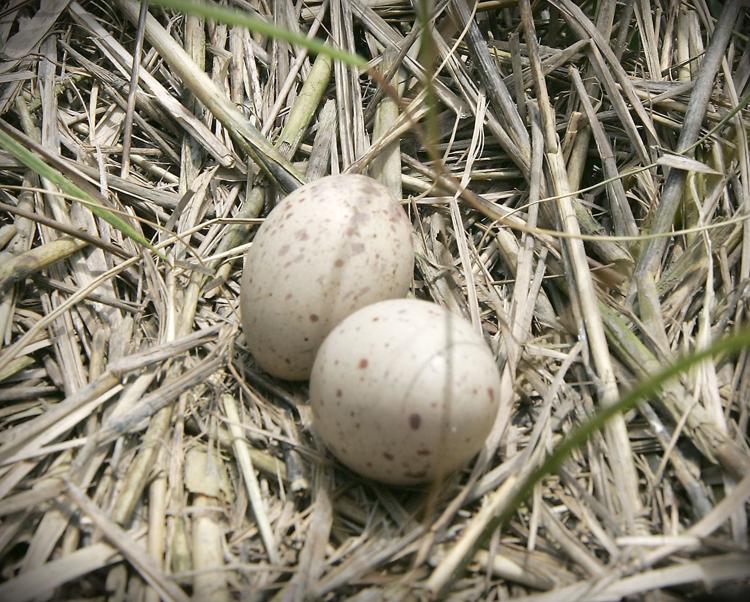 Cormorants Nesting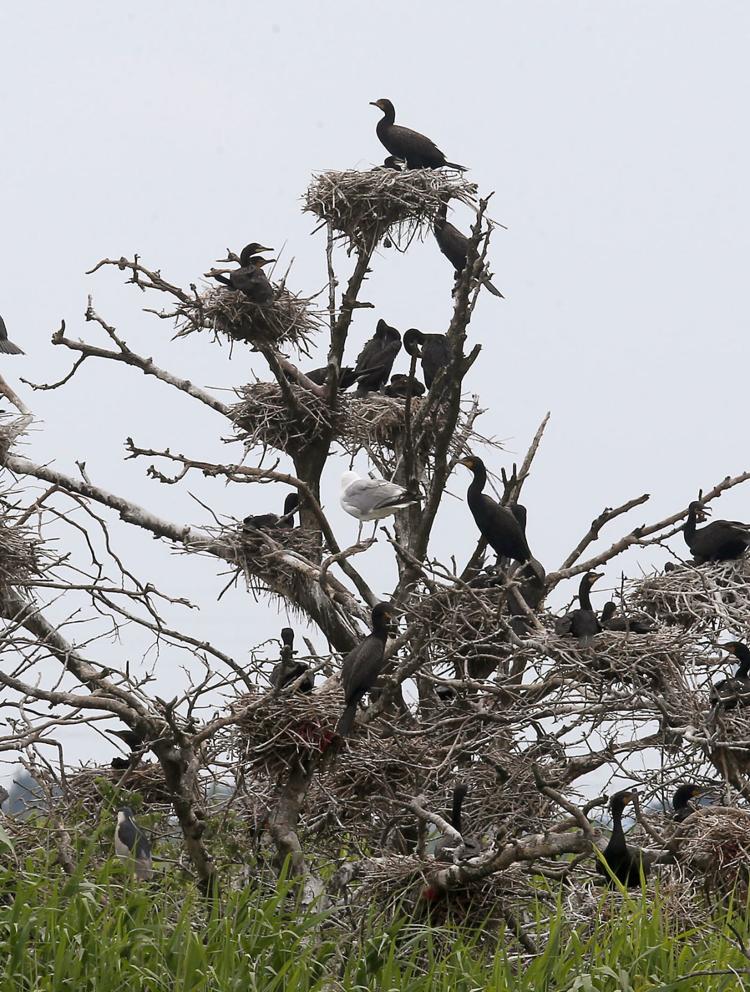 Cormorants Nesting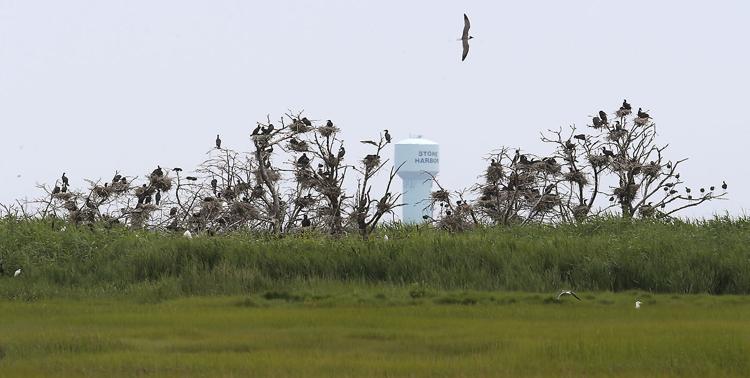 Cormorants Nesting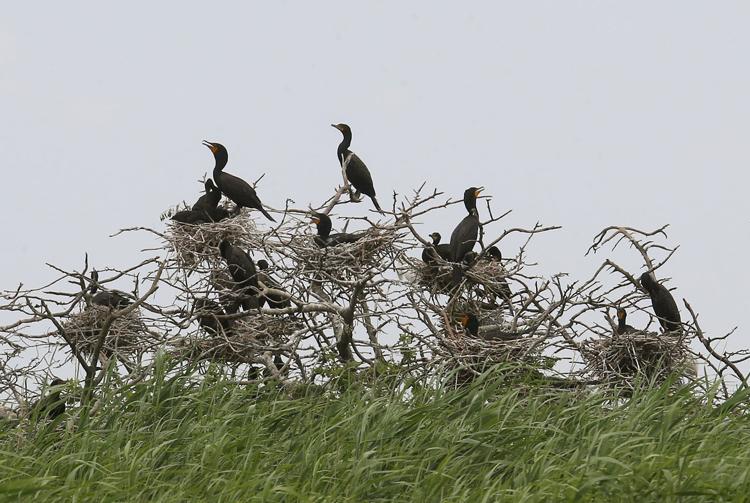 Cormorants Nesting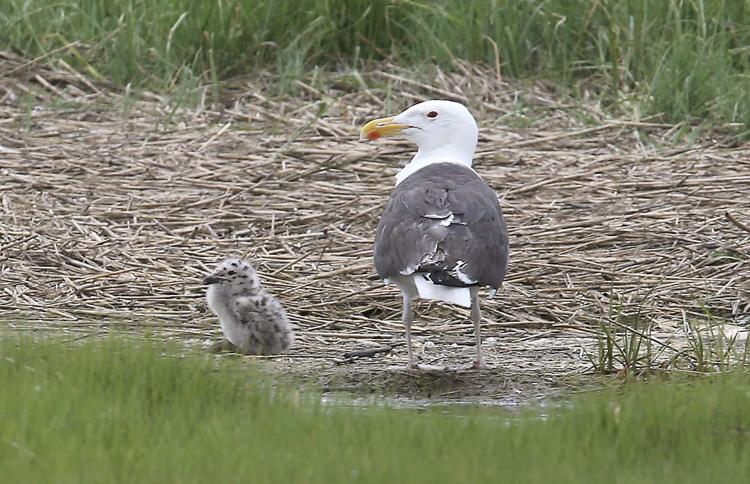 Cormorants Nesting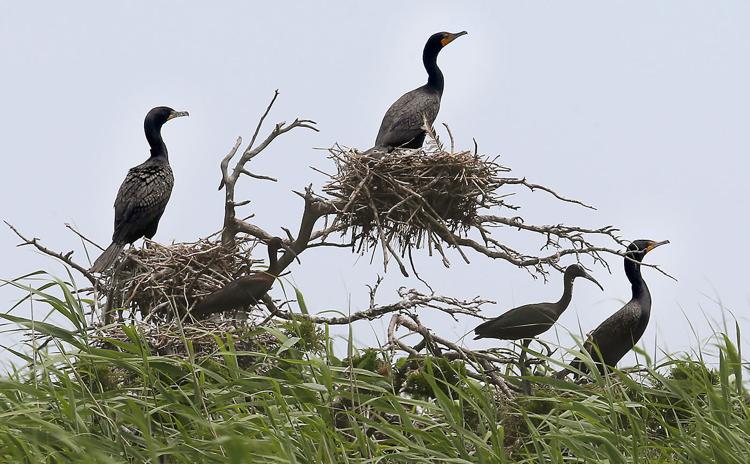 Cormorants Nesting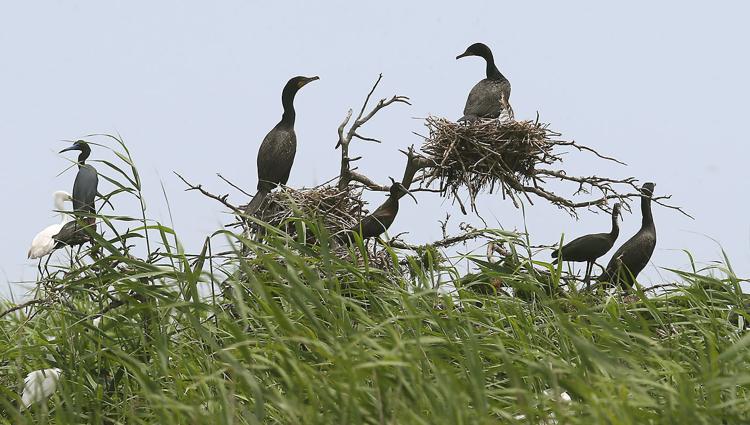 Cormorants Nesting

Cormorants Nesting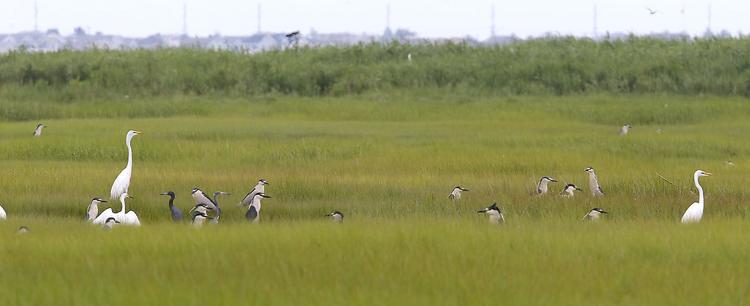 Cormorants Nesting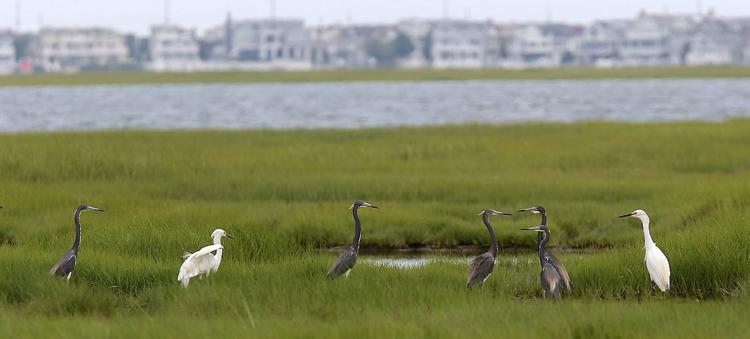 Cormorants Nesting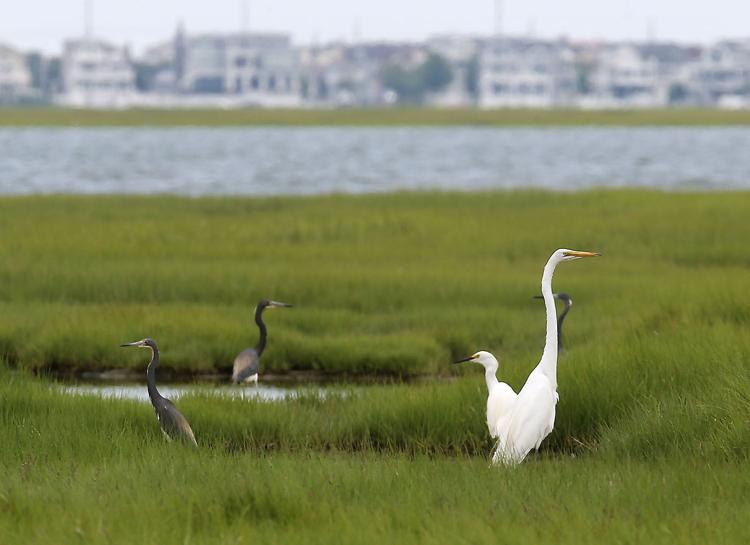 Cormorants Nesting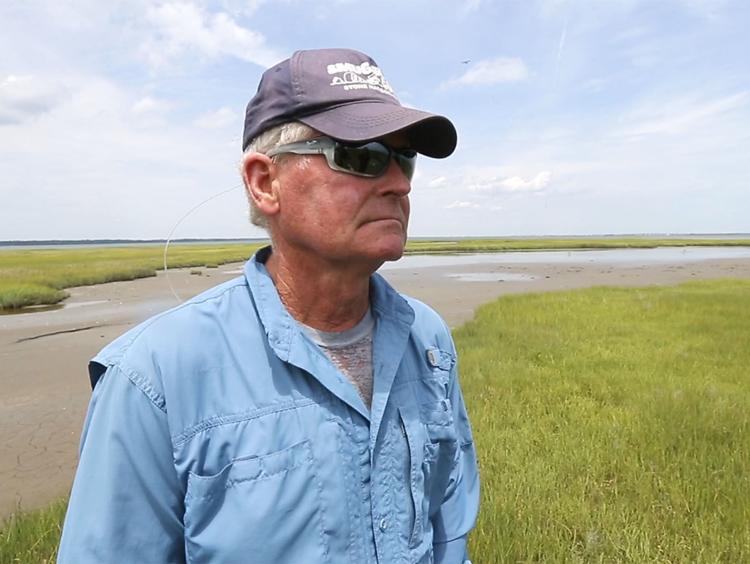 Cormorants Nesting