In between a mostly dry Thursday will be two areas of rain. Then, the forecast remains on track for a mostly dry and warm Memorial Day weekend.
LOWER TOWNSHIP — Each night around midnight, Wayne Roop goes out to the weather station in h…
A weak system that will continue to diminish as it moves closer will bring isolated showers between 6 a.m and noon Thursday. I would not cancel any outdoor plans, though, as this will be few and far between.
A wait-and-see approach would work out just fine on this otherwise OK spring day.
As we go into the afternoon, the showers roll offshore, and we'll have a partly sunny sky. The ground will heat up nicely, and we'll top out in the upper 70s for much of the mainland. For the shore, we'll be cooler, but still nice.
The main story of the forecast will be the risk for severe weather at night.
While the threats look to be on track, the timing has been pushed up slightly. It now looks like 7 p.m. to midnight will be the time to be weather aware.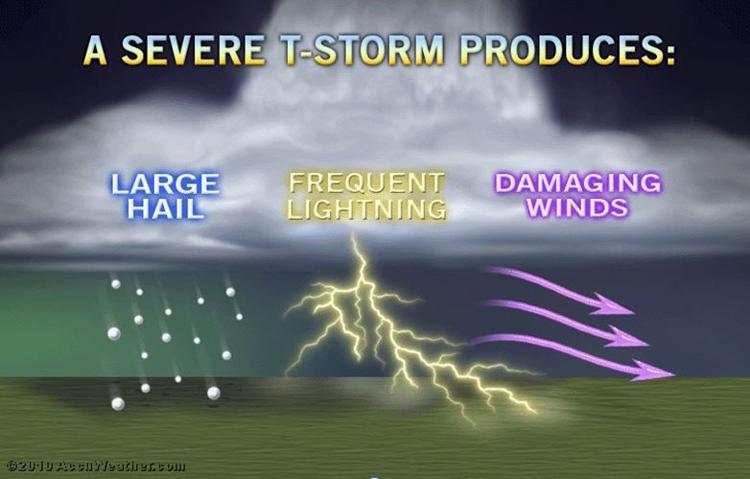 Ranking it in order of what is possible, it would be hail, then damaging winds and roadway flooding. Again, it is just possible and not a definite. There will be some line of storms, though.
After that passes, we'll clear out pretty quickly, as Canadian high pressure moves into the region following the cold front.
This will bring a strong northwest wind that will clean out the atmosphere of any stickiness, rain or dense cloud cover.
In fact, we should be sunny throughout the day. Being that it is near summer, the cold front actually could bring warmer temperatures after the front than before it, due to the strong sun. We'll be in T-shirt weather mode throughout the day.
Memorial Day weekend will still get a solid B in my book. That's better than the C I graded us at last year. Saturday and Monday will be dry days. Saturday night will have scattered showers, so take the umbrella. However, you may not even need to use it.
Sunday will see a few thunderstorms, but they will be of the summertime p.m. pop-up variety that would not cancel any plans to head near the water.
Temperatures will be in the summery range on the mainland, peaking in the mid-80s on the shore. The shore will be in the 70s all three days.