ATLANTIC CITY — Deliverymen trucked cases of Hennessy and lugged bags of ice across the Boardwalk down to the beach while construction workers hustled to complete the outdoor stage in time for the start of the BeachFest Concert Series.
After days of effort by 250 workers, the stage was starting to look ready for the performers who will take it Wednesday.
Concert doors to the stage, which fronts The Playground pier, will open at 5 p.m., with local DJ Dee Jay performing at 6 p.m., followed by opening act Dreamcar at 7 p.m. Pink takes the stage around 8:25 p.m., promoter Live Nation said.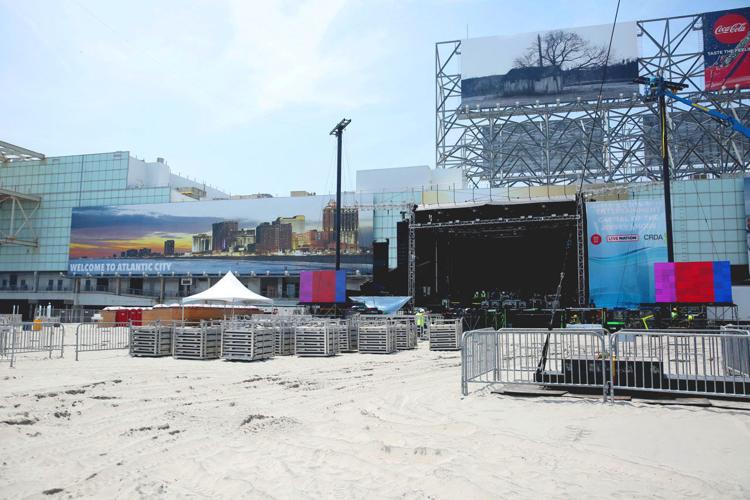 Between 40,000 and 50,000 fans are expected to attend, said Geoffrey Gordon, regional president of Live Nation. Those numbers would double last year's attendance for Zach Brown Band (20,000) and Jimmy Buffett (25,000).
"It's going to be the biggest show yet," said Phyllis Lacca, president of Masterpiece Advertising, which is helping run the show.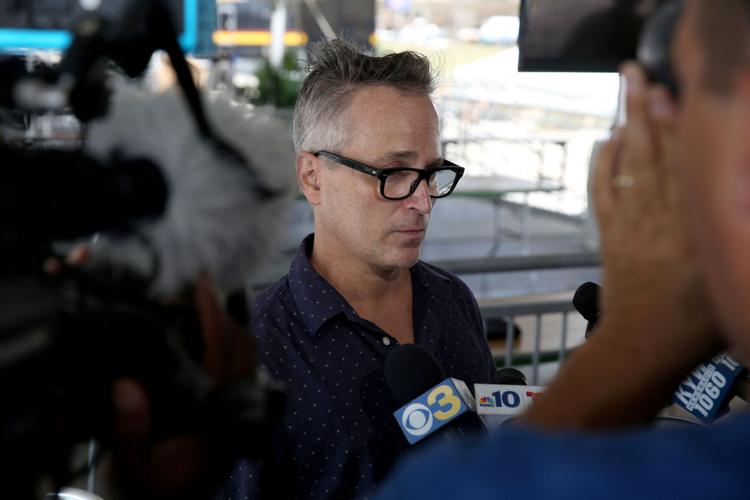 Workers have been setting up the event for 10 days and working about 12-hour days, according to Live Nation.
"It's a long process," Gordon said. "But there will be a lot of exciting things in the next couple of days."
One of the reasons Gordon and Live Nation are expecting such a high turnout is due to the fact that the show will be Pink's only East Coast performance.
"I think the exclusiveness of the East Coast appearance has a lot to do with it," he said.
And businesses are prepping for Wednesday like its a summer holiday.
"We're gearing up for something that's a little bit larger than 4th of July with the Pink concert," said Cori Edley, manager of Bally's Beach Bar and Guy's Bar-B-Que Joint. "We're going to sell more than an average Wednesday, for sure."
Judith Reahm, general manager at Harry's Oyster Bar, said they be expect the same type of crowd as 2015, when 80,000 people came for Maroon 5 and Rascal Flatts.
In terms of the beach concert, outside food and open containers are not permitted, although one sealed water bottle and one empty water container are allowed, Atlantic City police said.
Other items not allowed include beach umbrellas, coolers or large bags. Small backpacks are permitted. No professional cameras or GoPros are allowed, but personal cameras are permitted.
The shows are part of a three-year, $6 million agreement with the Casino Reinvestment Development Authority that requires Live Nation to bring at least six beach concerts or events that attract 30,000 attendees or more to Atlantic City during this summer and next summer.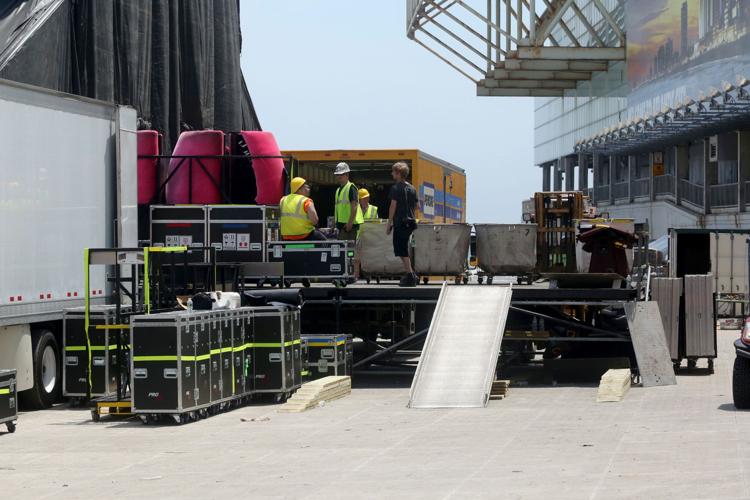 Pink's last tour in 2013, which was in concert halls, averaged 15,000 to 20,000 attendees, said Rummy Pandit, executive director of the Lloyd D. Levenson Institute of Gaming, Hospitality and Tourism at Stockton University.
Billboard Magazine named "The Truth About Love" tour the third best-selling tour of 2013.
Unlike previous years' beach concerts is the proximity of the first two announced shows in the 2017 Atlantic City BeachFest Concert Series. Brantley Gilbert will perform the day after Pink.
Gilbert is making the stop on his "Devil Don't Sleep Tour" in Atlantic City as part of a 23-city tour, his website said.
Ruff Ryders and friends will perform later in August, with no further announcements on any other concerts so far.
More than 100,000 people combined showed up for the Blake Shelton and Lady Antebellum shows in 2014, and another 80,000 attended the Maroon 5 and Rascal Flatts concert in 2015.