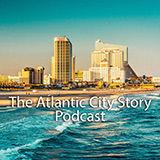 ATLANTIC CITY — Billionaire hedge-fund manager Carl Icahn has sold his second Atlantic City casino property in as many years, announcing Monday the sale of Tropicana Casino and Resort as part of a $1.85 billion deal for seven Tropicana properties with Eldorado Resorts Inc. and Gaming and Leisure Properties Inc.
Tropicana Entertainment Inc. agreed to sell its real estate holdings to Gaming and Leisure Properties for $1.21 billion and merge its gaming and hotel operations into Eldorado Resorts, which will lease the sold properties for $640 million.
"The acquisition of seven Tropicana Entertainment properties will allow Eldorado to enter two new gaming jurisdictions and deliver additional financial and geographic diversity to our operating base," said Eldorado Resorts Chairman and CEO Gary Carano.
Icahn finalized a controlling interest in Las Vegas-based Tropicana in 2010 when it was battling bankruptcy. Locally, Icahn sold the former Trump Taj Mahal Casino Resort to a group led by Hard Rock International in March 2017 and still owns the former Trump Plaza Hotel and Casino, which closed in 2014.
What is your favorite A.C. casino?
Eldorado, of Reno, Nevada, said it enters Atlantic City realizing the market is about to expand with the reopening of two shuttered casinos — Hard Rock Hotel & Casino Atlantic City and Ocean Resort Casino — increasing the number of active properties to nine, but feels it can operate Tropicana profitably. Trop is the second highest-grossing casino in Atlantic City in terms of gambling revenue, trailing only Borgata Hotel Casino & Spa.
"I am incredibly proud of what the entire Tropicana team has been able to accomplish over the past eight years, taking Tropicana from bankruptcy to one of the industry's success stories," Tropicana President and CEO Tony Rodio said in a separate statement.
City Council President Marty Small Sr. said he had been hearing whispers "for months" about the potential sale of the Tropicana property. Small said he did not know much about Eldorado but looks forward to their involvement in the city.
"Hopefully, they keep Tropicana (operating) as the booming property it has become," Small said Monday.
The council president said he hopes the new company keeps Rodio, whom he credited as an integral part of the casino-hotel's recent good fortunes.
"He's a fine executive. He's always given back to the community and has really turned Tropicana around," Small said.
Anthony Marino, an industry analyst and adjunct professor at Stockton University, said he was not surprised by the sale announcement because Icahn has a history of not committing long-term to high-profile assets. Marino speculated that Icahn and other investors involved with Tropicana may have recognized the impending strain two new casino openings in Atlantic City would have on the existing operators.
"The seven remaining current casinos are all going to be under a lot of pressure to maintain their bottom lines," he said, speaking strictly about the local property. "And maybe Carl Icahn decided 'Let me sell now before all that happens so I can maximize my profits.'"
Marino said he noticed that Tropicana had been putting an emphasis on getting more people in the doors recently, spending considerably more on promotions and marketing while offering lower priced rooms. He said it was a textbook example of "buying the win."
"That's often what someone does when they're preparing to sell an asset," he said.
The sale of the Tropicana properties is expected to close in the second half of 2018, subject to receipt of required gaming approvals, termination of the waiting period under the Hart-Scott-Rodino Anitrust Improvements Act of 1976.
In addition to the Tropicana Casino and Resort, Atlantic City, Eldorado Resorts is acquiring the operating assets of seven casinos in six states, including two in Nevada — the Tropicana Laughlin Hotel and Casino and the MontBleu Casino Resort & Spa in Lake Tahoe — as well as casinos in Indiana (Tropicana Evansville); Louisiana (Belle of Baton Rouge Casino & Hotel); Mississippi (Trop Casino Greenville) and, in Missouri (Lumière Place).
These properties include approximately 7,900 slot machines, 265 table games and 5,400 hotel rooms plus dining, retail and entertainment amenities. Upon completion of all pending transactions, Eldorado's property portfolio will feature about 26,800 slot machines and VLTs, more than 800 table games and over 12,500 hotel rooms.
The transaction does not include Tropicana's Aruba asset, which will be disposed of as a condition of closing.
Eldorado Resorts Inc. operates twenty properties in ten states, including Colorado, Florida, Iowa, Louisiana, Mississippi, Missouri, Nevada, Ohio, Pennsylvania and West Virginia. The company also announced Monday it is buying the Grand Victoria Casino in Elgin, Ill. from MGM Resorts International for $327.5 million in cash.
Gaming and Leisure Properties Inc. is engaged in the business of acquiring, financing and owning real estate property to be leased to gaming operators in triple-net lease arrangements.