This story was updated to include all of 2018's numbers. 
Atlantic City International Airport has recorded more than 68 inches of precipitation this year, breaking a 70-year record.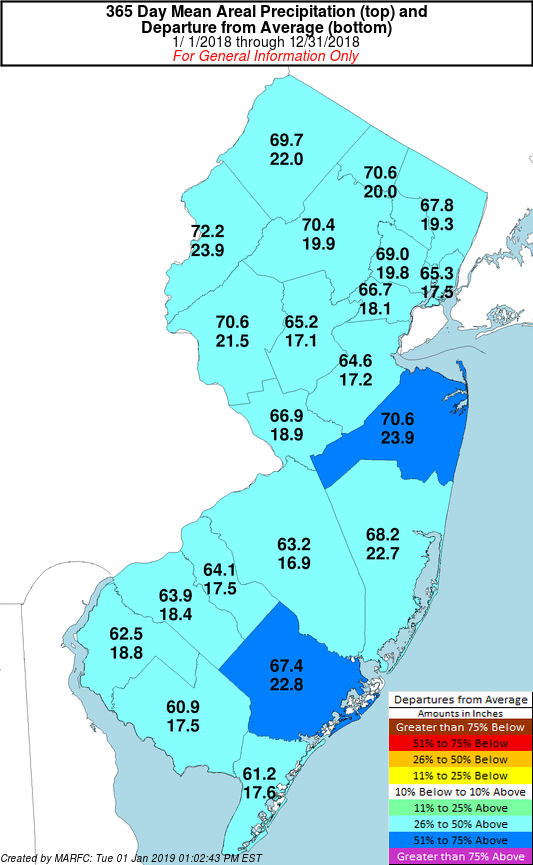 After the ball dropped and the bubbly drinks were passed out, 68.57 inches of precipitation was the final total for 2018. This surpassed the 65.8 inches recorded in 1948. Records at the airport go back to 1943. 
UPPER DEERFIELD TOWNSHIP — Lynn Maun heads outside her home each and every morning to a gree…
It was a year-round effort to reach the record. September and November were both number for wettest months. A second place finish in February and a fourth place one in May contributed heavily, too. 
The only months not in the top half of the charts was June and August. 
As for the state as a whole:
"We are solidly in second place, but need a few inches statewide to get close, which just may occur. Unless we really get clobbered with this event and then perhaps with some more precipitation before year's end, it may be too close to call until late month preliminary statewide estimates start coming in," said David A. Robinson, the New Jersey State Climatologist.
While Atlantic City International Airport can be considered the "official" climate site for The Press' coverage area, Millville and Cape May have long-standing observations, too. 
Cape May wound up second wettest, with 55.46 inches of precipitation. Like at A.C. Airport, 1948 was the year to beat, though "Exit 0" could not make the mark.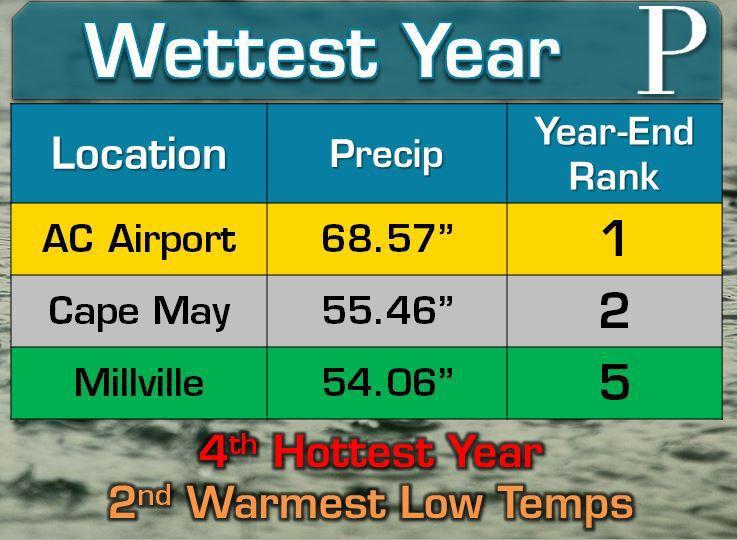 Meanwhile, Millville was the fifth wettest year, at 54.06 inches of rain. Annual records go back to 1947 but were only consistent since 1960. The top spot was in 1989, which was nearly 5 inches higher. 
MIDDLE TOWNSHIP — Meteorologist Joe Martucci will speak at an AARP event Wednesday and you a…