The weather will play deja vu, as severe weather and roadway flooding enter the forecast later Tuesday and repeat through Thursday.
It'll be a partly sunny and muggy morning in South Jersey.
Temperatures will start in the upper 60s everywhere. The stationary front, separating cooler, stable air to the north and warm, juicy air to the south, will sit in the northern half of the state again.
The risk of severe weather continues to be present. However, most of the day will be dry. If you have outdoor work or a trip to the beach, you can keep it. Afternoon highs will be in the mid-80s on the mainland to the upper 70s at the shore.
After 4 p.m., the potential for storms will begin with the front slowly sagging south. We'll even watch for a line of storms to rumble through as we go into the evening. Severe weather will be a concern through 10 p.m.
Damaging wind and hail will be likely in isolated cells, with a low risk of a tornado. Roadway flooding will be possible, too, though storms should move quicker than they did the past couple of days.
After 10 p.m., a few showers will still be present.
These will be less severe but can bring a heavy downpour. Lows will be in the upper 60s by early morning.
Wednesday will continue to be the day I'm most pessimistic about in terms of being outside. An area of low pressure passes in the morning, which will bring off-and-on showers and storms. That will be gone by midday, but then a few storms will fire up in the afternoon (likely sub-severe).
Will it be a washout? No, but it will be tough to say when you can find a solid chunk of dry time. Temperatures will be seasonable.
Joe's 7-Day Forecast
Egg Harbor Township High School, June 21, 4:20 p.m.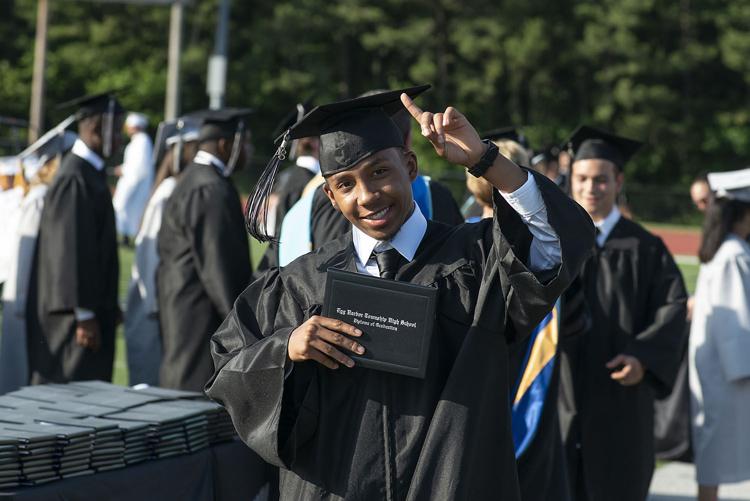 It'll be partly sunny and likely dry as graduation occurs. Temperatures will be in the upper 70s, with lowering humidity. 
Bridgeton High School, June 21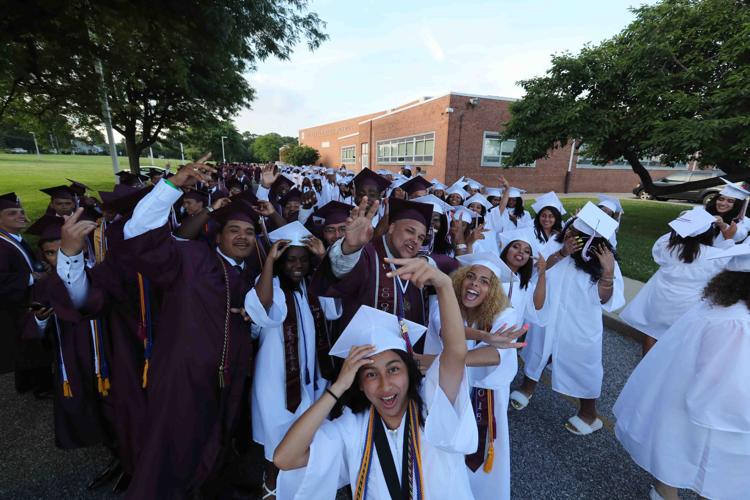 It'll be partly sunny. There is a small risk of a brief shower (20%) but that is all. Temperatures will be in the upper 70s, with lowering humidity. As they say, good things happen to those who wait. 
Wednesday night into Thursday morning will be dry. A strong southwest wind will pick up Thursday.
A final blow of low pressure will pass during the late afternoon and evening. This will bring a solid shot of thunderstorms and severe weather will need to be watched for again as a cold front clears this air mass away.
The good news is we luck out for the weekend, no surprise by now, as every weekend since Memorial Day has featured plenty of dry time. Temperatures will be right around seasonable with plentiful sunshine and drier air. The only caveat will be a breezy Friday (again).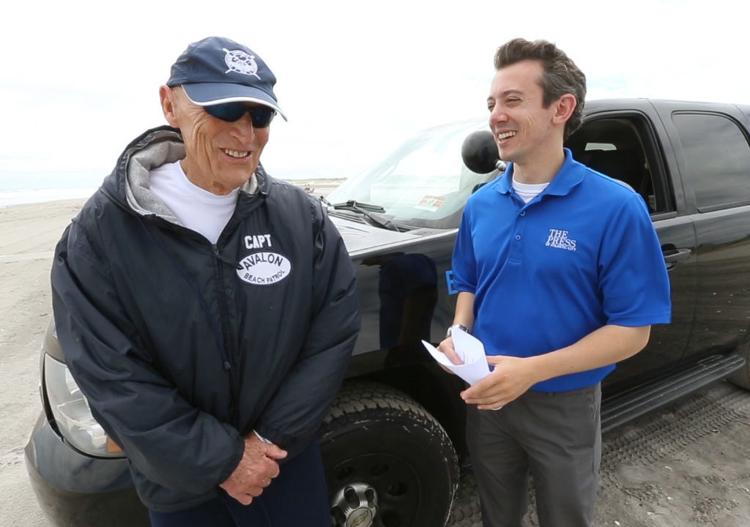 To finish, as of Sunday, this year has so far seen the highest number of tornado and severe thunderstorm warnings issued in New Jersey. To date, 88 warnings have been issued. The second highest was 68 in 2011.
For the fourth time since Sunday, the severe storms will threaten. Meteorologist Joe Martucc…
While not all of the warnings have produced severe weather or tornadoes, it has been an active year, for sure. The National Weather Service has been working long and hard to make sure those warnings are issued, and we relay the impacts of them to you online and in print.