Storms will poke and prod throughout the week as the heat, humidity and risk for severe weather goes up.
We look to be dry Monday. Temperatures will sit right around 70, and a sticky 70 at that. We'll have a mix of sun and clouds to start off the day.
Pretty similarly to Sunday, the intense June sun will heat up the ground quickly. Temperatures should be in the 80s by noon. A southwest wind will blow.
During the afternoon, showers and storms will arrive. After about 2 p.m., we'll track storms that fire up around a stationary boundary.
Storms will be scattered, so it will not be a washout. We do run into the risk for severe weather with any storms. Damaging winds will be possible in any storm, with large hail not ruled out. Highs will be in upper 80s on the mainland, with 90 readings not ruled out around Vineland. The shore will be cooler.
It will be a tricky call for high school graduations. Expect some last-minute decisions, as we'll need to see how the set-up unfolds in the morning. I will update the forecast online late morning Monday, so be on the lookout for that.
Monday evening will see a diminishing risk for a shower or storm. By midnight, all will be dry. The air will feel sticky as temperatures slowly drop through the 80s and 70s. Air conditioning will be needed if you have it. Tuesday morning lows will be around 70 again.
We'll do it all over again Tuesday. Most will be dry during the morning, but the afternoon will see storms fire up again. They'll be isolated, and I believe it'll be a drier afternoon than Monday. Again, any storms will have the risk for severe weather. Highs will be in the upper 70s to low 80s.
Joe's 7 Day Forecast
Egg Harbor Township High School, June 21, 4:20 p.m.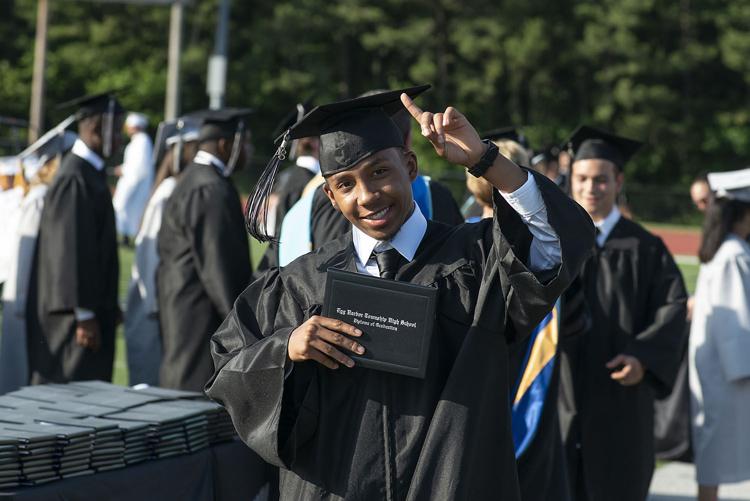 It'll be partly sunny and likely dry as graduation occurs. Temperatures will be in the upper 70s, with lowering humidity. 
Bridgeton High School, June 21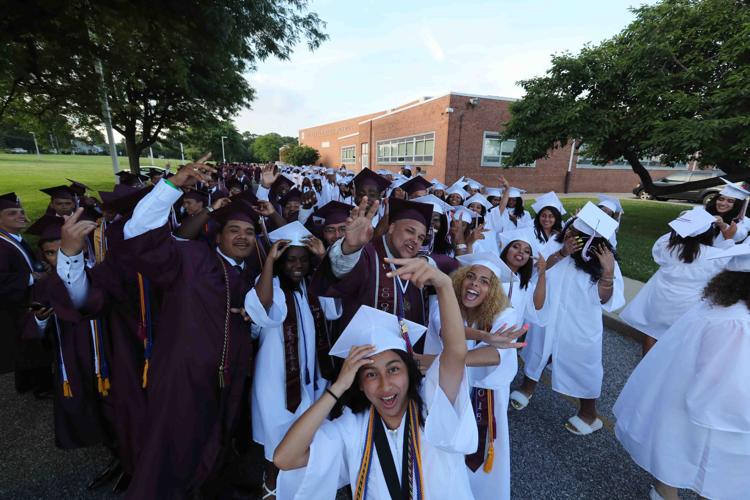 It'll be partly sunny. There is a small risk of a brief shower (20%) but that is all. Temperatures will be in the upper 70s, with lowering humidity. As they say, good things happen to those who wait. 
The difference here will be that showers will be present throughout the night. No thunderstorms should occur, however.
Wednesday morning will see a couple of showers carry over, so you'll want the rain gear if you head out in the morning. You'll probably want that all day too. A few showers will be present at any point. I don't believe there'll be a washout, though. On another positive note, given the high amount of stabilizing cloud cover, thunder will be rare.