Sunday will be a spectacular sunny day in South Jersey, as the seas calm after Hurricane Dorian.
We'll pick up Sunday right where we left off Saturday. That means plenty of blue sky and seasonable temperatures.
We'll begin in the mid-50s out in Weymouth and Woodbine to the low 60s in Surf City and the shore.
High pressure will continue to be our weather player for the day. With a light northwest wind, the dry air and abundant sunshine will make it a weather winner for the beach, pool, BBQ or outdoor projects.
Afternoon high temperatures will reach the upper 70s just about everywhere.
The coastal flooding will go away, and I do believe the surf calms as well. Seas will be 3 to 4 feet out on the Atlantic. The rip current risk should be low, though swells come from different directions throughout the day.
The Farmers' Almanac, in publication since 1818, made a very early call of a "frosty, wet &a…
Sunday night will be calm and quiet. Temperatures will be good for the windows open. Temperatures will fall through the 70s in the evening, bottoming out between 60 to 65 degrees by Monday morning.
Monday will see a good amount of sunshine during the morning. Some clouds will then fill in during the afternoon, as a boundary sets up just to our south with high pressure to our north.
It will not be a washout by any stretch, and after school activities should largely be fine. However, isolated showers and storms will be present for the p.m. hours. They'll diminish soon after dark.
A ridge of high pressure aloft will then build in for the middle of the week. Tuesday will be in the upper 70s with a mostly sunny sky. When you think of September, many people think of this kind of day.
Wednesday and Thursday will turn warmer. The result will be summery temperatures. Average highs will be in the upper 70s. Mainland highs will be in the mid-80s, which is expected to be above average. Dew points will be 65-70, fairly sticky. You'll likely want the air conditioner on.
In terms of rainfall, a cold front will pass through at some point. I have Wednesday and Thursday at a risk for storms.
However, I believe it to largely be confined to Thursday. Neither day will be a washout, though. If you have time to spend by the water, do so.
Triple digit heat and a foot plus of rain: July 2019 South Jersey Climate Roundup
7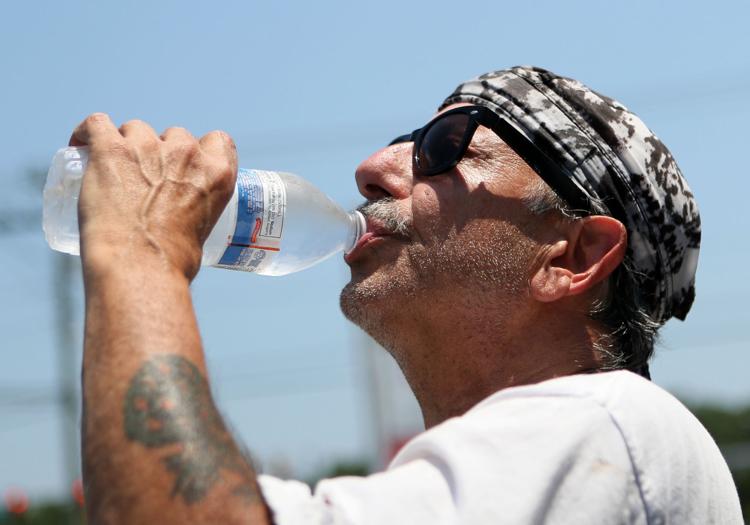 That's where South Jersey (Middlesex, Mercer, Monmouth counties on south) ranks in the 125 year history on record for hottest Julys. We were three degrees above average, helped by...
100 degrees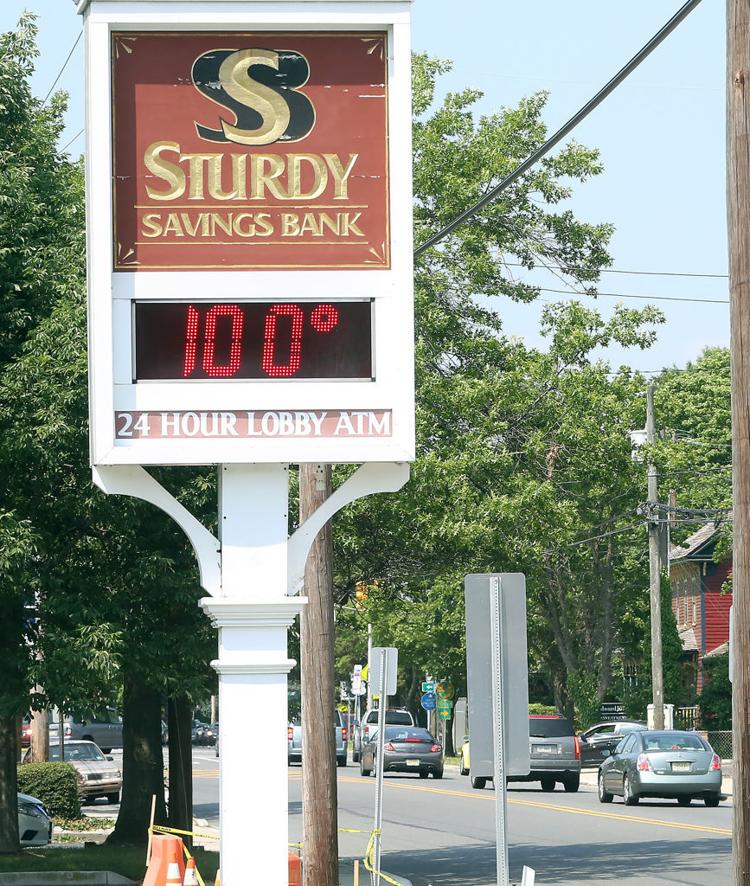 ... The first 100 degree day at Atlantic City International Airport. This was part of the 7 day heat wave from July 16 to 22 that broke five temperature records.
Robinson notes that 100 degree days haven't increased in frequency, but the number of above average days have. 
5.33 inches
That was the average rainfall in South Jersey during the month of July. That ranks 39 out of 125 years of record keeping. However, while Cape May County generally saw the lowest rainfall totals (in part due to the Cape May bubble)...
13.29 inches of rain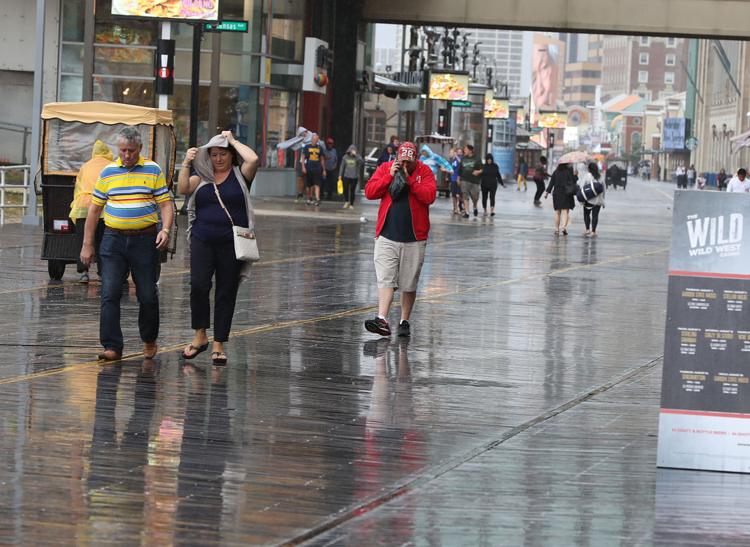 ... fell at a Community Collaborative Rain, Hail and Snow Network (CoCoRaHS) station in Stafford Township, more than double the monthly average. The extreme total was based largely upon two torrential downpours that brought 5.70 inches and 5.50 inches, respectively. 
Just about 10 blocks away, another CoCoRaHS observer "only" saw 8.70 inches of rain for the month, owning to the fact that summertime rain is very localized.  
16 degrees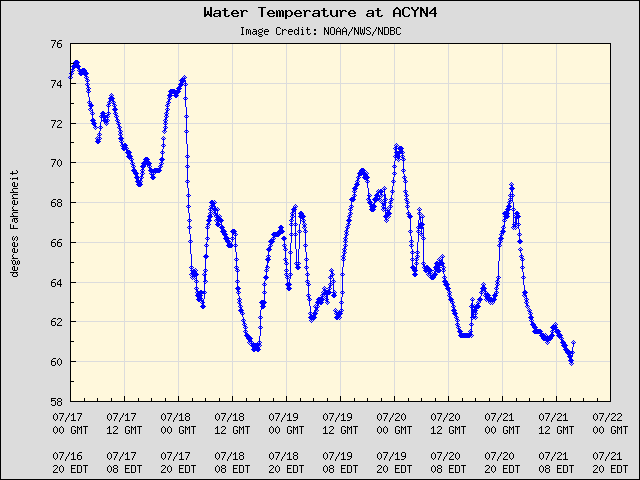 That was the swing in water temperatures in Atlantic City from July 22, when it was 73 degrees, to July 23, when it was 57 degrees. 
Extreme upwelling caused the rapid plunge in water temperatures, despite coming off the heels of the seven day heat wave. 
Southwest winds, which often bring our warmest temperatures on land, bring the iciest waters to the ocean. 
Joe's 7-Day Forecast