Atlantic City International airport broke the record Friday for the most rainfall of any November 9.
A.C. Airport reported 1.61 inches of rain Friday. That was around a quarter inch greater than the previous record 49 years ago, when 1.33 inches of rain fell in 1969.
Most of the record making was done during the afternoon. A steady rain fell for the evening commute and coastal counties saw rain soak high school football games.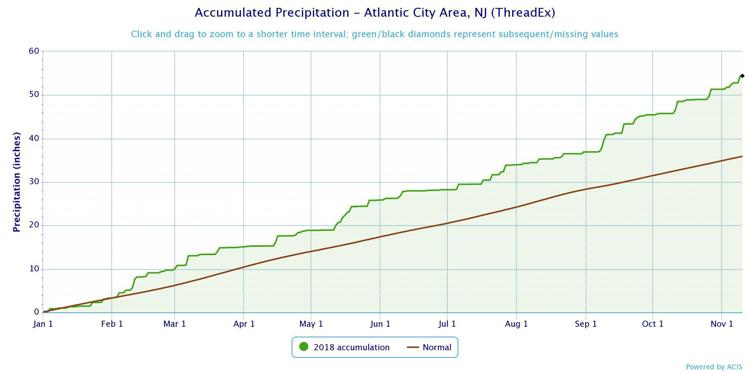 The region is making a run for the top spot of all-time wettest years. A.C. Airport has recorded 54.40 inches of precipitation to date. The only one higher? Way back in 1958, when 59.04 inches of rain fell to date. With more rain expected on Tuesday, it will be a close race heading into the final month of the year. 
The storm is over, and while brighter days return for the weekend, you'll need to break out …
Other rainfall totals across South Jersey included 0.67 inches of rain in Millville.