In an area where the average high temperature during the middle of summer sits in the mid-80s, it is the 100 degree mark that symbolizes a brutally hot day in South Jersey.
On 31 occasions between 1873 to 2019, triple digit heat make its mark.
There are six days that stand out from the rest of the pack, here is the highest heat in our area. 
Note that numbers are taken from the National Oceanic and Atmospheric Administration for either Atlantic City Marina or Atlantic City International Airport. 
104 degrees - July 3, 1966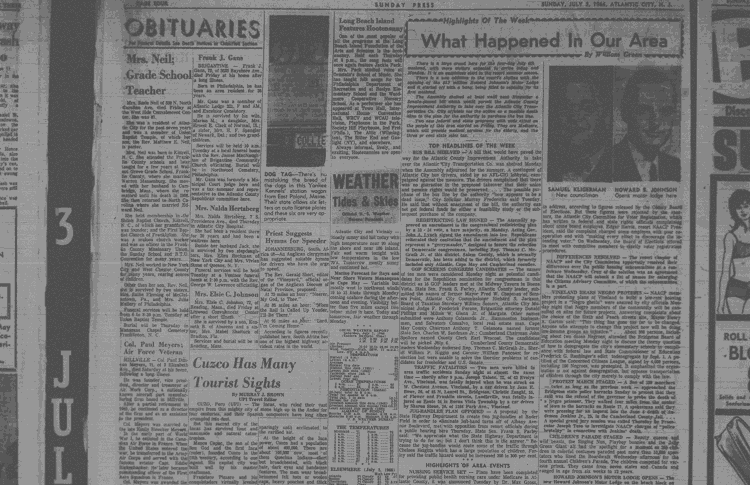 105 degrees - July 22, 2011
105 degrees - July 23, 2011
106 degrees - June 28, 1969
Weeks before the history Atlantic City Pop Festival in early August at the Atlantic City Race Track, the region broiled with a 106 degree thermometer reading. 
As of 2019, the reading still beats the next highest temperature by nine degrees. 
How does that number stack up to the rest of New Jersey?
The 106 degree reading is about as sweltering as it gets in the Garden State. It's near the top of the list for hottest days in recorded history.
Note the list is only taken from official climate stations, with the exception of the top spot, which is verified by the New Jersey State Climatologist. 
Old Bridge - 110 degrees (Official hottest location in New Jersey on July 10, 1936)
Newark Liberty International Airport - 108 degrees 
Atlantic City International Airport - 106 degrees
Trenton - 106 degrees (twice)
Millville - 103 degrees