Snow will be play a role into planning many local resident's weekends. Wednesday was the day that we answered yes, snow will fall in South Jersey sometime between Saturday evening and Sunday evening. However, what kind of event still needs to be figured out.
A Code Blue alert, intended to assist municipalities in protecting vulnerable citizens durin…
At this time, I believe that a light to moderate event will impact the region. While two massive pieces of moisture combine in the the Mid-South on Friday, a lack of support from the jet stream and high pressure to the north that would eat at much of the snow prevent this from being a major storm.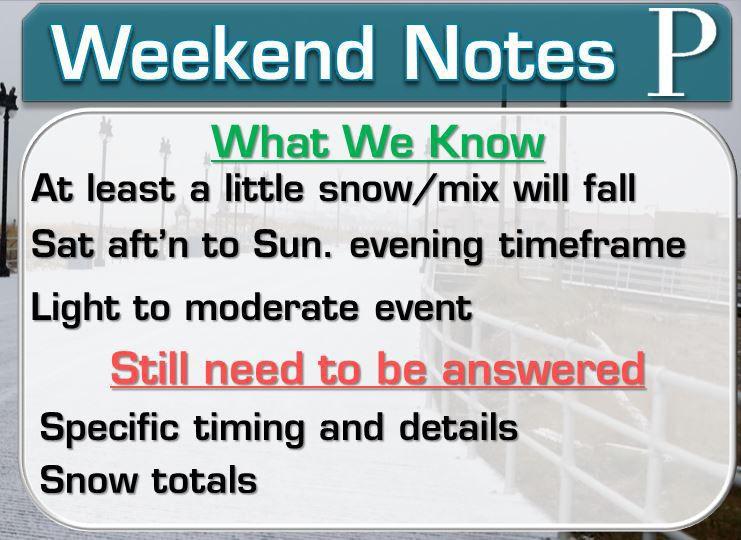 Here is a behind the scenes look into what is going into the forecast for this weekend's event.