A cold pool of temperatures aloft and a large piece of energy will contribute to a few showers, after a nice spring start to the day.
Snow has been falling in Western Pennsylvania and the Midwest all throughout the day. It's uncommon, but not unusual for them. Both Columbus and Cleveland has seen accumulating snow fall as late as May 7th!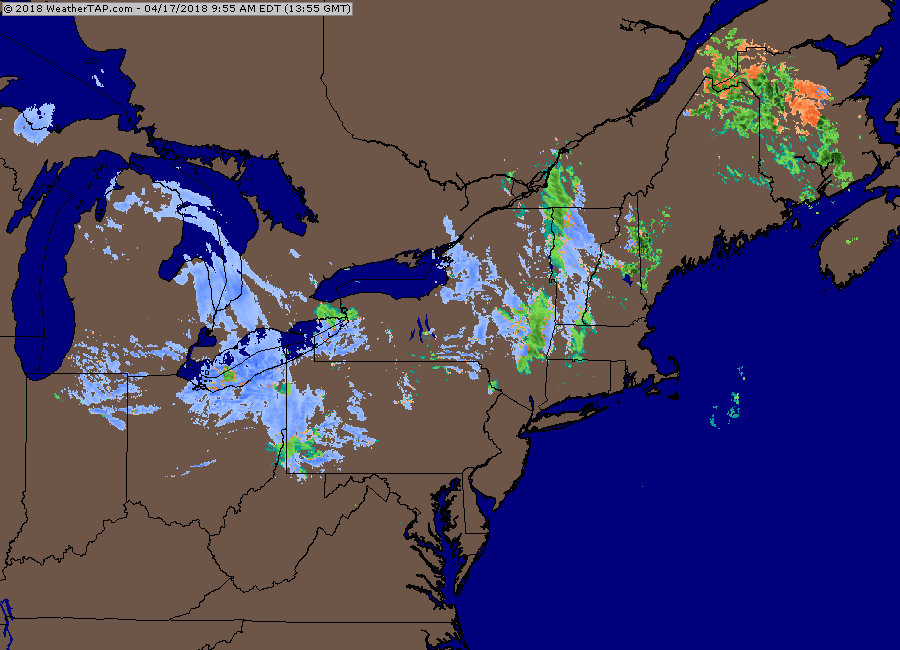 Ok, back to us, this is pushing into South Jersey Tuesday afternoon and evening. I'm focusing on 3 p.m. and 8 p.m. for the time these showers pass through. Most of them will stay to our north. However, there will be isolated rain (not snow) showers passing through.
Rainfall totals will likely hold to under a tenth of an inch. I wouldn't cancel outdoor events unless you need it to be completely dry. Otherwise, feel free to check back to our website, to view the latest radar.