t's the middle of the third inning, and it's not looking good for Atlantic City High School. Absegami is leading nine to zip. A lone spectator in the visitor stands sighs into her cellphone.
"These guys can't catch a cold out here," she says.
Undeterred, No. 11, sophomore Jared Avril, hustles to his post in left field so he has time to warm up. He's mindful of his body language, something his coaches reinforce to him often — stand proud, even when you're getting whooped.
"Who's going to throw to me?" he yells to his teammates. Then, more quietly: "It's not over till it's over."
Avril may not know it. but he's part of a larger Atlantic City legacy — one that is in danger of dying out. He's one of the few African-American players on the team in a city with a deep history of successful minority baseball players.
"When I told my black friends I was trying out last year, they were like … 'Baseball? Really?'" Avril explained.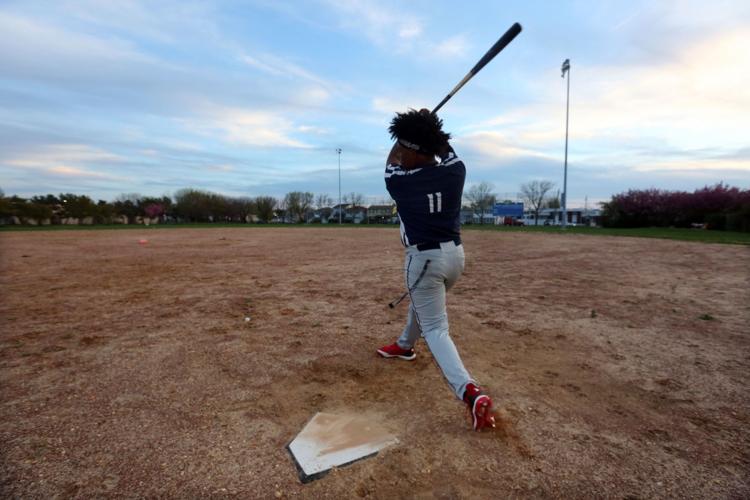 The disbelief is understandable. The sport — which requires more money and larger facilities — has declined in popularity nationally and locally, and African-American youth are disproportionately affected.
"Right now, the sport's dead in Atlantic City," said Brent Bean, head coach of the high school team. Since none of the grade schools on the island offer a feeder program, he's forced to start from scratch.
Recruiting players over the morning announcements beginning every January, he encourages kids who've never picked up a mitt to give it a try, and he offers his own equipment to students who can't put up $100 for a glove.
"As kids, we played basketball, football ... the standard African-American sports," Avril said. "I grew up across the street from the Pop Lloyd stadium, and sometimes we'd hang out on it. But it never occurred to me to pick up a bat. I just never thought of it as an option."
Avril eventually found his way into the sport as a freshman, after feeling his passion for those "standard" sports waning. This luxury of choice wasn't always available for black athletes in Atlantic City. At the turn of the 20th century, long before Jackie Robinson broke the color barrier, African Americans formed their own teams. They barnstormed the country competing in cow pastures and on rodeo fields. In 1920, Andrew "Rube" Foster, a black, Chicago-based pitcher, spearheaded the formation of an organized Negro National League.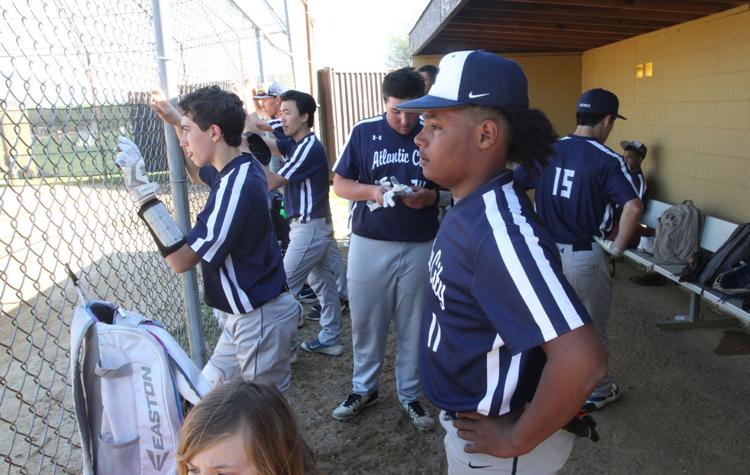 One of the better teams, the Bacharach Giants, was based in Atlantic City's Northside, considered one of the most vibrant black communities in the nation at the time. In both 1926 and 1927, the Giants competed in the Negro League World Series (though they suffered tough losses to the Chicago American Giants each time.)
The roster included several exceptional athletes over the years, but none more legendary than John Henry "Pop" Lloyd, affectionately known as the grandfather of black baseball. The soft-spoken shortstop, who didn't smoke, drink or curse, was once cited by Babe Ruth as the greatest ballplayer of all time, regardless of race. Others called him "The Shovel" for his tendency to scoop dirt while fielding ground balls. Ty Cobb, former Detroit Tiger and another contender for greatest of all time, reportedly swore off facing black players altogether after being shown up by Lloyd in a game.
Yet, unlike Ruth and Cobb, Lloyd, who was posthumously inducted into the Hall of Fame in 1977, isn't a household name. After retirement, he worked as the city's Little League commissioner and as a janitor in Atlantic City's Indiana Avenue School, where he kept a bucket of baseball equipment in a custodial closet. When kids got in trouble, he took them outside to have a catch and to show them a more positive way to channel their energy.
"People don't know his name because Negro baseball games were played in the shadows of the major leagues," said Bob Allen, PhD, who teaches a course on black baseball at Stockton University. "The whole history exists in the shadows."