A new billboard has joined the trend of recruiting free agent LeBron James, but it's not for basketball. 
The Lehigh Valley Iron Pigs, a Triple-A affiliate of the Philadelphia Phillies, posted a picture of a billboard on their Twitter page with their pitch to LeBron: go the Michael Jordan route and play a couple years in the minors. 
Wildwood joined the ever-growing list of cities trying to attract LeBron James in March when a billboard stating "Philly wants LeBron James" was seen on the eastbound side of Rio Grande Blvd leading into Wildwood.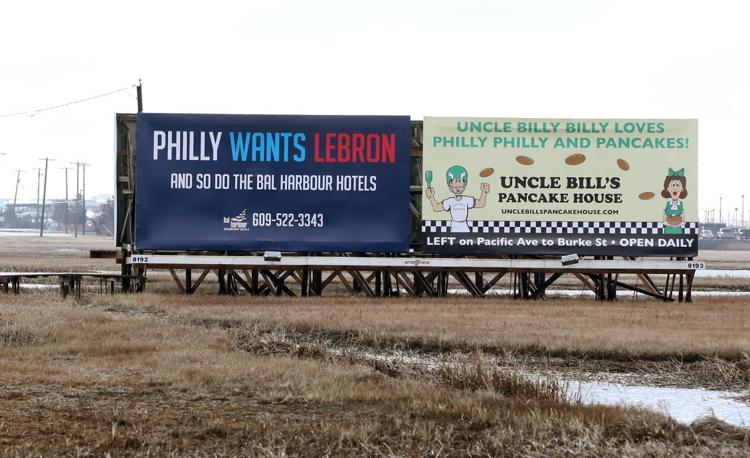 The trend initially started on Feb. 26 when three billboards were unveiled on the busy Interstate-480 outside Cleveland, each containing a message asking James to sign with the Philadelphia 76ers this summer as a free agent.
After that, four billboards were put up by a personal injury attorney in Los Angeles trying to lure James to the west coast with the hashtag #LABron.
LeBron James enters free agency this summer. A recent report said that James had been considering the Cavaliers, 76ers, Lakers and Rockets as landing spots.