A "bombogenesis" storm brought a short, intense period of rain on Wednesday.
On Wednesday, a storm system will bring a short, but intense period of rain. On Wednesday ni…
However, the severe winds that followed has prompted a wind advisory and then an upgrade to a high wind warning by the National Weather Service.
Originally a wind advisory and then going into a high wind warning, a wind advisory will be in effect through 6 p.m. on Thursday for all of South Jersey as of the afternoon.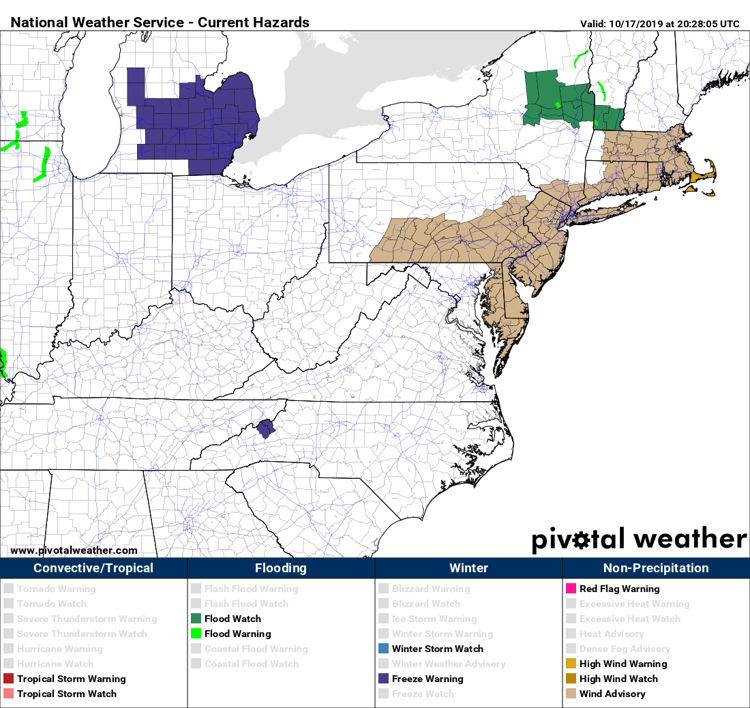 Northwest to west winds of 20-30 mph will be present throughout the period. During the daytime hours on Thursday, gusts of 40-45 mph will be present on the mainland. The shore could reach 50 mph. However, there will be rogue gusts even higher, apparent by the 59 mph gusts in Beach Haven and Mystic Islands on Wednesday night. 
Cut down any weakened tree branches by Wednesday morning. In addition, take in any loose objects. 
The wind could cause power outages along with small downed tree branches. Large, dead or sick tree branches may fall as well.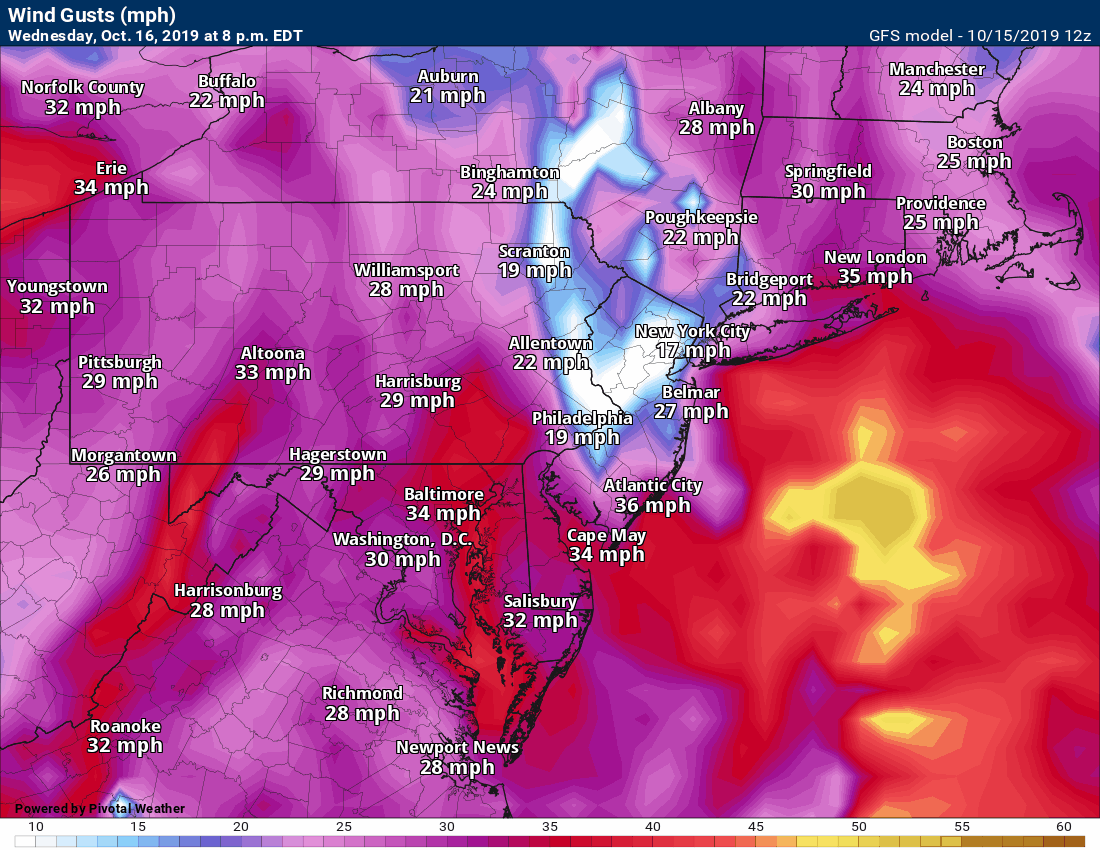 The winds are the result of a rapidly strengthening storm. Two low pressure systems merged Wednesday around New Jersey. As they did so, it strengthened rapidly, undergoing bombogenesis, marked by an air pressure fall of 24 millibars within 24 hours.
Power outages will not be ruled out and damaged trees will be in the realm of possibility as well. The Department of Highways reported two downed trees on Route 9 northbound in Cape May Courthouse and Somers Point on Wednesday. Another tree fell on a house in the Ocean Acres section of Stafford Township. 
8:07 p.m. update: Power has been restored to most of Ocean City that lost it earlier in the evening, according to Atlantic City Electric's out…
Partly cloudy, clearing overnight.
Sunny
Intervals of clouds and sun. Expect up to 2 hours of rain between 1 and 5 p.m. Breezy.
Cloudy. A dry day, but rain falls during the evening and overnight.
Rain ends by 6 a.m. to 9 a.m. Then, dry, but still pretty cloudy.
Sunny
Intervals of clouds and sun
WATCH: Joe's South Jersey Forecast