Everything in the weather world looks on track over the next couple of days. Winds will continue for another day, as a low- to moderate-impact winter storm takes hold for the weekend.
We were not given the luxury of dealing with a windy and mild morning Thursday. Temperatures start around 32. When you combine that with a sustained 15-20 mph wind, you get wind chills around 20 degrees. You'll want the coat, plus either the hat, gloves or scarf.
A Code Blue alert, intended to assist municipalities in protecting vulnerable citizens durin…
There will be some cloudiness in the morning that will give way to afternoon sun. Temperatures wind up about 10 degrees colder, peaking near 40 degrees. Wind chills will stay below freezing with the strong northwest wind, though. Keep your loose objects inside. In addition, boating is not recommended. A gale warning will be in effect for the day. 
Thursday night will see a break in the winds, as they calm down to around 10 mph. However, another drop in temperatures will make up for it. The mainland will be in the upper teens. The shore will drop to the mid-20s.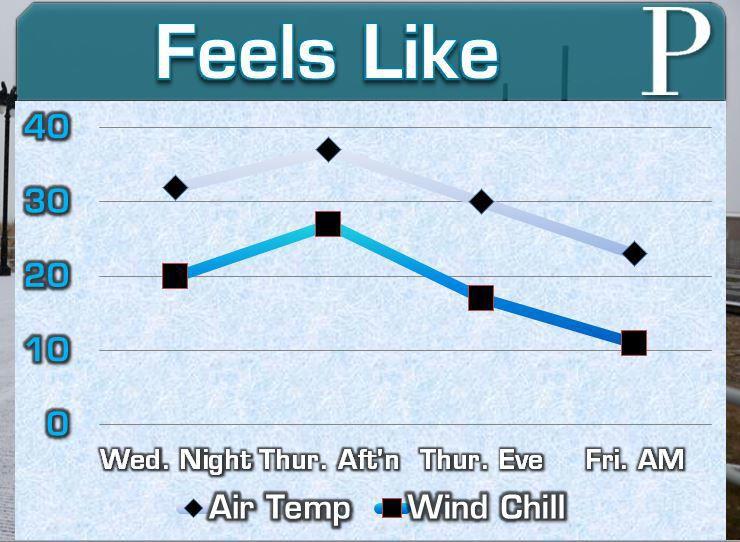 With little cloud cover, highs still will only reach the mid-30s Friday. Thank the massive high pressure, centered in northern Manitoba, as it will extend all the way down to Florida. This will be a player for the weekend storm
So, let's talk about it. Computer models at the time of writing are still a little spread out. However, using a combination of meteorological knowledge and the models, this is what I know.
A mostly snow event will fall at some point within the Saturday evening to Sunday evening time frame. The only places that could mix would be Cape May County and east of the Garden State Parkway in Atlantic County. Even then, though, periods of all snow will be likely.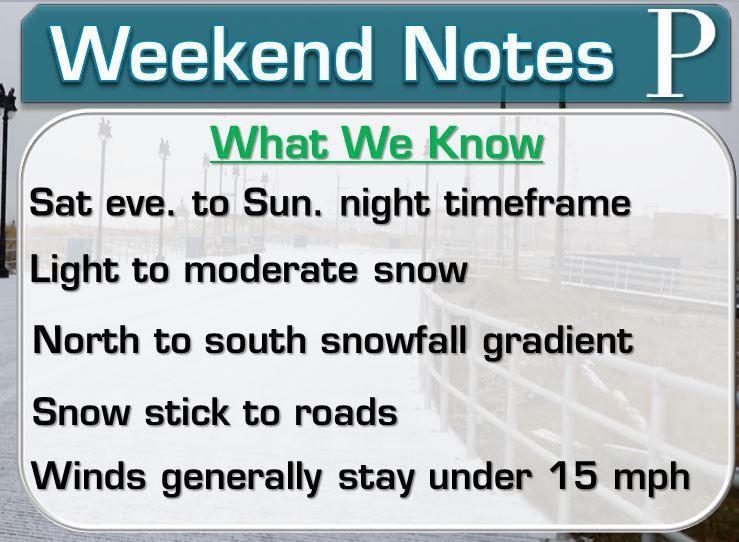 It does still look to be a light to moderate event. Plowing will very much be possible.
However, no major storm will set upon our shores.
In a twist of what usually happens, places further south should see more than those to the north. Winds will be on the lighter side, too.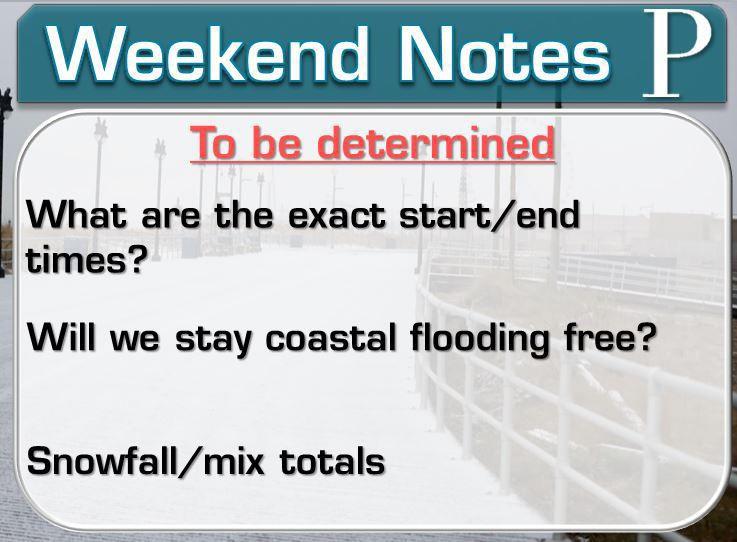 What remains to be seen is the exact start and end times, mixing change over times (if any) and, of course, the totals. Coastal flooding should be kept to a minimum, but in Friday's column, we should be able to know for certain what will happen on that front.
UPPER DEERFIELD TOWNSHIP — Lynn Maun heads outside her home each and every morning to a gree…