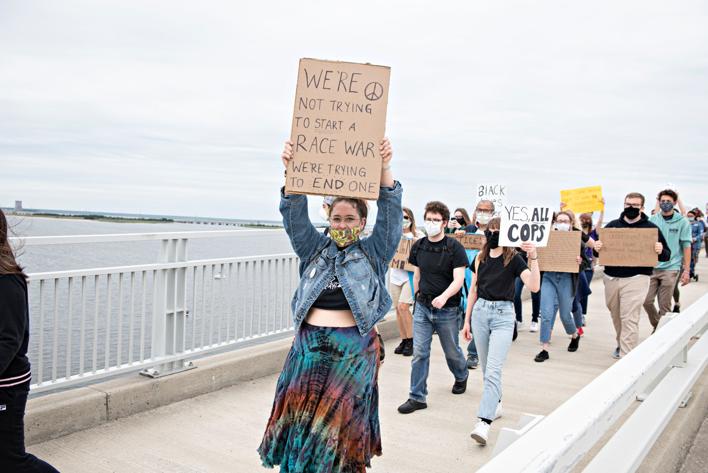 Margaret Gurley, 22, of Atlantic City, joins about 300 people in marching over the Route 52 causeway into Ocean City.
Matthew Strabuk / For The Press
Somers Point-Ocean City protest march peaceful, moving: "I'm here so black people don't die for no reason," said Timmy Forrestel, 10, of Somers Point, as he walked the 2.4-mile bridge with his mom, Devon, and sister Hanalei, 7.
Kennedy opponents call super PAC connection illegal: Brigantine's Amy Kennedy vowed she would not self-fund her campaign or accept money from corporate political action committees, instead relying on community support to win the Democratic primary race for the state's 2nd Congressional District. The New Jersey Globe reported that her husband, Patrick Kennedy, had donated $500,000 on Valentine's Day to a super PAC called Blue Organizing Project, and that it has only spent money — $75,000 — on Kennedy's campaign this year.
Atlantic City, Millville police departments to pilot statewide crisis intervention program: "The ability to quickly recognize the signs and symptoms of mental illness is critical for Atlantic City police officers," said Atlantic City police Chief Henry White.
3 Holy Spirit girls to keep rowing together at Drexel University: Seniors Mollie Knoff, Haley Bramante and Kayla Driscoll were each slated to return to the varsity four this year, and the crew might have once again been an SRAA contender. But the COVID-19 pandemic canceled spring sports.
Atlantic City casino relief bills clear one committee, held up in another: The Assembly Budget Committee approved two pieces of legislation — A4031 and A4032 — that were crafted to provide relief to the city's gaming industry, which is losing millions of dollars because of the indefinite casino closings due to the novel coronavirus.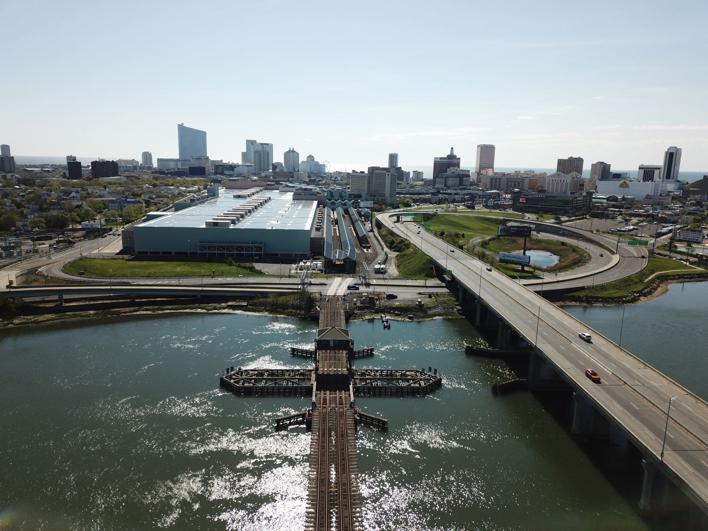 Craig Matthews / Staff Photographer