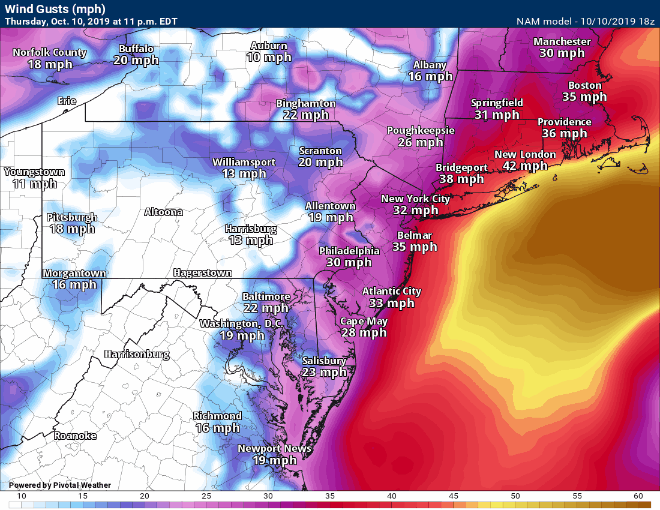 North to northeast winds at 20-30 knots, with gusts up to 40 knots will be expected in the coastal waters Friday, which stretch out about 25 miles. The National Weather has issued a gale warning all the way through 6 a.m. on Saturday to remind boaters that it will be rough sailing. 
Seas will be 9 to 12 feet through Friday night, before lowering slowly over the weekend. White caps will likely be present, even on the bays, during this time. 
Due to now Subtropical Storm Melissa, a tropical storm warning is in effect for the far offshore waters.