Temperatures between Sunday and Tuesday stay no lower than five degrees above average. It stays dry, too, allowing those of you who need a break to get out and enjoy.
Sunday morning will likely start out in a wide range of temperatures. The Pine Barrens will hover in the low 20s at sunrise, with near 30-degree temperatures at the shore. Patchy fog will envelop the morning, as the warmer airmass tries to break in over the snow-covered ground. The fog should exit relatively early, though.
Otherwise, a mild high-pressure system will sit firmly overhead. This will bring forth plenty of sunshine throughout the day. It will kind of feel like football weather, perfect for the big game at night. Looking at the forecast for Mercedes-Benz Stadium in Atlanta, it will be mostly cloudy and seasonable. For them, that's temperatures sliding through the 50s during the game. They might even open up the retractable roof.
Sunday night will drop into the upper 20s on the mainland and the mid 30s at the shore. You'll just need a jacket going home from parties or heading out the door Monday morning.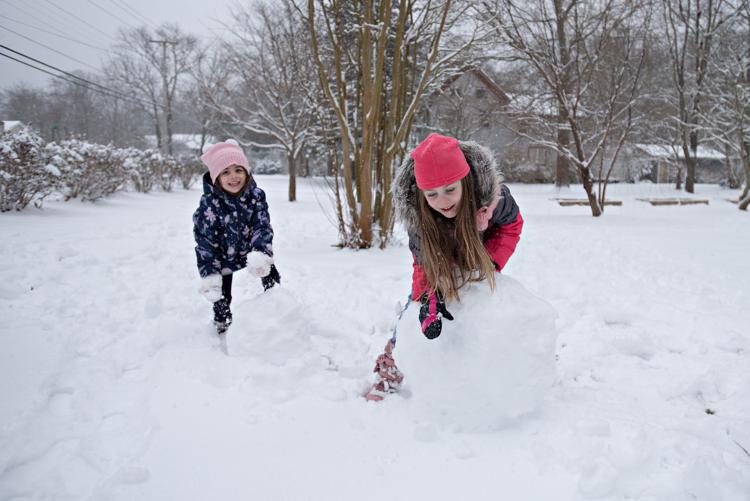 You might even be able to lose the jacket Monday. Aided by a southwest flow and plenty of sunshine, high temperatures rocket up. Expect highs in the mid 50s west of the parkway. I'll be watching to see if a sea-breeze front kicks in, which would be our first of the year. If it does, shore highs will stay in the upper 40s, which will be above average.
Monday night stays pretty mild, feeling more like early April than early February. By sunrise Tuesday morning, lows will be between 35-40, about 10 degrees above average.
The mild weather will peak Tuesday. I'd say for many, this will be borderline pants-and-T-shirt weather. Highs will reach near 60 degrees! That will be our warmest day since New Years' Day, though without the rain and wind. All outdoor activities will be a go. The shore stays cooler again, in the low 50s.
A cold front will pass Tuesday night. No wet weather will be expected, but we'll have temperatures drop back down to reality, at least for a day. Wednesday morning will be back to the winter coat.
During the day, expect temperatures in the low to mid 40s. A mostly sunny sky will prevail, though.