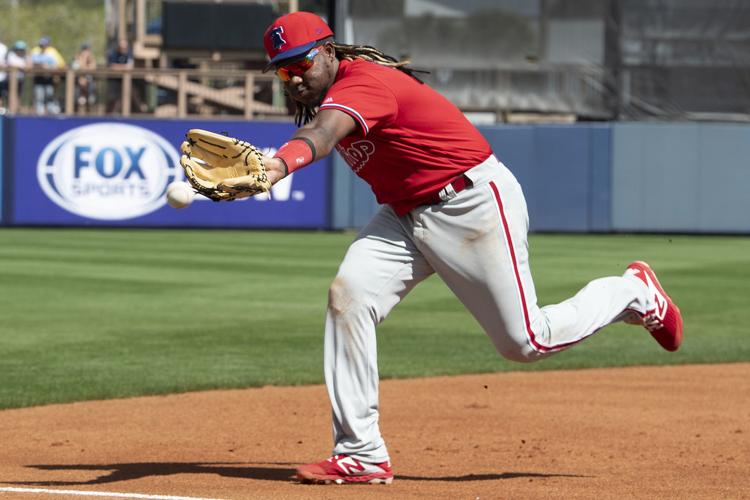 The Phillies defense is much improved this season
For the second straight game, Philadelphia threw a runner out at the plate Monday night.
Bryce Harper fielded Kurt Suzuki's single in the fourth inning. Harper threw to shortstop Jean Segura, who then relayed to catcher J.T. Realmuto in plenty of time for him to tag out Nationals baserunner Ryan Zimmerman.
Third baseman Maikel Franco and left fielder Andrew McCutchen also made sparkling defensive plays in the win.
As a result of the improved defense and their potent batting lineup, the Phillies are shifting less than they did last season.
Philadelphia has employed shifts on 9.1 percent of the opposing team's plate appearances this season. That compares to 22.1 percent last season.
"I accept responsibility for positioning our defenders, as a group, a little bit too aggressively at times," Phillies manager Gabe Kapler said of last season. "This is the kind of offense that we don't need to get every little edge necessarily. We still want to look for them. But, at the same time, we can look for comfort. Our guys can be in a comfortable spot on the diamond and we have a potent enough offense that we're going to score a lot of runs and protect our pitchers."