Condemning troop withdrawal: Voting 354-60, the House on Wednesday adopted a resolution condemning President Donald Trump's decision to abruptly remove U.S. troops from Syria. The measure also called on Turkey's president, Recep Tayyip Erdogan, to halt his country's attacks on Kurdish forces that began after American forces stood down in northeastern Syria following Trump's Oct. 6 phone call with Erdogan. The measure (HJ Res 77) was backed by all 225 Democrats who voted and 129 of the 189 Republicans who voted. A yes vote was to adopt the resolution.
Jeff Van Drew, D-2nd: YES
Keeping track of jobs sent abroad: The House on Friday passed, 226-184, a bill that would require publicly traded companies to annually report to the Securities and Exchange Commission the number of people they employ in each foreign country, each U.S. territory and each of the 50 states. The geographical breakdowns would enable investors and consumers to assess the extent to which American corporations are exporting jobs and relocating employees within the United States. In part, this would enable the public to determine the extent to which domestic layoffs are attributable to outsourcing. A yes vote was to send HR 3624 to the Senate.
Restoring Obama-era 'Clean Power Plan': Voting 41-53, the Senate on Thursday defeated a Democratic bid to restore the Obama administration's "Clean Power Plan" for reducing carbon emissions by coal and natural gas-fired electricity-generating plants. These facilities produce one-third of greenhouse-gas discharges in the United States. Trump in March 2017 ordered a rollback of the previous administration's many-pronged federal-state plan for addressing global warming caused by power plants. On this vote, the Senate defeated a measure (SJ Res 53) that sought to kill an Environmental Protection Agency rule putting his directive into effect. A yes vote was to block a new rule by the Trump administration to repeal the plan.
Cory Booker, D: Not voting
Affirming border emergency: The Senate on Oct. 17 failed, 53-36, to reach a two-thirds majority needed to override President Trump's veto of a bill that would nullify a national emergency he declared in February on the U.S.-Mexico border. This vote affirmed Trump's action. Trump has used the emergency to divert $3.6 billion from military projects to building a wall and other barriers. A yes vote was to override the veto. (SJ Res 54) 
Source: Voterama in Congress
PLAYGROUND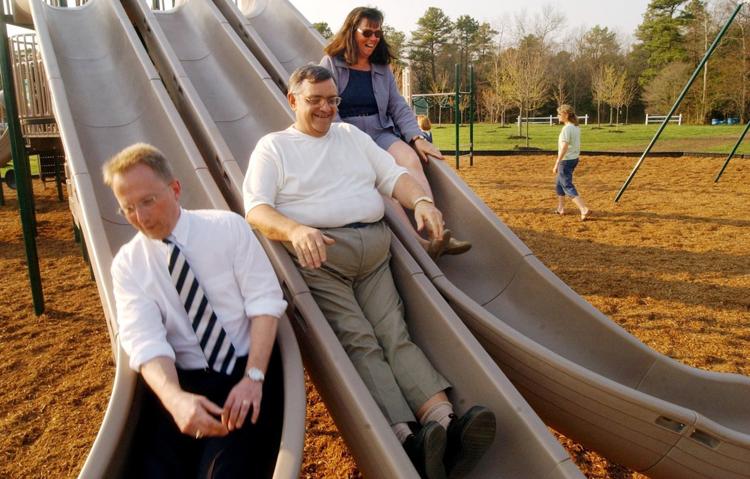 -- HIDE VERTICAL GALLERY ASSET TITLES --
PARTMAYOR_VAN_DREW.50948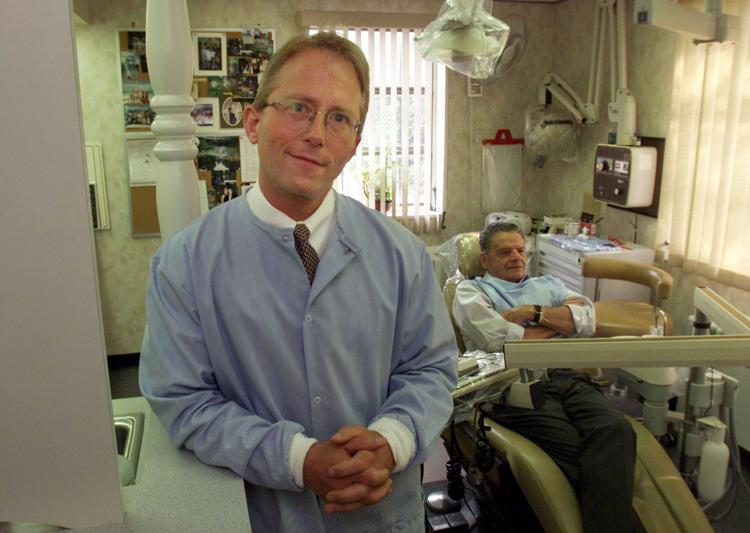 VANDREW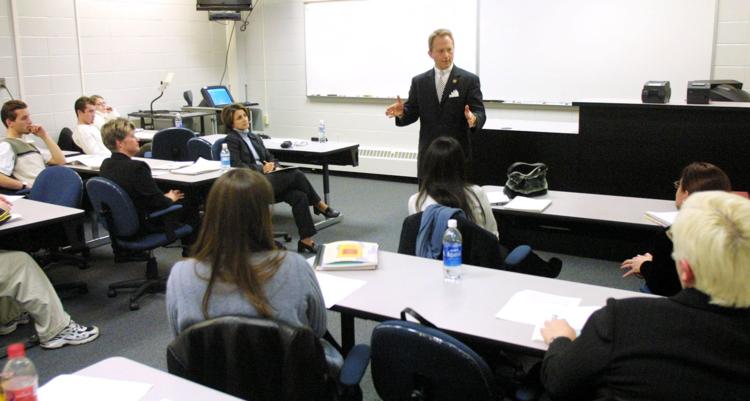 VANDREW.65161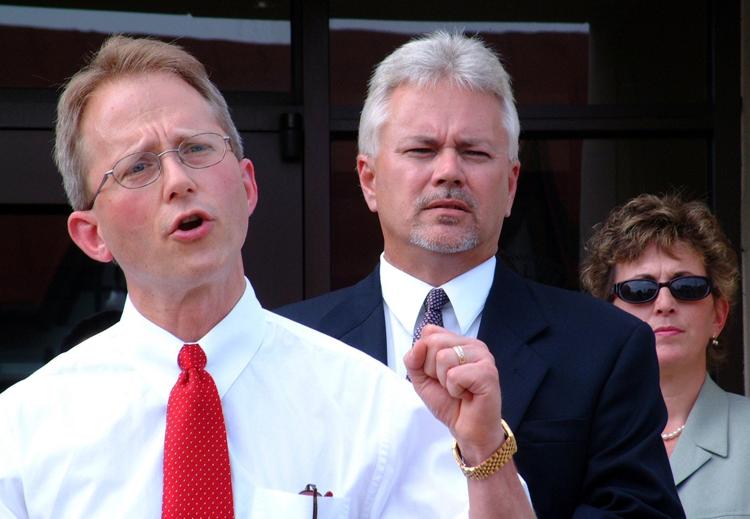 VANDREW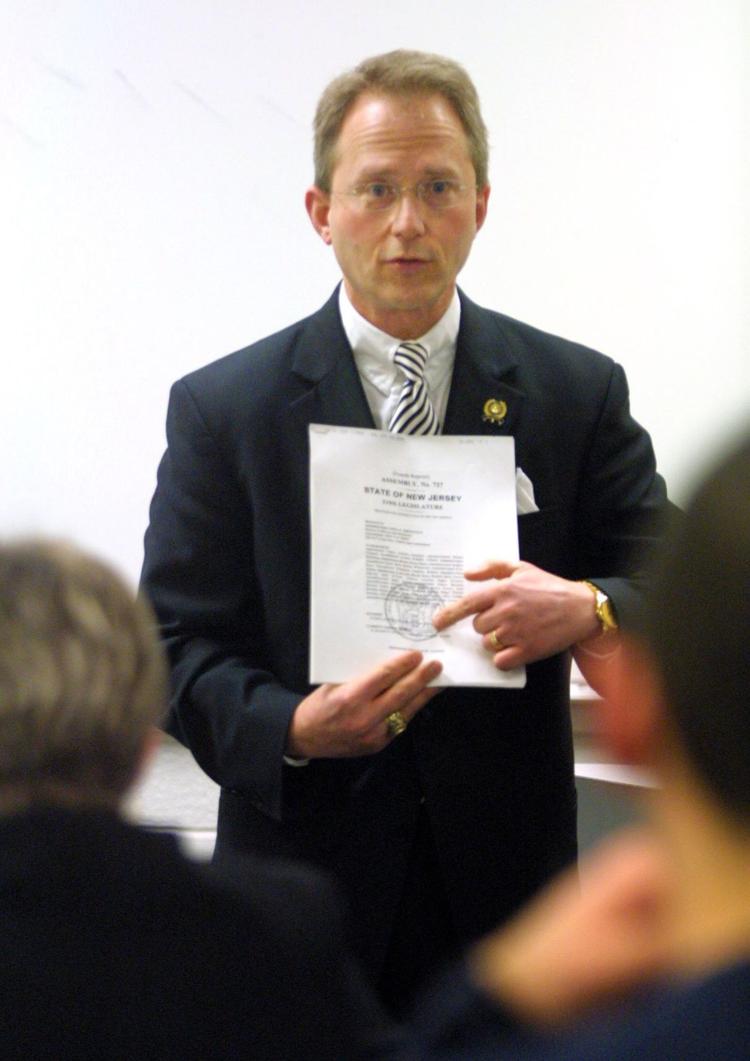 TWOPARTY.22000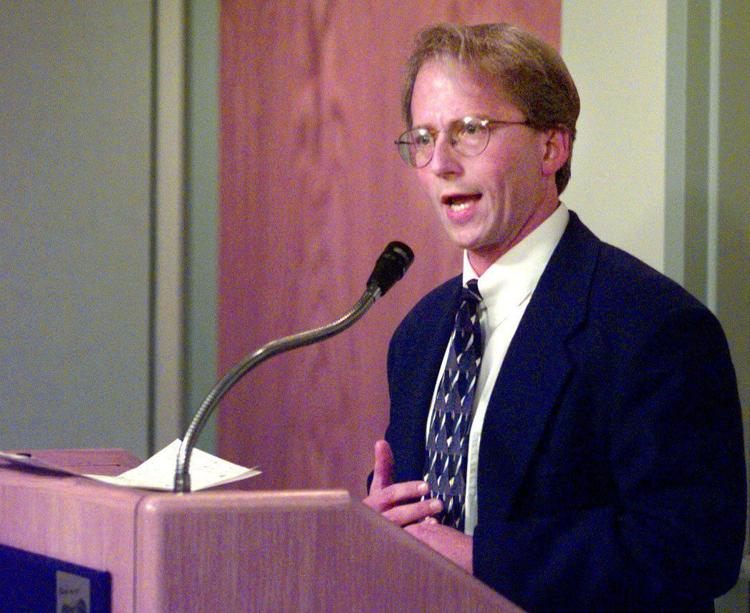 MV-PROTEST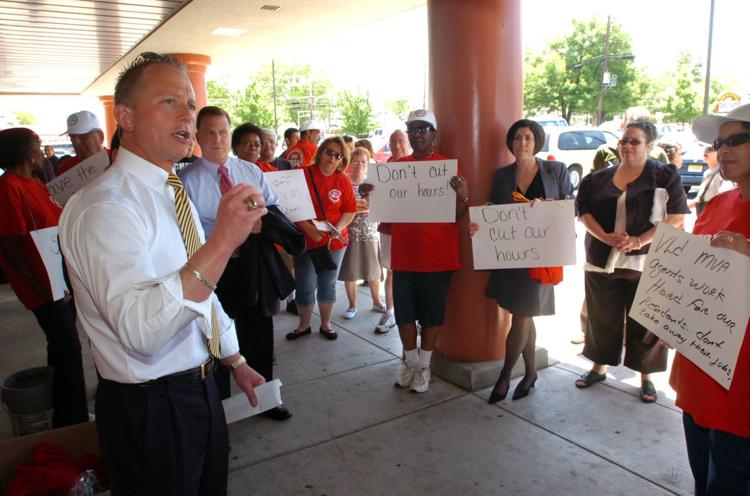 VANDREW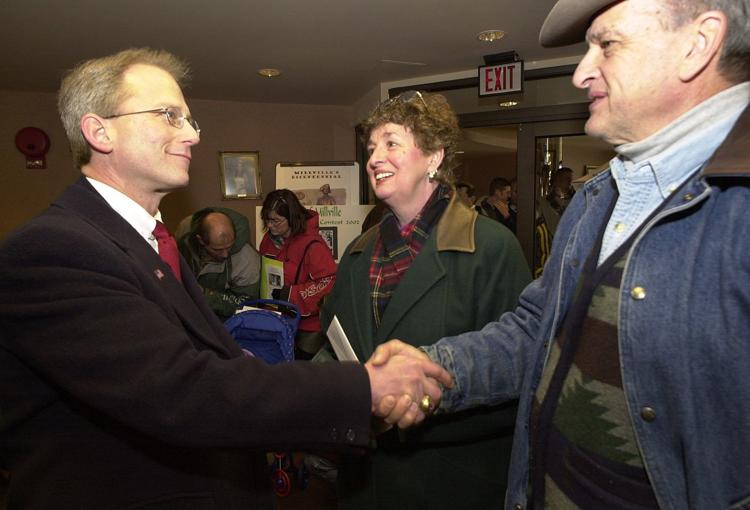 INAUGURAL.71713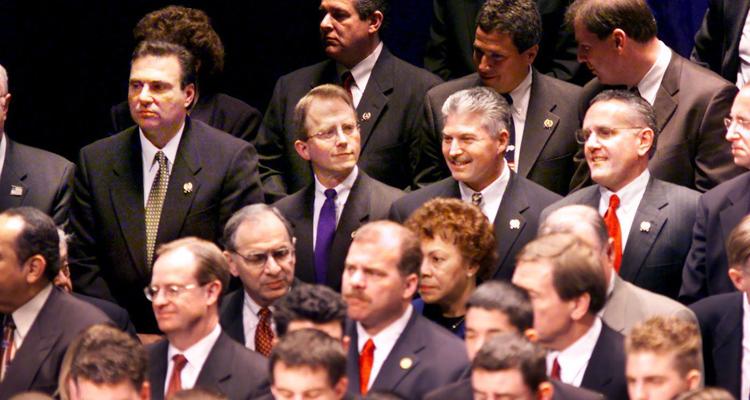 VANDREW.74938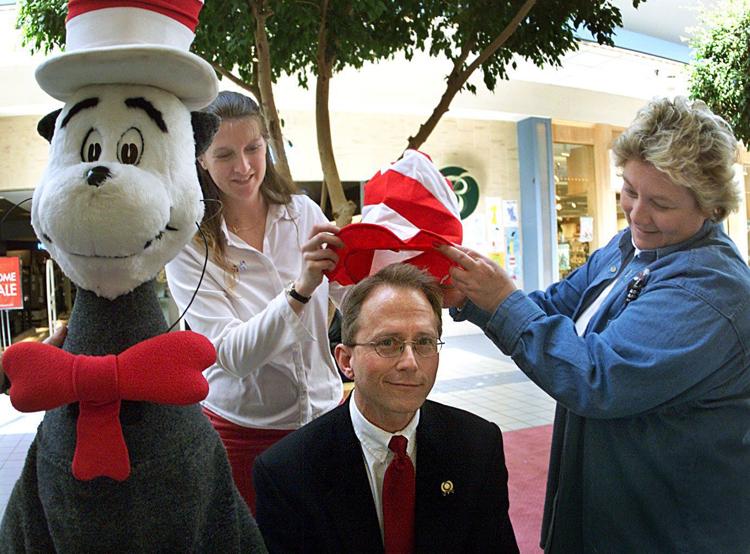 AIRPORT.81689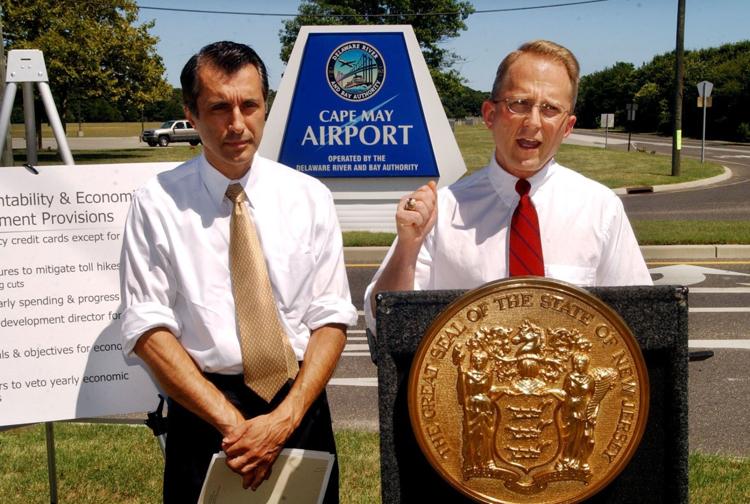 MARINA.76442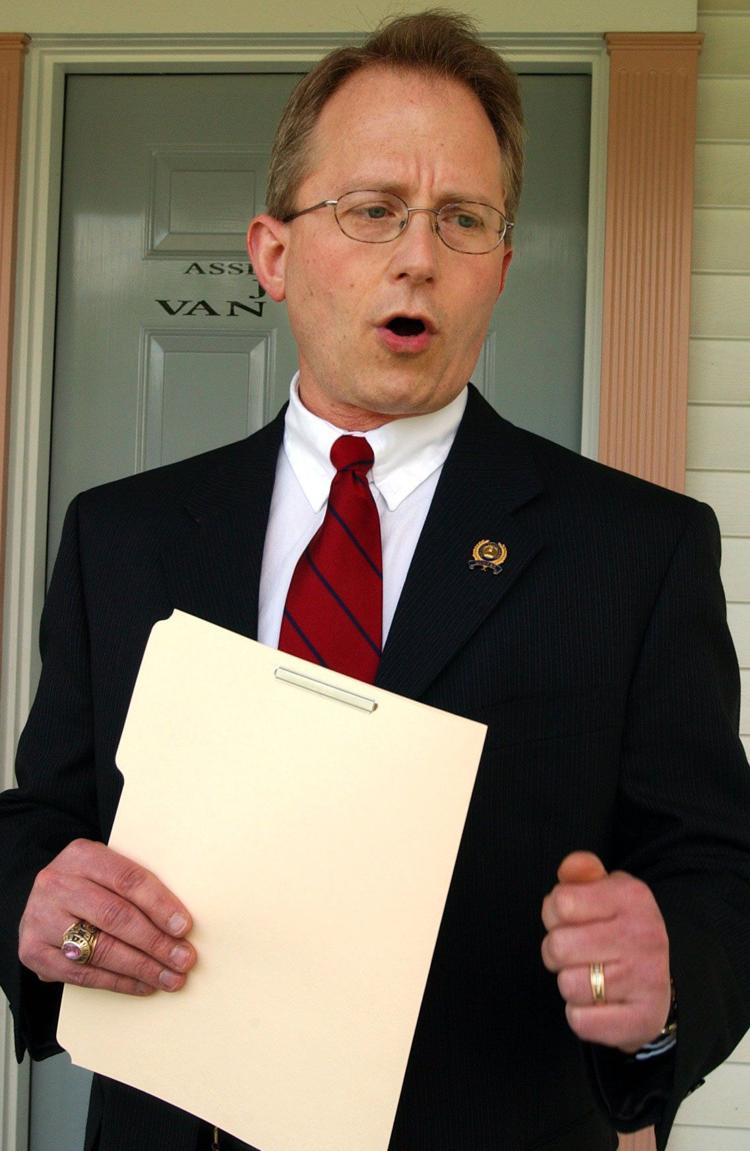 1STDISTRICT.68606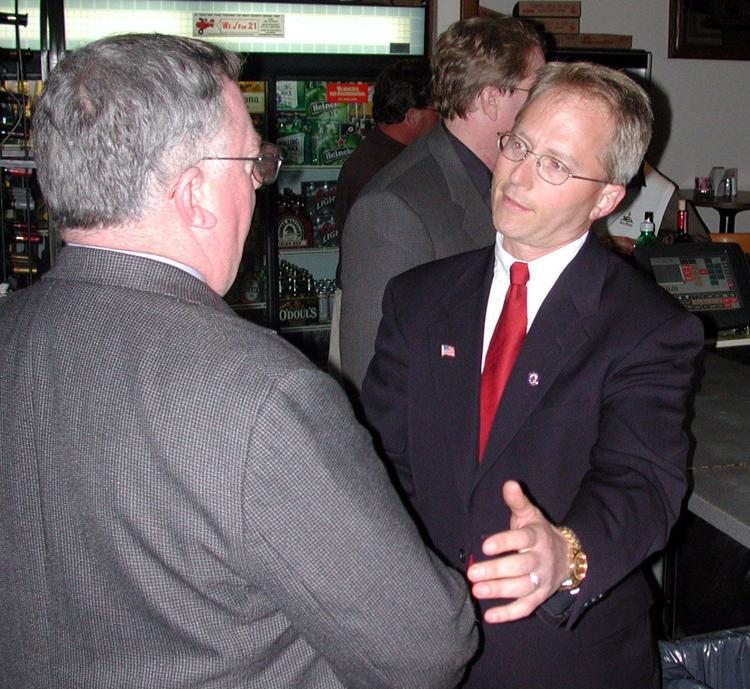 BABBOTT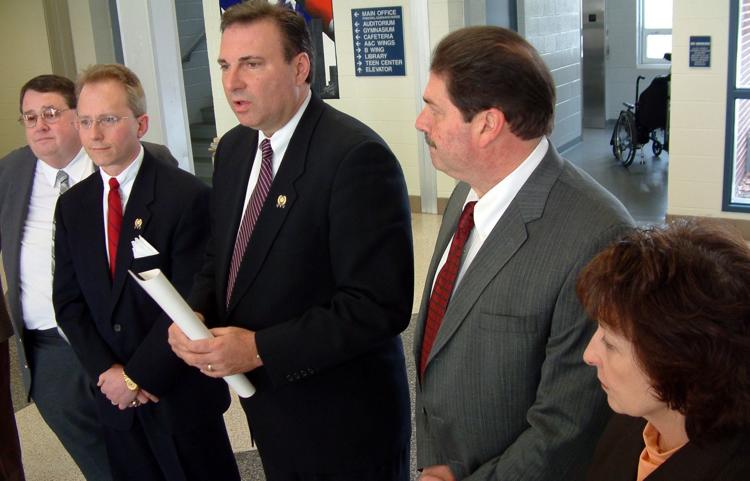 WWGRANTS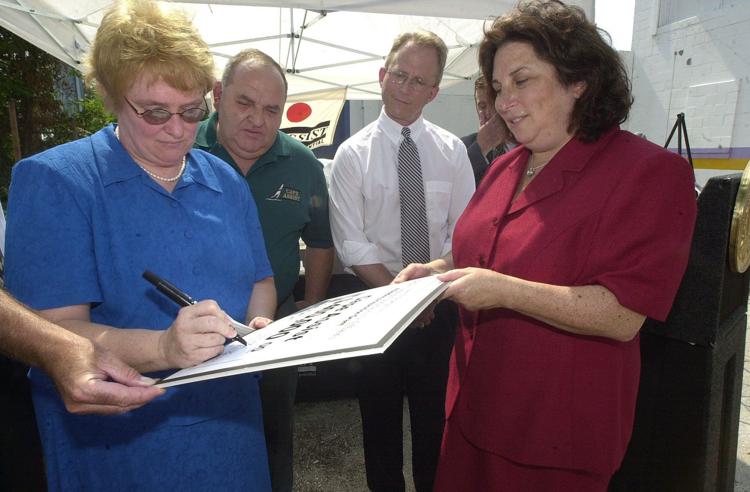 LEVOY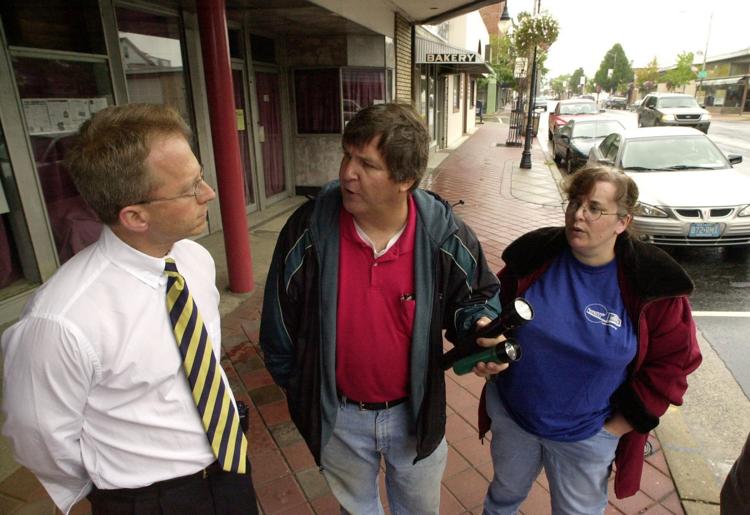 WWGRANTS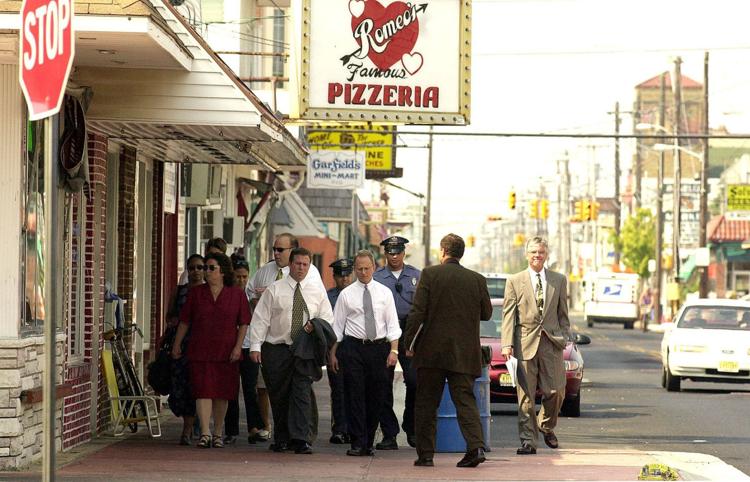 SUBWAYCARS.76454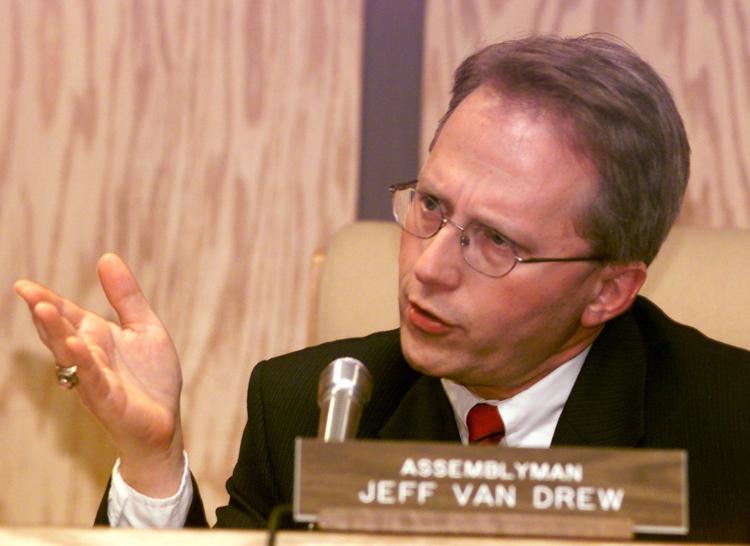 WWGRANTS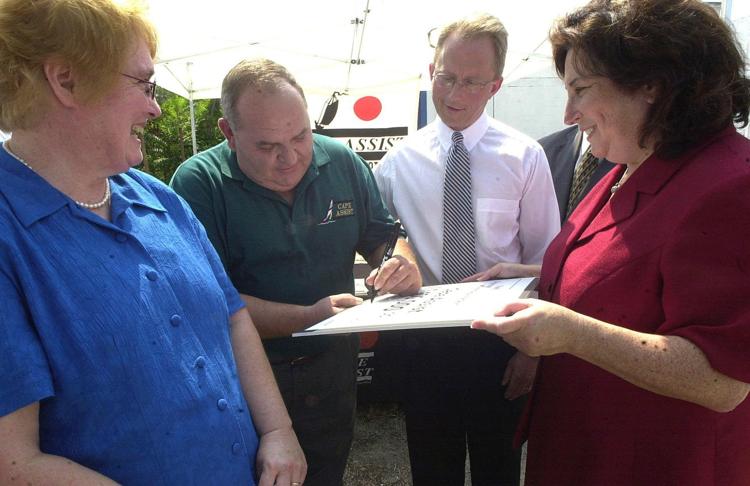 TAXPROTEST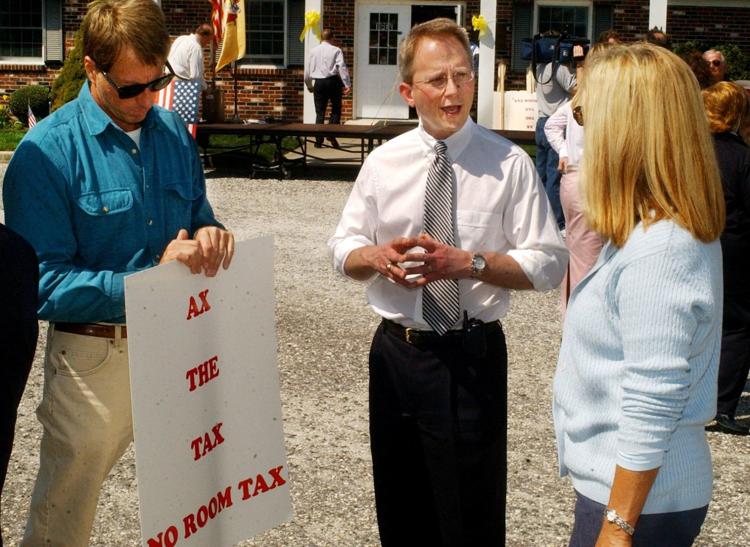 AIRPORT.81684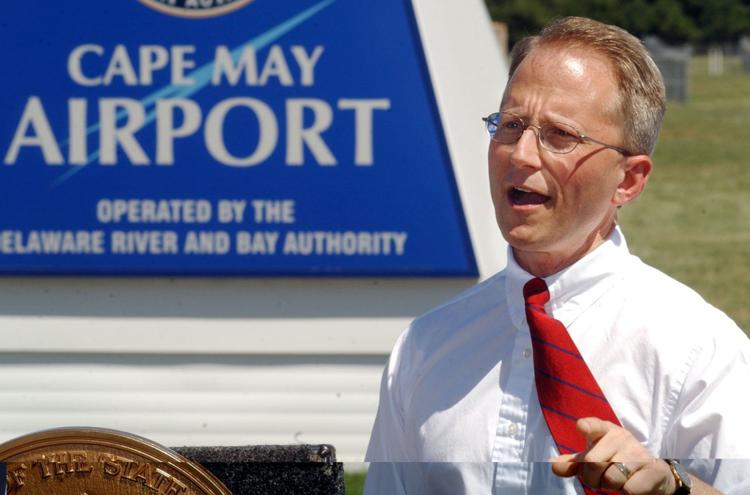 FARMS.82454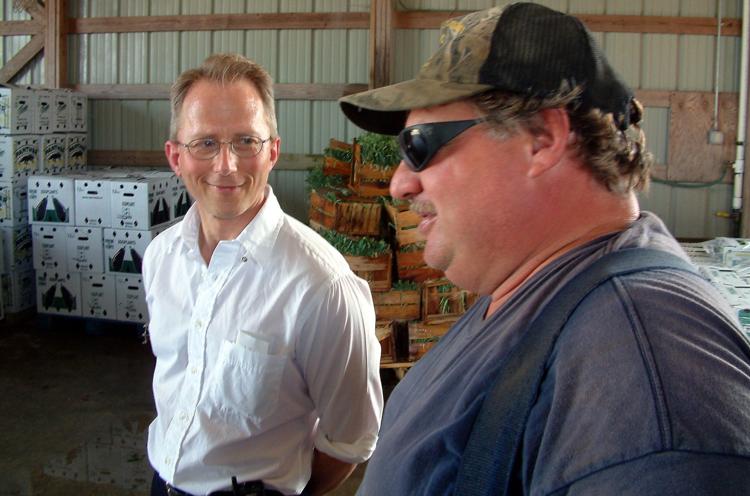 Fisheries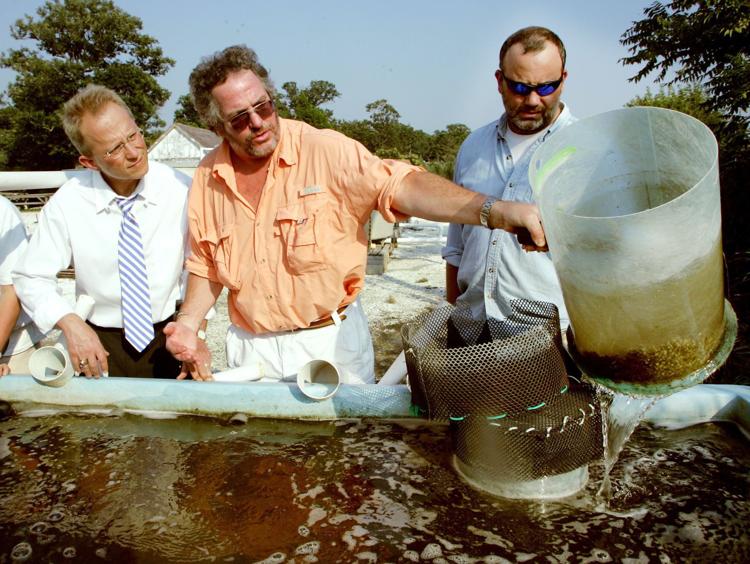 WELCOME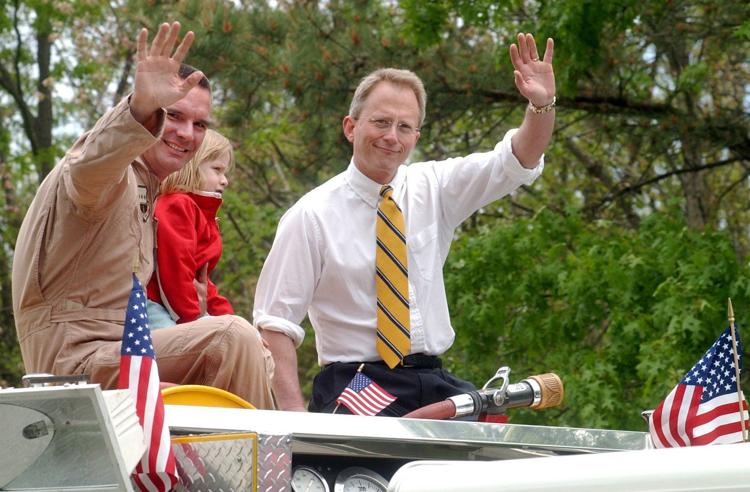 VANDREW.65164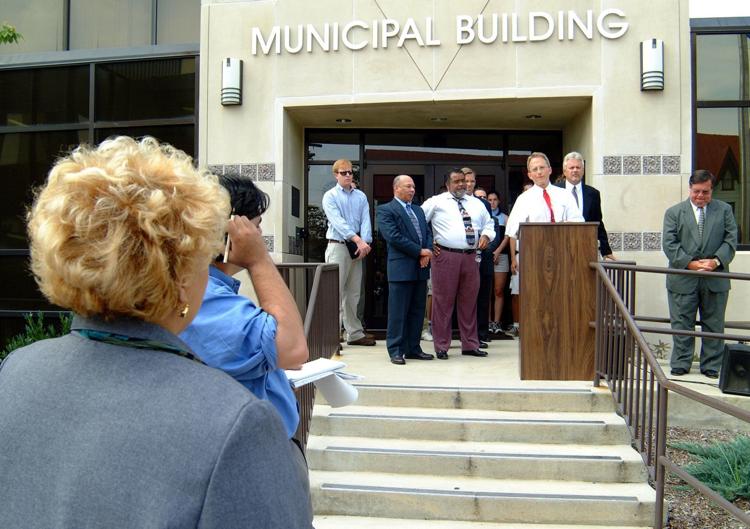 FREESWEAR.54159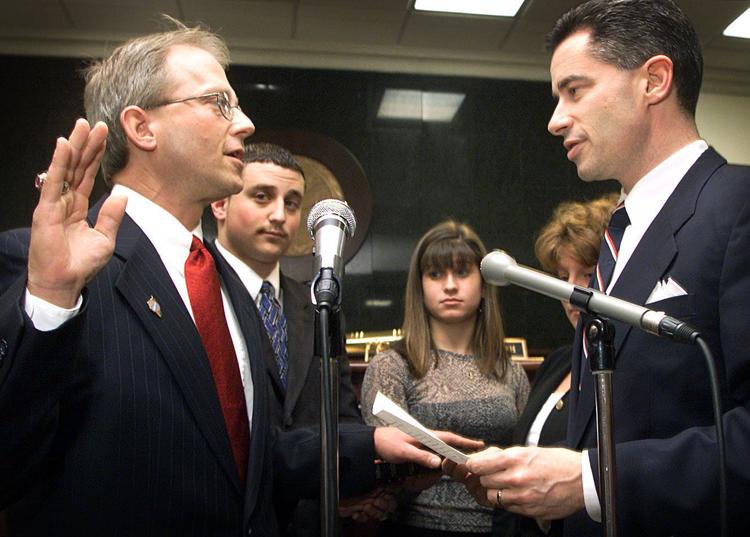 South Jersey Indian Association donated to Community FoodBank
121118_nws_repollet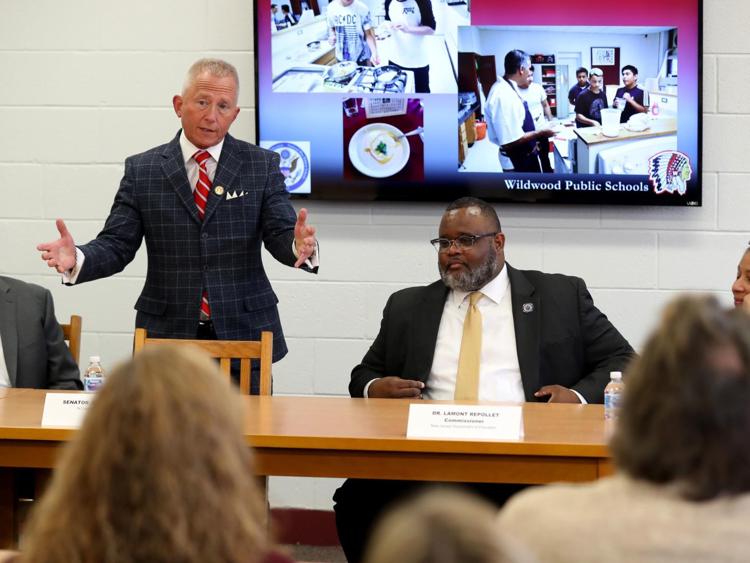 Democratic Party Election Night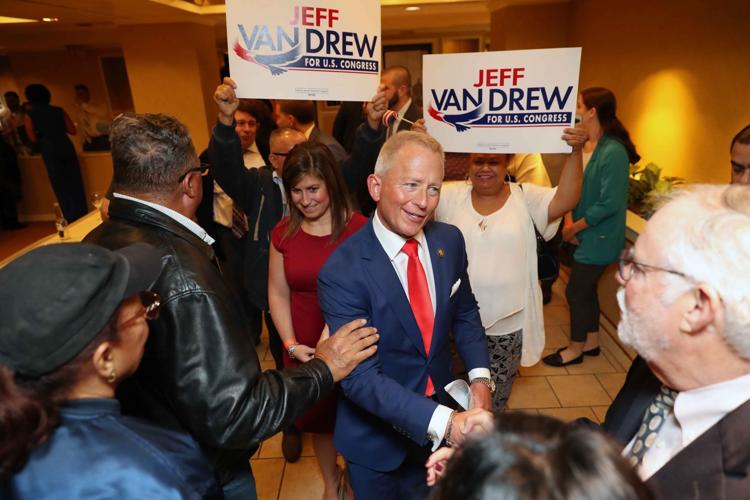 Trump Impeachment