Congressional candidate Brigid Callahan Harrison knew she had to get into the Democratic primary early, and quickly gain the support of party leaders, to have a shot at replacing U.S. Rep. Jeff Van Drew, R-2nd.
"When it became apparent Congressman Van Drew was switching parties, as an observer of New Jersey politics for 25 years, I recognized that a candidate who could drop $1 million from their own wallet would come in and buy up the nomination," Harrison said Wednesday. "So I worked hard to convince party chairs to back me, because at end of the day I know I will work hardest for the people of the district."
Harrison, of Longport, has racked up endorsements from state Senate President Steve Sweeney, six of the eight county Democratic chairmen in the district, and, most recently, from Assemblymen Vince Mazzeo and John Armato, D-Atlantic.
Brigantine's Amy Kennedy, 41, formally launched her campaign Monday to be the Democratic can…
That's happened even as the field of candidates vying for the right to challenge Van Drew is still growing, causing some to feel the party isn't giving other candidates a fair shot.
The Montclair State University professor of politics and law, who commutes a few days a week to her job in Essex County and also has a home in New York City with her husband, had already been organizing for a challenge to Van Drew in the primary. That gave her a tremendous timing advantage over others, said Ben Dworkin, director of the nonpartisan Rowan Institute for Public Policy & Citizenship in Glassboro.
"Running … for a federal office is different than running on almost any other level. It's a much larger playing field," Dworkin said. "It takes a tremendous amount of time, energy and organization to do it well. In these kinds of competitive primary situations, those who have the best lists often are better equipped to jump in."
Just the day before the Armato and Mazzeo endorsements came out, Brigantine's Amy Kennedy, a former teacher and now a mental health advocate and the wife of former U.S. Rep. Patrick J. Kennedy, announced she is running. And a day after that endorsement, former Cory Booker aide and current staffer at the House Oversight Committee Will Cunningham, a native of Vineland, announced his candidacy.
"It's so early in the process, and the field isn't even set. It's disappointing that some Democrats are putting their finger on the scale before candidates have even been able to make their case," Kennedy said Wednesday. "But ultimately, this primary will be decided by the voters, and I look forward to the campaign to come."
Another political party change is affecting the 2nd Congressional District race.
"It's very typical of Democrats in the South Jersey organization," said Dworkin. "(They) tend to rally around someone early before anybody else has a chance to get organized."
In the past, when someone retires from the Legislature, "within 24 hours everyone is aligned behind the appointed next person. This is standard operating procedure. They have done it effectively to build their organization," Dworkin said.
He also said it's not as early as it feels to people.
"We're in January, and while the primary is in June, the more important thing that comes before then is the awarding of the county line," Dworkin said of the right of a candidate to be on the ballot on the first Democratic line — in this case under the Democrats' presidential candidate. "Party leadership — whether it's a full county committee or one person — decide this stuff. That's happening in the next few weeks at the conventions."
Freshman U.S. Rep. Jeff Van Drew, R-2nd, played a big part in national politics in 2019, cap…
The timing of the Van Drew party switch from Democrat to Republican — he announced it Dec. 19 at a news conference in the Oval Office with President Donald Trump — meant most potential Democratic candidates got a much later start in considering a run than they would have in a normal election cycle.
To her credit, Harrison was the only candidate already organizing to run, even before Van Drew switched parties, Dworkin said.
Mazzeo said he admires other candidates in the crowded Democratic field, but Harrison was the one who has communicated with him about what she wants to do.
"I think she's a team player. Obviously we didn't have that with Van Drew," Mazzeo said.
U.S. Rep. Jeff Van Drew's re-election campaign has hired South Jersey political operative Ro…
He said he has heard nothing from other candidates.
"She should have made some calls," Mazzeo said of Kennedy, who declined to comment on Mazzeo's statement. "I didn't hear from Amy or Ashley (Bennett). Brigid ... told me what she wanted to do. If I have intentions of running for a position of this magnitude, the first calls I should make are to leaders of the party."
Democratic Atlantic County Freeholder Ashley Bennett is not seeking re-election to that board in order to run for Congress. Bennett could not be reached for comment.
Dworkin also said Harrison benefits from more candidates joining the field.
PLEASANTVILLE — Workers versus corporate interests.
"She is coalescing the organizational vote. The more the anti-organizational vote is split, the better it is for Brigid Harrison," Dworkin said. "So if Kennedy, Bennett and Cunningham (and others) split the people who don't like party leaders telling them who to vote for, then it's a big help (to Harrison)."
"That depends on the candidates and how well organized, hardworking and well-funded they are," Harrison said. "Not all candidates are created equal."
But in general, a large field is good for democracy, Harrison said.
Kennedy also has advantages, Dworkin said.
"I think what Kennedy has going for her is just resources. She can tap into an entire well-established political network to fund a campaign, and her name may carry some cachet," Dworkin said.
Announced Democratic candidates also include Robert Turkavage, of Brigantine, a former FBI agent who switched from Republican to Democrat recently; and West Cape May Commissioner John Francis. Considering runs are Tanzie Youngblood, a candidate against Van Drew in the 2018 Democratic primary who lives in Swedesboro; and Cumberland County Freeholder Jack Surrency.
Republican candidates are Brian Fitzherbert, 30, of Egg Harbor Township, founder of the Atlantic County Young Republicans; David Richter, 53, of Avalon, the former CEO of Hill International in Philadelphia; and Bob Patterson, of Haddonfield and Ocean City, who recently worked in the Trump administration as a senior adviser and acting associate commissioner at the Social Security Administration.
REPUBLICANS
Incumbent: Jeff Van Drew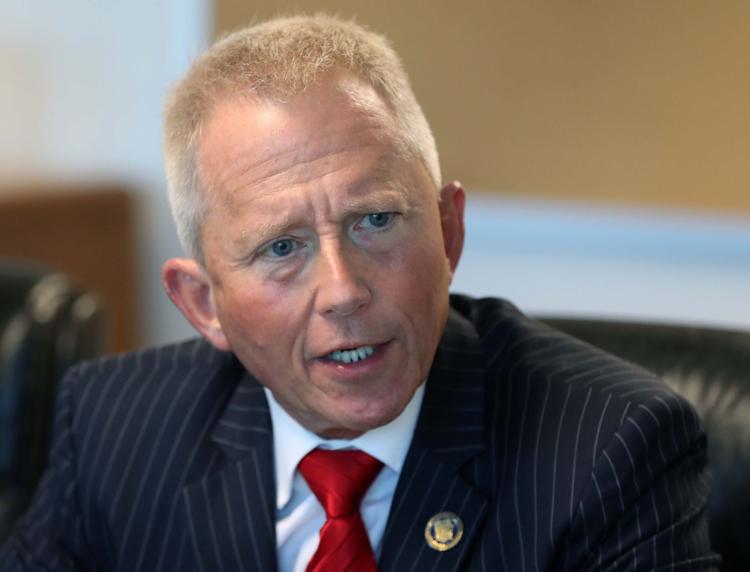 Congressman Jeff Van Drew, R-2nd, made national news in his freshman year in Congress, which he started as a Democrat and ended as a Republican.
Long known as a moderate in the state Assembly and Senate, many thought Van Drew would continue to be a solid Democrat who occasionally deviated from the party on issues like gun rights, after he was elected in 2018 to fill the seat of longtime Congressman Frank LoBiondo, a moderate Republican.
But right from the start, Van Drew set himself apart by voting "no" for Nancy Pelosi for Speaker -- fulfilling a campaign promise but confusing those on the House floor. He was supposed to call out a name of someone for speaker, so his "no" vote was recorded as "present."
Then he was one of the few Democrats calling for bipartisan compromise on a budget to end what became the longest federal government shutdown in history. Later, he visited the southern border and came back saying there was, indeed, a crisis there. He supported both some funding for a border wall, and increased funding for housing and services to undocumented migrants. Van Drew was also one of just two Demcorats to first vote against proceeding with an impeachment inquiry, and to vote against both articles of impeachment against President Donald Trump.
And on Dec. 19, 2019, he announced his party change to Republican while sitting next to Trump in the Oval Office.
Dropped out: Brian Fitzherbert
Brian T. Fitzherbert (dropped out of race Jan. 24, 2020), 30, of Egg Harbor Township, founded the Atlantic County Young Republicans and ran in 2018 in the Republican primary, but withdrew before the primary that was won by Seth Grossman.
Fitzherbert stresses his knowledge of technology and aviation as an advantage for him to help develop those industries in South Jersey. He is a Program Manager for defense contractor L3Harris, working on multimillion dollar programs for military vehicles. Previously, he developed drones, ground control stations, electronic warfare testers, simulators, and area attack weapons supporting the Warfighter at Textron Systems.
He graduated from Miami University in Oxford, Ohio, and completed his graduate studies at the Whiting School of Engineering at Johns Hopkins University in Baltimore, Maryland, studying systems engineering and project management.
He has racked up endorsements from a wide variety of local officials, including former Assemblyman and Cumberland County Freeholder Sam Fiocchi and Northfield Mayor Erland Chau.
Switched districts: David Richter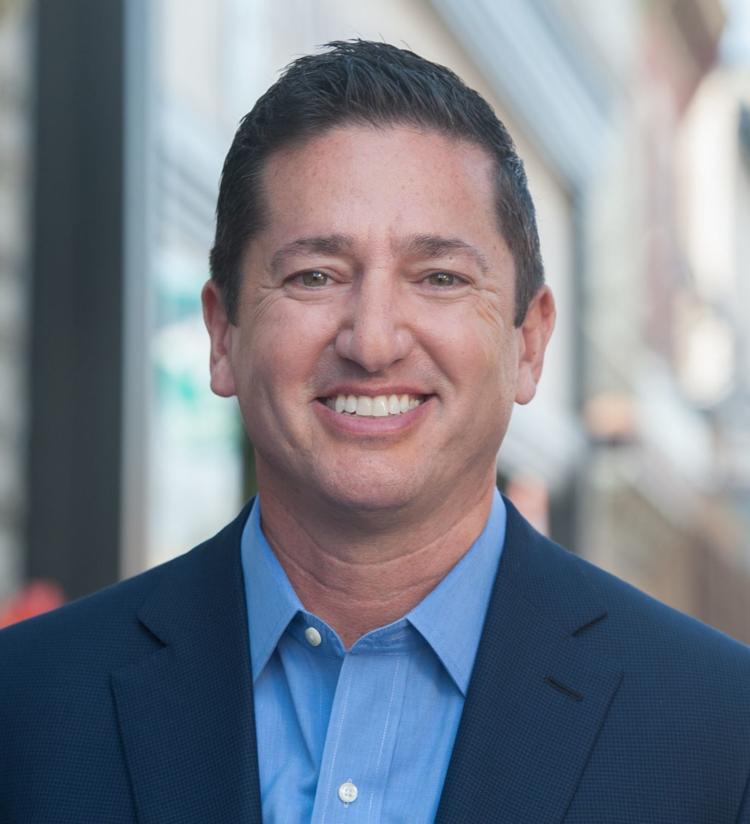 David Richter, 53, the former CEO of Hill International in Philadelphia, is an engineer, lawyer and businessman. He recently moved to Avalon from Princeton, but summered much of his life in the Cape May County town.
He switched races to the 3rd Congressional District, which covers Ocean and Burlington counties, on Jan. 27.
"I understand what it takes to get things built," said Richter. "In Congress, I plan to work hard to ensure the federal government is investing in South Jersey's infrastructure — expanding our transportation network, keeping our environment clean and maintaining our coastline."
Richter earned two bachelor's degrees and a law degree from the University of Pennsylvania, as well as master's degrees from Oxford and Harvard universities, he said.
He and his wife, Michelle, have been married for 20 years and have four daughters.
Bob Patterson
Patterson has homes in Haddonfield and Ocean City, and ran in 2018 against Congressman Donald Norcross, D-1st, in the district that covers Camden and its surroundings.  
Patterson, a strong supporter of President Donald Trump, said he is running for Congress to protect conservative values and make South Jersey great again. His priorities are protecting American jobs, restoring manufacturing in South Jersey, ending unfair trade deals, and securing the nation's borders.  
Patterson recently worked in the Trump administration as a senior adviser and acting associate commissioner at the Social Security Administration. Prior to that he worked as vice president for government relations at the U.S. Business & Industry Council (USBIC), an organization committed to strengthening U.S. manufacturing and opposing unfair trade deals.
DEMOCRATS
Ashley Bennett
Ashley Bennett, 35, a Democrat elected to the Atlantic County Board of Chosen Freeholders in 2017, faces re-election in 2020 as she runs for the right to challenge Congressman Jeff Van Drew, R-2nd.
A psychiatric emergency screener at Cape Regional Medical Center, she decided to run for freeholder after the 2016 election of President Donald Trump, and in response to a Facebook posting by then-Atlantic County Freeholder John Carman. It was about the Women's March in January that questioned whether the women would be home in time to make dinner. Bennett ran for and won Carman's seat.
John Francis
West Cape May Commissioner John Francis, 73, has a colorful and unusual biography, and he wrote about it in a book published by National Geographic called, "Planet Walker: 22 years of walking, 17 years of silence." Francis spent many of his younger adult years refusing to ride in cars or other vehicles that use fossil fuels, after seeing the results of an oil spill on the Pacific coast. He also stopped speaking for 17 years, in order to learn to listen, he said. During that time, however, he earned a bachelor's, master's and doctorate, became an expert in oil spill cleanup, and worked for the Coast Guard. Now he travels the world as a motivational speaker, he said.
He learned in his silent travels about the interconnectedness of all issues, Francis said. "Really it's all about people and how we treat each other. It's going to manifest in the physical environment." So he said his focus in Congress would not just be on environmentalism, but on human and civil rights, gender equality and economic equity and human relationships "as the foundation for what happens in the environment. You have to be really interested in everything."
Brigid Callahan Harrison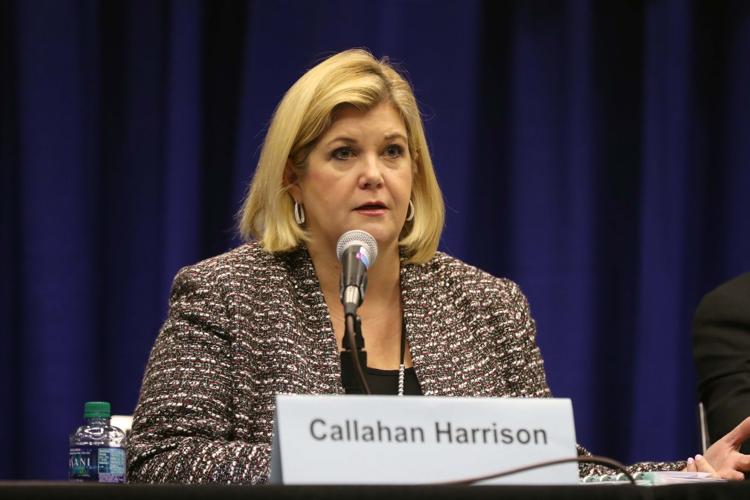 Longport's Brigid Callahan Harrison, 54, is a professor of politics and law at Montclair State University in Essex County. She has been endorsed for by State Senate President Steve Sweeney, by six of the eight county Democratic chairs in the Second Congressional District, and by others.
Long a commenter in the media about New Jersey politics, this is Harrision's first run for office.
Amy Kennedy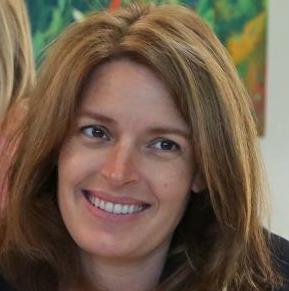 Amy Kennedy, of Brigantine, 41, is a former teacher and the wife of former Rhode Island Congressman Patrick Kennedy, with whom she has five children. She announced Jan. 6 she will run in the 2020 Democratic primary.
Kennedy, now a mental health advocate, said she and her husband have supported Van Drew in the past, "but he has clearly lost his way."
"Our nation is in crisis. Our political system is in crisis. Our environment is in crisis," Kennedy wrote in a press statement. "We have serious unaddressed needs in our schools and in our mental health and addiction system. Our economy, though strong, is not meeting the needs of the underserved and middle class."
Jack Surrency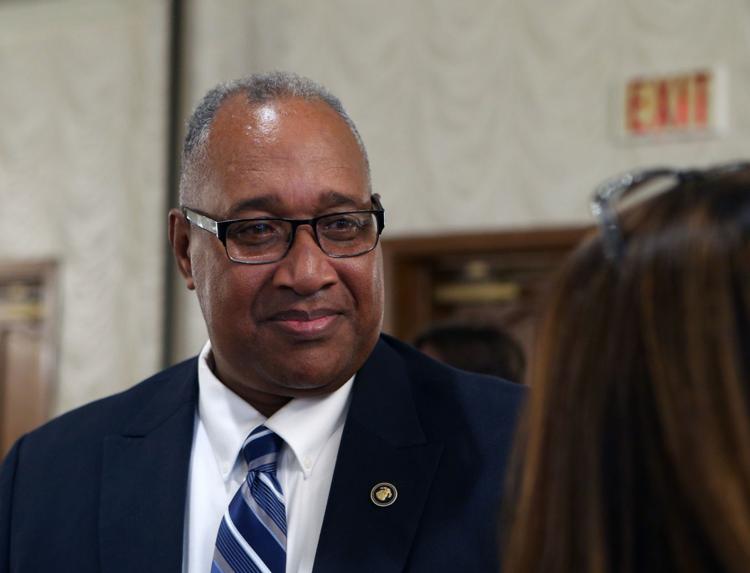 Jack Surrency, of Bridgeton, is a Democratic freeholder in Cumberland County, was reported to be running for a time, but ultimately decided to run for re-election as a freeholder instead.
He was first elected to the Bridgeton City Council in 2010 as part of a slate headed by Mayor Albert Kelly, and served on the Bridgeton Board of Education from 2002-2010, according to his resume.
He attended the Tuskegee Institute from 1976-1978, majoring in chemistry with a business minor. He also holds a master's degree in Community and Economic Development from New Hampshire College in Manchester.
Robert Turkavage
Robert Turkavage, 64, is a former FBI agent and manager out of New York. He has recently switched parties to become a Democrat, after a lifetime in the GOP.
Turkavage last ran in the 2018 Republican primary for the 2nd District race,  losing to Seth Grossman, and this time is running as a Democrat.
He changed his party affiliation because the Republicans have increased the national debt by $3.1 billion as a result of tax cuts that benefited the wealthy, he said, and because of Prseident Trump's attacks on the press and the intelligence community.
"It's going to be challenging," Turkavage said Tuesday of breaking through in a crowded Democratic field. "I will be knocking on doors every day from January till primary day" on June 2.
Will Cunningham
Will Cunningham, 34, a native of Vineland who has worked for Sen. Cory Booker, D-NJ, and now works for the House Oversight Committee in Washington, D.C., announced Jan. 8 he was entering the Democratic primary for the 2nd Congressional District.
He ran against Van Drew in the Democratic primary in 2018, and said he has the most experience in Washington, D.C., of all the candidates in the race of either party.
Cunningham said he was homeless for a time as a teen when his mom lost her job. He said his mom is still an hourly worker in Cumberland County, making $11.50 an hour. Yet with hard work and the help of government programs, he was able to get an Ivy League college education at Brown University. He also has a law degree from the University of Texas at Austin.
"Despite my accomplishments, I have not lost touch with how folks struggle to make ends meet," Cunningham said. "I don't have to look far."