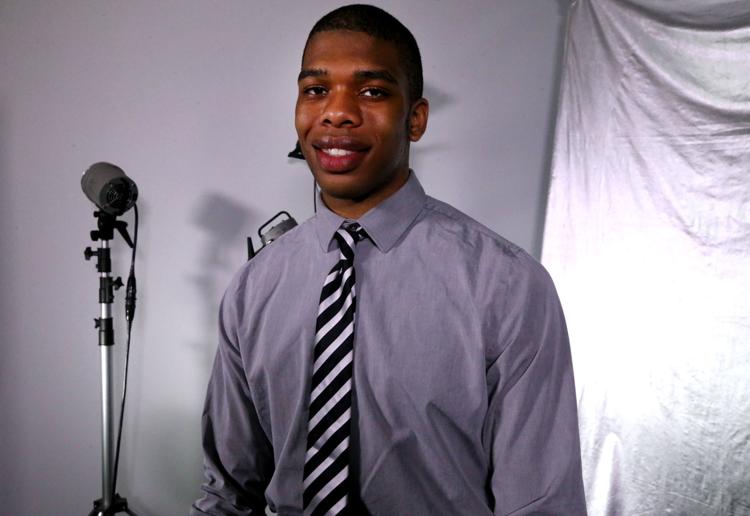 Age: 18
High School: Pleasantville
Hometown: Pleasantville
Parent: Frances Brinkley-Ward
Community/school activities: On the varsity track team, JROTC, National Honor Society, participates in Friday is Tie Day, volunteers at Community FoodBank of New Jersey, Southern Branch, member of Dunamis Ministries Inc.
Post-high school plans: Will most likely attend college but does not know where yet.
Career goals: Interested in going into the Army after college to work as an engineer.
Quentin Lavell Bundy is an outstanding track athlete, a member of the National Honor Society and a volunteer in multiple organizations. Through all of his accomplishments, he says he has learned compassion, resilience, a good work ethic, politeness and selflessness. But his real objective is to inspire others. "If I can set an example in my community, then I pray that someone sets an example in theirs, and that the cycle continues to develop a more positive world."
What is Friday is Tie Day, and why did you decide to join the program?
Friday is Tie Day is a male youth leadership development program with a tradition to wear a tie every Friday to represent young leaders in the community. This is where I started doing my community service — I attended events and hosted events. The founder is Darrell Edmonds, who lives in Mays Landing. Initially I didn't want to be involved. But I saw the opportunity it presented — that of doing good for people and being a better leader. I decided that I need to do that — to be that. If I want to be a better leader, I'd better learn.
How do you balance academics, JROTC, community service and athletics?
I really don't think about it too much. It's not one of those oh-I'll-get-around-to-it things. It's a habit now. I know what I have to do. I have to uphold to standards to represent these programs I'm involved in and represent them positively. They don't wear me down. I just have to remember what I'm doing it for — and that's what rejuvenates me.
What do you consider to be your greatest accomplishment to date?
I would say it is probably competing at New Balance Nationals for track in Greensboro, North Carolina, in 2018. I ran the 400 meter hurdles. I went there as an "Emerging Elite," a step below the All-American Championship Race. It was my first year running the 400-meter hurdles — ever — and I got third place among about 30 others in the race from all around the country. I go back in June to run. After that, if I place in the Top 6, I'll be considered an All-American in the 400-meter hurdles.
What is it about track that you enjoy?
It never started as a deep passion. My mom and dad ran, so I was destined to run. That's how it happened. But over time I got better and better at it, and I started really liking it. Then I started loving it.
— Pamela Dollak