In the aftermath of Hurricane Sandy, Jenn Hampton was walking past boarded up buildings on Asbury Park's boardwalk when she had an idea.
The curator wanted to paint murals on the panels and bring vibrancy to the damaged walkway. So she went to the boardwalk's redeveloper, Madison Marquette, and eventually secured $20,000 in annual funding for her "Wooden Walls" project.
012419_nws_48Blocks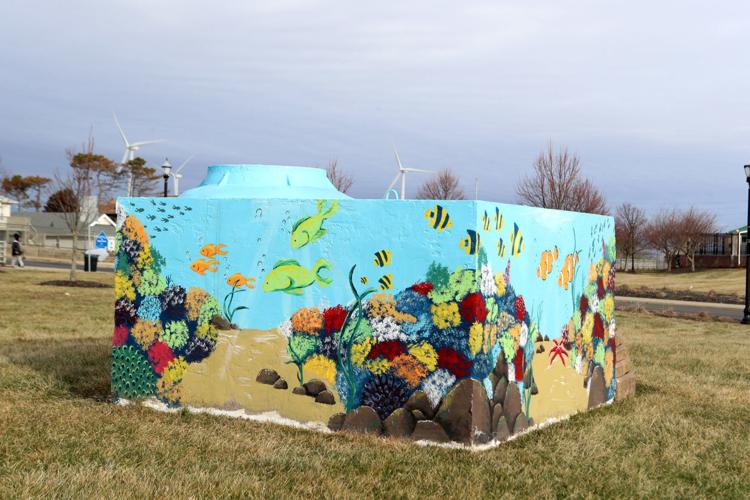 -- HIDE VERTICAL GALLERY ASSET TITLES --
012419_nws_48Blocks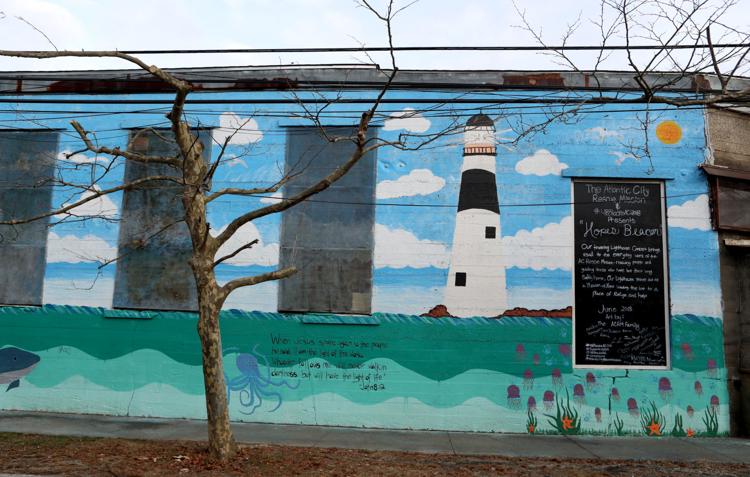 012419_nws_48Blocks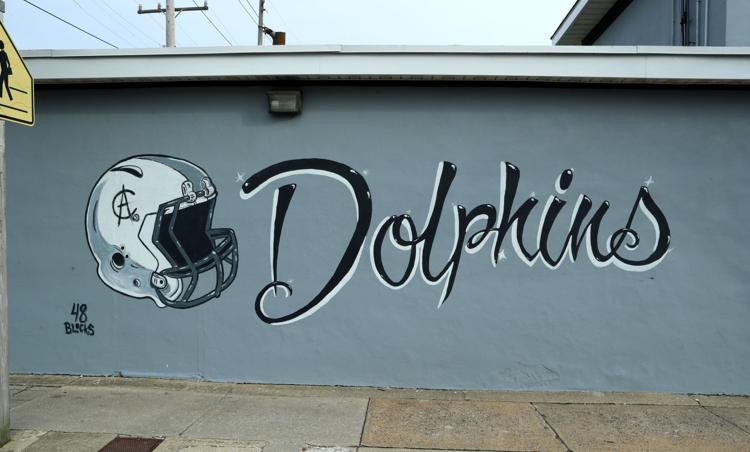 012419_nws_48Blocks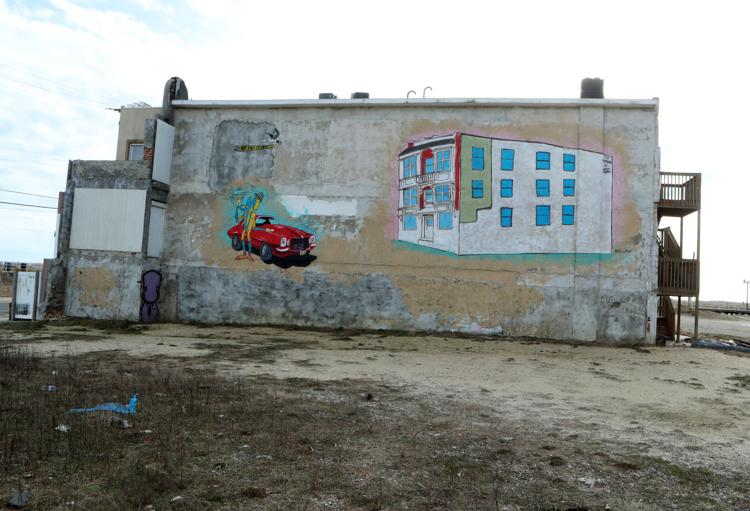 012419_nws_48Blocks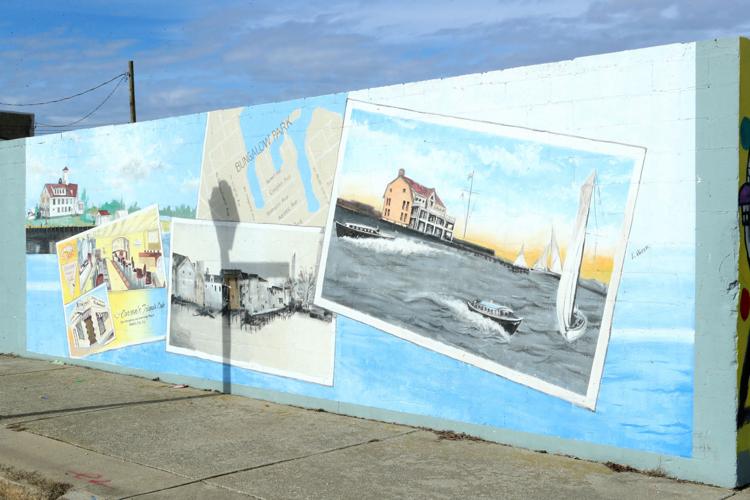 012419_nws_48Blocks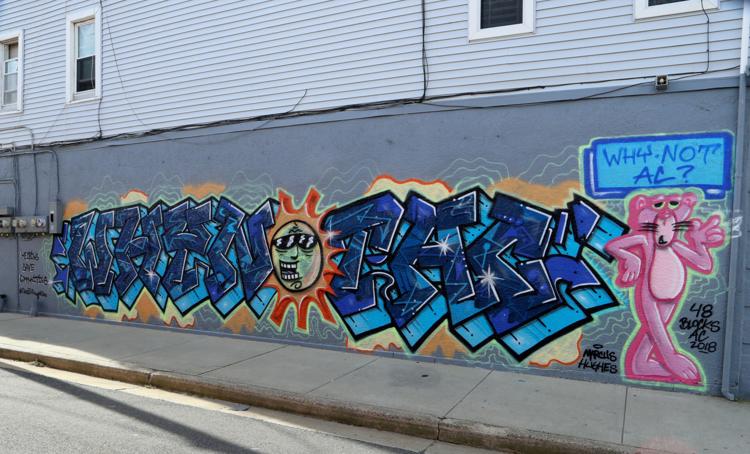 012419_nws_48Blocks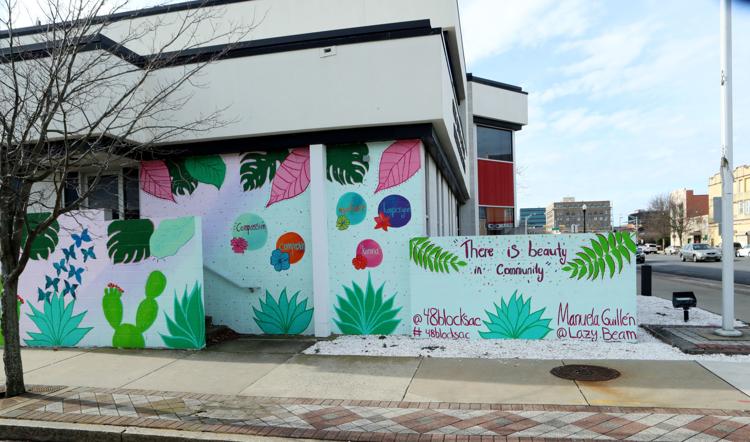 012419_nws_48Blocks
012419_nws_48Blocks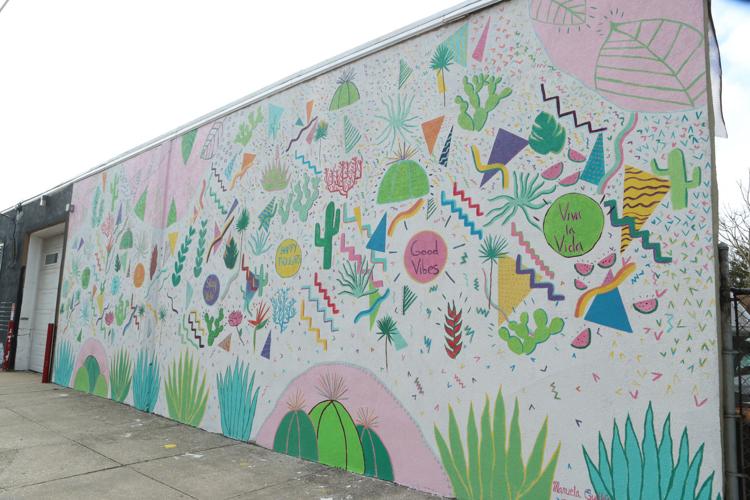 012419_nws_48Blocks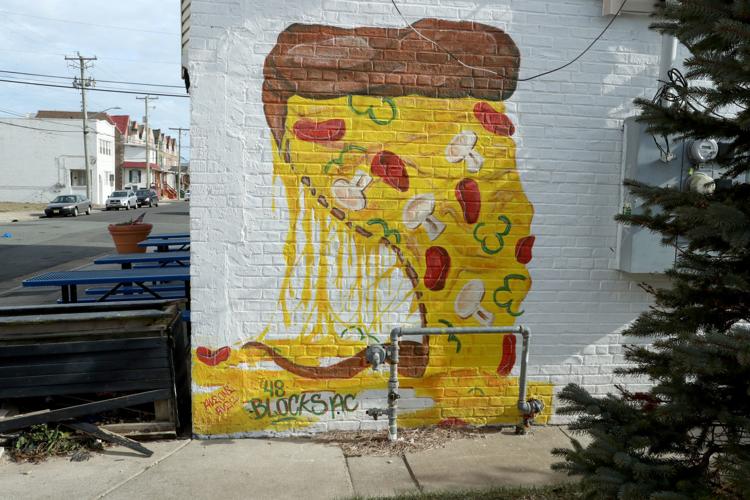 012419_nws_48Blocks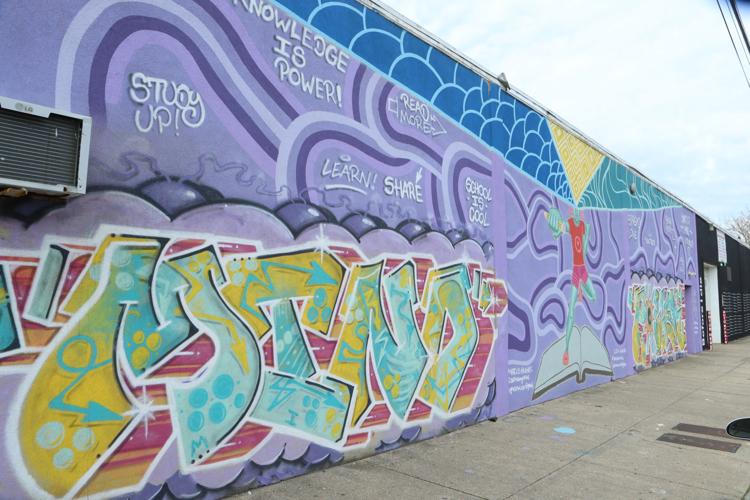 062218_nws_48blocks17
062218_nws_48blocks22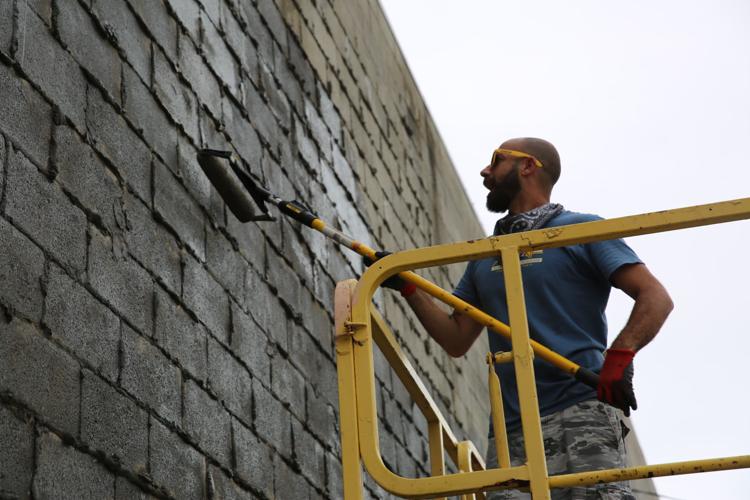 062218_nws_48blocks18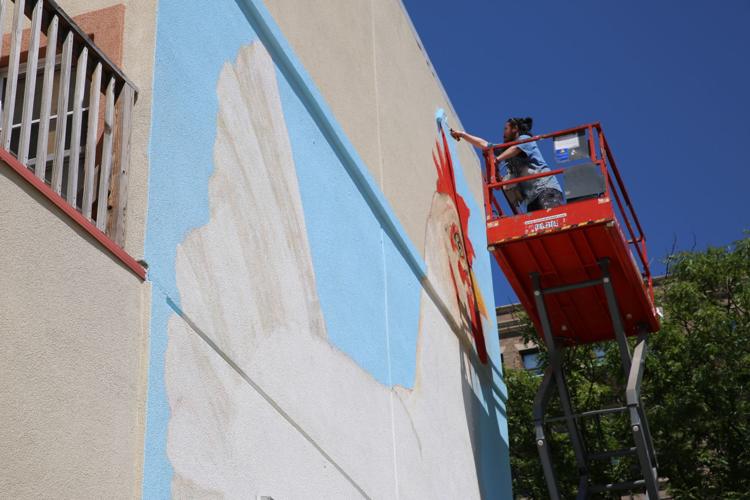 062218_nws_48blocks20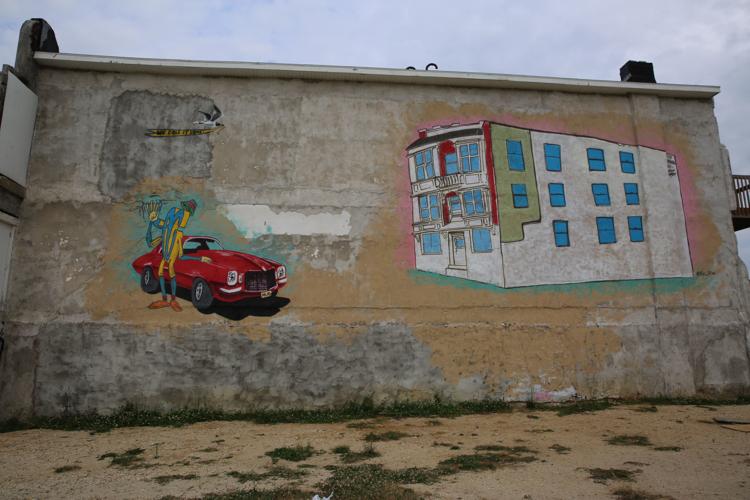 Artists of 48 Blocks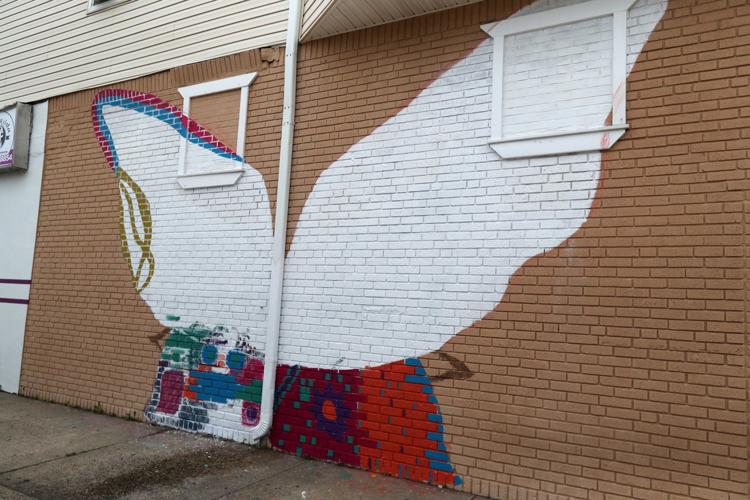 062218_nws_48blocks19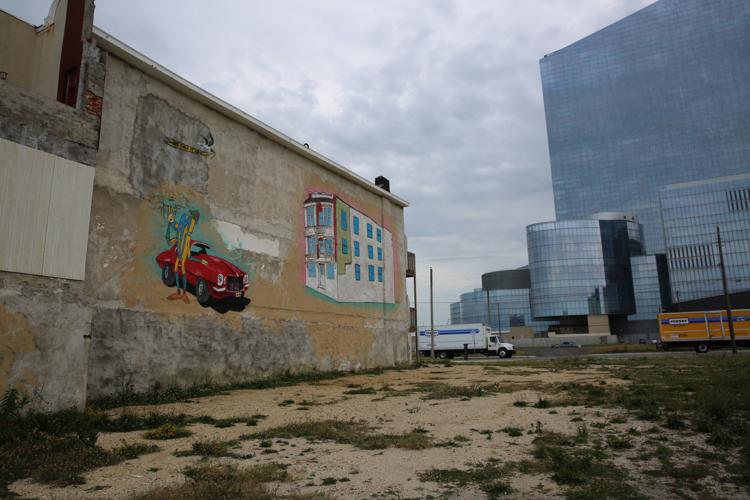 Artists of 48 Blocks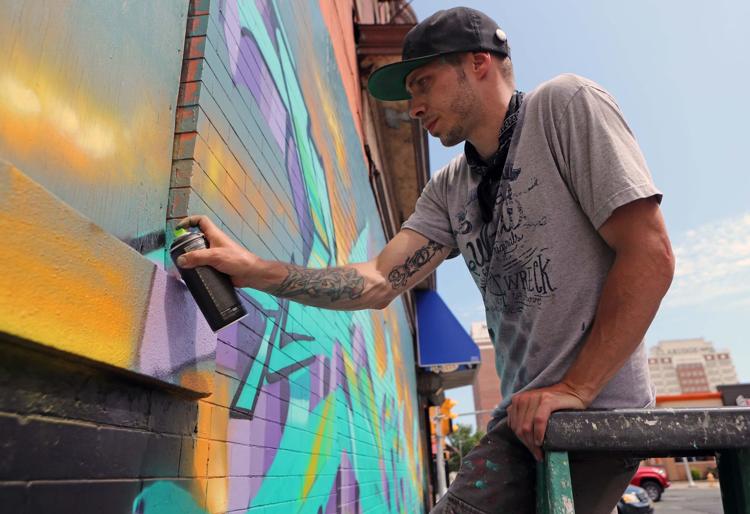 Today, visitors snap photos of artwork that lines the 4-mile span and post their discoveries on social media, giving free, positive publicity to a city that depends on public opinion to draw visitors.
A New York Times article last year proclaimed that art and grit make Asbury Park the perfect day trip.
But such an undertaking might be more difficult in Atlantic City.
'It's a hard process all around...'
A larger mix of big developers along the Boardwalk and officials who feel burned by a failed, multi-million art installation make it difficult for small nonprofits to carve out space and funding for public art in Atlantic City.
"I realize how long it took me here, and I feel like the layers of bureaucracy seem a little more challenging there," said Hampton, who has been considering moving to an old church in Atlantic City to start an artist residency.
At least one group is trying to tackle the beast: The Atlantic City Arts Foundation.
With only five volunteer staff members and $50,000 from private donations, the nonprofit has painted dozens of once-empty walls throughout Atlantic City since starting its mural program in 2017, called 48 Blocks.
Casinos, developers and Stockton University financially support the group.
It's a heavy lift though.
Each year, a handful of volunteers approach local businesses one-by-one and seek permission to paint their walls. Rather than dealing with one developer to access a large canvas, the nonprofit has conversations with dozens of separate building owners.
"Identifying owners is a multi-step process," said Joyce Hagen, executive director of the Atlantic City Arts Foundation. "Many buildings are rented, and renters are sometimes reluctant to share who the owners are. ... It's a hard process all around."
And the city and Casino Reinvestment Development Authority have not opened up their wallets to the program yet.
An unsuccessful, $3 million sculpture park built with CRDA money in 2012, called Wonder, may have made the state agency reluctant to back future artistic endeavors. The seven-acre park, designed by a New York City curator, was taken apart four years after being installed following intense criticism that the expensive project didn't draw the number of tourists promised.
Now, Hagen says the Arts Foundation is rebuilding trust between the arts community and city.
"It left a bad taste in a lot of peoples' mouths. Atlantic City likes big, flashy projects," Hagen said. "And we're not that. We're trying to build trust with the casinos, the city and developers."
Jitney stops, bus shelters, and public benches.
All belong to the CRDA or city, and can be beautified — if officials allowed it.
Last year, the state agency let the Arts Foundation paint six Boardwalk chairs to brighten up a public space. Similar agreements could be expanded across the city, said Evan Sanchez, co-founder of 48 Blocks.
"That's the next step I think," Sanchez said. "Working with larger property holders so we can get more blanket approval."
There are funding mechanisms the city can utilize as well, such as a one percent for art ordinance.
Such ordinances require one percent of the construction cost of city-funded capital improvement projects to be used for public art. Philadelphia was the first city in the U.S. to adopt the rule in 1959. The Philadelphia Redevelopment Authority did the same for private development projects.
The CRDA could take advantage of similar, existing New Jersey legislation, called the Public Buildings Arts Inclusion Act. It allows up to 1.5 percent of state-financed construction projects to be set aside for public art.
The last time it was used in Atlantic City to fund an art project was in 2004, with a commissioned interior stained-glass globe that was installed in Boardwalk Hall after a renovation.
More recently, some Atlantic City officials have discussed passing similar, city-wide version in the resort.
Mayor Frank Gilliam said in a statement he has discussed the possibility of proposing such an ordinance to help support art projects with the city's planning and development director.
Still, there could be push back from developers, said Julia Guerrero, director of the Philadelphia Redevelopment Authority's Fine Arts program. In Atlantic City, only recently on an economic upswing, the ordinance could be perceived as unfriendly to investors.
"Developers often want to know 'What does art add?' through numbers ... but art is more about feeling and identity," she said. "You have to encourage developers and get them excited about art."
Exploring the city through art
The Art Park, with its faux pirate ship and illuminated displays, promised to draw scores of visitors and turn Atlantic City into a cultural destination. Instead, it was torn down and replaced with a parking lot.
Now, the Arts Foundation hopes to market its mural project as a tourist attraction.
By the summer, the group plans to launch a self-guided walking tour of its murals, with maps and directions posted on its website. The goal: have people walking around Atlantic City's neighborhoods in search of art and stopping in shops along the way.
Studies show murals can increase someone's sense of attachment to the community and reduce delinquency in youth. In places such as Asbury Park and Philadelphia, it's also had an economic impact.
"We're just at the beginning steps of being able to accomplish these things," Hagen said. "I just want it to be yesterday, not tomorrow."