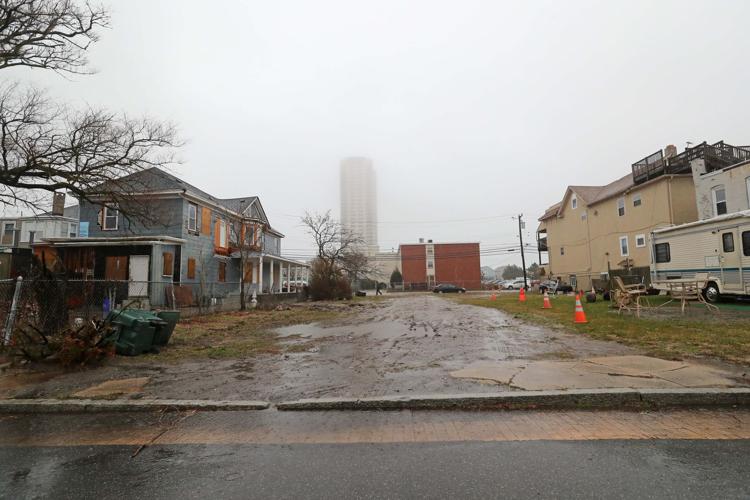 ATLANTIC CITY — When the TV news show "60 Minutes" came to town on the 20th anniversary of legalized gambling here, Atlantic City was booming — beating out Las Vegas for gaming revenue.
But the show focused on neighborhood blight.
"The casinos are surely happy. But the business district has gone belly-up," said Morley Safer in the episode called "Raking It In."
"No streets of gold, just seedy pawn shops catering to tapped-out gamblers," Safer said. "Atlantic City is a mecca for gamblers, but a disaster area if you live there."
More than 20 years after that 1996 show, which asked why the city remained plagued by poverty and urban decay in spite of casinos taking in $3.7 billion a year, the issue of blight is still dogging the city.
A combination of high taxes, dysfunctional government, entrenched poverty and large numbers of low-skilled residents has led to decades of neglected houses, empty lots and abandoned warehouses.
A supermarket had just been built in 1996, and city officials cited it as a big accomplishment that would improve life for residents.
That store closed in 2004, with owners saying theft and vandalism made it impossible to operate. The city has remained without one ever since.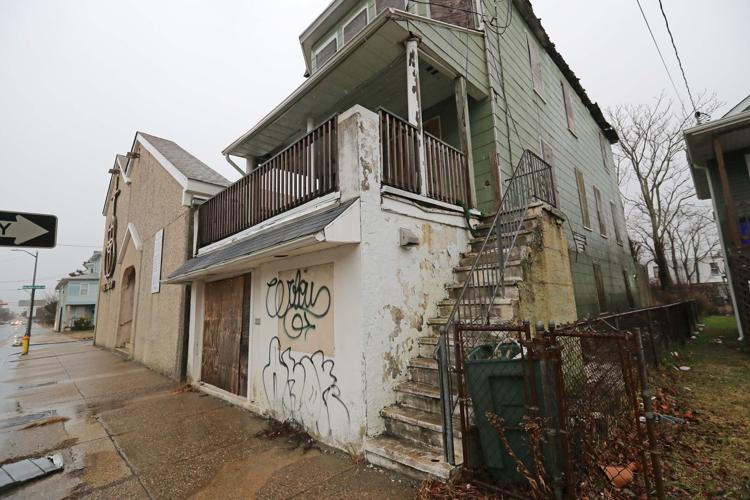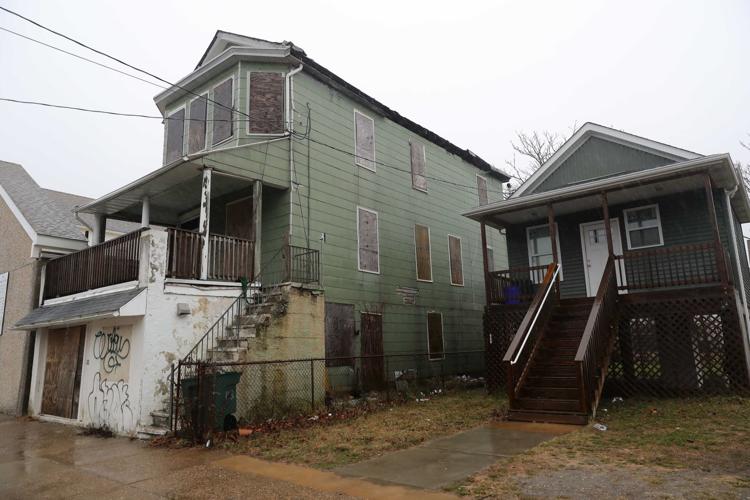 In a moment of deja vu, the Casino Reinvestment Development Authority said recently it is researching bringing another supermarket to town in the next two years.
Atlantic City first became nationally known for blight rather than beaches after the 1964 Democratic National Convention at Boardwalk Hall. Reporters from all over the nation and world told their readers the resort's hotels were old, dirty and hot; the Boardwalk full of shoddy merchandise and businesses; and the city a dingy mess.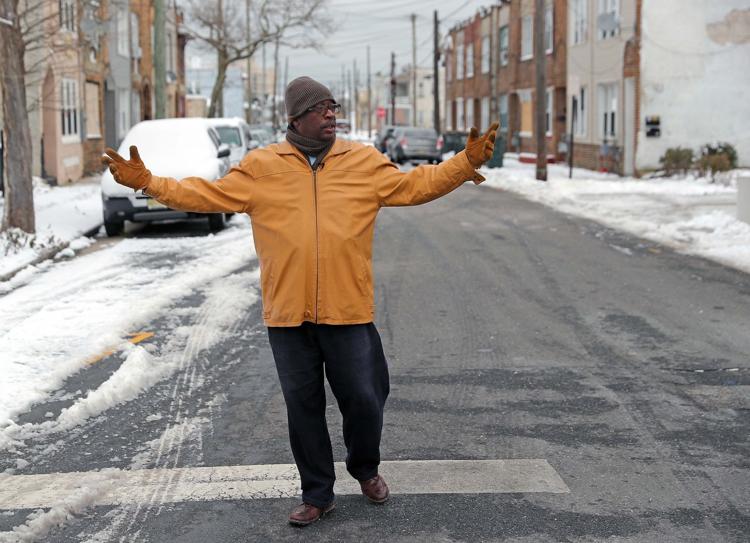 Today, much of the city has been remade with new housing stock in many neighborhoods. A shopping center, The Walk, greets visitors as they enter from the Atlantic City Expressway, rather than the public housing complex that stood there until it was demolished in 1998.
But a new type of blight now also welcomes them — the shuttered former Trump Plaza Hotel and Casino, which sits awaiting demolition.
And pockets of decrepit buildings and vacant lots still dot all areas.
Vacant homes remain in all of the city's neighborhoods, complicated by the effects of a national recession, Hurricane Sandy, the casino implosion of 2014, the city's continuing financial problems and deepening poverty.
"There needs to be more home ownership," said Joseph Greenidge, 55, vice president of Greenidge Funeral Home in the Bungalow Park section.
That's the only way people can have an investment in a city, he said, and the motivation to keep it clean and updated.
According to the U.S. Census Bureau, from 2013 to 2017 only 26 percent of homes in Atlantic City were owner-occupied, compared with 67 percent countywide and 64 percent statewide and nationwide.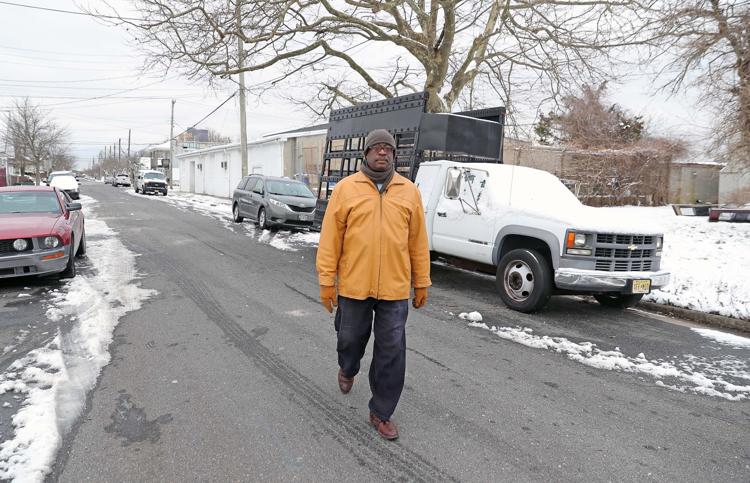 Twenty-three percent of the resort's housing is vacant, according to the Census Bureau, compared with 11 percent statewide.
Poverty has also increased dramatically in the city in the past 50 years, according to Jim Johnson's report "Atlantic City: Building a Foundation for a Shared Prosperity."
Poverty jumped from 22.5 percent in 1969 to 37.6 percent in 2016, while the state poverty rate has remained relatively stable, moving from 8.1 percent to 10.4 percent.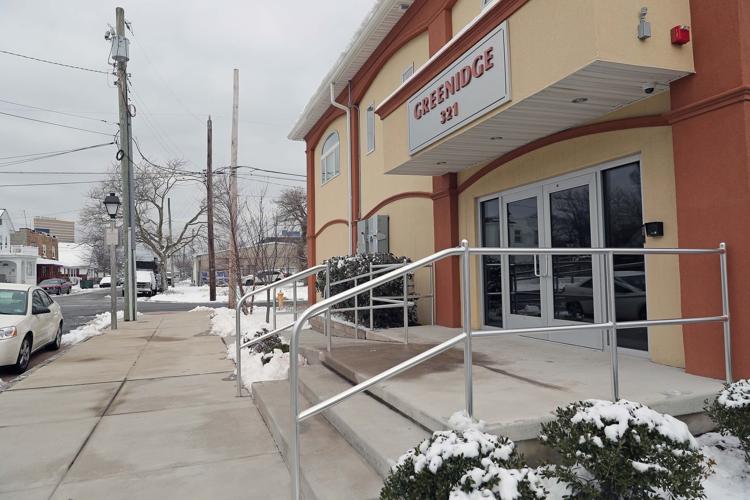 Greenidge's funeral home was started by his parents in 1971 at Absecon Boulevard, Drexel and North Delaware avenues on the edge of Bungalow Park. About a year ago, he expanded its footprint with a new administration building behind it at Delaware and Drexel avenues.
He wishes more people would invest instead of leaving for other towns.
"People have moved out of the city," he said. "Since Sandy, when you walk down most blocks of Atlantic City, a home or two has been left empty."
When his family moved into the neighborhood in 1971, the 700 block of Drexel Avenue was "a pretty block, where trees overlapped and people kept the sidewalks clean," Greenidge said. Homeowners picked up trash and swept the sidewalks.
Now, the block, made up mostly of row homes, is stark and in need of repair, and Greenidge doesn't even know who is renting most of the homes, he said.
Greenidge sees a lot of people trying to make a positive difference, including civic associations, he said. "But it's a high hill to climb, at this point."
The Venice Park Civic Association is one group trying to address blight in their neighborhood, to the south of the White Horse Pike entrance to the city on the bay.
Venice Park features waterfront properties on canals and the bay. About nine of its homes were lost to the Atlantic City-Brigantine Connector tunnel, finished in 2001, that links the expressway to the Marina District.
Homeowners fought to keep their properties in the 1990s, arguing the tunnel was disrupting one of the city's most stable neighborhoods.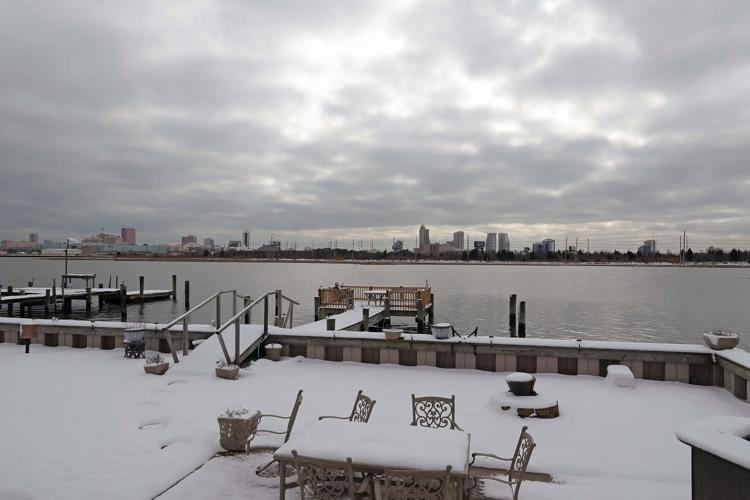 But it was a triple hit of the national recession and falling real estate values in 2008, Sandy in 2012 and the closing of four casinos in 2014 that stressed the city to the breaking point.
The aftermath of Sandy is still evident.
"We had 5 feet of water during Hurricane Sandy," said Fred Granese, a retired Atlantic City firefighter who lives in Venice Park and is vice president of the Venice Park Homeowners Association. "Charlatans rolled the older folks — took their money and ran — didn't do the work (after Sandy)."
So a lot of people just walked away from their houses, he said.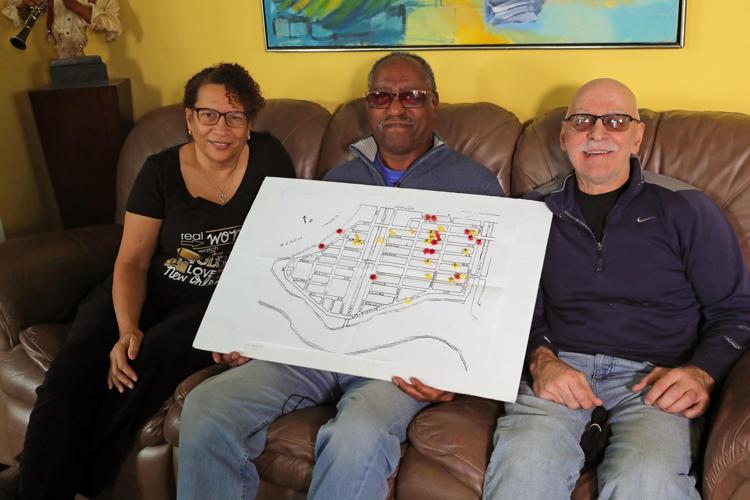 Now, the association has mapped out those vacant properties, trying to determine which ones are salvageable and which need demolition, said Michael F. Johnson, the Housing Redevelopment Committee coordinator for the association.
"It has to be done by the city and state in partnership," said Johnson, who retired from Atlantic City Electric and has lived in Venice Park since 1973, of the actual demolition and rehabilitation and its financing. It is outside the reach of a homeowners association, he said, but the group is more than willing to help gather information.
The homeowners want the city and state to develop a plan to deal with vacant property citywide, not just in their neighborhood, and to finance needed demolition.
They also say they need regulations on short-term housing rentals, like Airbnb; the development of bike paths and other ways of connecting their neighborhood to the Boardwalk and other parts of the city; and relief from high property taxes that discourage people from moving to the city.
Greenidge also wants to see more business development in the city, so residents will get the advantages of an urban area. Right now, he doesn't even consider the city a real urban area, he said, since it lacks basic services and businesses like supermarkets.
Before moving to Drexel Avenue, Greenidge's family lived on Arctic Avenue, in a block that included about 10 businesses, he said.
"Now you'd be hard pressed to find 10 businesses in 10 blocks," Greenidge said of his old neighborhood.