Funny gal Sarah Silverman has made quite a name for herself in the world of comedy. The former "Saturday Night Live" writer has written books (like the memoir "The Bedwetter") and has starred in television shows ("The Sarah Silverman Program," "Masters of Sex," "I Love You, America with Sarah Silverman," among others), as well as movies (most recently voiceover for "Ralph Breaks the Internet").
Presently she is touring with three other comedians in a show aptly titled "Sarah Silverman and Friends." The "Friends" section is made up by fellow funny folk Dave Juskow as host, Beth Stelling and Marina Franklin. The gang makes a stop at Borgata Hotel Casino & Spa 7 p.m. Saturday, July 20.
I had the chance to speak with Silverman in advance of her A.C. show to talk about politics, drugs, Twitter and rescue dogs.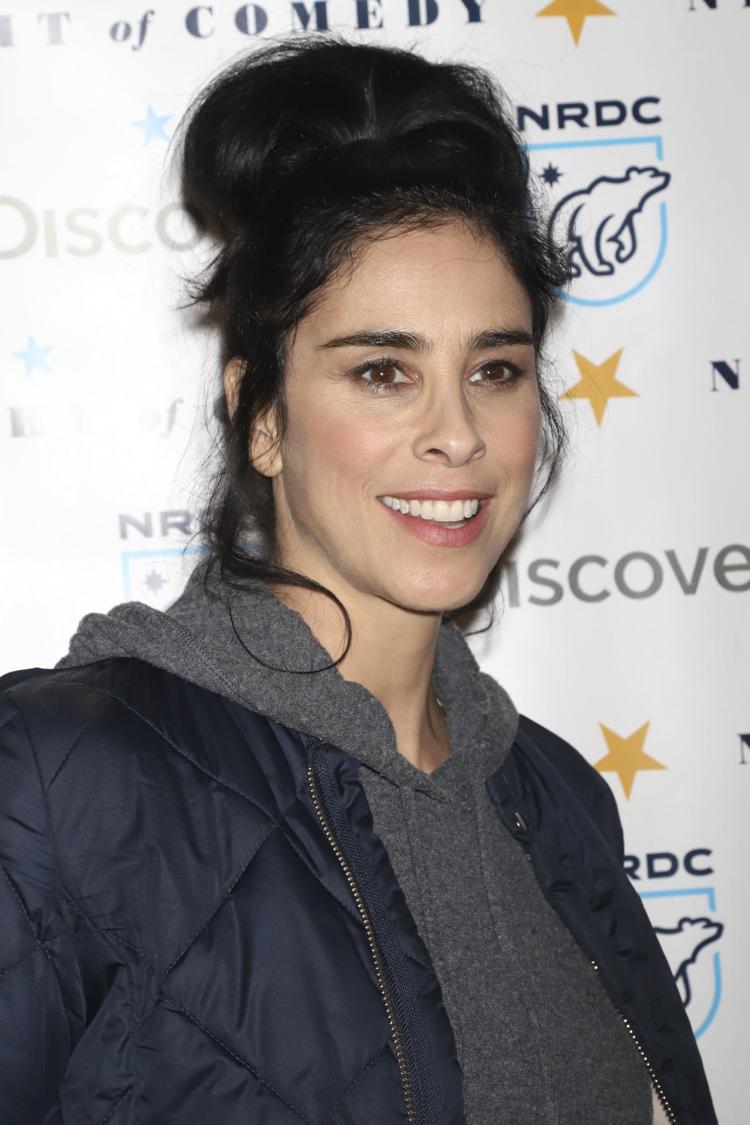 Pamela Dollak: Let's start off with the upcoming Atlantic City Borgata show, "Sarah Silverman and Friends." Who are your friends, how do you know them and why did you select them to tour with you?
Sarah Silverman: Yeeeaaahhhh! One is Dave Juskow — I've known him forever … Oh wow. I just remembered this … I tripped on mushrooms with him in Atlantic City. Dave Attell, Dave Juskow and me. We tripped on mushrooms all night long at the (Trump) Taj Mahal. We wound up putting one nickel in the nickel slot and — this only happens when you're on mushrooms — we made it rain! Five hundred nickels came out! It was really fun.
And then Beth Stelling and Marina Franklin, they're two of my faves. And then me doing the new stuff — I don't do old stuff. For me, besides the fact I get to travel with friends, I'm working on new material. I mean, I'm not gonna charge people to (just) see my new 30 minutes. It's a win-win for me, it's one of the few times you don't have to be lonely on the road. And it helps me figure out my new s--t.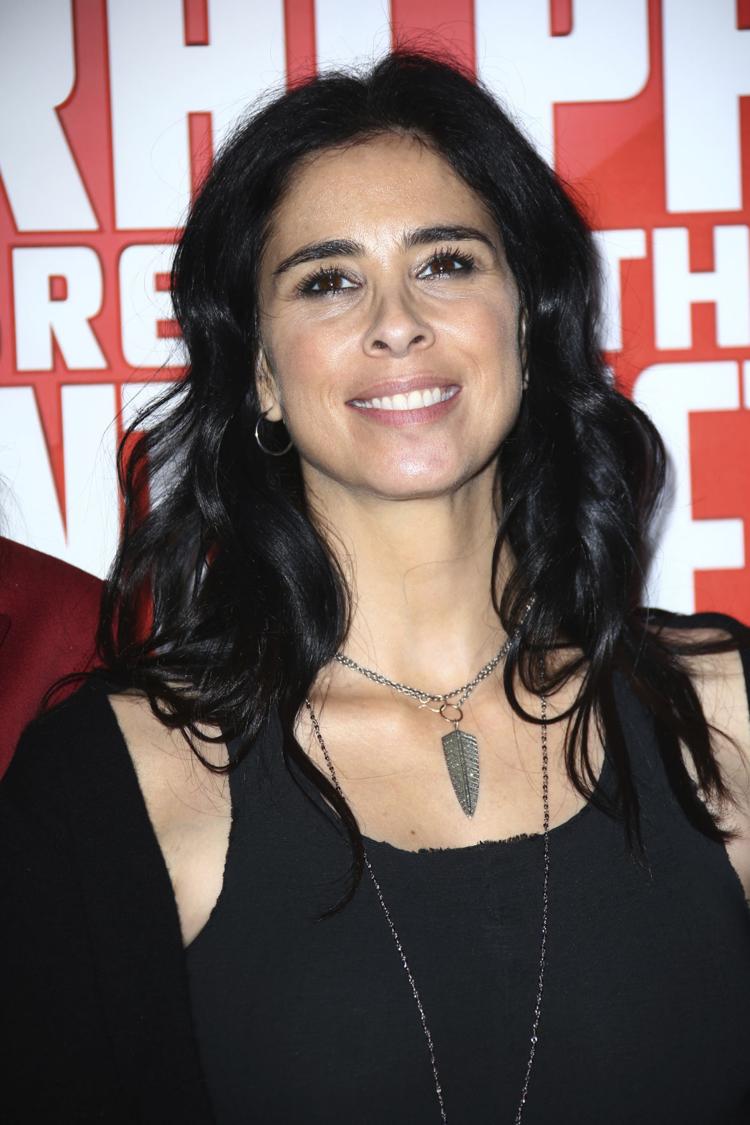 PD: Why do you want to make people laugh?
SS: Oh boy. That's a big one. You know, I would say 100% of comedians become funny — besides being funny in their bones, that they're born that way ... I always compare to being gay — it's how you're born. But it's also a survival skill. If you round up 100% of comedians, being funny is how they survived childhood. You either maintain that or you get help and still enjoy making people laugh … you still enjoy bringing happiness to people. To me, that's the ultimate goal to work toward.
PD: Do you ever get heckled? And why do you think people think that's appropriate at a comedy club? I mean, I'd never go to the ballet and heckle one of the dancers.
SS: Yeeeaahh, I've gotten heckled! I would attribute it to a few things: 1) people feel connected to comedians — not in any formal way. I mean, if they spot me it's not like it's, "OMG! It's Nicole Kidman!!" It's just, "hey, Sarah." They feel like they know me from camp.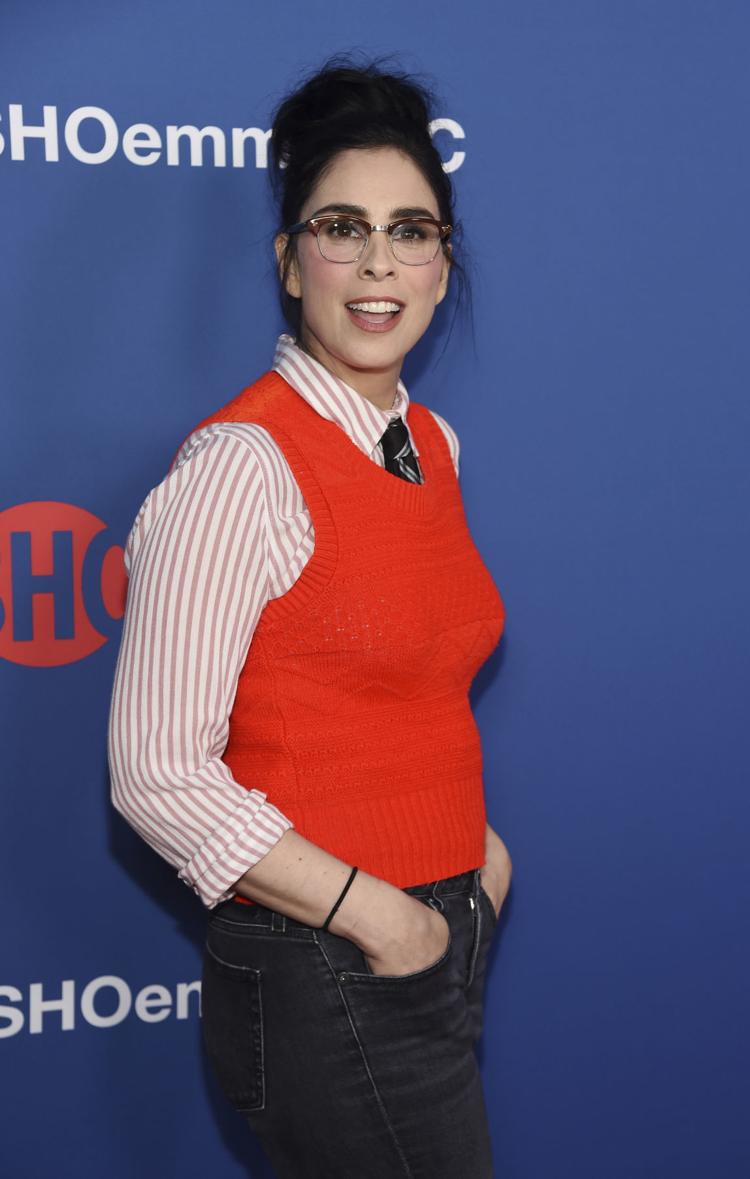 To me, the subtext of every heckle is the same. It's: "I exist." It's, to me, heartbreaking. Also, a big component is that they're drinking. I don't drink. I smoke weed, but I don't heckle on weed. It's not like their inhibitions that go away, it's that their biggest fears are exacerbated. It's like watching an existential crisis happen.
PD: What's it like being a woman in comedy? Are there things that male comedians can get away with that women comics can't?
SS: I'm sure there are still differences. It's changed so much for the better since I started … I don't feel it much anymore. That said, I'm famous now, so there may be elements that I'm not awake to. That could be an important question to up-and-coming comics. I'm in a different position in comedy now. But coming up, it was very different. They had to put a woman on the show. They had to put one woman on. Lots of big clubs had policies that they would not headline a woman. That time has passed.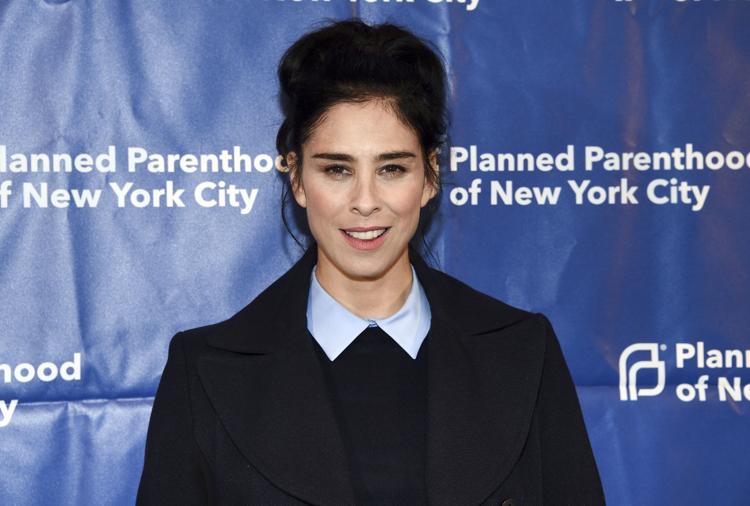 PD: Tell me a little bit about (6-year-old rescue dog) Mary.
SS: She is delicious. She's still sleeping.
PD: This is your second rescue dog. Was is it important to you to rescue a dog?
SS: Are people still buying dogs? It's not my biggest issue but ... I don't know why you wouldn't go to the pound and get a dog. What makes a "breed dog" … they're not even healthier. These breed dogs with their cute, schmushed faces that can't even f--king breathe and don't live long. It's just very odd.
There's so much about the world that's not normal to me. Two friends just had babies and it is so exciting to me, but … I just don't see how you're not going to adopt. There's 14 million children in our country that are up for adoption. But who am I to say? I don't have any kids, so f--k me.
PD: I follow you on Twitter and … let's just say I love you for what you are brave enough to say, most of which is about our current political situation. Do you ever fear that you'll lose your audience for being so outspoken?
SS: Even the trolls are brave in the comfort of their own home. I'm sure I've lost lots of people who were fans, but I've gained others who are new fans. I've learned fairly early on that comedy dies in the second guessing of your audience. The only way it works for me … is to have my comedy reflect who I am now. I'm always changing and learning new things. You can't un-ring that bell. You have to be changed by it.
I'm still a little political in my comedy — any form of art is political just in virtue of existing in this time.
We're living in a time where people are living in extremes — conscious and unconscious — and the unconscious are in power.
PD: Are politics in your future?
SS: No … I mean, I'm involved because I don't know how not to be. I think everyone is, whether they like it or not. When there's a war on truth and facts … that should interest comedians. Not "should." It does, inherently. I'm not interested in an agenda, I just want to know what is true no matter how inconvenient.
I know that taking children from their parents at the border is a crisis. I don't know how you stop speaking up about that. I think … I feel like I could throw a car. I get such a parental rage. I'm not a parent, but I'm a human.
Geez … how did I get on this? So serious! I swear the show will be funny!
More Broadway on the Boardwalk
Another round of Broadway on the boardwalk came to Kennedy Plaza Monday, July 8. Talent from "Jersey Boys" and "Rock of Ages" performed. Photos by Tom Briglia/PhotoGraphics