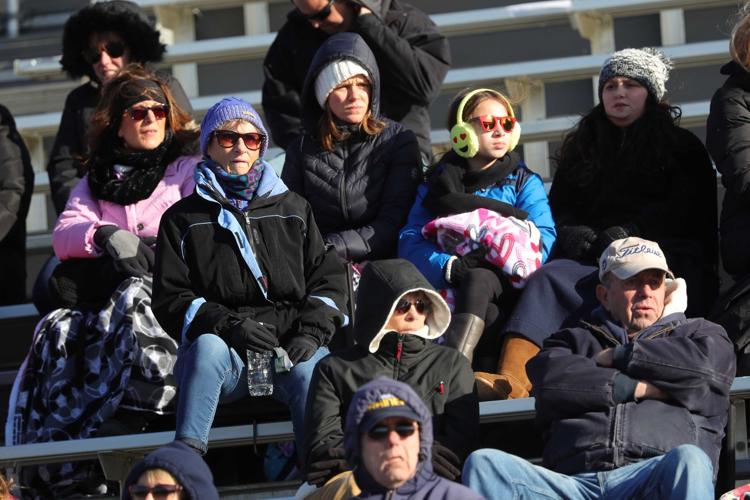 November has felt like December and winter. As of Wednesday, here's how November temperatures have shaken out at Atlantic City International Airport:
More than 3 degrees below average - 12 days
More than 3 degrees above average - 2 days
+/- 3 degree of average - 5 days
That's a big yikes if you don't like winter. A.C. Airport is tied for the 4th coldest November on record, year to date (records go back to 1943). Millville takes the silver medal for the coldest to date. Records there go back to 1947. 
Will anywhere get the top spot? Likely not. Seasonable to even above average weather will be around until at least next Wednesday. Even if we went cold for Thanksgiving, and until the rest of the month, that wouldn't be enough to climb up to the top spot. 
Get your local South Jersey video forecast, right from our studio, or wherever I may be traveling around that day, 3 times a day.
Answers to last week's Meteorological Mastermind Trivia (in bold)
When (date) was the earliest snowfall on record at Atlantic City International Airport? November 5
We're in a El Nino, La Nina or Neutral state this fall and likely into the winter.
What area averages more snowfall: Upper Deerfield or Atlantic City International Airport?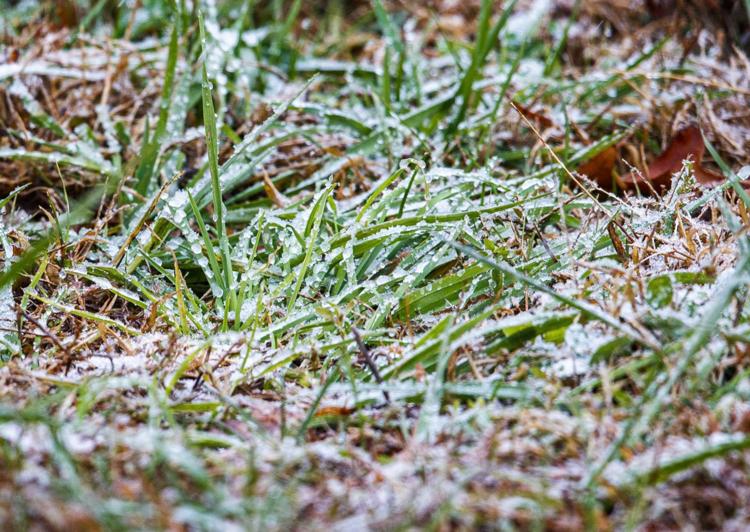 So, how'd you do? 
Nothing right: Weather wimp.
1 right: Weather wannabe.
2 right: Weather weenie.
3 right: Weather wizard
Coastal flooding grips South Jersey Sunday, Monday, but it could have been worse
Coastal flooding returned back to the equation Sunday and Monday. Route 40 was closed in West Atlantic City Monday. On Sunday, Route 9 was closed in both directions at the White Horse Pike Sunday morning. Further west on White Horse Pike was another closure in Galloway in the westbound lanes. Mays Landing and Rio Grande also saw closures and that wasn't all of it. 
Minor flood stage took a hold of the region. In minor flood stage, the first block or two of bayside roads likely sees water. Some roads may be closed and water rushes up to the dunes on the ocean side. However, no water inundations in buildings occur. 
If you see flooded water when you are driving or riding, turn around. Not only could it get into your engine, but it's salt water, which does corrode your car. Nobody wants an extra bill to pay, especially when Black Friday's coming.
Are you a Black Friday shopper? My sister does it, and one cousin, but that's about it. I'll go, I went last year to get my parents a printer, which still hasn't been installed yet. However, I'm not Sharping it into my calendar. Besides, who has people's holiday lists by then?!
Two factors saved us from moderate stage coastal flooding, though.
The first were the winds. Winds were in the flooding favorable northeast direction Saturday into the first high tide Sunday. However, they then turned to the north and even the north-northwest for the afternoon and stayed that way into Monday's midday high tide, before turning completely offshore.
Secondly, the quarter moon was Tuesday, which brings astronomically lower tides. 
Are you a Meteorological Mastermind?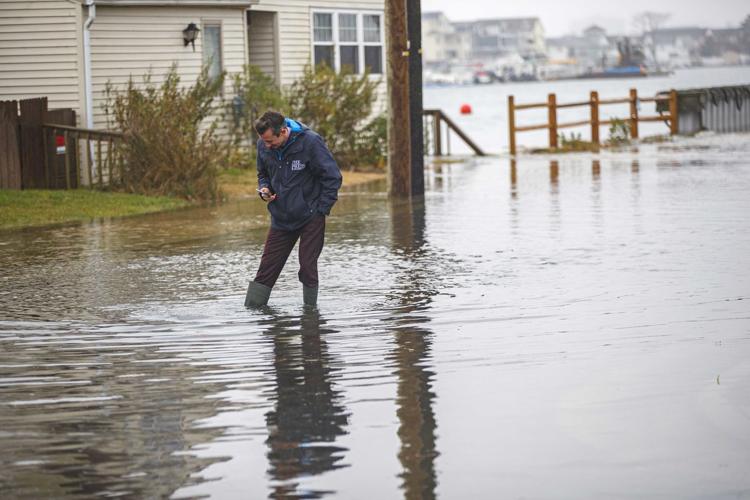 There are ___ main factors that impact coastal flooding. 
During the full moon, the moon is on the opposite/same side of the Earth as the sun?
In South Jersey, onshore winds that originate as far east as Long Island / Cape Cod / Nova Scotia produce coastal flooding
If you're the kinda person who likes to peek, try this link for some help.
Coming up...
Learn how our area is keeping our streets clean of snow while staying environmentally green. I spoke with Atlantic County Department of Public Works, Avalon Department of Public Works, salt suppliers and more. Catch the video at Avalon DPW and the article Sunday. 
Front Fact
The Alpha Monocerotid Meteor Shower will peak Thursday night. Between 75 to 100 meteors will be possible to see at night. We have the forecast.
Be a part of South Jersey weather!
I'm on Facebook, Twitter and Instagram. Help me get to 3,000 Facebook likes! The inbox is open 24/7.