You may not know it, but if your air conditioner was made before 2005 it could be costing you thousands of dollars to refill refrigerant!
That's because air conditioners manufactured before 2005 contain a refrigerant called 'R22' (or more commonly known by its brand name, 'Freon.')
Used as a propellant, R22 is quickly being phased out in developed countries because it depletes the ozone layer. By 2020, the Environmental Protection Agency expects to see R22 completely eliminated in favor of the more environmentally friendly refrigerant Puron (R410A.)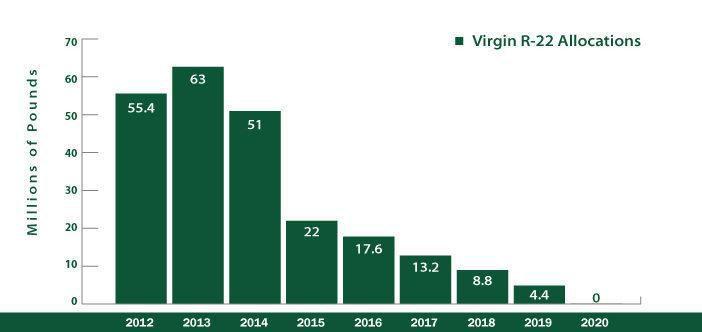 What does that mean for you?
You don't need a degree in economics to see the writing on the wall: the cost of running your HVAC system with a banned gas will increase. Good news for the environment, bad news for you!
Several years ago, a pound of R22 refrigerant cost $11 per pound. Today, that cost is ten times that amount. For systems that carry over 6 pounds of refrigerant, that is a very costly! You do the math!
"It's simply too expensive to run these machines right now," Ben Laury, a local HVAC contractor, said. "If the system is past 10 years old, it's probably not worth fixing at today's prices for the refrigerant alone. Now is the best time to make changes."
Laury owns Ben's ProServ, a full-service company that offers HVAC, electrical and plumbing services. 
You might be asking yourself right now: Why don't I run my air conditioner as long as I can and hope it doesn't break down in the summer?
As expected, the experts threw cold water on that gamble.
"With all of the incentives available in New Jersey today, there's no need to risk running older AC units and using banned propellants," Stan Orzechowski, Vice President of Ben's ProServ, said. "Our Energy Star specialists can give your home a performance assessment that instantly spots your energy losses, mechanical issues and savings potential." 
Through the Home Performance with Energy Star program, homeowners in New Jersey looking to make energy-efficient improvements can save big. Residents may qualify for 0% interest financing up to $10,000 for seven years or 4.99% financing up to $15,000 for 10 years plus rebates up to $4,000.
 Now is the time to replace your air conditioner with a more energy-efficient model that doesn't destroy the atmosphere or your bank account!