PHILADELPHIA -  Bruce Willis met the Phillies on Wednesday.
The movie actor famed for his role in the "Die Hard" series donned a Phillies No. 19 jersey and took batting practice at Citizens Bank Park. The left-handed Willis borrowed a bat from Phillies outfielder Nick Williams.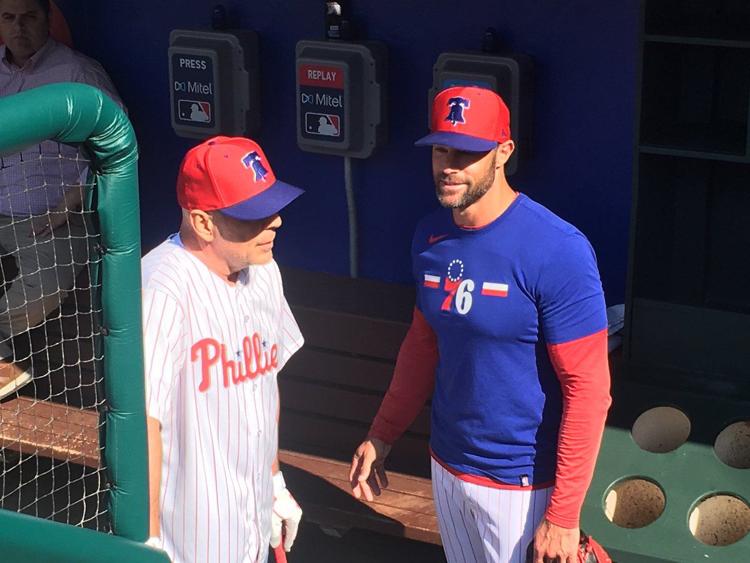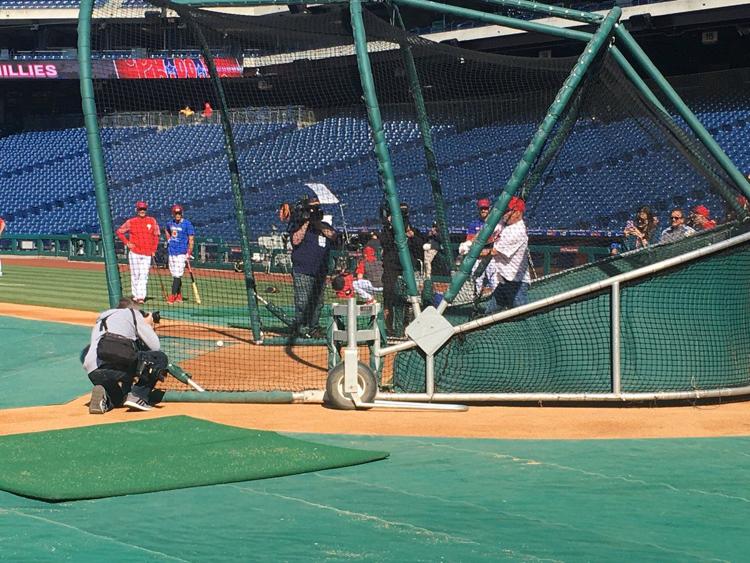 Willis also chatted with Phillies manager Gabe Kapler in the Phillies dugout. Willis also threw out first pitch before Philadelphia played the Milwaukee Brewers at 7:05 pm. Willis one-hopped a pitch to Phillies starting pitcher Aaron Nola, who was crouched behind home plate.
Willis, 64, grew up in Penns Grove.