EGG HARBOR CITY — Malachi Melton chose his own path Tuesday afternoon.
The Cedar Creek High School football standout announced he will attend Purdue University on an NCAA Division I football scholarship.
Melton, who will be a senior this fall, is a speedy wide receiver and defensive back and one of South Jersey's most dynamic playmakers. The Mays Landing resident made an official visit to Purdue in West Lafayette, Indiana, last month.
"Ever since I stepped on the campus, I felt at home," Melton said. "They welcomed me with wide arms. The facilities are top of the line. The coaching staff has a lot of great experience. I just fell in love with it."
Melton announced his decision with his family by his side at Cedar Creek. He chose Purdue over Rutgers and Temple.
Melton has family connections to Rutgers. His older brother Bo will be a junior wide receiver at Rutgers this fall. Melton's parents, Gary and Vicky, were both scholarship athletes at Rutgers in the late 1980s and early 1990s. Garry played football, while Vicky was a basketball standout.
Malachi admitted he stayed up to 2 or 3 a.m. some nights thinking about whether he should go to Rutgers.
"I had some sleepless nights," Melton said. "I feel as if I made the right decision. It's great what Rutgers is doing. I wish them the best. But I felt like Purdue was the right thing for me."
Gary Melton said he was fine with Malachi's decision to attend Purdue.
"I think there was a piece where he wanted to set his own path," Gary said. "I let him do his thing. We have a certain standard and the standard for us is Rutgers. If the (college) meets the standard, we're cool with it. Purdue did an excellent job. It felt like home."
Purdue coach Jeff Brohm took over the program in 2017. The Boilermakers finished 6-7 last season. The 6-foot, 170-pound Melton expects to play cornerback for the Boilermakers. He will major in criminal justice.
Many high school seniors announce their college decisions via video on social media. Melton chose the old-fashioned way. He held a news conference with three hats on a table in front of them. He grabbed the Purdue hat and then took off his dress shirt to reveal a black-and-gold Purdue T-shirt underneath.
"Everyone was doing a video," Melton said. "The videos are cool, but I felt like this was the easier route, coming out here picking the hat and being a little flashy and ripping off the shirt."
Tuesday was another day of celebration for the Melton family. In addition to Bo and Malachi, Gary and Vicky's oldest son, Gary Jr., also received a Division I scholarship to play football at Delaware State University from 2013-2016.
"It's surreal," Gary Sr. said of having all three of his sons earn D-I scholarships. "To see it come to fruition, it's a higher power at work."
Bo is a 2017 Cedar Creek graduate, while Gary Jr. graduated in 2013. The brothers gave Malachi advice throughout the recruiting process.
"I don't know what I'd be without them," Malachi said. "Even with them, I was still stressed out."
Purdue and Rutgers are in different Big Ten divisions. But the schools are scheduled to play Oct. 10, 2020, at Purdue. Bo would be a senior and Malachi a freshman.
There's a chance Malachi would have to cover Bo.
"That," Malachi said, "would be fun."
Solomon DeShields, Millville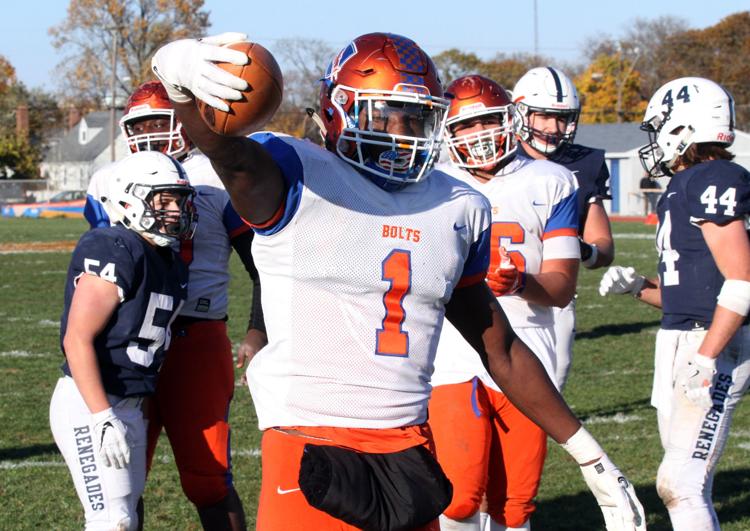 Solomon DeShields
Millville
Sr. WR/DB 6-0 205
Committed: Pittsburgh
Isaiah Raikes, St. Augustine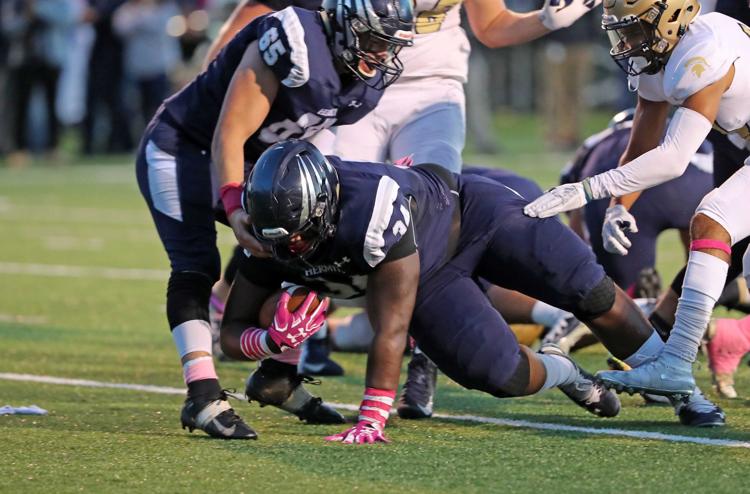 Sr. DL/OL 6-1 270
Committed: Texas A&M 
Malachi Melton, Cedar Creek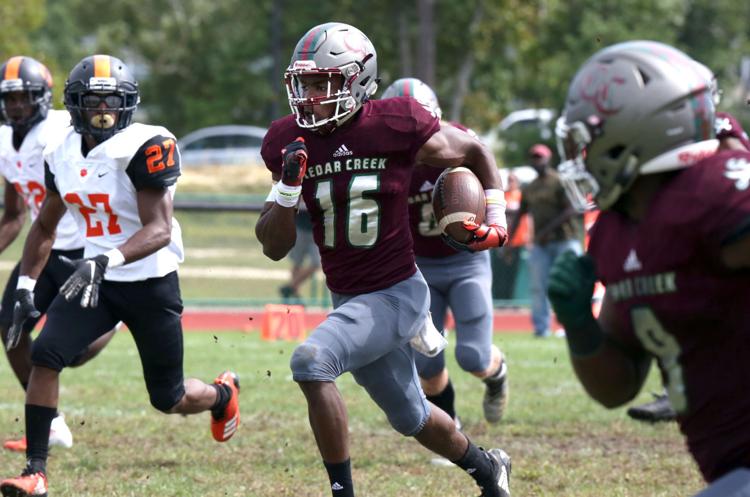 Sr. WR 5-11 150
Committed: Purdue. 
Jada Byers, St. Joseph
Jr. RB/DB 5-7 155
Offers: UMass, Scared Heart. 
Shamore Collins, Millville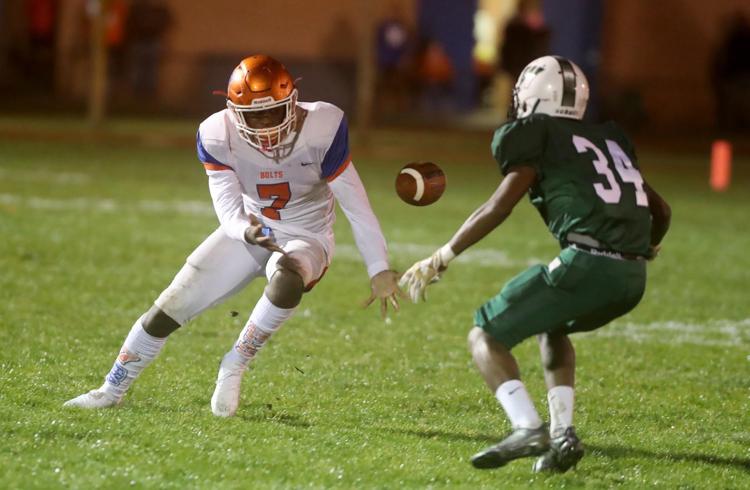 Sr. DE/OLB 
Committed: Scared Heart 
Bryce Elmer, St. Augustine
SR. LS/DE 
Offers: Kent State 
Denis Jaquez, St. Augustine
So. DE/TE
Offers: Temple 
Nasir Hill, St. Augustine Prep
So. QB/FS
Offers: Temple 
Jacob Ketschek, St. Augustine
Jr. OL 6-3 318
Offers: Temple, Kent State, UMass and Rutgers 
Isaiah Gerena, Holy Spirit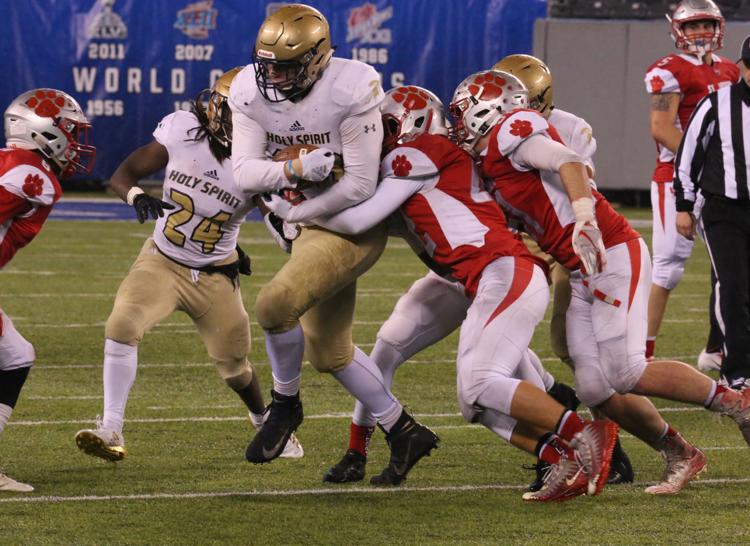 SR. TE 6-4 244
Offer: Delaware State; Howard University
Keshon Griffin, St. Joseph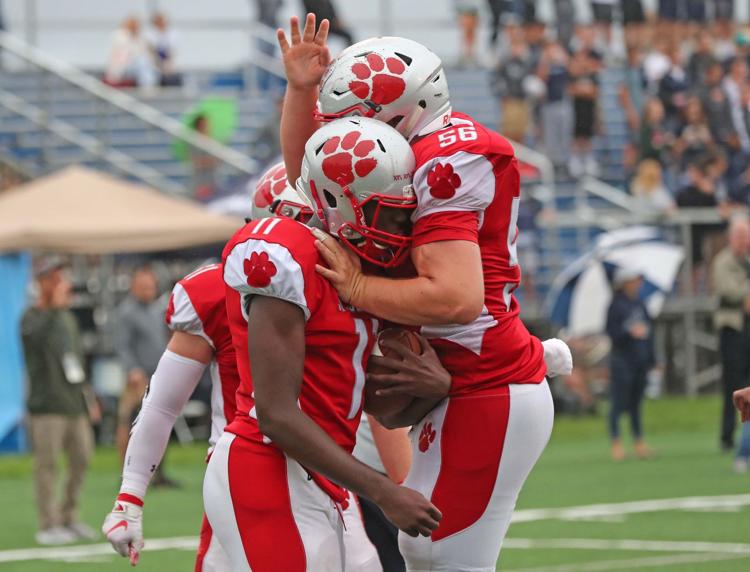 Jr. DE/TE  6-6 220
Offer: Baylor University; Rutgers; Virginia Tech; Central Michigan; Virginia; Massachusetts; Pittsburgh; West Virginia; Miami.
Ernest Howard, Pleasantville
Sr. LB  6-0 205
Offer: Howard University and Moorehead State
Ethan Hunt, St. Joseph
Jr. DL 6-1 250
Offer: Baylor, William and Mary
Brayden Pohlman, Mainland
Jr. DE/TE 6-2 240
Offer: Monmouth
Tyreem Powell, Vineland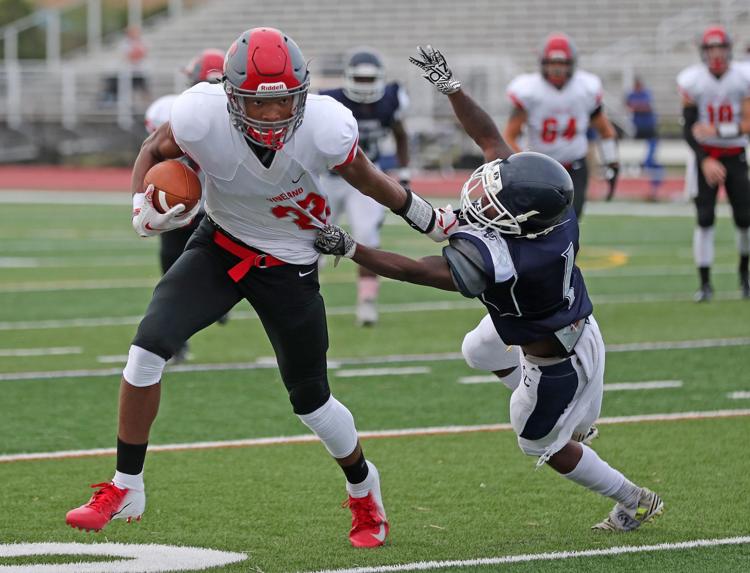 Sr. WR/DB 6-4 185
Committed: Virginia Tech
Angelo Vokolos, St. Joseph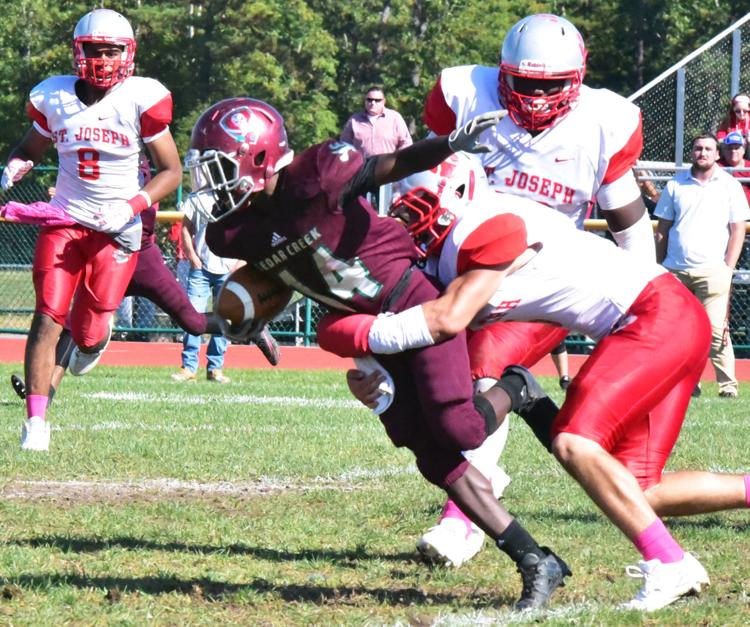 JR. LB/RB 6-0 220
Offer: Massachusetts