Every cutdown day is a gamble. Players are released. Deals are done ... and they're not. Two deals that the Eagles didn't do hold special intrigue.
They didn't re-sign LeSean McCoy, their all-time leading rusher, after the Bills cut him Saturday. Instead, Andy Reid signed McCoy in Kansas City.
The Eagles also didn't trade for defensive end Jadeveon Clowney. They instead kept six other defensive ends who combined for fewer sacks last season (8 1/2) than Clowney had by himself (nine). The Houston Texans traded Clowney to Seattle for two sacks of magic beans and paid him almost half of his salary to leave.
McCoy and Clowney will make a combined $12 million from their new teams. The Eagles have almost $20 million available in salary cap space. It's simple math.
These unmade deals will haunt general manager Howie Roseman.
"We have to bet on our young players. We have to bet on our scouting," he explained Saturday night. "We have to bet on our coaching, and we are going to take that bet at that position."
He was speaking specifically about his defensive ends, but he could have been referring to his running backs. The situation is the same.
McCoy will be a role player in a stacked Chiefs offense playing for the coach who drafted him. If he finishes with 1,000 all-purpose yards and, say, eight touchdowns, and Roseman's backs finish 28th in the league (again), the Shady lovers will howl.
Roseman echoed his sentiment to Angelo Cataldi on WIP's morning show on Tuesday.
"It's not like we sit there and we see a pass-rushing defensive end available and we don't pick up the phone and figure out what it's going to cost," Roseman said. "Same thing at the running back position. I think it's hard, it goes to this saying that we're talking about. We're not just trying to collect talent, we're trying to build a team.
"With that, you can't always have everything exactly that you want, especially because we want to have a team that's competing for championships this year for sure, but also moving forward. ... At some point, you have to let young players develop and play."
Clowney will be a part of Pete Carroll's defensive scheme, and he'll roam all over the line, stuffing runs and pounding passers opposite Ezekiel Ansah. If Clowney racks up double-digit sacks for the first time in his career, and if Roseman's ends combine for less than 10 (again), pity poor Howie.
What if McCoy and the Chiefs face Clowney and the Seahawks in Super Bowl LIV? In Philly, that story writes itself.
The Birds will start Derek Barnett, a first-round pick in 2017 who missed 10 games last season and all of the 2019 preseason with a shoulder injury. In that same 2017 draft, the Carolina Panthers took Daeshon Hall in the third round but then cut him in 2018, after which he landed on the practice squads of the San Francisco 49ers and the Texans before the Birds signed him in December. Hall will see backup time with Josh Sweat, a fourth-round pick of the Eagles last season, and fourth-round rookie Shareef Miller.
Don't forget: 31-year-old starter Brandon Graham collected just four sacks last season, and 31-year-old end/tackle Vinny Curry had 21/2 for Tampa. Roseman drafted them both and adores them like sons. He's paying them $15.75 million in salary and bonuses this season. Clowney will cost the Seahawks just under $9 million.
That's who Roseman is betting on at defensive end.
His young horses at running back: fourth-year grinder Jordan Howard, whose overall production has diminished each of his first three seasons; second-round rookie Miles Sanders; and third-year utility back Corey Clement, who is coming off an injury. There also is 36-year-old Darren Sproles, who, in the last two seasons, has played in nine of a possible 32 regular-season games.
Should Roseman have signed Shady for the $3 million Reid paid? Absolutely.
Granted, running backs tend to hit the wall suddenly and permanently, and McCoy's 3.2 yards-per-carry last season indicates that, at 31, he might well be done.
He's not. Being in Kansas City will extend his warranty. Running behind a good offensive line and playing with a deep threat such as Tyreek Hill, an all-pro tight end such as Travis Kelce and an MVP quarterback such as Patrick Mahomes, McCoy will quickly push ahead of the other Chiefs backs. Want to make a bet? Bet on him to win Comeback Player of the Year.
McCoy would have enjoyed the same situation in Philly, with Carson Wentz, former teammate DeSean Jackson, tight end Zach Ertz, and an even better offensive line.
As for Clowney, that's a no-brainer. You put the most talented players at the most important positions, and defensive end is the second-most important position in the NFL. Talent wins, and Clowney is more talented than any end they've had in years — certainly, since Trent Cole and, arguably, since Reggie White. Finally, Clowney is a 26-year-old pending free agent playing for a $100 million contract.
"Hungry dogs run faster," as someone once said.
If you have concerns that McCoy or Clowney might disturb the team's chemistry; come on. This is the NFL. If you're worried about locker-room disruption then you need a stronger locker room.
Remarkably, according to two NFL sources, some members of the Eagles' front office didn't sniff McCoy, and they didn't think Clowney was worth the $15.967 million tag price, or even the $9 million, much less the assets lost in the trade: a 2020 third-round pick and linebackers Barkevious Mingo and Jacob Martin.
Really? Renting an elite pass rusher for the right to draft the next Josh Huff?
In the end, no. Roseman, one of the better GMs in the league since 2017, saved his assets and his cash, and trusted his process.
"We have to understand that we have to develop players," Roseman said. "And when we are talking about our roster, and we have a lot of guys who are good players and make good money."
That's the sort of bottom-line judgement every GM must make. It's the sort of judgement he has to live with. But if the sacks don't pour in (again), and if the running backs can't run (again), and if Shady and Clowney shine, life's going to be difficult for Howie Roseman.
Atlantic County
Absecon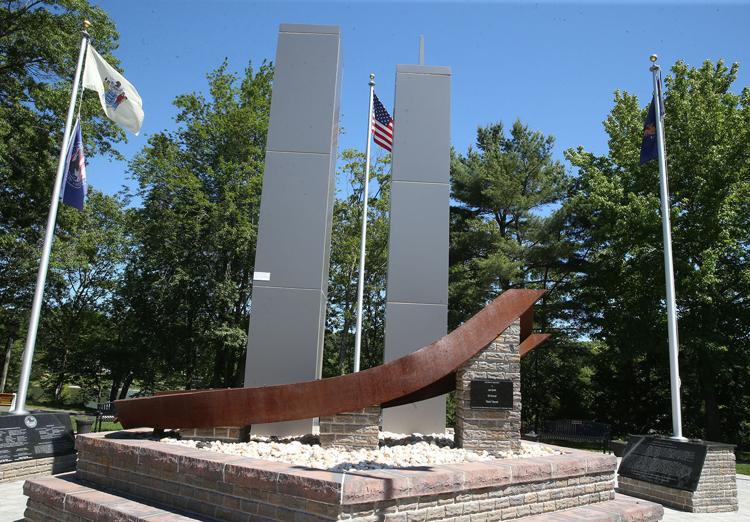 A memorial, hosted by the Absecon 9/11 Memorial Founders Committee, will be held at 6 p.m. at the Memorial on Mill Road. For more information, call 609-272-1469.
Atlantic City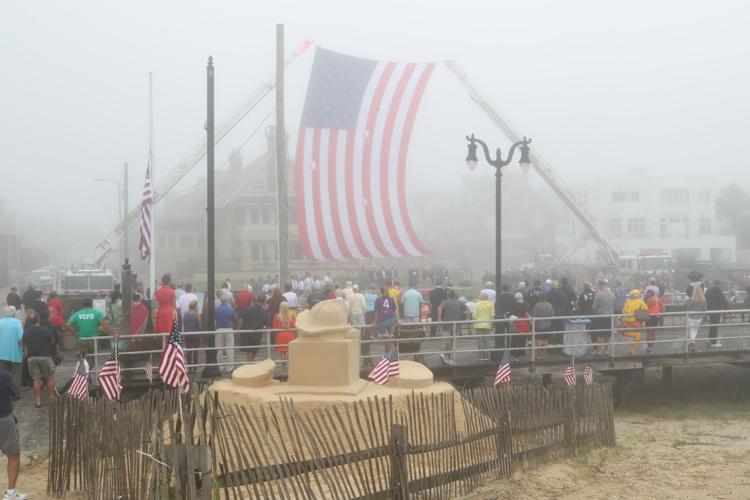 The city's ceremony is scheduled for 10 a.m. at Jackson Avenue and the Boardwalk at the Saracini-O'Neill Atlantic City 9/11 Memorial. Honorees include Major General William McDowell Matz, Special Operations Officer Joseph Hahn and Tech Sergeant John Gallagher. The keynote speaker will be Laurie Doran, Director of Intelligence & Operations for NJ Department of Homeland Security.
Egg Harbor Township
The Egg Harbor Township will hold its ceremony 6:30 p.m. Wednesday the Farmington Volunteer Fire Station, 301 Maple Avenue.
Galloway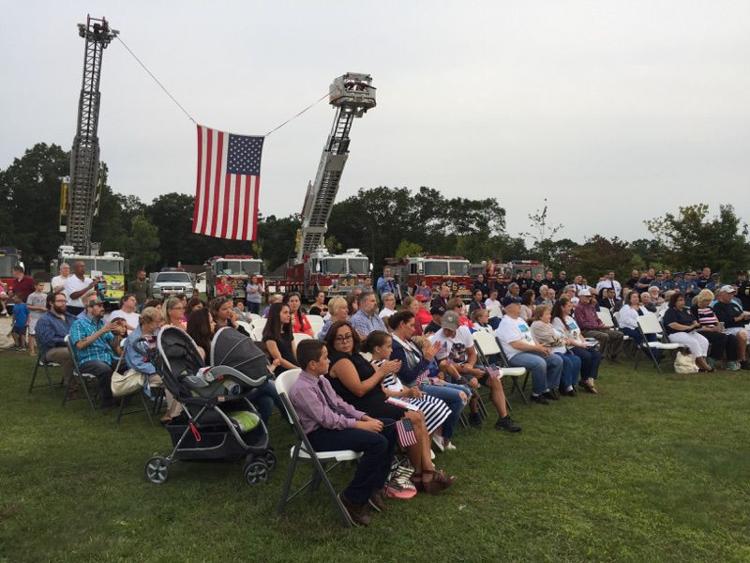 The township and the fire department are hosting a ceremony at Patriot Lake, 300 East Jimmie Leeds Road.
Hammonton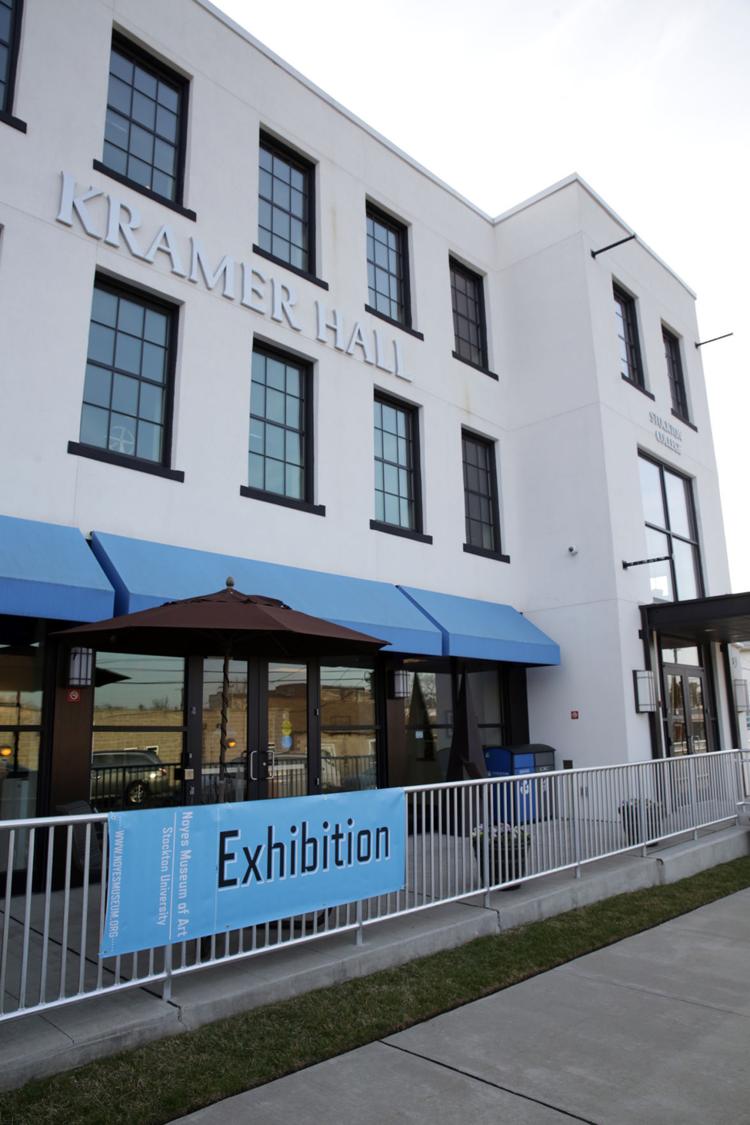 Discover how to create a flag to promote ideas of peace and harmony with an interactive workshop from 2 to 3 p.m. Sept. 11 at Stockton University's Kramer Hall in Hammonton, 30 Front St. Participants will design fabric flags with positive messages, and the flags will be included in a later public installation at the Noyes Arts Garage in Atlantic City.
Margate
The city's fire department is conducting a tribute ceremony at 10 a.m. at the station at Ventnor and Washington avenues. The service will include prayer by local clergy, music tributes, and comments by local dignitaries.
Somers Point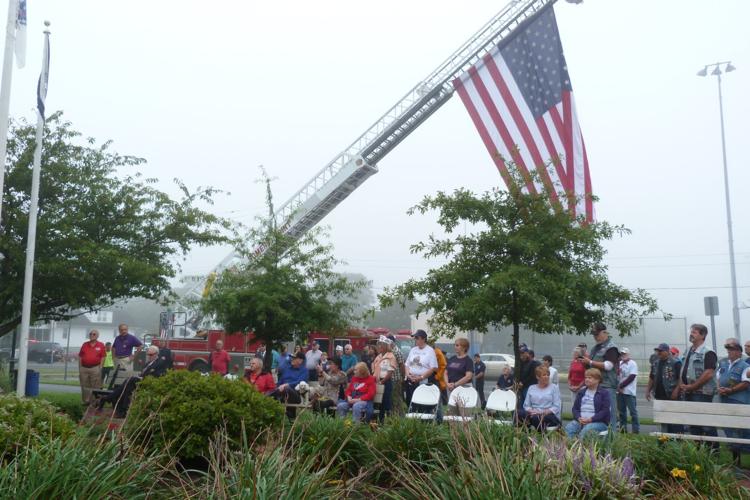 The city will host their annual Remembrance Ceremony at 8:30 p.m. at Patriots Park, Bethel Road and First Street.
Cape May County
Cape May
The city and their Kiwanis Club are hosting a remembrance ceremony at 6:15 p.m. at Cove Beach, West Beach Avenue. Those attending are encouraged to bring a chair.
Cape May Court House
A ceremony is scheduled for 5 p.m. in front of the County Administration Building, 4 Moore Road.
Cape May Court House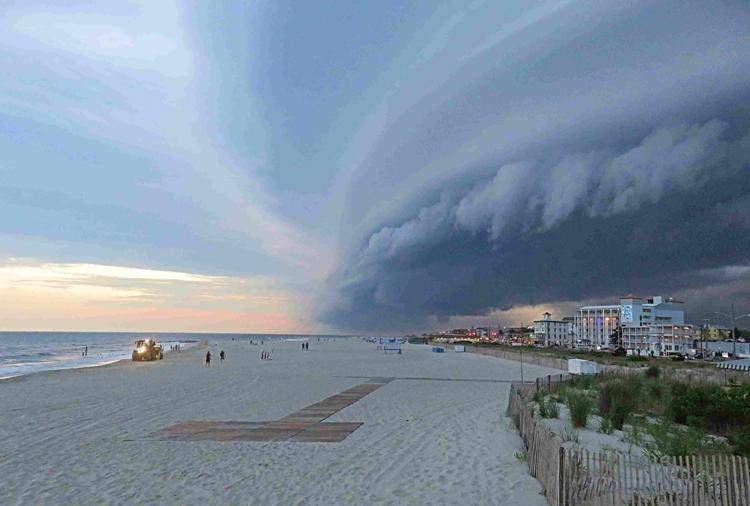 The Red Knights International Firefighters Motorcycle Club NJ Chapter 31 is hosting a ceremony ride beginning at 5 p.m. The ride will start at Acme, 11 Court House South Dennis Road, and will conclude at Sunset Beach for a flag lowering ceremony.
North Wildwood
The city's remembrance service will be held from 8:15 a.m. to 9:15 a.m. at 16th and Central avenues.
Sea Isle City
A Patriot Day ceremony will be held at 9 a.m. at Veterans Park, John F. Kennedy Boulevard and Landis Avenue. Mayor Len Desiderio, City Council and members of the community will honor victims of terrorist attacks. In case of rain, it will be held at 233 John F. Kennedy Blvd Blvd., inside Sea Isle City Fire Department. 
Upper Township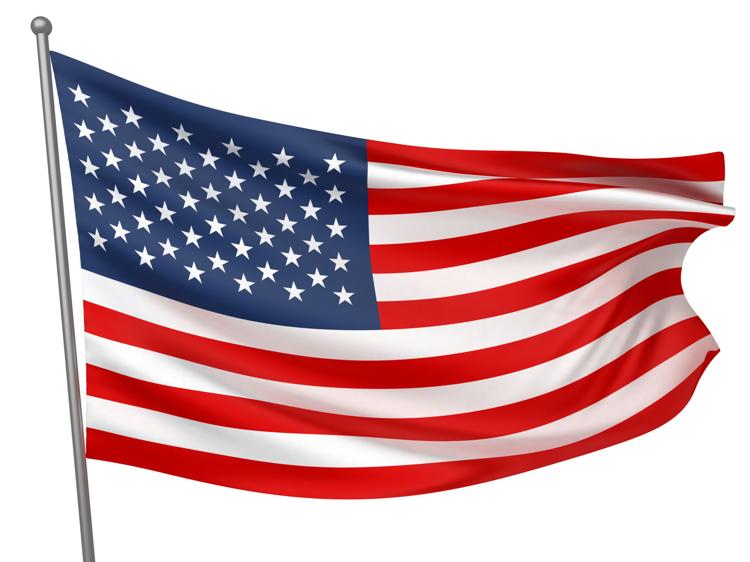 At 10 a.m., a service will be held at Sergeant William R. Godfrey Memorial Park at Osprey Point in the Seaville section of the township. In case of inclement weather, the service will be held in the Osprey Point Clubhouse.
Wildwood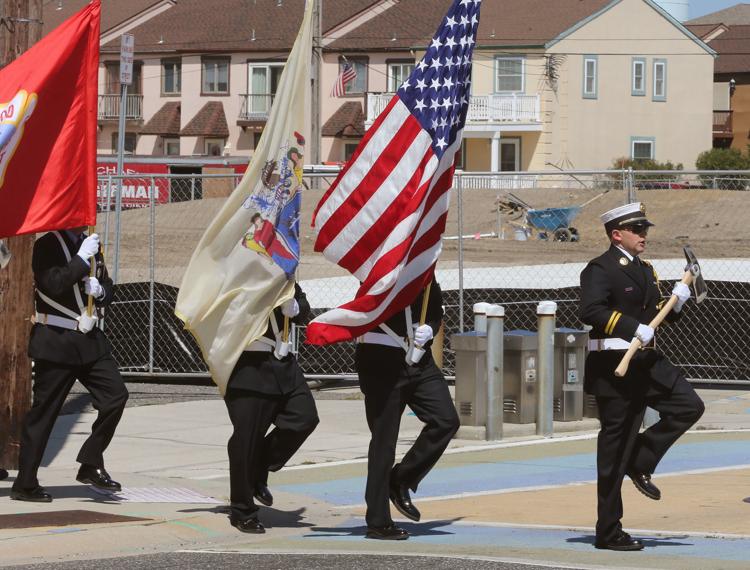 A Solemn Remembrance Ceremony hosted by the Wildwood Business improvement District and the City of Wildwood Fire Department is scheduled for 1 p.m. at Byrne Plaza, 400 Pacific Avenue. The fire department will ring the bells for the 2,977 people who were killed on 9/11//01, and the Honor Guard will present the colors.
Wildwood Crest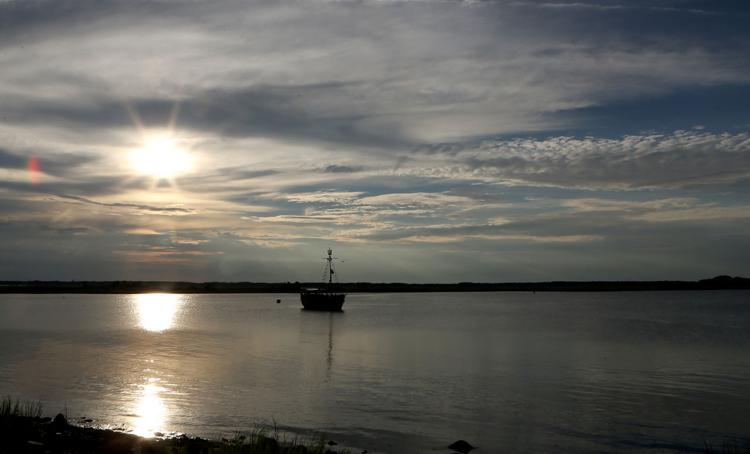 The borough is hosting a memorial service at 5:30 p.m. at Miami and New Jersey avenues, adjacent to Sunset Lake, according to a news release. Call 609-522-5176 for further information.
Cumberland County
Vineland
A "Patriot Day" ceremony is planned for Sept. 11 at 6 p.m. at the Vineland Fire Headquarters at 110 North Fourth Street. Members of the Vineland Fire Department, Police Department and Emergency Medical Services will be in attendance, along with elected officials and invited guests, to honor the lives lost on Sept. 11, 2001 "and the heroic efforts of first responders who helped save many more."
Adding color to the city, one building at a time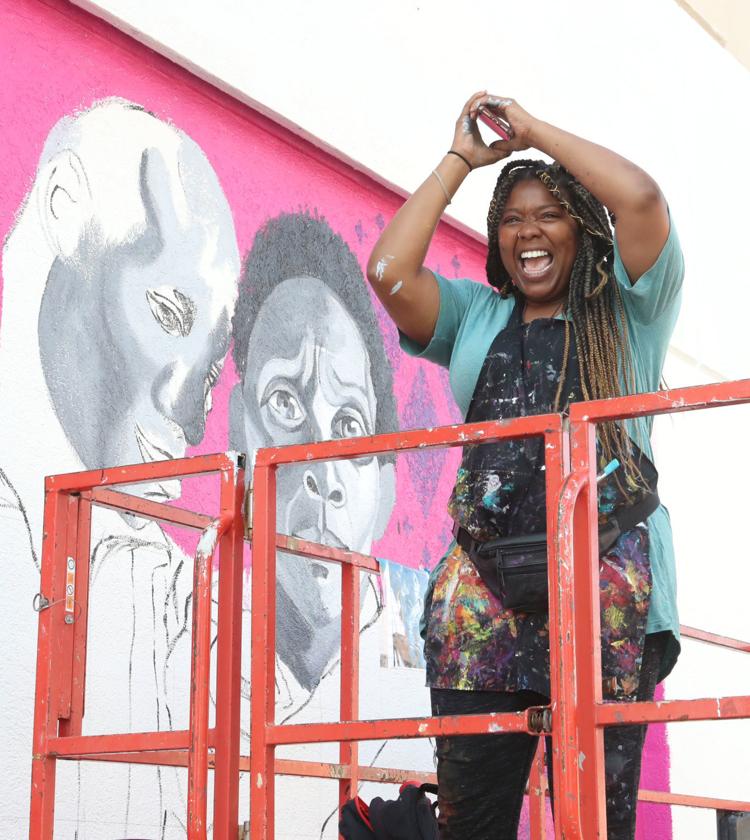 With a chance to add beauty to her block, she picked up a brush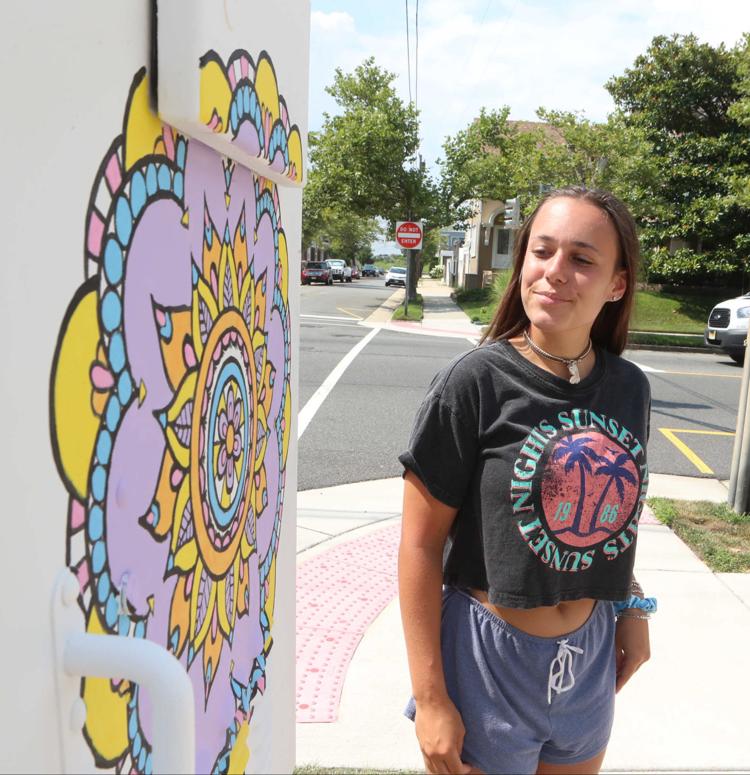 She's an old hand at this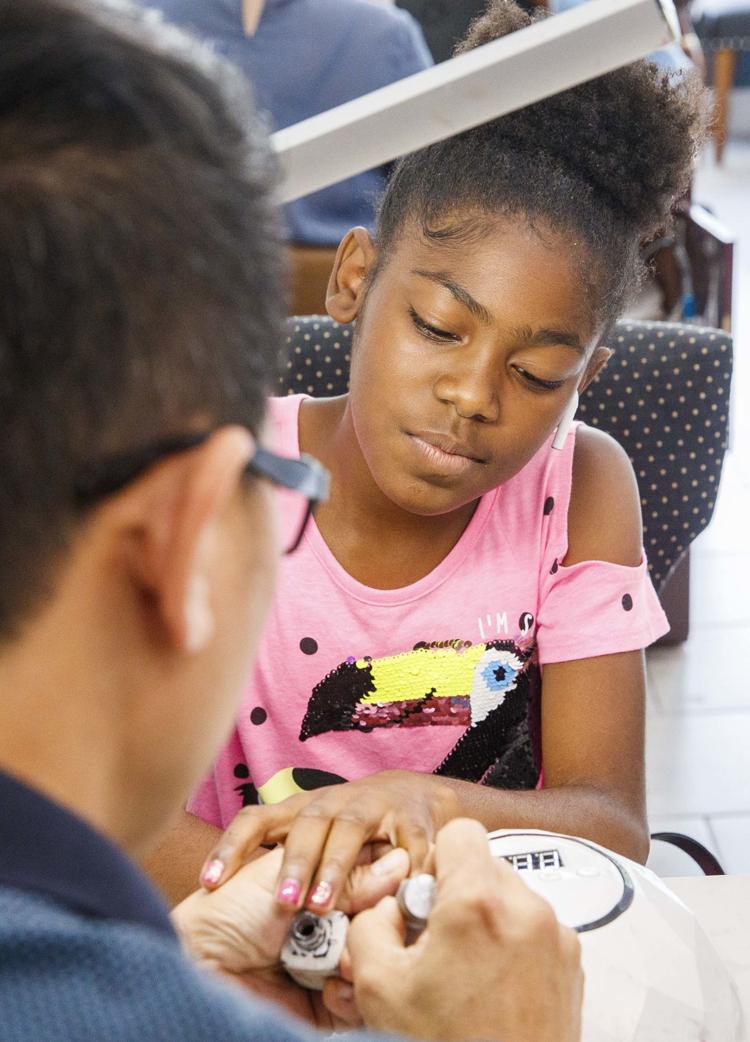 A haircut and a story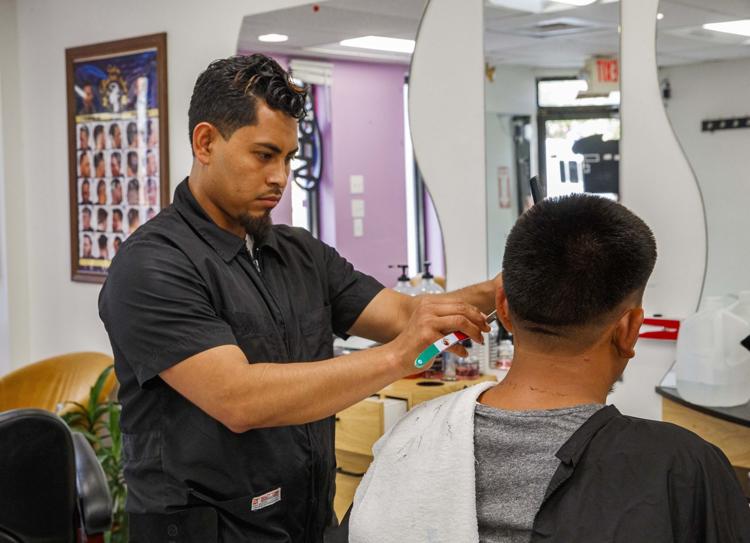 A place to grind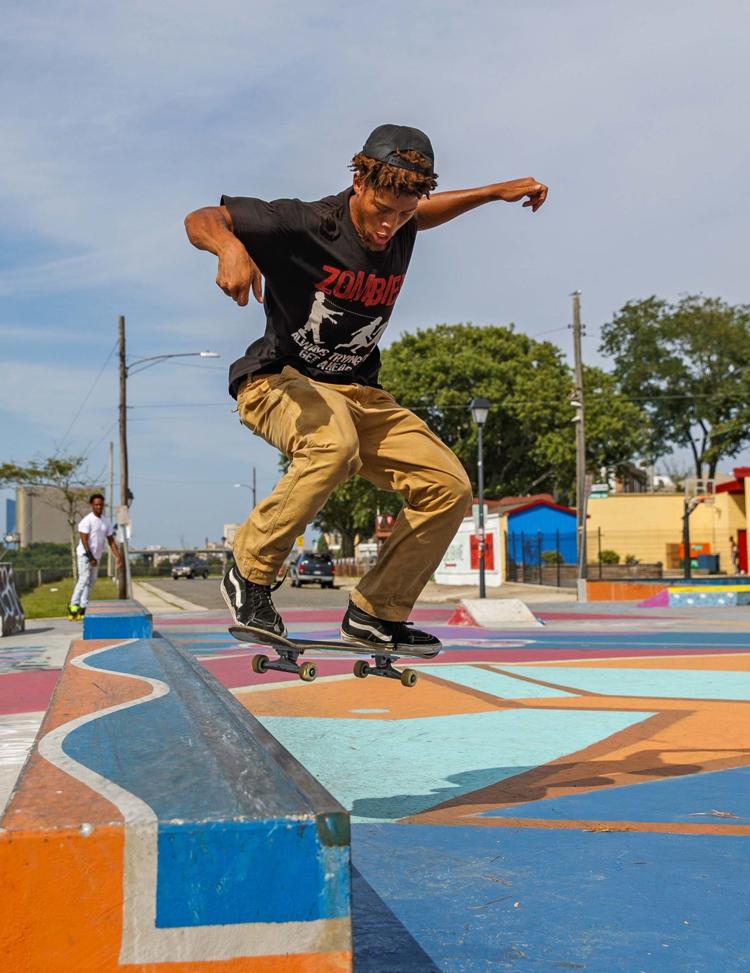 Finding use in what others throw away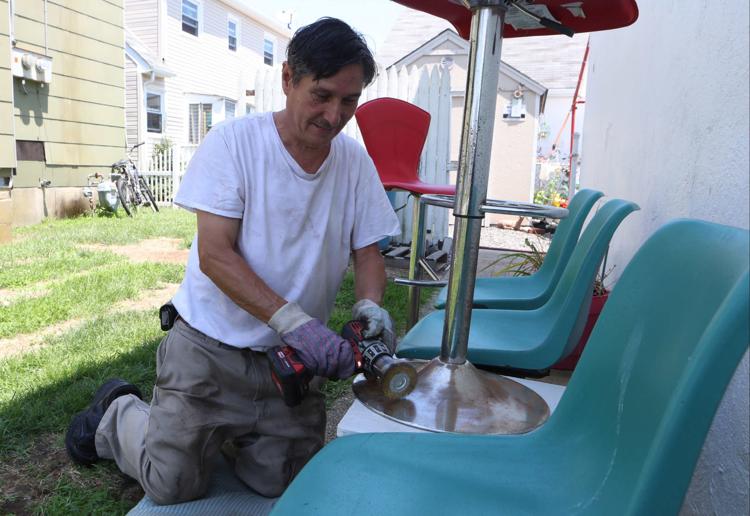 A new kid on the block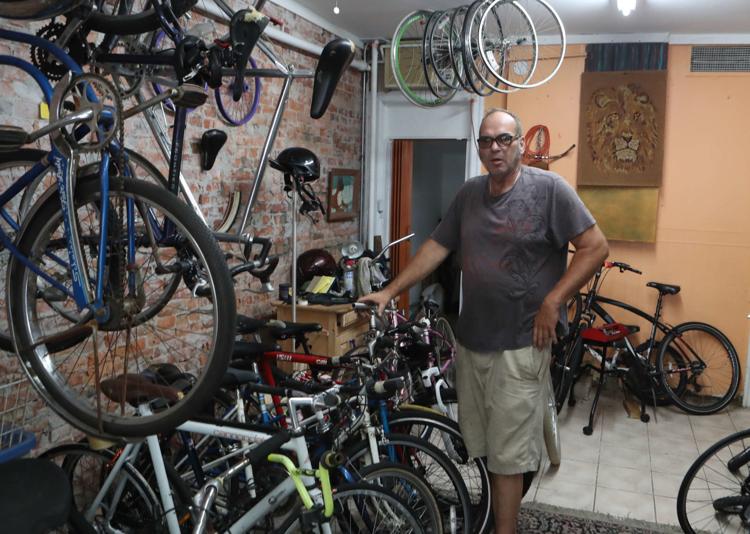 The ebb and flow of life on the block helps form a new friendship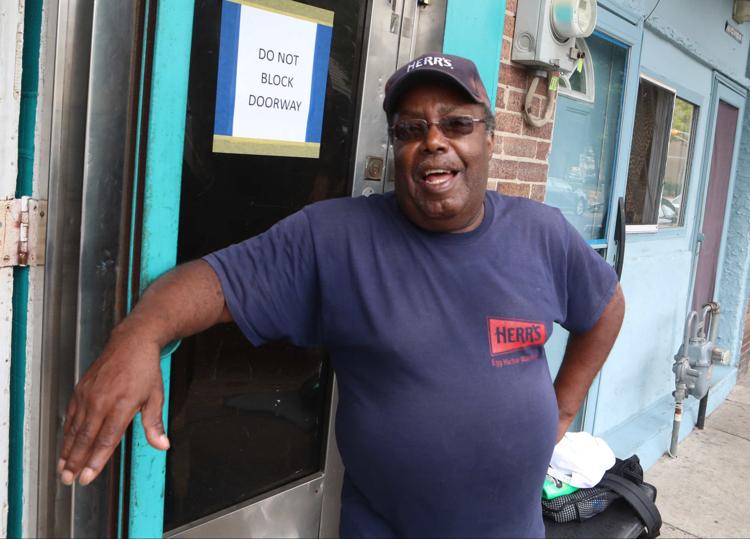 Coffee, conversation, then off to work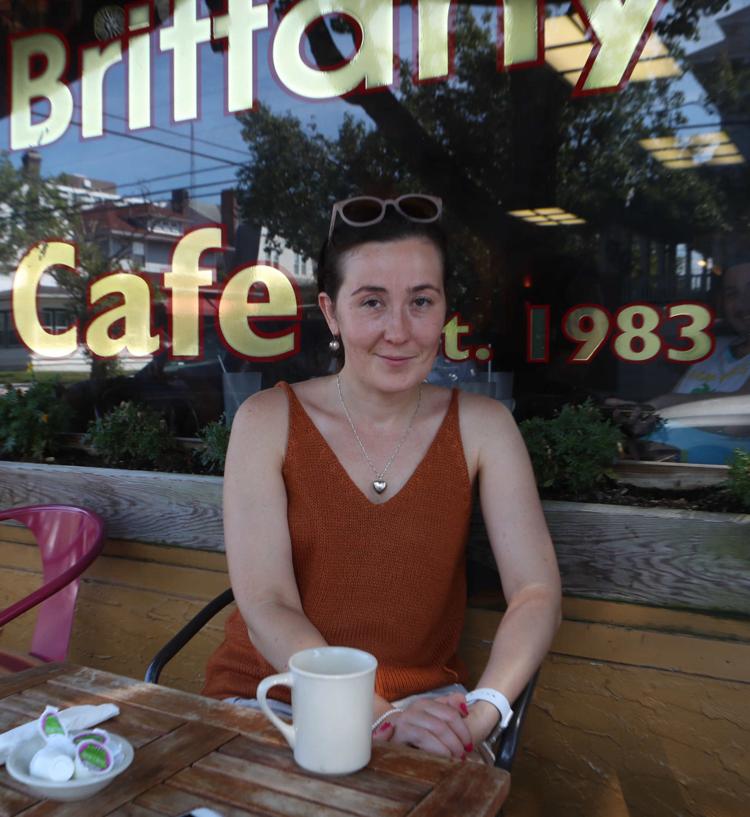 A short commute followed by a day among the book stacks...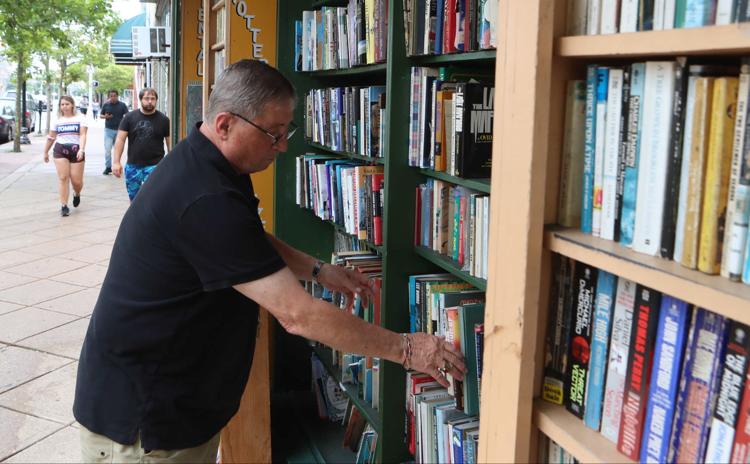 A dog walk? Yes. But also a chance to see and be seen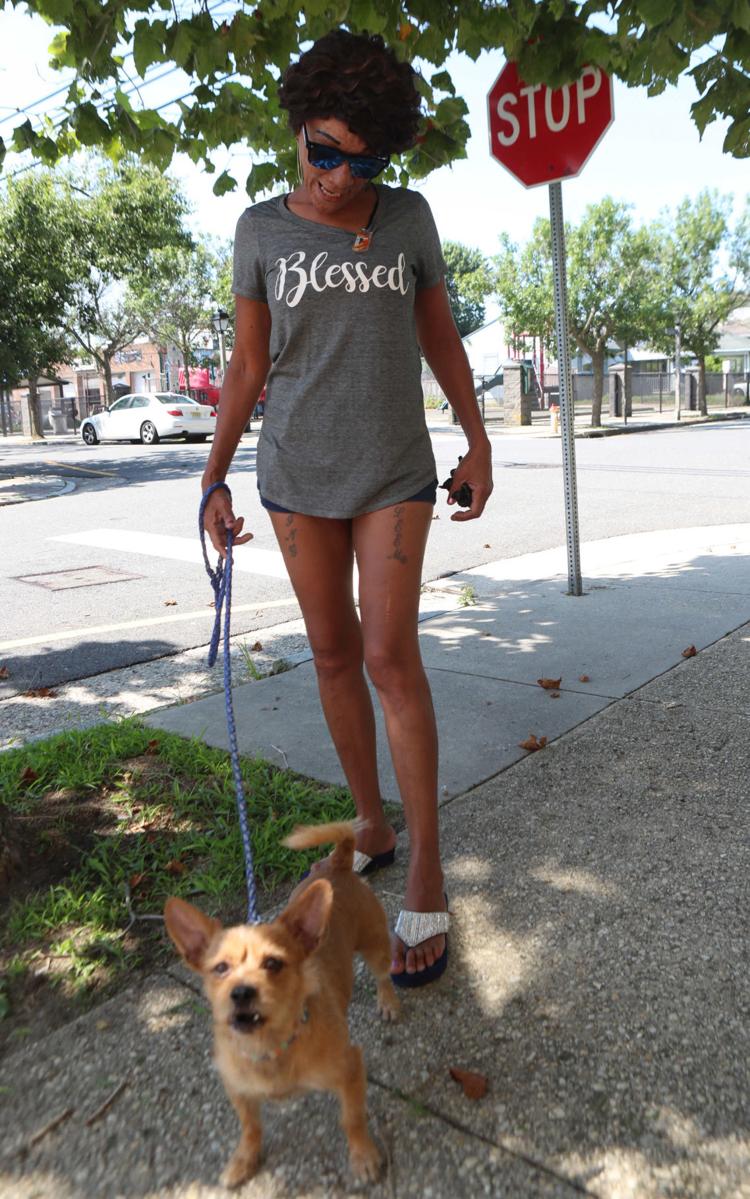 Who walks who? It doesn't really matter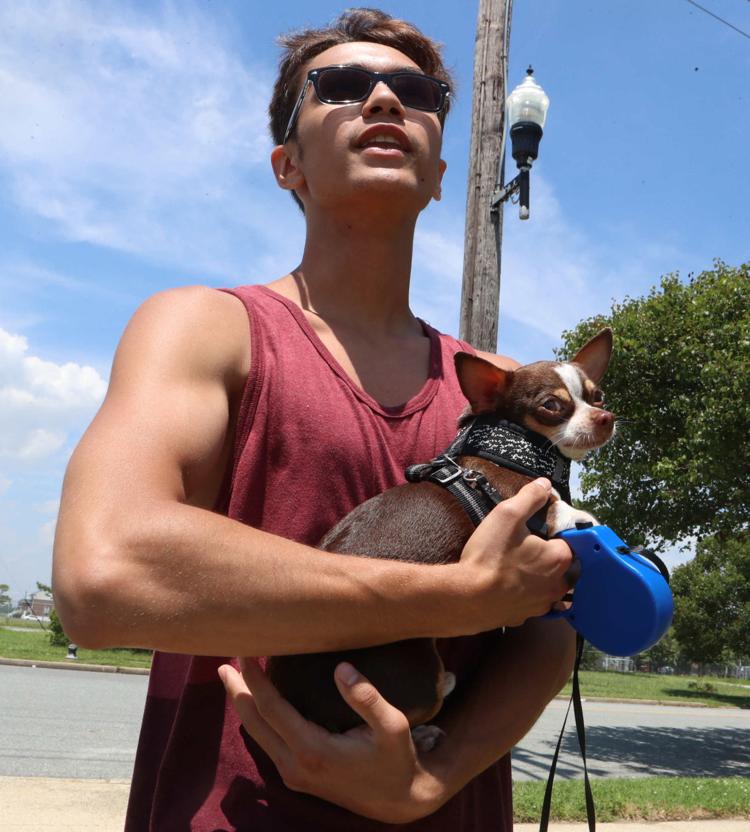 Those summer rituals that keep us sane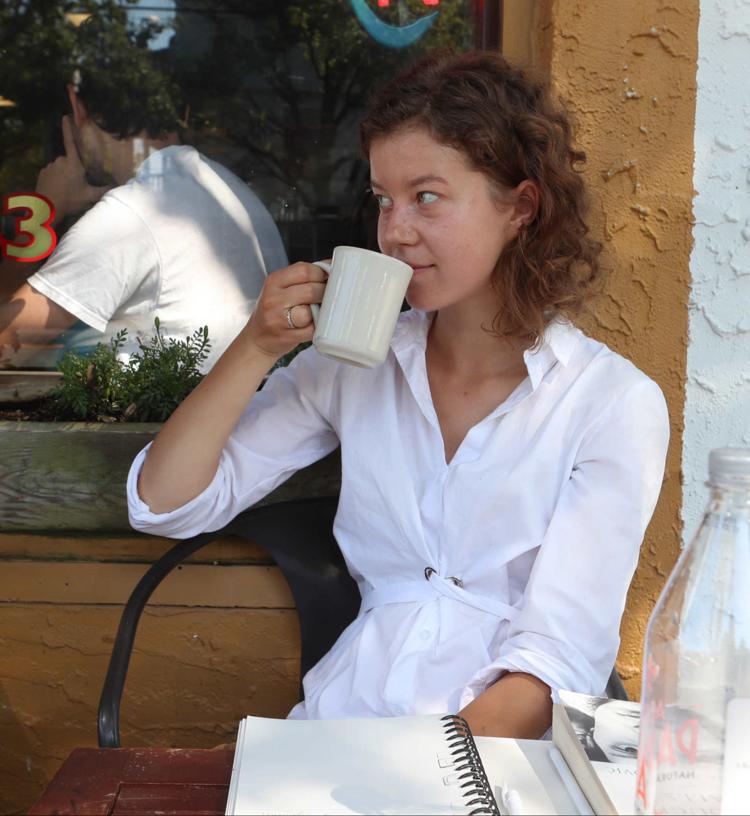 A reluctant swing, this time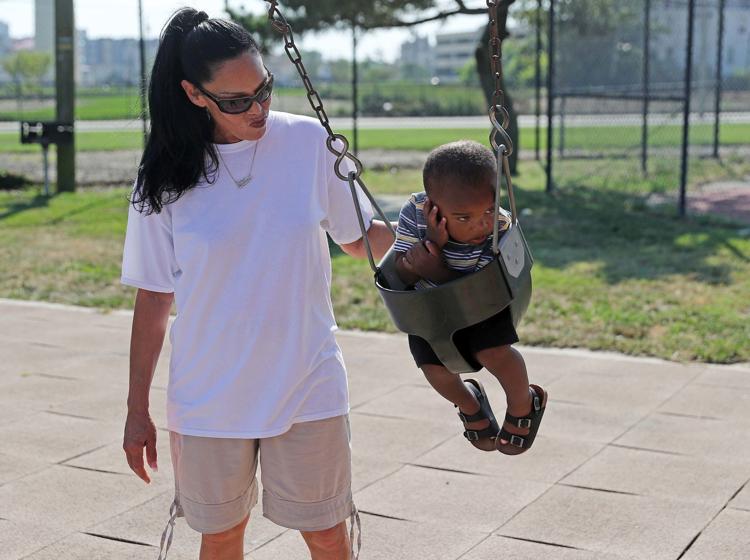 For some, the urge to play never leaves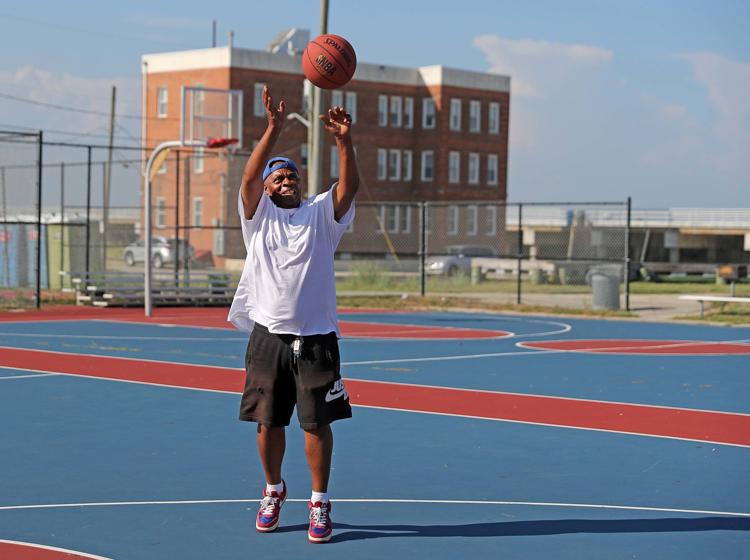 Relaxing on the porch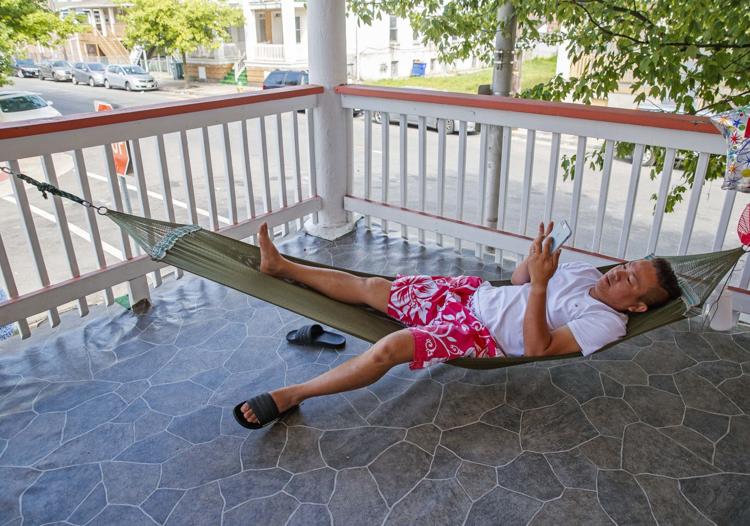 Have bike, will travel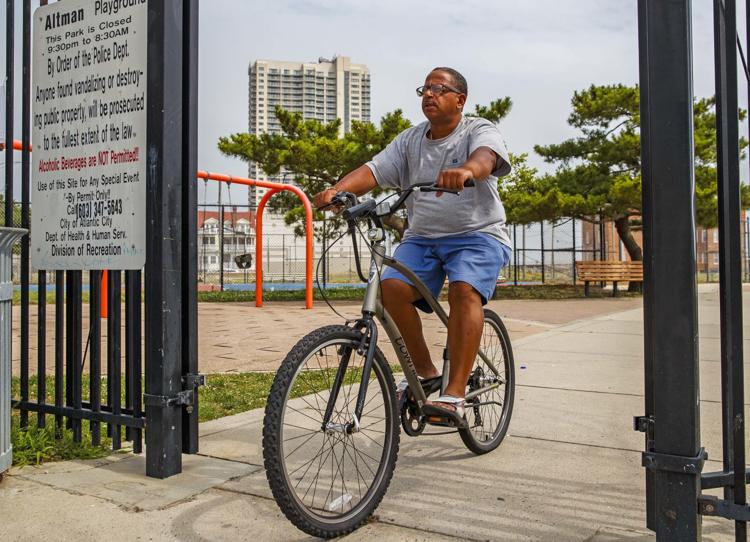 Morning rituals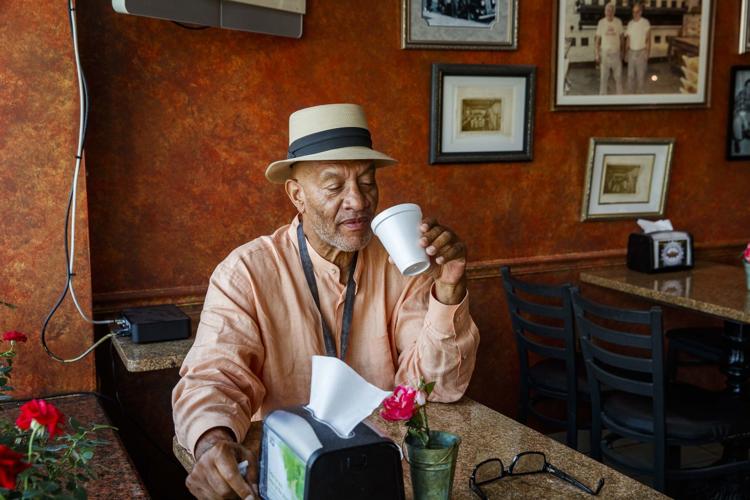 Catching some rays and fish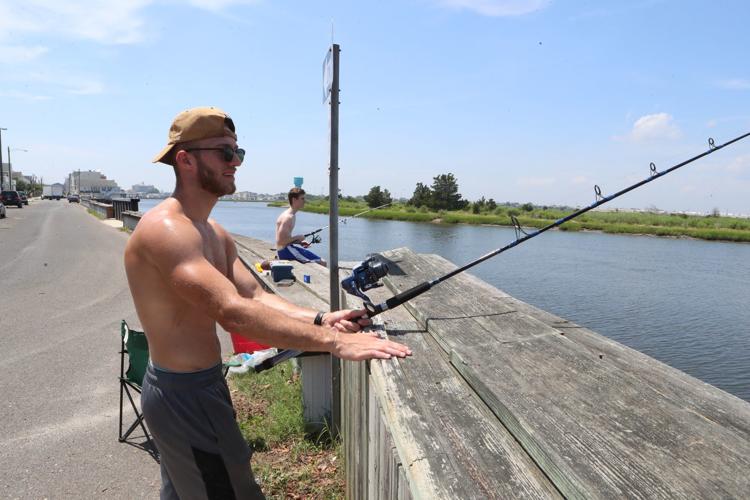 Dinner to go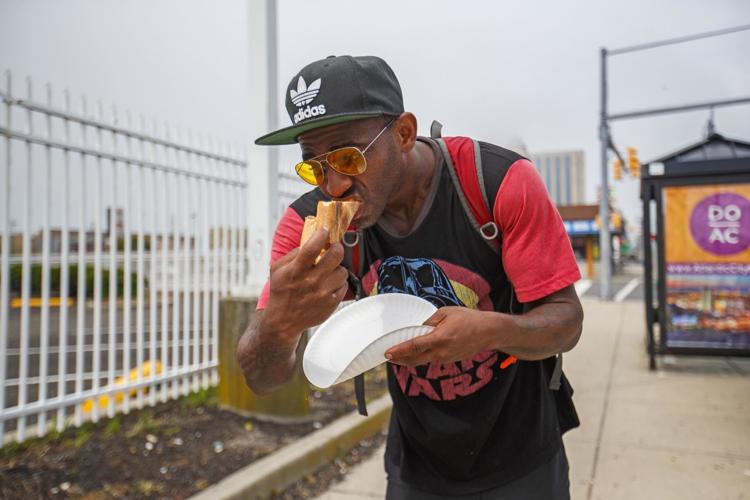 There is music everywhere, you just need to listen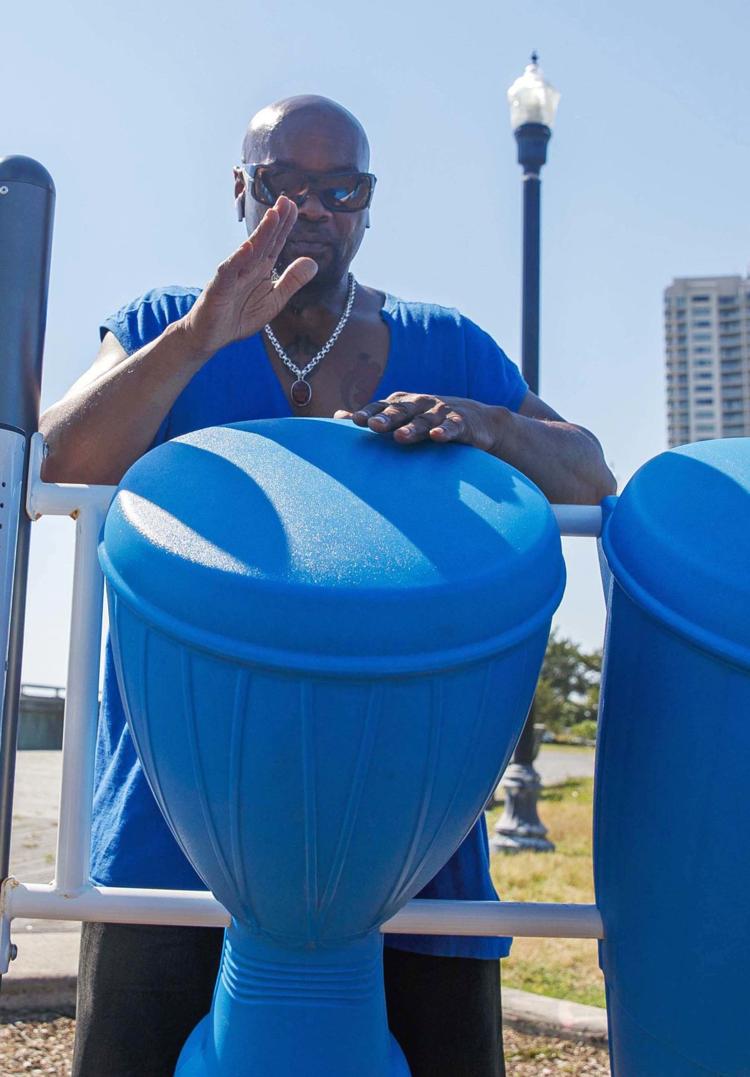 Never far from a fishing pole, he watches the water closely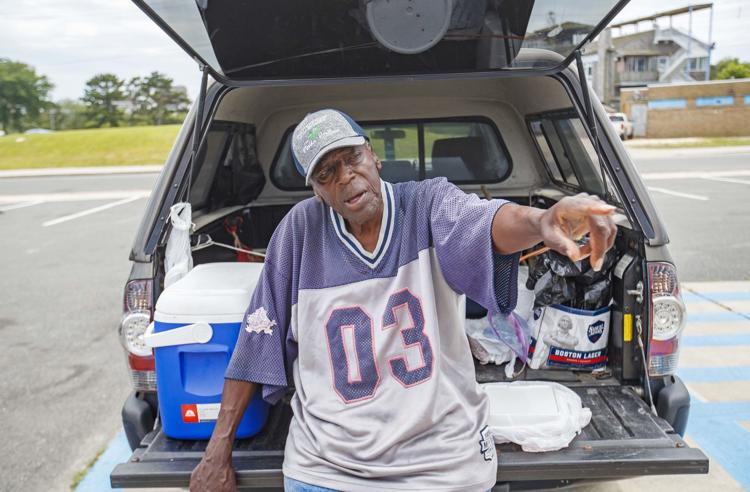 A boy and a dog and a park and a stick....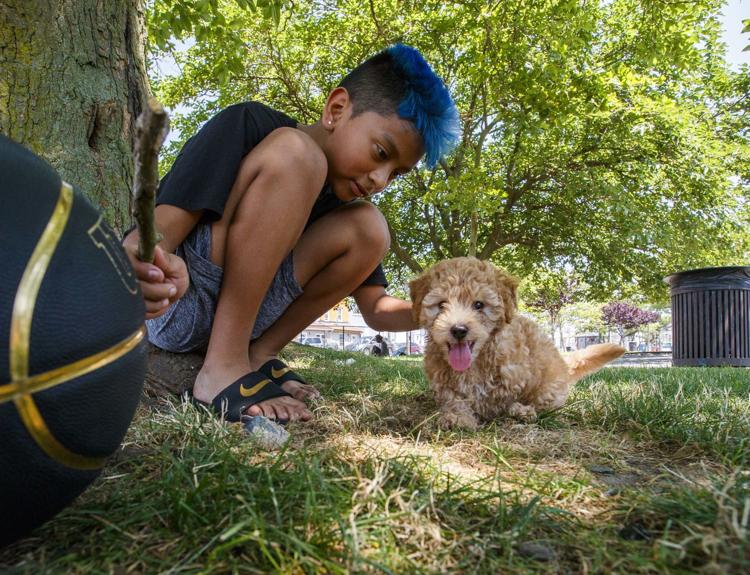 A true local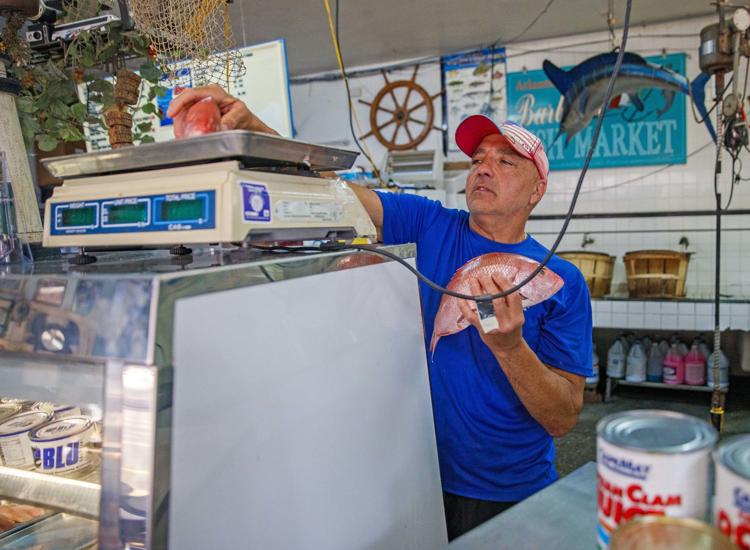 A friendship, and a garden, continue to grow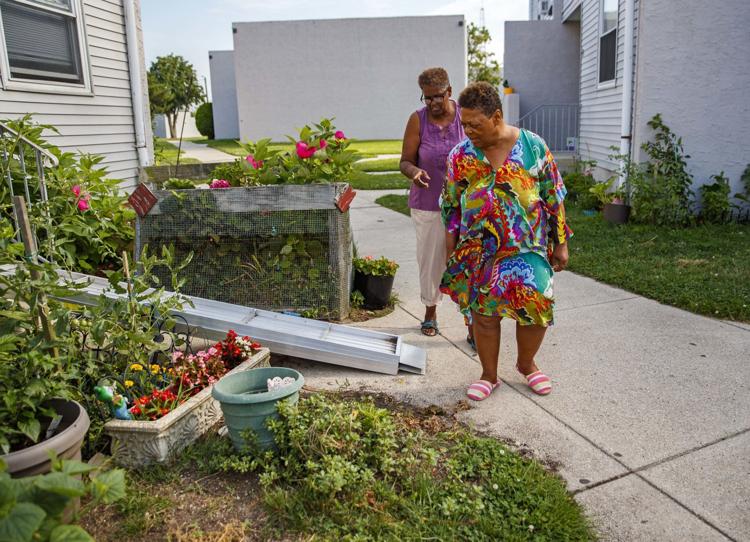 Moving at the speed of "wheeee!"