The shooting last month at a Pleasantville High School football game that injured two and resulted in the death of a 10-year-old boy highlights the security-related aspects of an athletic director's job.
"We're a soft target," Mainland Regional High School athletic director Mike Gatley said of after-school activities and sports. "But rest assured that we're on a heightened awareness that whatever the security protocols are, they need to be reviewed and re-reviewed on a regular basis."
Gunfire erupted Nov. 15 during the third quarter of a high school football playoff game between Pleasantville and Camden. Police said Alvin Wyatt, 31, of Atlantic City, shot at 27-year-old Ibn Abdullah, who was seated in the bleachers. Abdullah was injured, as were an unidentified 15-year-old and 10-year-old Micah Tennant, of Atlantic City. Micah, who was nicknamed "Dew" and inspired an outpouring of support from Pleasantville players and others after the shooting, died from his injuries Nov. 20. Abdullah also was charged in the incident, as were four other people who fled the scene and who police said had a gun on them.
On Nov. 15, three people were shot in what officials called a targeted attack during the thi…
Three weeks after the incident, athletic directors and school safety specialists attended a seminar to improve security and discuss safety during after-school activities.
Nearly 50 school administrators, athletic directors, school safety specialists and law enforcement officials from Atlantic and Cape May counties attended the two-hour seminar set up by Atlantic County Executive Superintendent Robert Bumpus.
"Schools are secure from 7 to 3, but after that they're pretty open because they're public venues," said Steve Fortis, Absegami High School's athletic director. "So that's what we're taking a hard look at."
Mike Yaple, spokesman for the Department of Education, said the state has provided similar training for four years to various organizations. The training is meant to address a variety of hazards, from those posed by dangerous individuals to natural disasters; and includes security, traffic and pedestrian plans, emergency announcements and evacuations. The seminar lets attendees compare notes and find weak spots in their strategies.
Additional training sessions are scheduled next month for Burlington, Middlesex, Morris, Bergen and Warren counties. Yaple said more than 600 people are registered to attend them.
MAYS LANDING — A court date was canceled Wednesday for two men charged in the November shoot…
"It's good information. There's a lot of stuff we can implement right away without adding cost, just managing the event before it starts," Fortis said. "(Another thing is) the visible presence of security. If you look at the Meadowlands or Lincoln Financial (Field), they've got someone in every section. That's not something we can do financially, but we want to follow it on a reduced scale."
Atlantic City High School has increased police presence during school events, athletic director Chris Ford Jr. said.
"One thing we're doing different — we started this last year — we're now using the main entrance instead of the sports complex entrance, using metal detectors just to make sure everyone's good when they enter the building," Ford said.
Mainland's Gatley said he is always reviewing and making adjustments.
"Myself and other ADs have a pretty extensive security plan, but we're always changing and adjusting," Gatley said. "I have a meeting with my security staff biweekly to see if we need to change anything. With football it's almost weekly."
Gatley said just having the discussion is useful.
"Sometimes you realize how good you're doing," he said. "Sometimes you learn a new tweak you could do."
10. Championship boxing back in A.C.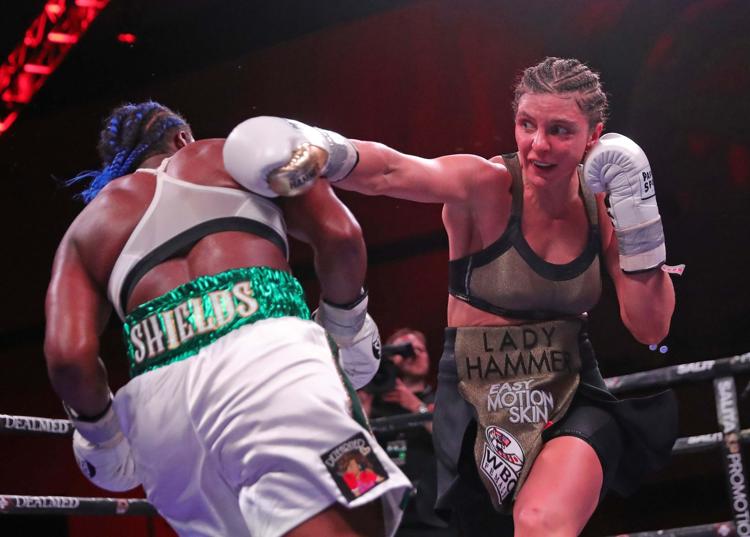 Claressa Shields became the undisputed women's middleweight champion with a 10-round unanimous decision over Germany's Christina Hammer on April 13 at Jim Whelan Boardwalk Hall's Adrian Phillips Ballroom. It was the first championship fight in town in four years.
9. Ryquell Armstead drafted
The Millville High School and Temple University standout has enjoyed a solid rookie season after getting drafted in the sixth round by the Jacksonville Jaguars. He scored his first NFL touchdown against Denver on Sept. 29.
8. First titles for Mainland, Ocean City.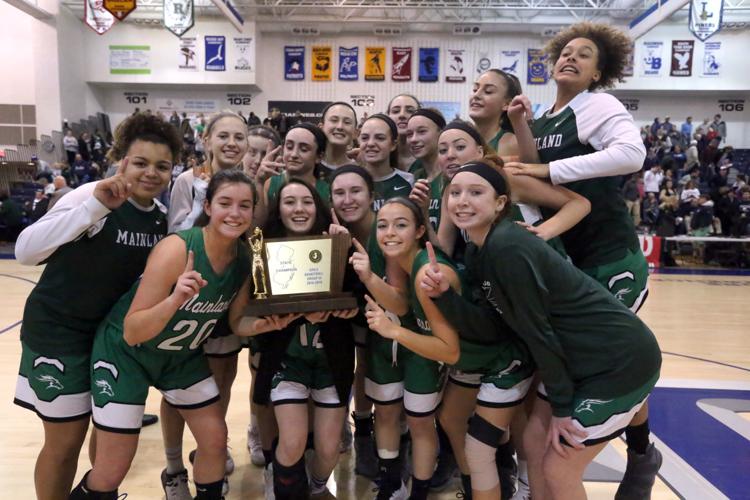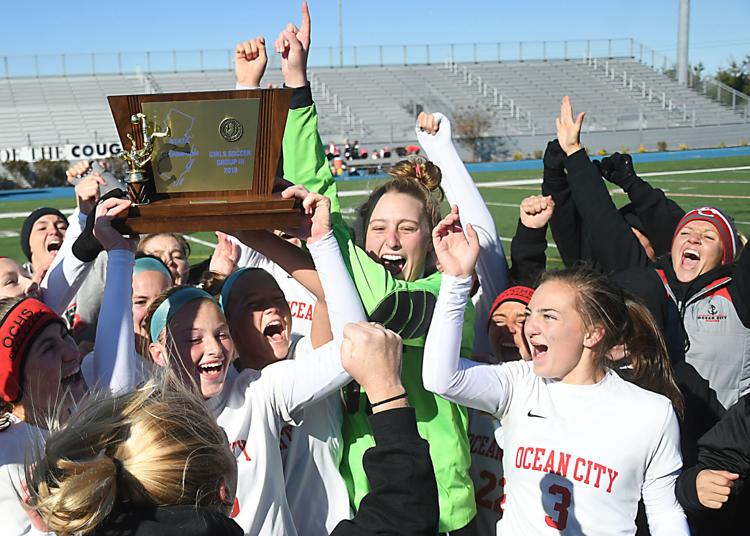 Led by Press Player of the Year Kylee Watson, the Mainland Regional girls basketball team earned the first state championship in program history, winning the Group III title with a 42-35 victory over Chatham in March. The Ocean City girls soccer team won its first state Group III crown in November.
7. Longport builds a dynasty on the beach.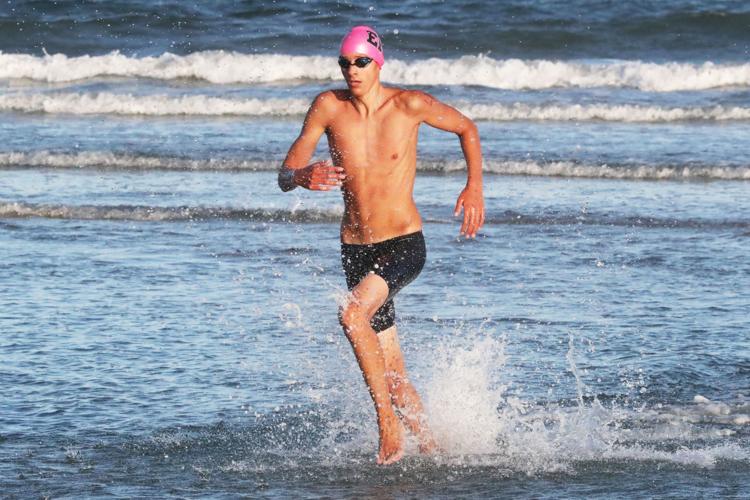 The Longport Beach Patrol won its fourth straight team title at the 80th South Jersey Championships in August. Swimmer Joey Tepper and rowers Mike McGrath and Sean Duffey helped Longport become the patrol to win four consecutive team championships since the current three-event format — doubles row, swim, singles row — was created in 1973.
6. Klein, Johnson make history on the mat.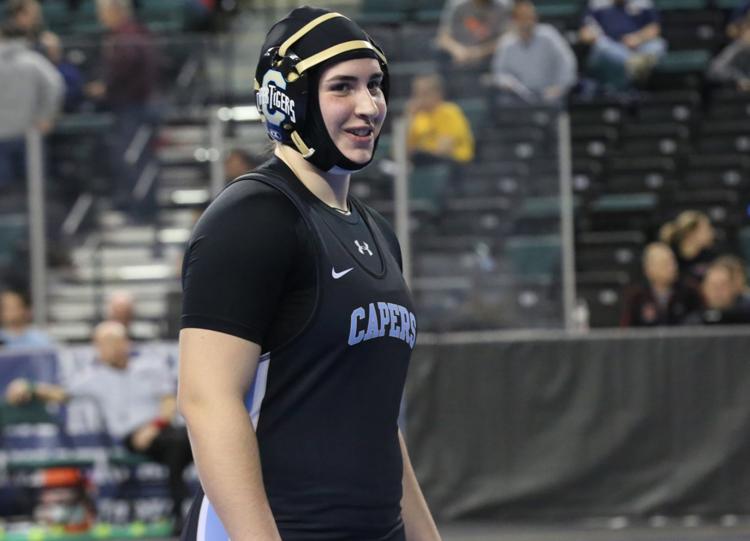 Millville senior Diana Johnson and Lower Cape May Regional junior Joelle Klein were part of New Jersey's first girls state wrestling tournament at Jim Whelan Boardwalk Hall in March. Johnson placed second at 161 pounds. Klein, who also played football for Lower Cape May, earned third at 235 pounds.
5. Foles' farewell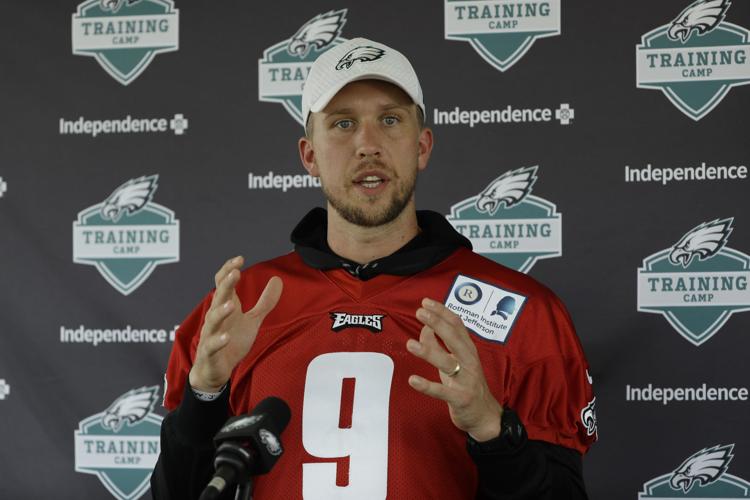 Nick Foles came to the rescue for the Eagles again in January, delivering a playoff victory over Chicago in relief of Carson Wentz. His heroics weren't enough to convince the Eagles to keep him, however. Foles signed with Jacksonville, while the Eagles signed Wentz to a $133 million extension.
4. Stockton makes waves in esports, rowing.
Since opening its Esports lab in February, Stockton quickly has become a national power. The Ospreys won the ECAC Fortnite Championship in March and took second in League of Legends. Stockton also has made strides since hiring coach John Bancheri as its women's crew coach. Its women's golf team had an encouraging first season under coach Rodger Gottlieb.
3. Mike Trout's record contract, MVP season.
The Millville High School graduate signed a 12-year, $430 million contract extension that made him the second-highest-paid athlete in professional sports history behind former boxer Floyd Mayweather Jr. ($450 million contract with Showtime), then backed it up by winning his third American League MVP award.
2. Blackjacks come and go in one season.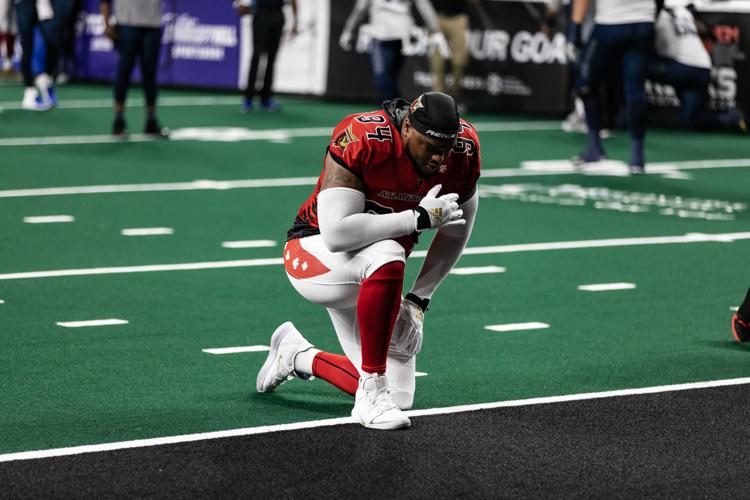 The Atlantic City Blackjacks enjoyed a solid inaugural season in the Arena Football League over the summer. They averaged 5,430 fans for their six homes games at Jim Whelan Boardwalk Hall, including 6,685 for the last two contests. However, financial difficulties forced the league to cease operations last month. If the Blackjacks want to keep playing, the Indoor Football League is an option.
1. Friday, Nov. 15.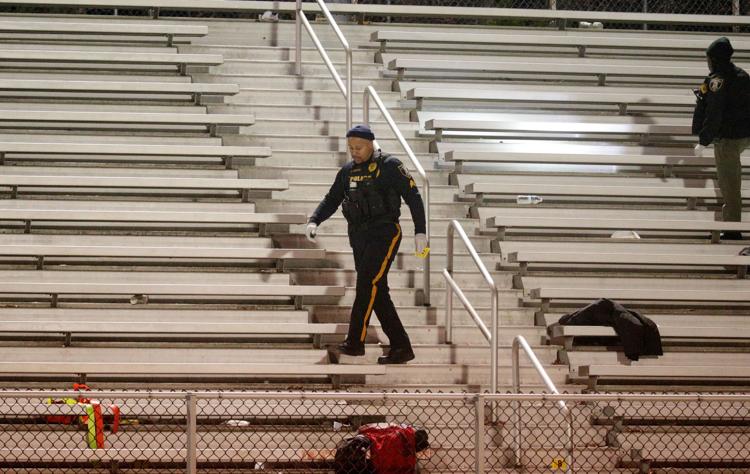 The local high school football community lost a legend in the morning when former Holy Spirit High School coach Bill Walsh passed away after a brave two-year fight against amyotrophic lateral sclerosis, better known as Lou Gehrig's disease. Hours later, Pleasantville High School's playoff football game against Camden was halted when gunfire erupted in the stands during the third quarter. Ten-year-old Micah Tennant, of Atlantic City, died from a gunshot wound five days later.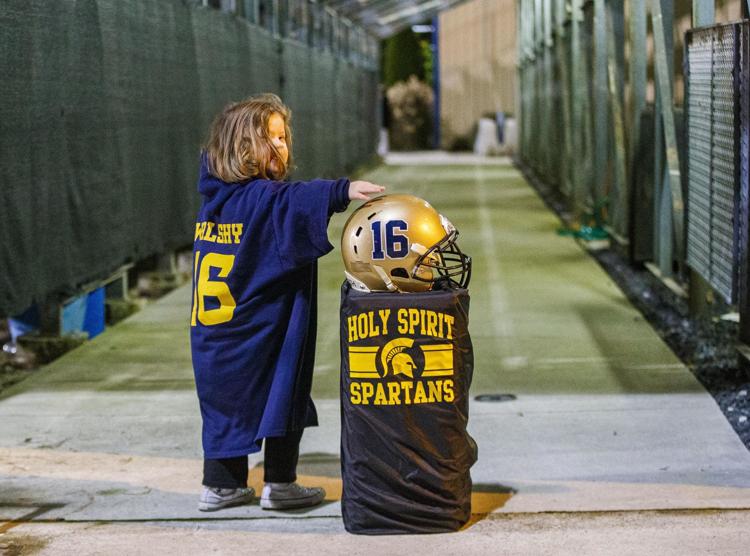 David Weinberg's Extra Points column appears Tuesdays and Saturdays online and Wednesdays and Sundays in The Press.
South Jersey Lifeguard Championships