PHILADELPHIA — Frank Vogel stood in front of a 76ers season-high crowd of 21,109 fans and represented Wildwood High School.
The Los Angeles Lakers coach and 1991 Wildwood graduate wore a maroon tie. Wildwood's school color is maroon.
Vogel's remarkable NBA journey continued Saturday as he returned to Philadelphia as the coach of one of the NBA's flagship franchises.
"It's always special coming back to Philly," Vogel said. "I grew up in South Jersey, got to work for the Sixers for a year and rooted for this team my whole life growing up. It will always be a special place to come."
The 76ers beat the Lakers 108-91 Saturday. Ben Simmons scored 28 points, grabbed 10 rebounds and had eight assists. Lebron James and Anthony Davis led the Lakers with 29 and 31 points, respectively. Despite the loss, the Lakers (36-10) have the second best record in the league and the best mark in the Western Conference.
"They punched us in the first quarter," Vogel said. "We knew they were going to come out strong. They're a great home team. A Saturday night game, we knew it was going to be an electric crowd, and it was."
Vogel, 46, began his NBA career as an assistant coach with the Boston Celtics, then the 76ers and the Indiana Pacers.
He was named head coach of the Pacers on Jan. 30, 2011.
Vogel led Indiana to the 2013 and 2014 Eastern Conference finals, which the Pacers lost to James and the Miami Heat.
After Indiana, Vogel coached in Orlando for the Magic from 2016-18. He sat out last season before the Lakers hired him last May.
Vogel had returned to Philadelphia as head coach of the Pacers and Magic, but Saturday was a whole different scene.
The Lakers with James create excitement wherever they go and are akin to traveling rock 'n' roll band.
Media surrounded Vogel before the game. There was extra excitement Saturday because James with his 29 points moved pass Kobe Bryant into third place on the NBA's career scoring list.
"I'm just appreciative to be a part of (Lebron's) greatness," Vogel said.
Lakers forward Jared Dudley called Vogel the perfect mix between a new and and an old-school coach. Vogel showed his Pacers team video clips of "Rocky" movies. He's shown the Lakers clips of "Creed."
"He has an old-school mentality, yet he's open to change," Dudley said. "He has (less) shootarounds and is player friendly, yet he has his foot down when we're not doing what he wants."
Dudley said the NBA season is so long that coaches can't do the same thing day after day.
"Coach is the opposite of that," Dudley said. "He might give a little too much sometimes in film, but then he gives you fun videos. He makes you laugh, cracks jokes. He keeps the energy good and keeps us rolling."
Vogel had plenty of family and friends at Saturday's game. His father, Frank, from Cape May, joked that it's a lot more fun watching his son coach James than watching him coach against the superstar.
"It's unbelievable," the older Vogel said. "It's an incredible honor. It's hard for me to wrap my head around it. But I know he's a good coach."
There is one downside for the Vogel's family now that he coaches the Lakers.
"It's hard to get a ticket," his father said. "The Magic was easy. This is a tough ticket."
Frank Vogel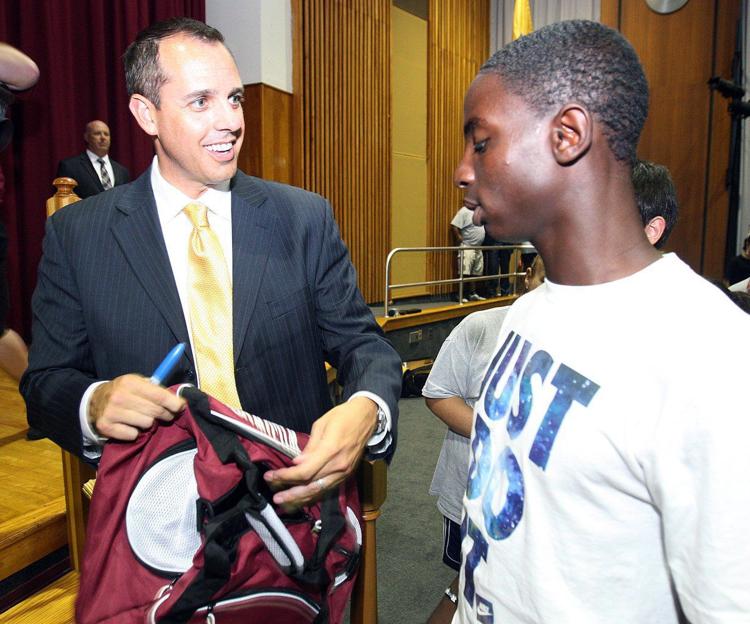 Frank Vogel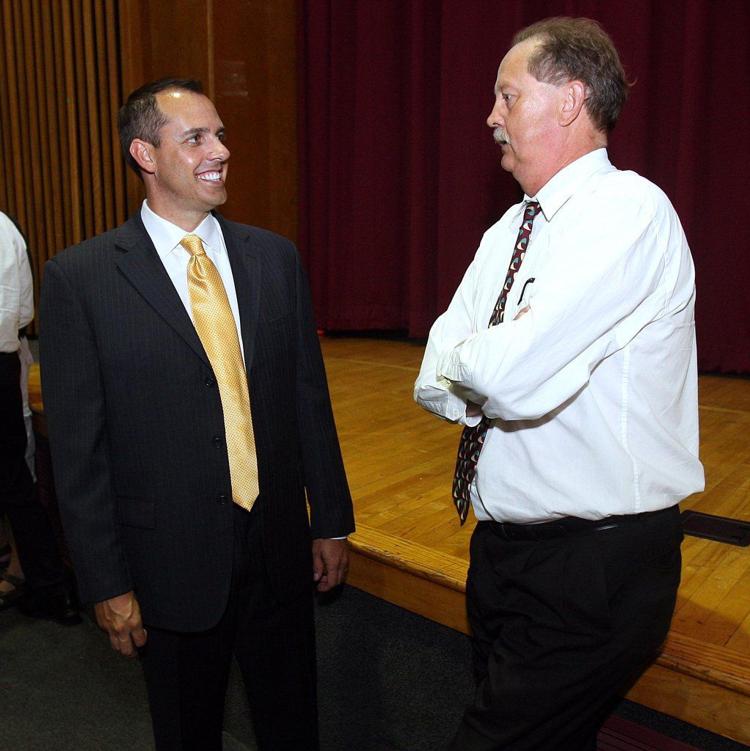 Frank Vogel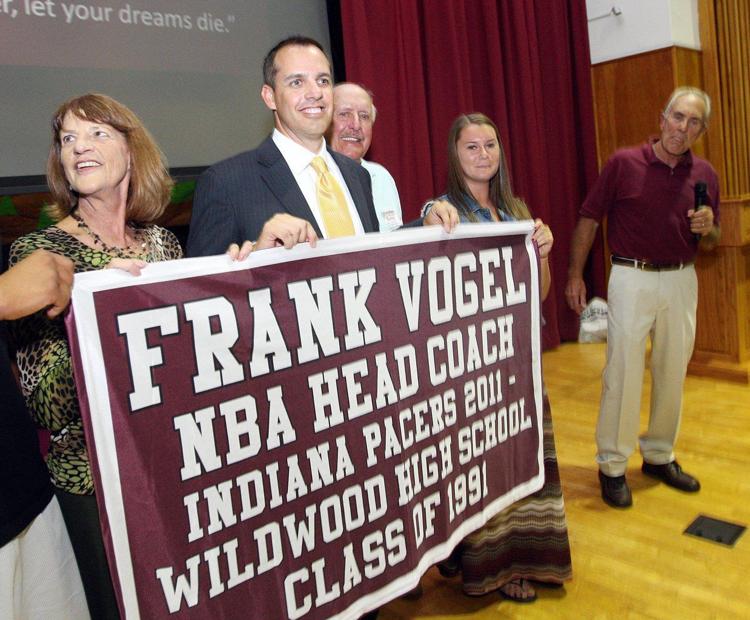 SIXERS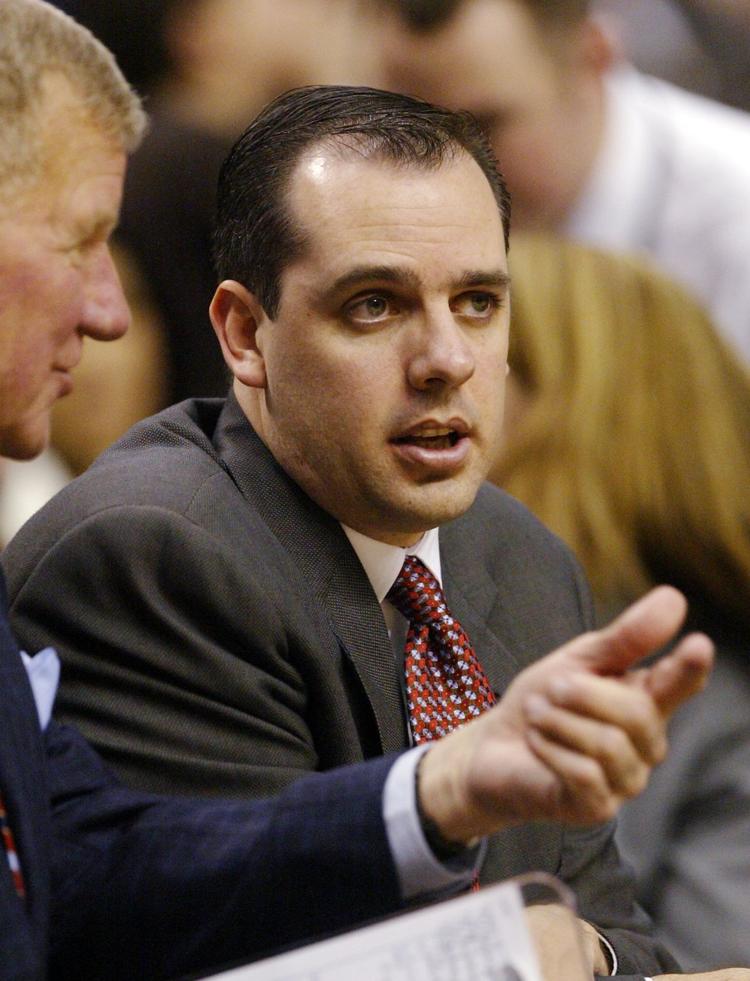 SIXERS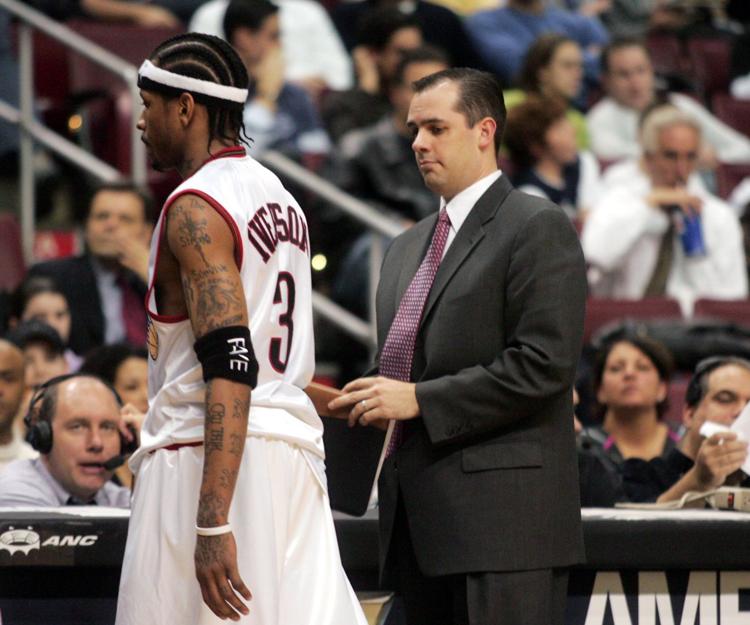 VOGEL.44551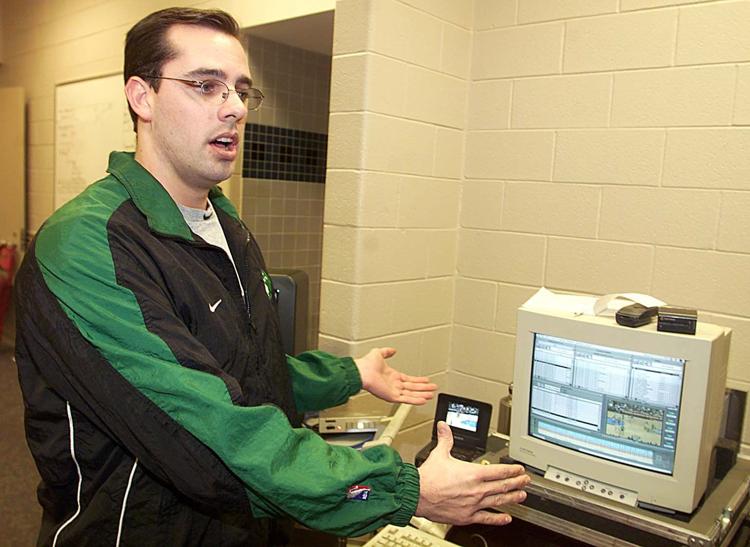 Frank Vogel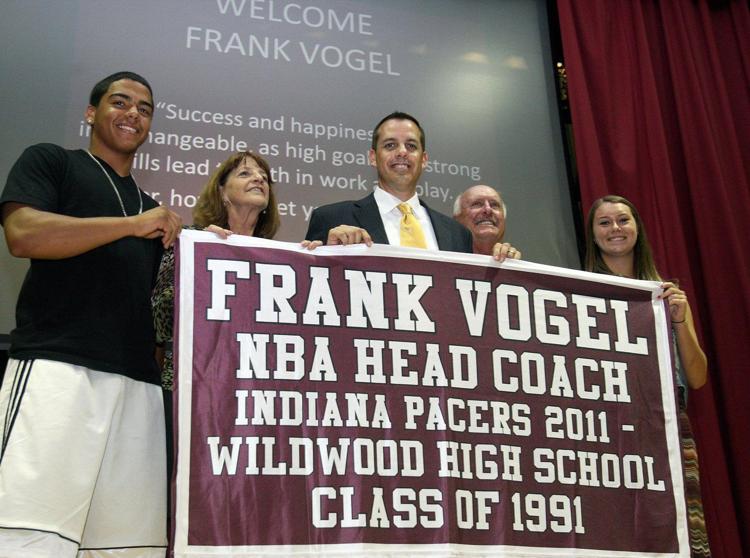 sixerspreseason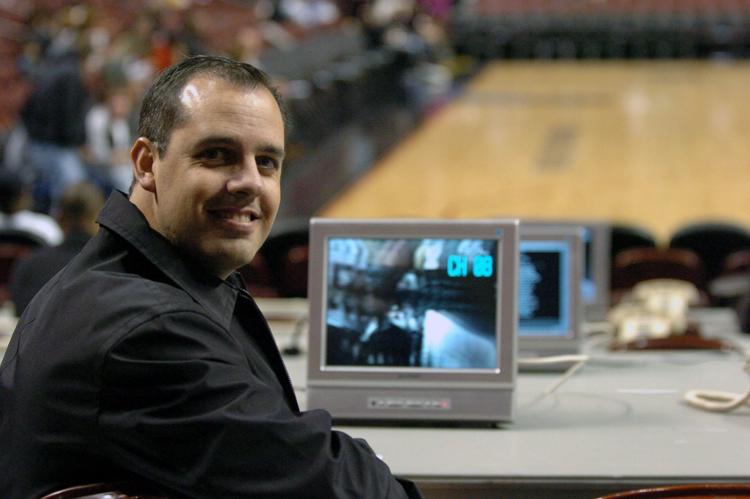 Frank Vogel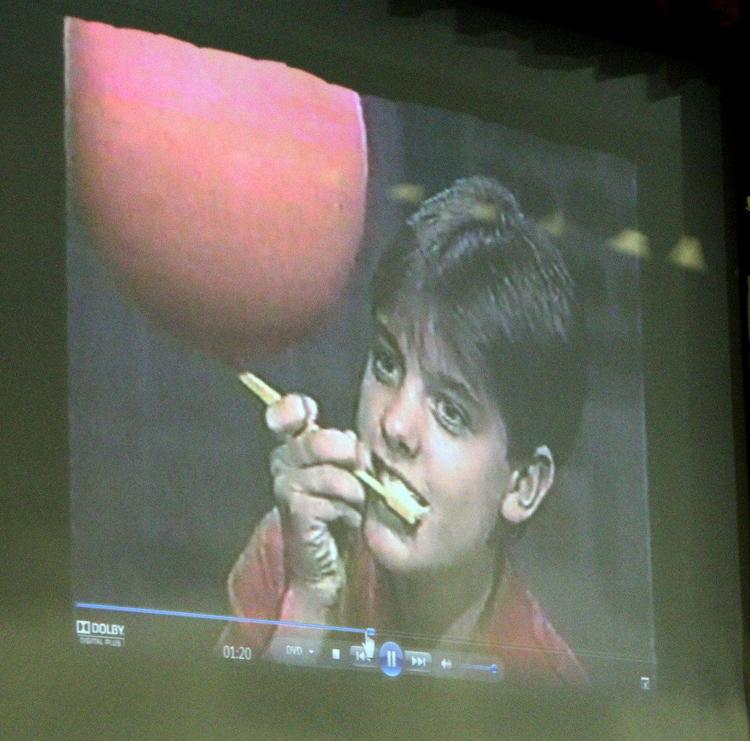 Frank Vogel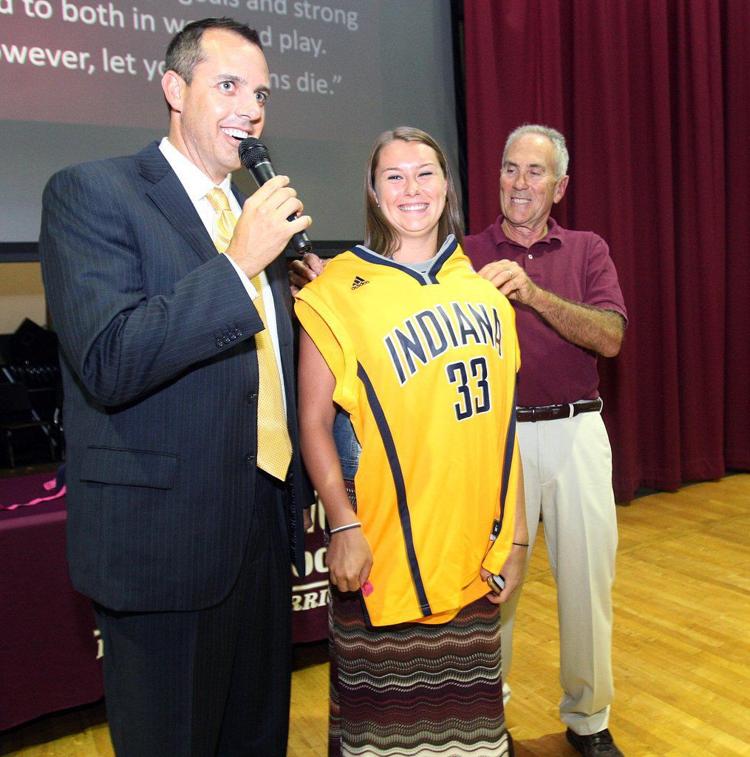 SIXERS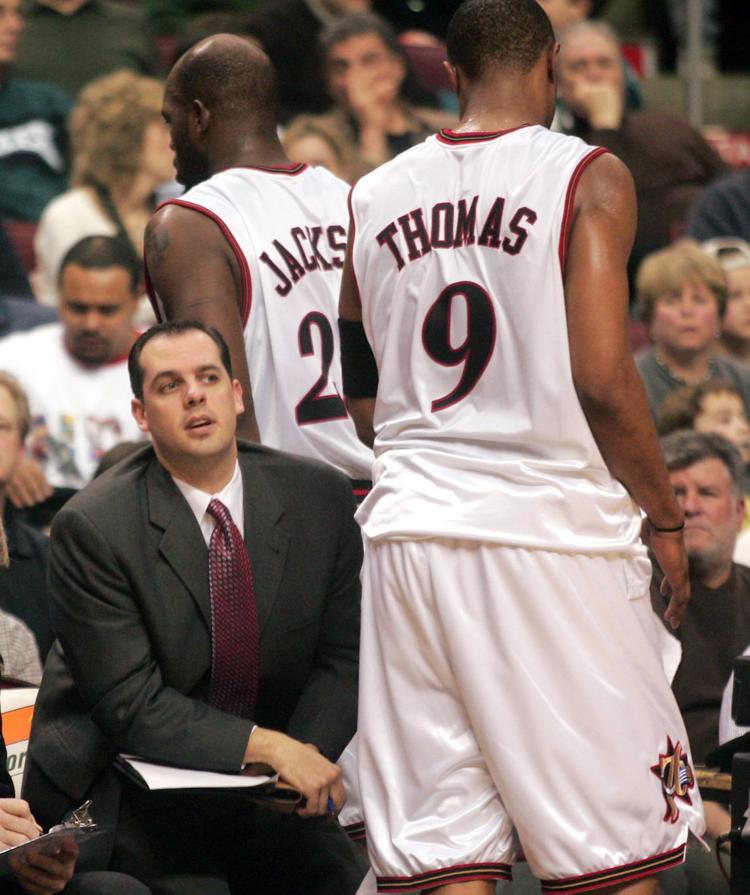 Frank Vogel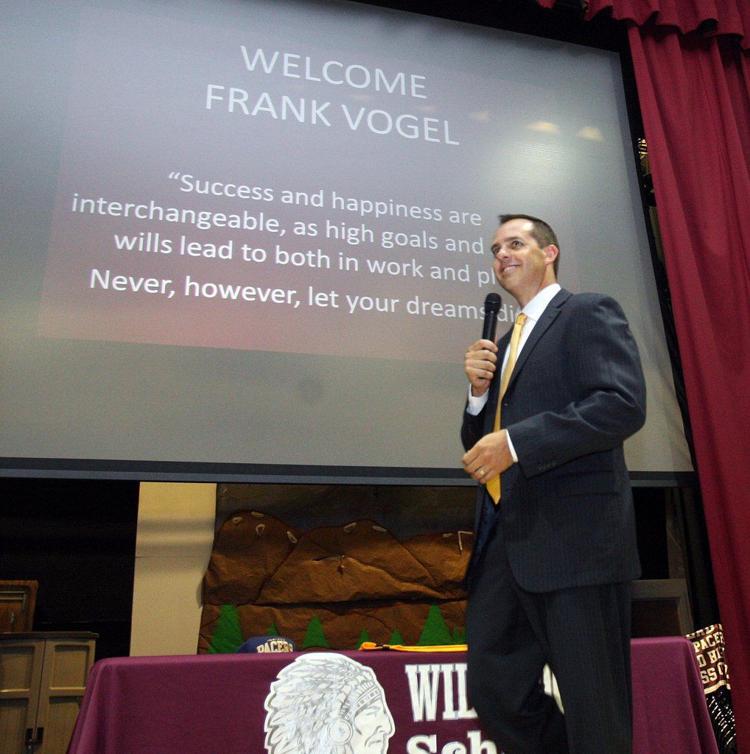 SIXERS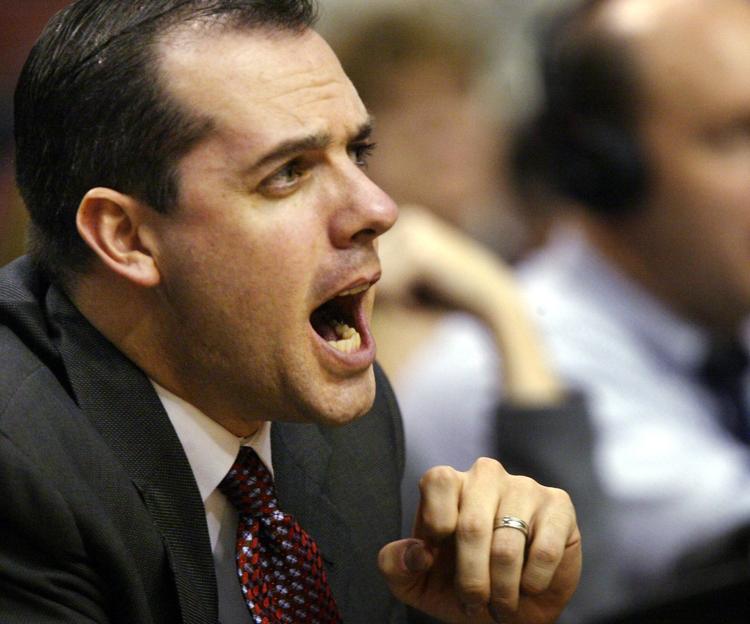 SIXERS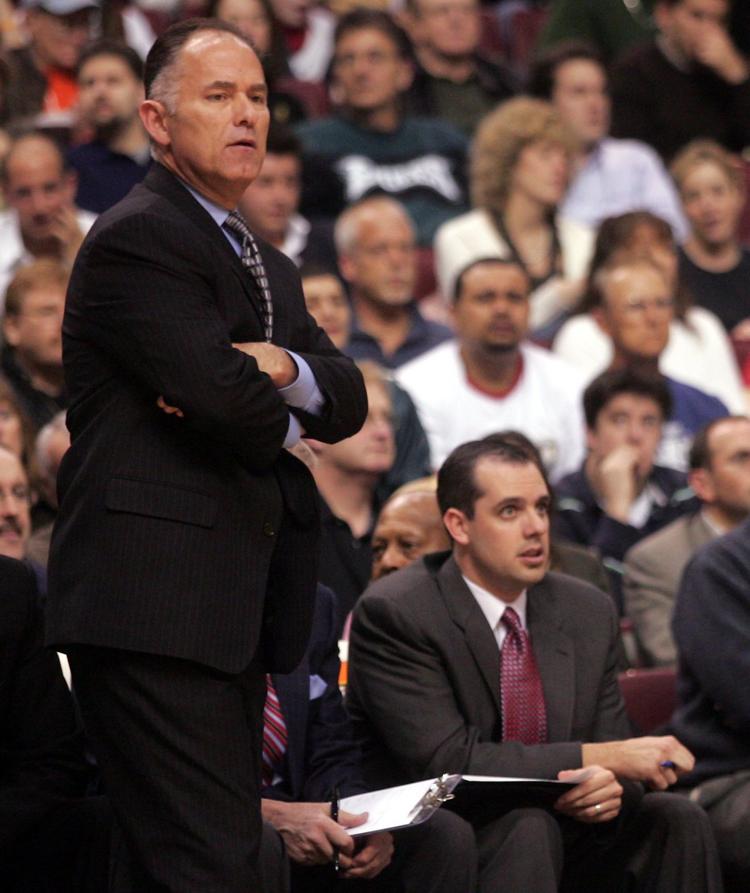 Warriors Lakers Basketball
Lakers Knicks Basketball
Lakers Heat Basketball
Nuggets Lakers Basketball
Lakers Warriors Basketball
Lakers Media Day Basketball
Nuggets Lakers Basketball
Lakers Bucks Basketball
Timberwolves Lakers Basketball
Lakers Media Day Basketball
Lakers Magic Basketball
Lakers Heat Basketball
Nuggets Lakers Basketball
Nuggets Lakers Basketball
Lakers Rockets Basketball
Raptors Lakers Basketball
Lakers Pacers Basketball
Lakers Vogel Basketball
Lakers Davis Basketball NBA
Lakers Hawks Basketball
Lakers Knicks Basketball
Lakers Heat Basketball
Lakers Coach Basketball
Lakers Bucks Basketball
Lakers Celtics Basketball
Lakers Coach Basketball
Lakers Celtics Basketball
Lakers-Davis Arrives Basketball NBA
Lakers Vogel Basketball
Lakers Bucks Basketball
Lakers Coach Basketball
Mavericks Lakers Basketball