The Continental Division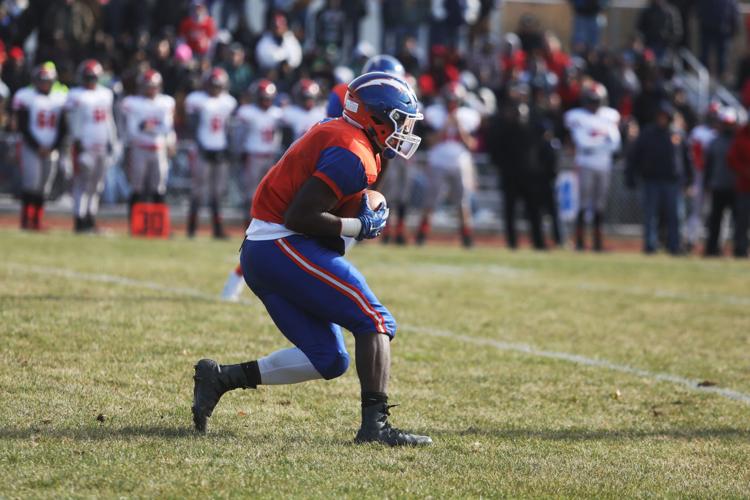 Periodically during the summer The Press will preview West Jersey Football League divisions, involving teams from Atlantic, Cape May and Cumberland counties.
What follows is a quick look at the teams in the Continental Division:
Atlantic City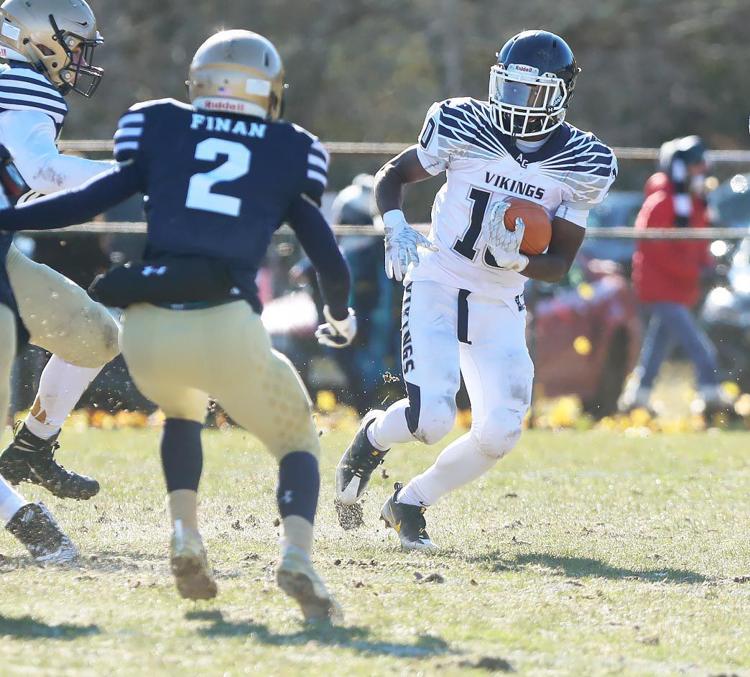 Atlantic City
Coach: Leo Hamlett
Last season's record: 0-10
First impression: Rebuilding
Quick look: The Vikings struggled last season in Hamlett's first year. Atlantic City should be young again this fall.
Atlantic City will rely on senior defensive back Sencere Brinson and senior linebacker Connor Culmone. Junior running back Shawn McGraw is a player to watch.
"We're finding a way to be positive about the things we have going on," Hamlett said. "We still have a long way to go. Things are moving in the right direction. We have some solid pieces coming back. I know things are going to get better. How fast they're going to get better is still to be seen."
Millville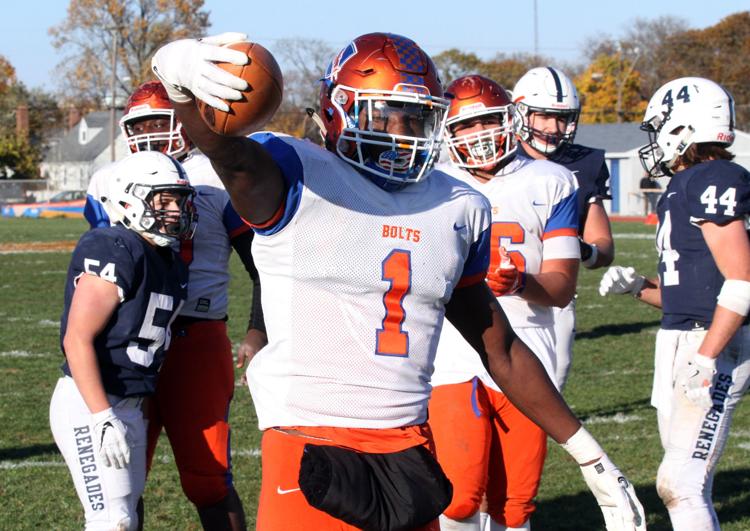 Millville
Coach: Dennis Thomas
Last season's record: 6-4
First impression: Contender
Quick look: The Thunderbolts started last season 0-3 but rallied to reach the South Jersey Group IV semifinals, losing to eventual champion Shawnee. Millville graduated several standouts but returns plenty of talent. Junior wide receiver Solomon DeShields has committed to the University of Pittsburgh. He caught 34 passes for 342 yards and five touchdowns last season. Shamore Collins, a defensive lineman, has committed to Sacred Heart University. Seniors Tommy Watson (LB), Maurice Smith (WR) and Darius Watson (LB) are also players to watch.
St. Joseph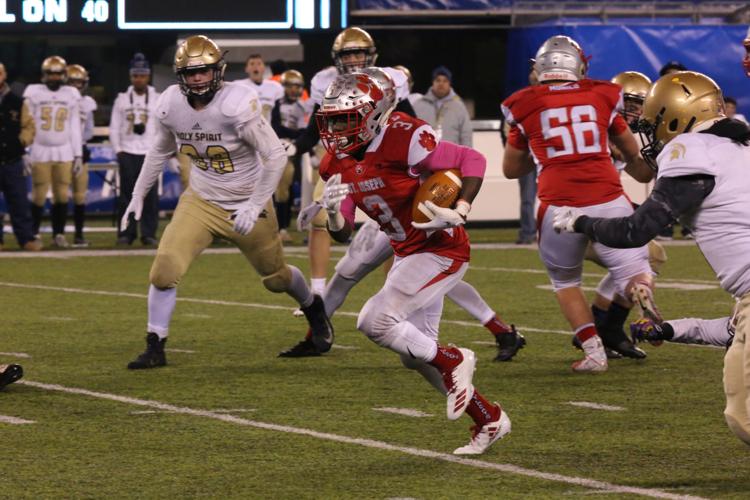 St. Joseph
Coach: Paul Sacco
Last season's record: 10-2
First impression; Favorite
Quick look: The Wildcats won their 20th state title last fall since the Non-Public state playoffs began in 1993.
St. Joe graduated plenty of standouts on the offensive and defensive lines, but the Wildcats are loaded at the skill position.
Senior running back Jada Byers, The Press Player of the Year, rushed for 1,738 yards and 29 touchdowns. Junior fullback Ahmad Ross gained 630 yards. Junior quarterback Jayden Shertel threw eight touchdown passes. Junior defensive end/wide receiver Keshon Griffin is a Division I college prospect with scholarship offers from several colleges, including Baylor and Rutgers. Junior linebacker/fullback Angelo Vokolos missed most of last season with an injured leg. He is an impact player on both sides of the ball. Junior defensive lineman Chad Lomax had nine tackles for losses.
Timber Creek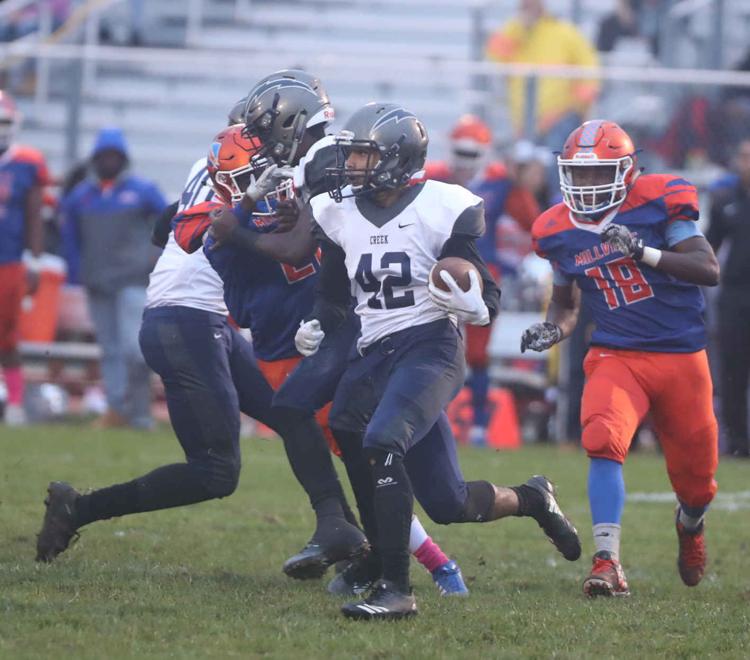 Timber Creek
Coach: Rob Hinson
Last season's record: 4-7
First impression: Contender
Quick look: Sophomore quarterback Donovan Leary saw time as a freshman last season, throwing for 568 yards and three touchdowns. Junior wide receiver/defensive back Tarheeb Still caught 39 passes for 723 yards. He has verbally committed to Maryland.
Vineland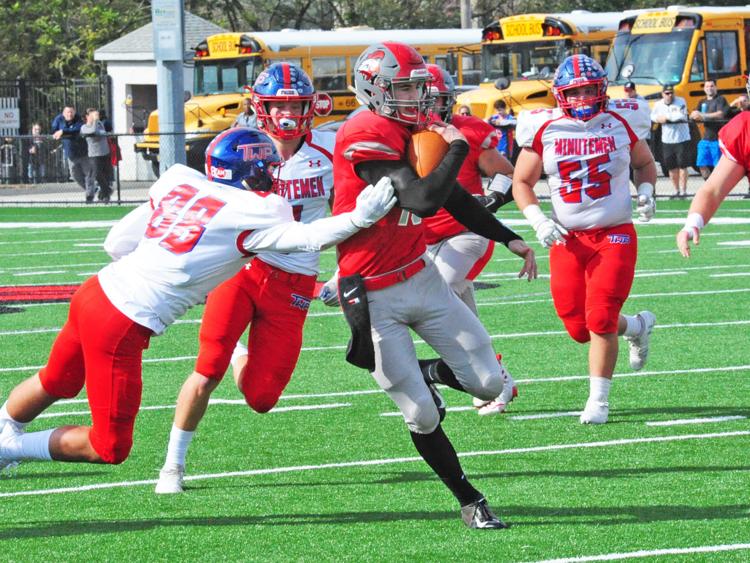 Vineland
Coach: Dan Russo
Last season's record: 5-6
First impression: Contender
The Fighting Clan won the first playoff game in school history and reached the South Jersey Group V semifinals, losing to eventual champion Williamstown.
Senior WR/DB Tyreem Powell has committed to Virginia Tech. He made 60 tackles and also caught 23 passes for 273 yards. Senior quarterback Ryan Shelton threw for 1,214 yards and rushed for 552 yards and seven touchdowns. Senior running back Nahzir Broome rushed for 749 yards and seven touchdowns.