So much for the power of bamboo.
The plant that has sat in the Phillies' clubhouse since infielder Brad Miller bought it in late June turned out to be about as lucky as poison ivy.
Its supposed charms were unable to overcome a shoddy pitching staff and a batting order with more holes in it than the S.S. Atlantus, the concrete ship that's been sitting off the coast of Cape May Point since 1926.
As a result, the most disappointing Phillies season in recent memory will end Sunday at Citizens Bank Park.
One fan will win a 2020 Toyota Corolla Sunday as part of the team's Fan Appreciation Weekend. Unfortunately, the winner won't get the keys until after the game, so he can't drive away early.
A slew of giveaways is about the only enticement for fans to show up for the series against the Miami Marlins. The Phillies entered Saturday night's game at .500 (80-80) and have to sweep the Marlins to finish with a winning record for the first time since 2011.
They were officially eliminated from a wild-card spot a few days ago but ceased to be exciting or interesting much earlier. There will be more fans wearing Carson Wentz jerseys in the stands at Citizens Bank Park this weekend than Bryce Harper shirts, and the over/under on "E-A-G-L-E-S, Eagles!" chants each day is five.
Take the over. Eagles fans need something to do to bide their time until next week's game against the New York Jets.
The Phils rank 10th among 30 teams in attendance, averaging 33,927 at home. It's an increase of nearly 2,300 over last season (26,644), and it's the first time they've averaged over 30,000 since 2013 (37,190).
But the excitement peaked in the first two months, when the Phillies were in first place in the N.L. East and were "ringing the bell" on a regular basis.
Lately, that bell has been silent.
Much of the criticism for the team's troubles has been aimed at manager Gabe Kapler and general manager Matt Klentak. After Sunday, owner John Middleton will decide their futures, whether to keep them on for one more year or clean house.
Klentak built a potentially powerful lineup by signing Harper and left-fielder Andrew McCutchon, and trading for catcher J.T. Realmuto and shortstop Jean Segura. His biggest mistake was not bolstering the pitching rotation with Patrick Corbin or Dallas Keuchel.
They are now with playoff-bound Washington and Atlanta, respectively, while the Phillies were left with Aaron Nola and a bunch of guys who would struggle in the Atlantic County Baseball League.
Injuries, slumps and Odubel Herrera's ill-fated trip to Atlantic City left Kapler with a decimated lineup. McCutchen, the sparkplug of the offense, went down with a torn ACL in early June. David Robertson was among seven relievers who spent the season on the disabled list. First baseman Rhys Hoskins is hitting .174 with five home runs since the All-Star break.
Injuries are not an excuse, however.
The Phillies had 22 players spend time on the IL this season. The Yankees had a league-record 30, including star slugger Giancarlo Stanton, yet began Saturday 103-57 and will battle the Astros for the AL title.
To be sure, Kapler didn't help himself with his constant lineup tinkering and unwavering reliance on analytics. The Phillies' inability or unwillingness to manufacture runs via small ball was especially maddening.
Speaking of which, he would do well to have a chat with Joe Maddon, who is about to be fired by the Cubs just three seasons after leading them to a World Series championship.
Maddon recognizes the value of statistics and trends but also knows when to manage by feel, to occasionally make moves according to instinct.
Also, enough with the nauseating positivity in news conferences. You don't have to throw a player under the bus, but at least let him feel the bumper once in a while, especially if there's a lack of hustle.
If Kapler can adjust his philosophy and style, keep him.
And get rid of that bamboo plant while you're at it.
Like Hoskins, it's clearly lost its power.
David Weinberg's Extra Points column appears Wednesdays and Sundays in The Press' print edition and Tuesdays and Saturdays online.
-- HIDE VERTICAL GALLERY ASSET TITLES --
Phillies Opener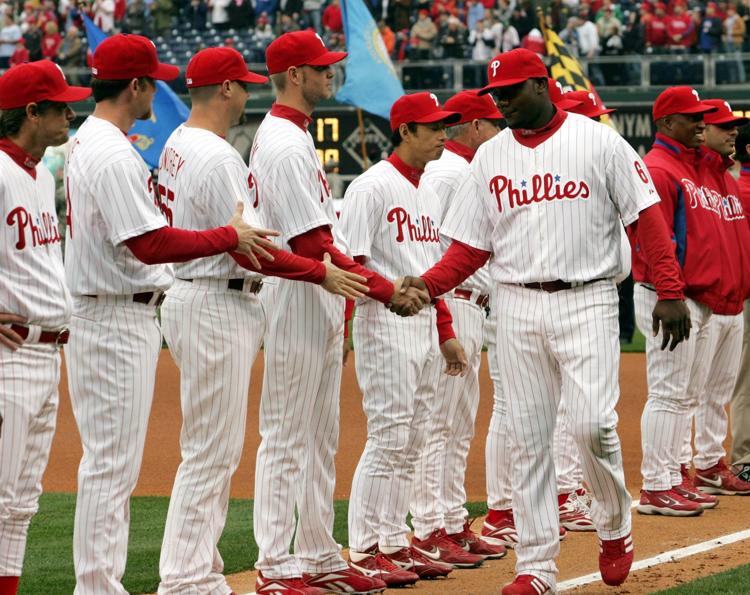 PHILLIES vs DODGERS PLAYOFFS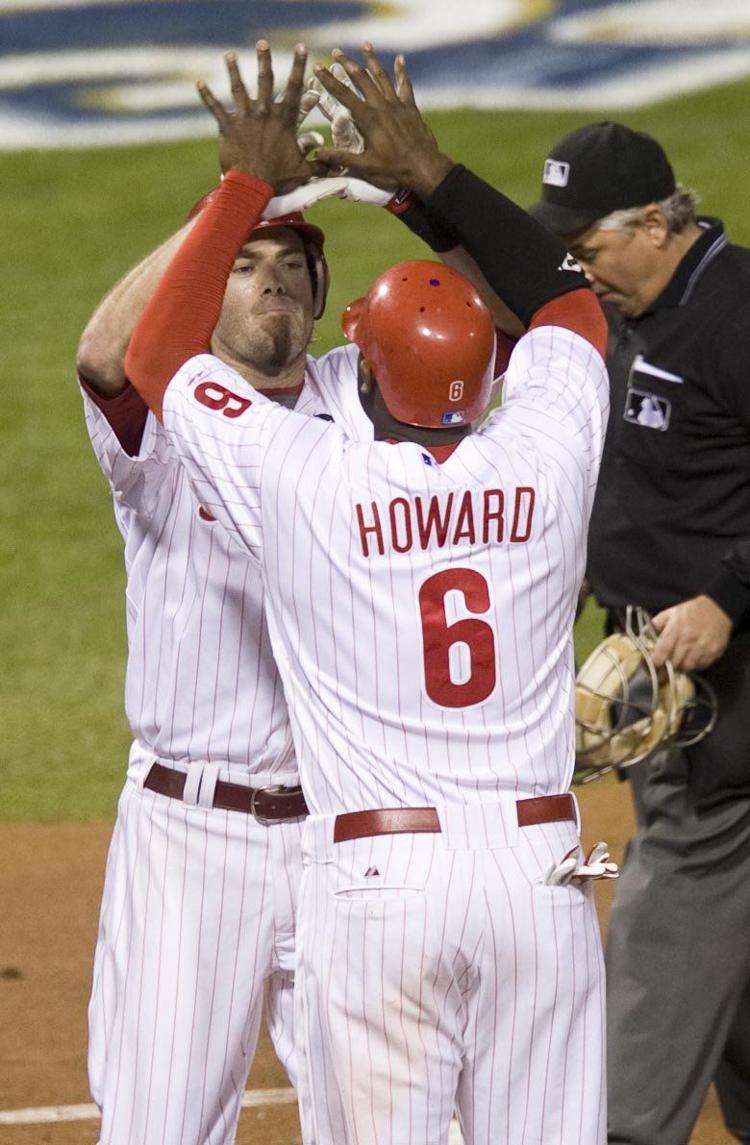 Phillies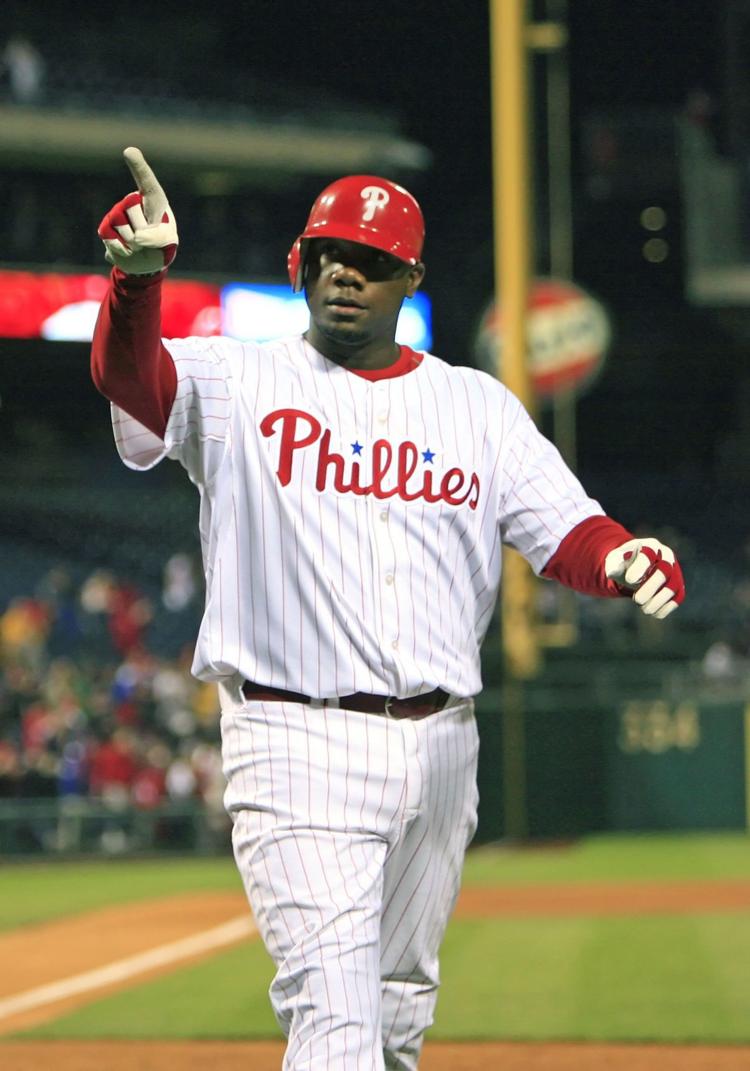 phillies playoff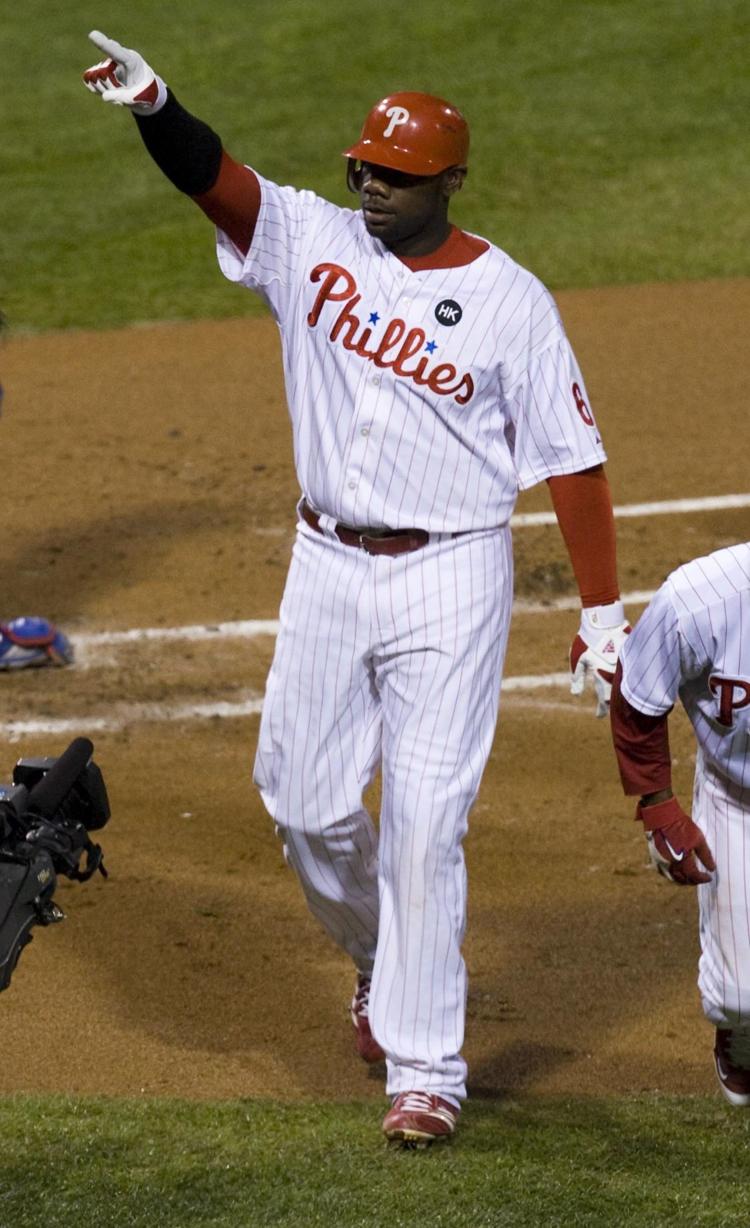 Phillies Opener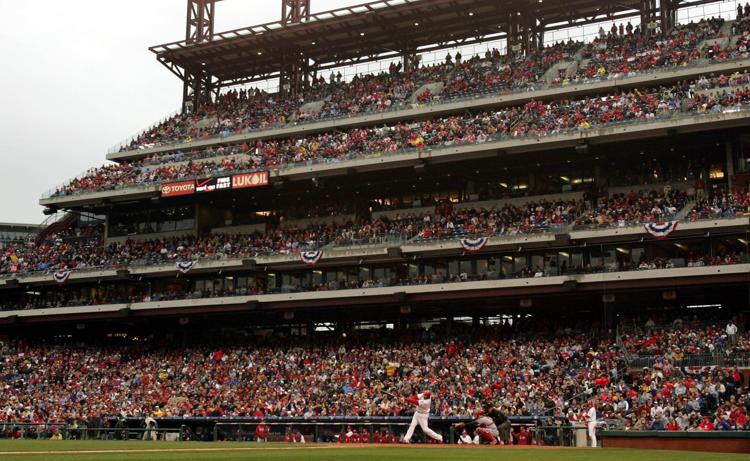 phillies opening day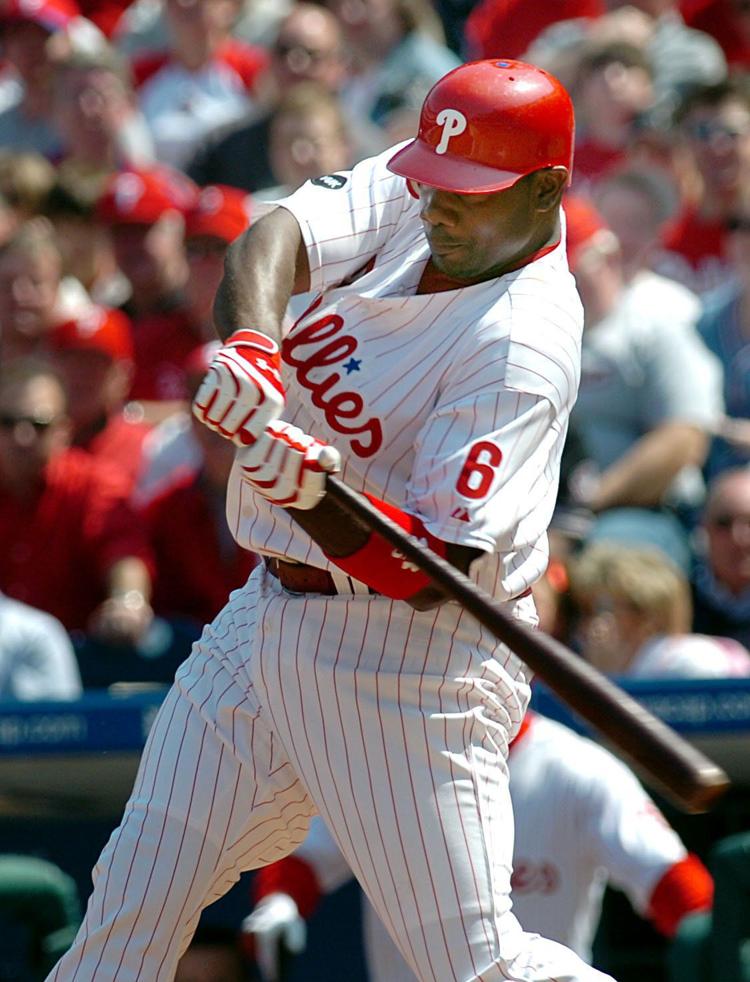 phillies opening day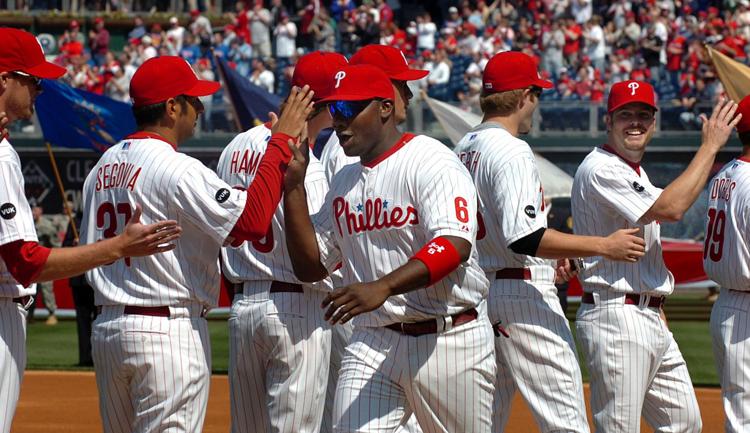 Phils Opener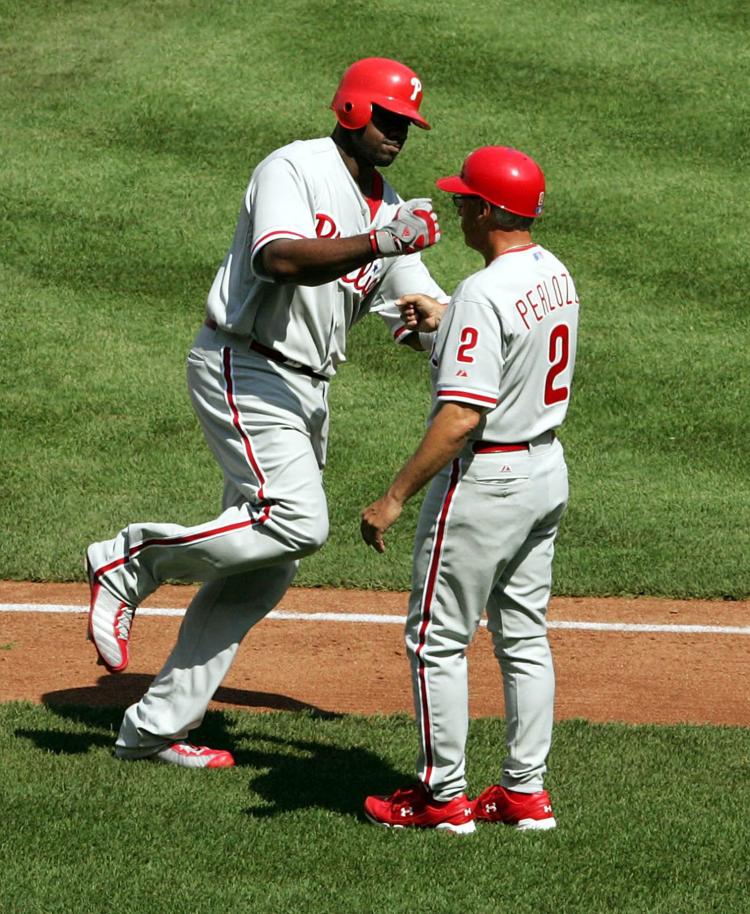 Phillies Yanks Game 3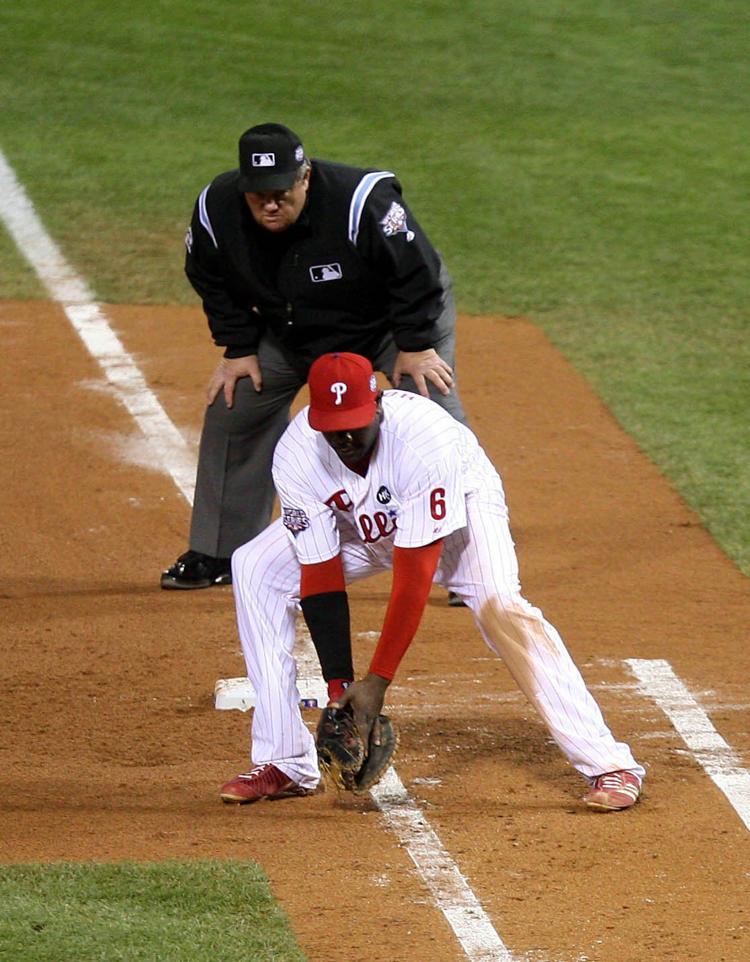 Phillies Yanks Game 3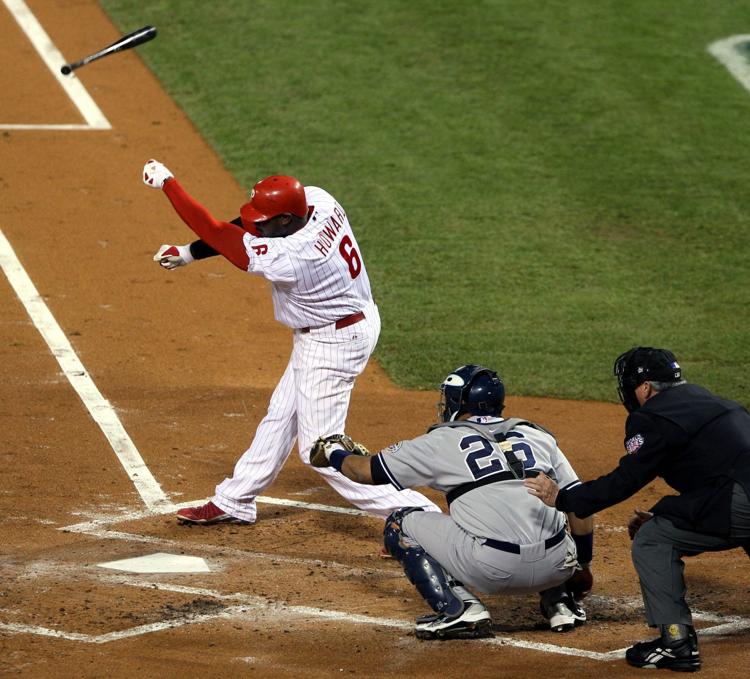 PHILLIES vs DODGERS PLAYOFFS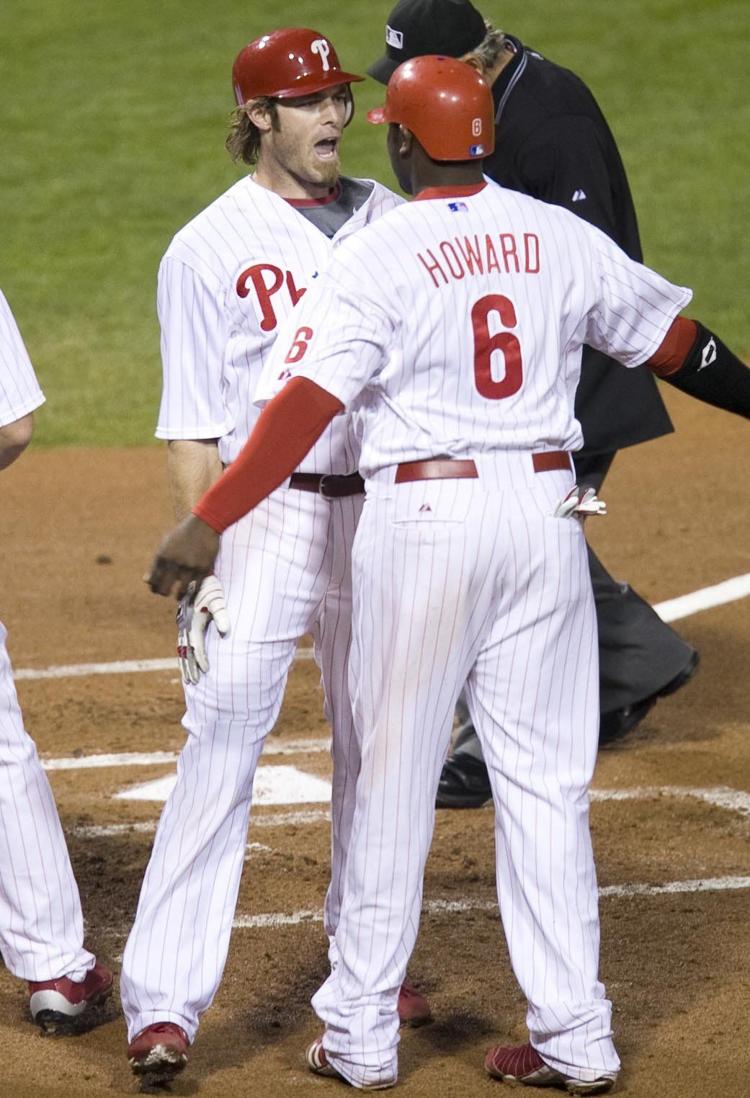 phillies opening day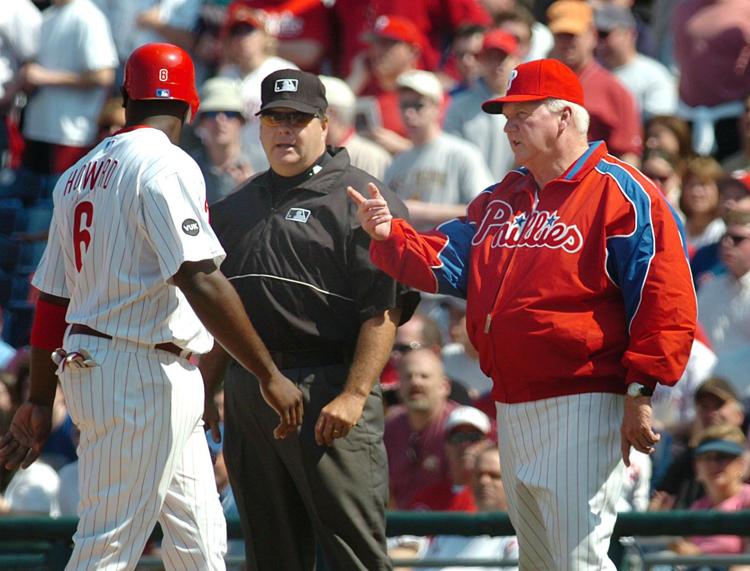 Phillies Braves Baseball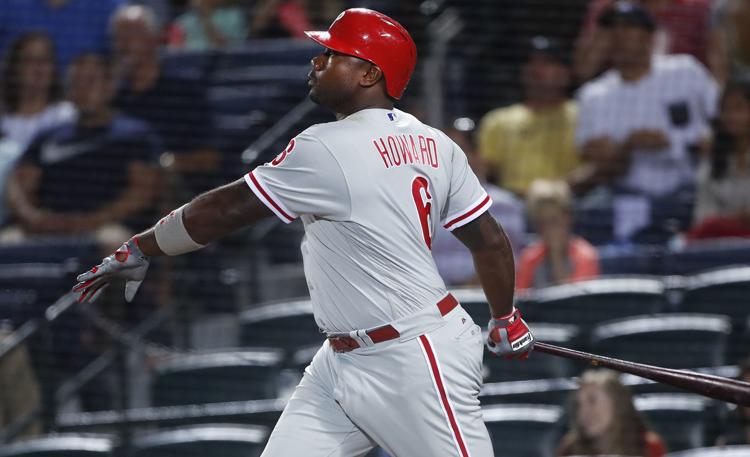 10.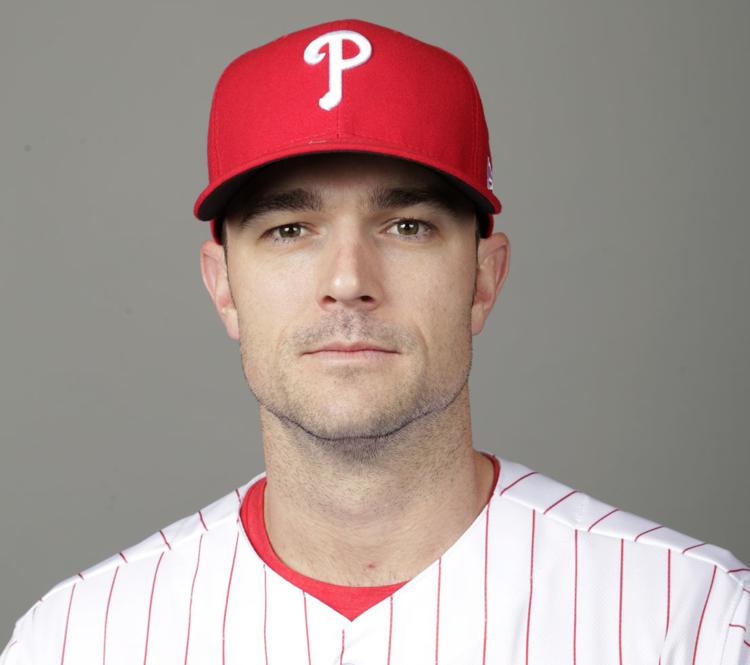 Dave Robertson will emerge as the consistent closer and save 33 games.
9.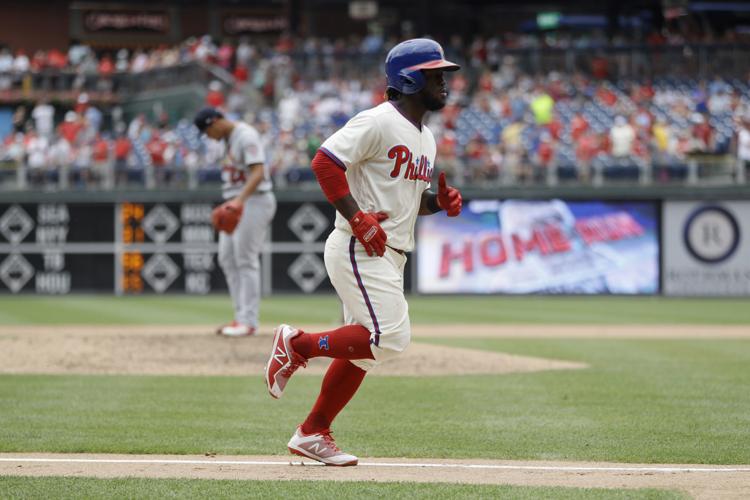 Center fielder Odubel Herrera will continue to struggle with consistency. This will be his last season in Philadelphia.
8.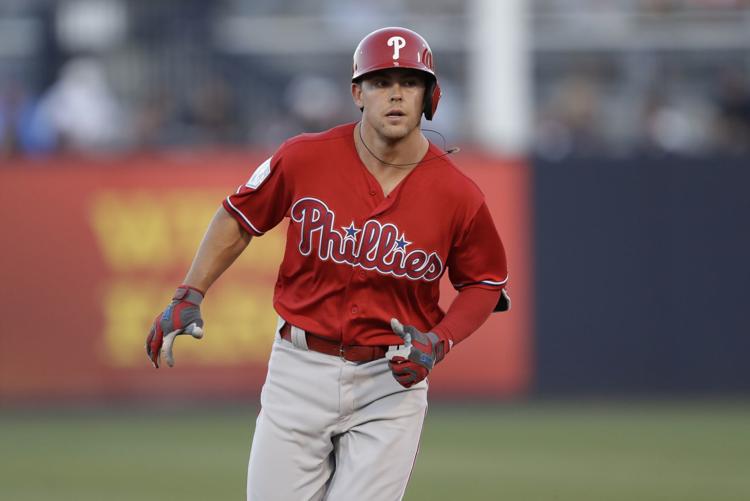 Scott Kingery will rebound from his poor rookie season, where he batted .226 and had a .267 on-base percentage. Kingery will be the Phillies every day third baseman by June 1.
7.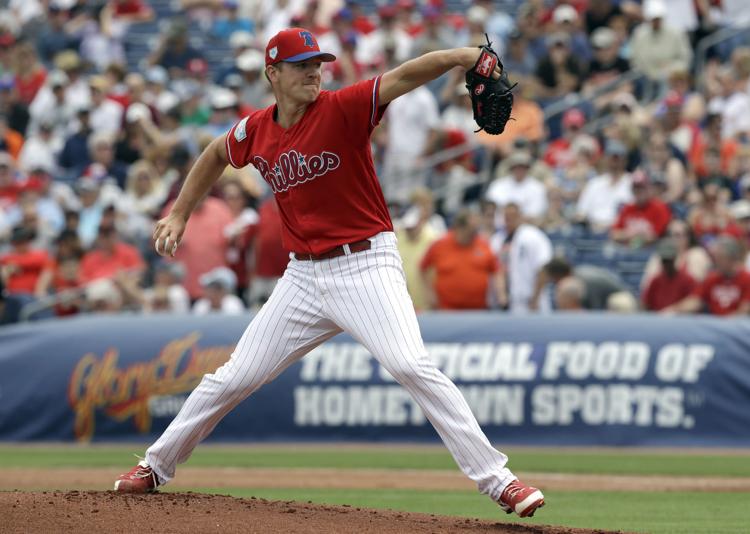 Nick Pivetta will have a breakout year. Pivetta averaged 10.3 strikeouts per nine innings last season. All he was lacking was experience. His ERA — 4.77 last season — will dip below 4.00, and he gives the Phillies a chance to win almost each time he steps to the mound.
6.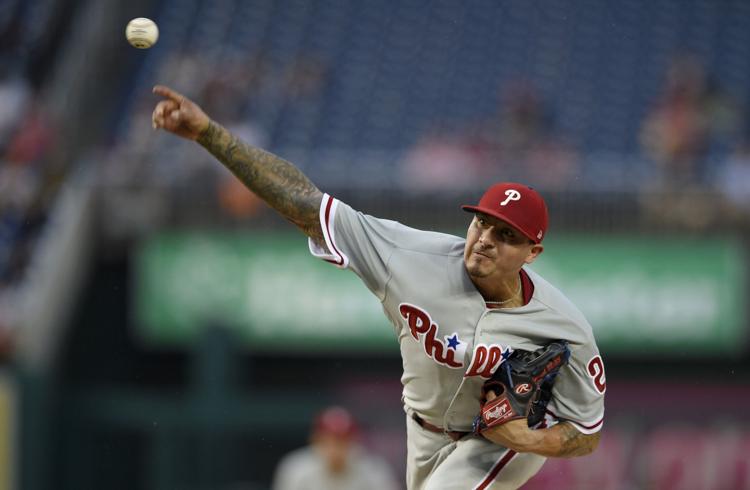 Vince Velasquez does not have a breakout season. The starting pitcher will continue to struggle with consistency. The Phillies will acquire a veteran pitcher at the July trade deadline. Velasquez will be shifted to the bullpen.
5.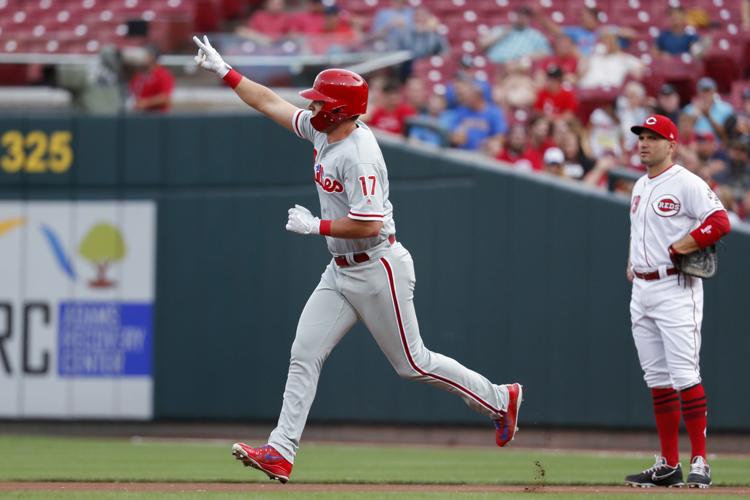 Rhys Hoskins will feel more comfortable playing his natural position of first base. It will show at the plate, where he'll hit more than 40 home runs and knock in more than 100 runs.
4.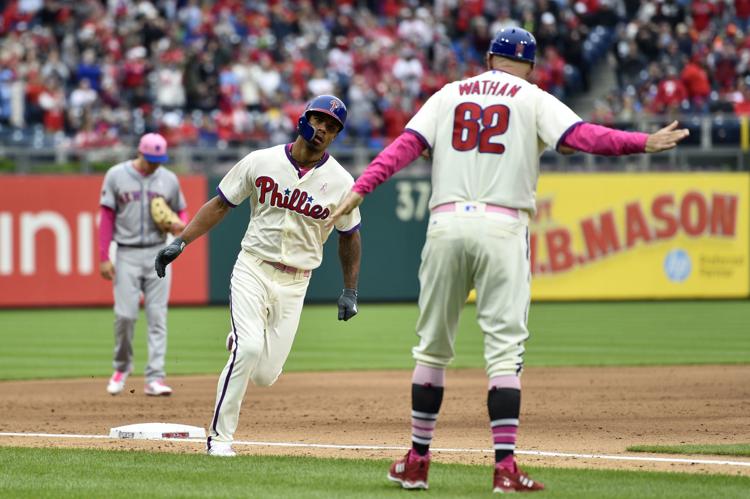 Nick Williams will come off the bench to hit two walk-off, pinch-hit home runs.
3.
Aaron Nola will continue to be one of the National League's top pitchers. But he won't be as lucky. Nola was 17-6 with a 2.37 ERA last season. Put him down for a 13-12 record with a 3.01 ERA this season.
2.
Bryce Harper's at-bats will be appointment television. The outfielder will hit a career-best 43 home runs, but he will create some angst by only batting .259. The analytics fans will counter criticism of the batting average by pointing toward Harper's career-best 100-plus walks.
1.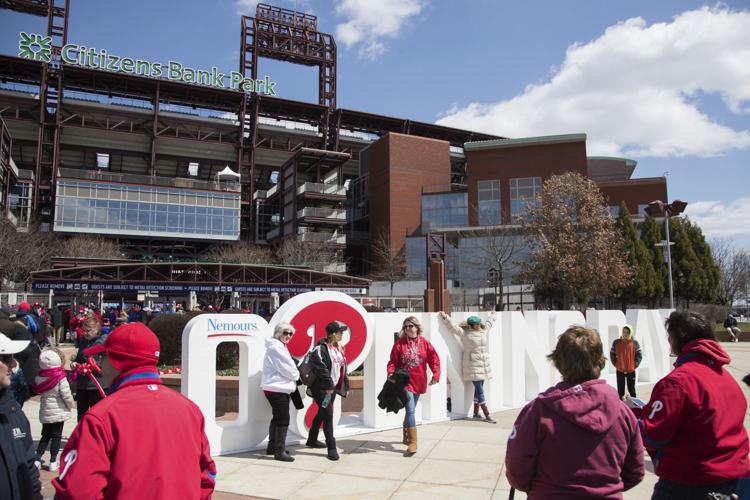 It will be an exciting season at Citizens Bank Park but not that exciting. The starting pitching will still be worrisome. The Phillies will finish 87-75 and lose to the Chicago Cubs 6-3 in the NL wild card game.
-- HIDE VERTICAL GALLERY ASSET TITLES --