The combination of anticipation for those light-heavyweight to heavyweight striper to move our way and the presence of loads of tautog is keeping fishing going as we enter November.
There are plenty of reports of striped bass in the 30- to 40-pound class to the north of Island Beach State Park in the ocean and inside the 3-mile legal zone.
Manasquan, Chadwick Beach and Highlands have been mentioned. The reports are accompanied by descriptions of gannets diving over fish pushing water, with bunker and sand eels likely the main attraction.
It sound as though it is mostly a trolling action with a lot of boat traffic in some areas.
Surf fishing for striped bass features a decent number of quality fish that weigh in the teens and low 20s.
The Pat Erdman Atlantic County Surf Fishing Derby got its first striped bass entry. Tournament director Don Brown said David Taylor, of Linwood, caught the 15.4-pound, 34-inch striper from the Margate beach.
It was verified at Tight Lines in Somers Point.
Tight Lines also weighed a 2.8-pound tautog for the Derby caught by Melissa Johnson, of Somers Point.
Tim Davis reported a new leader for the Century Custom Rods Surf Fishing contest that is based in Avalon but covers Cape May and Atlantic counties.
Matt Koochembere caught a 14.6-pound striped bass Wednesday.
Tautog catches have also been widespread from fishers working the rockpiles, bridges, bulkheads and along sod banks.
Noel Feliciano always seems to have something going on at One-Stop Bait and Tackle in Atlantic City.
He is running a free tautog contest through Sunday and has had two interesting entries.
The contest has a new leader, Phaun Nguyen, 45, of Pleasantville. She hauled in a 5.4-pound, 21-inch tog off an Atlantic City jetty.
On Oct. 25, 11-year-old Marcos Cortero brought in a 4.4-pound, 19.5-inch tog to claim second on the leaderboard.
Young Marcos was back out on an Atlantic City jetty fishing late Friday afternoon with an uncle when the local scribe called. They had caught two undersized 14-inch fish they returned to the water.
Marcos lives in Atlantic City within walking distance of the jetties and is maybe one of the area's youngest rocks stars.
He said he fishes every day and has caught 20 keeper tog so far, but this latest one is his biggest yet. He said he has been fishing all his life.
Marcos said it took him 15 minutes to get the fish up on the rocks and that the fight tired him out.
Great to know the young people are into fishing.
Michael Shepherd is the retired sports editor of The Press. His column appears Tuesdays and Saturdays in print and Mondays and Fridays online.
Trout Season 1997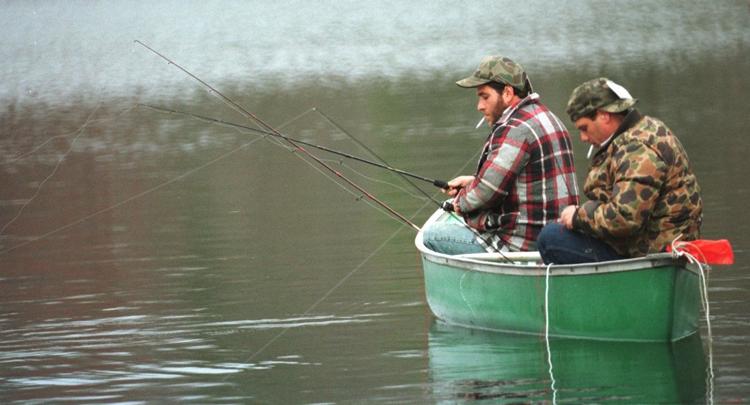 Trout Season 1997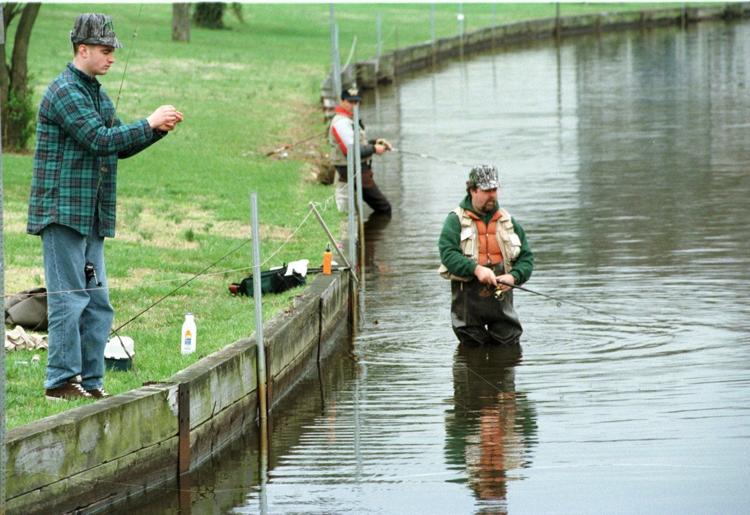 Trout season 1997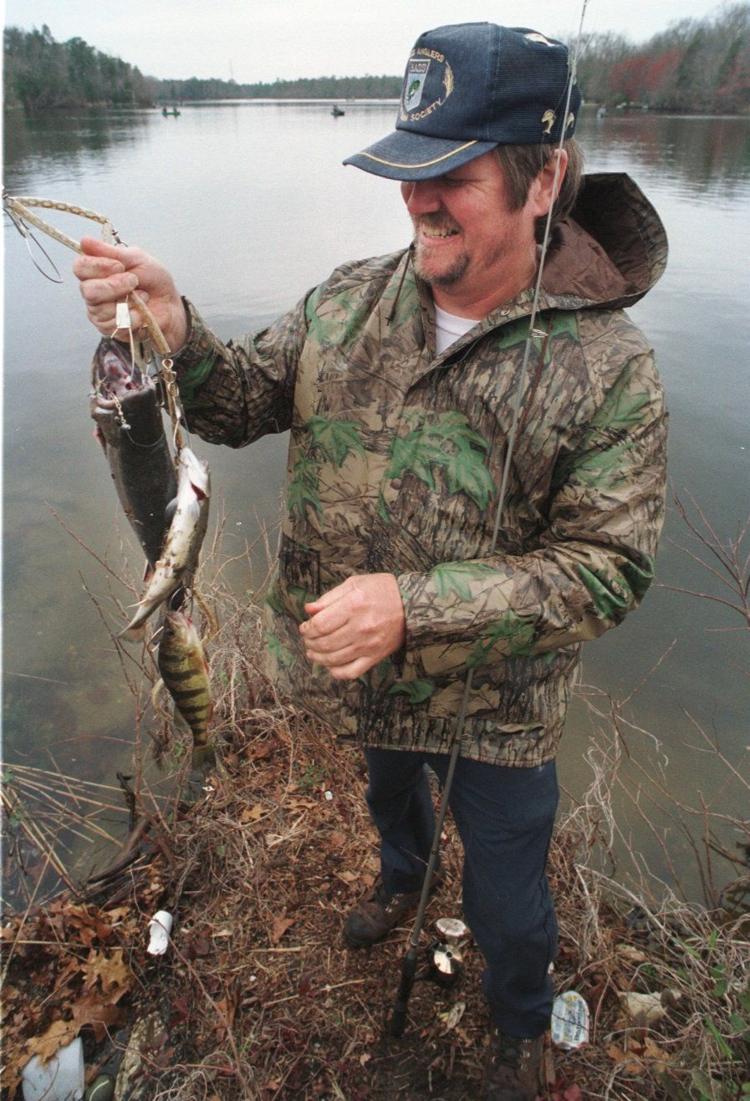 Trout season 1998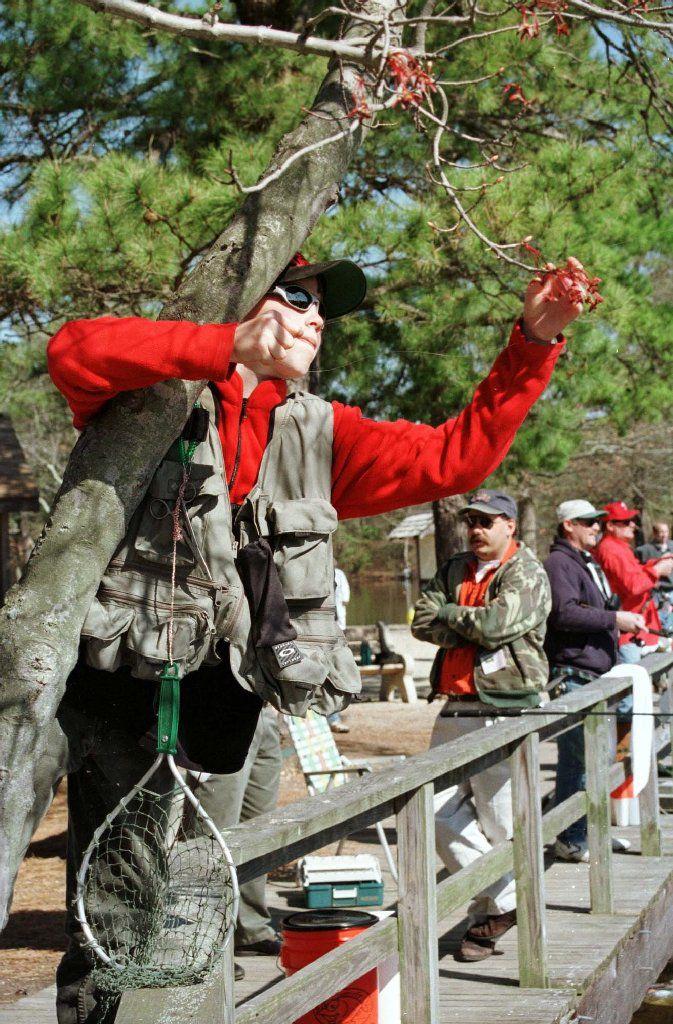 Trout season 1998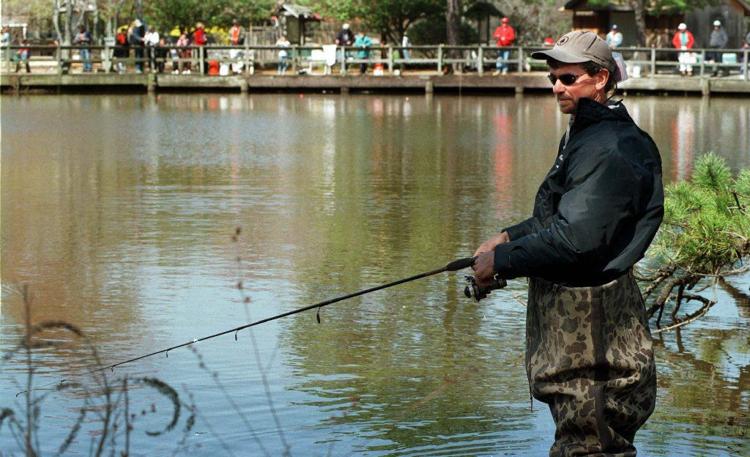 Trout season 2000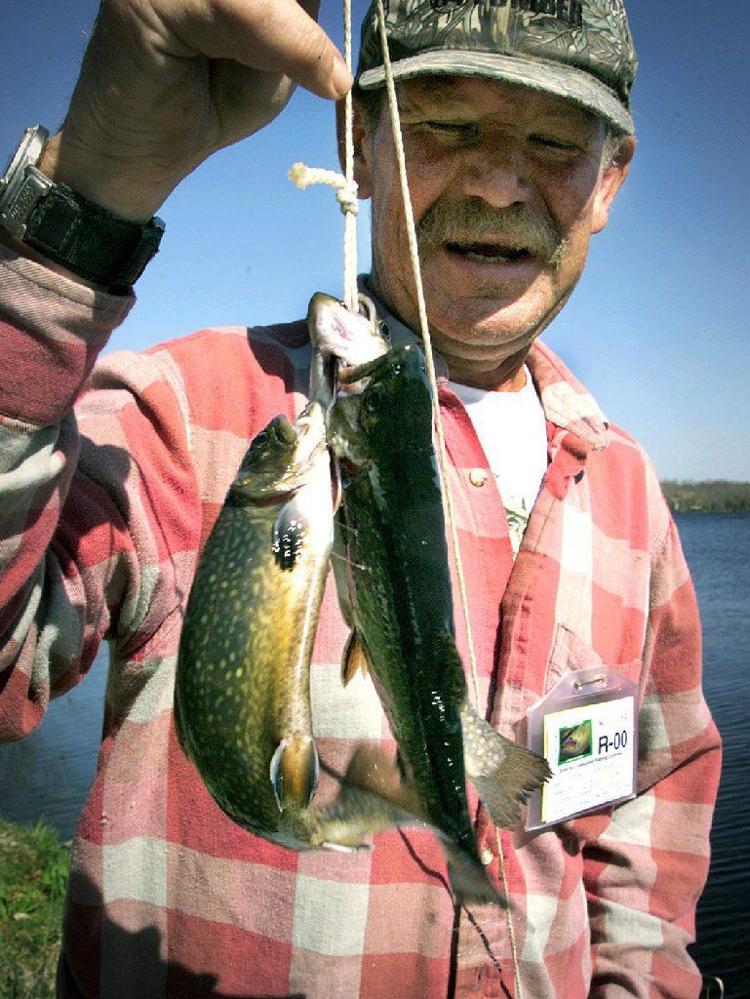 Trout season 2001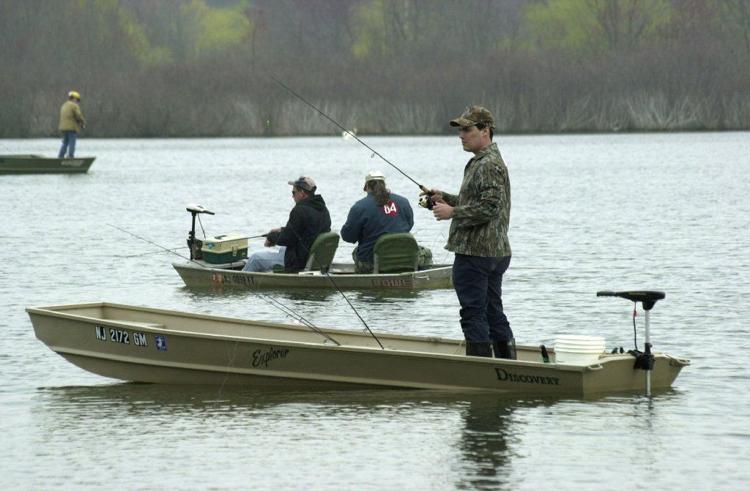 Trout season 2001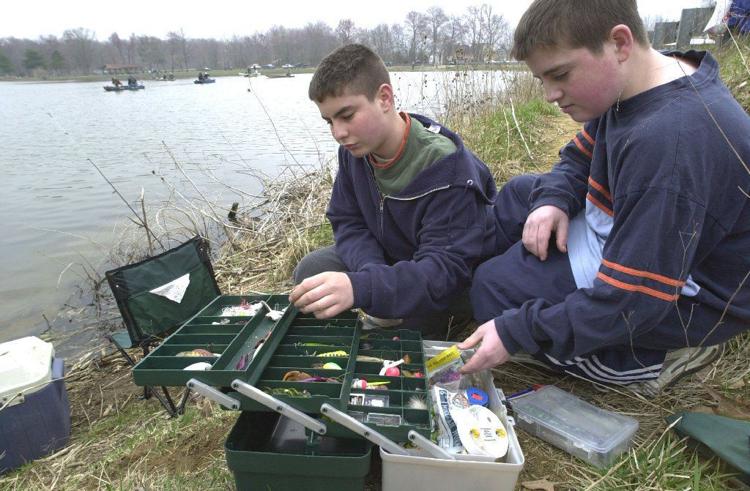 Trout season 2004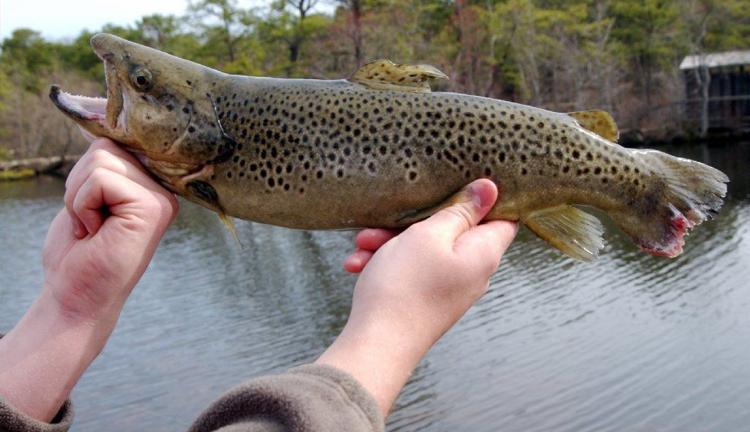 Trout season 2004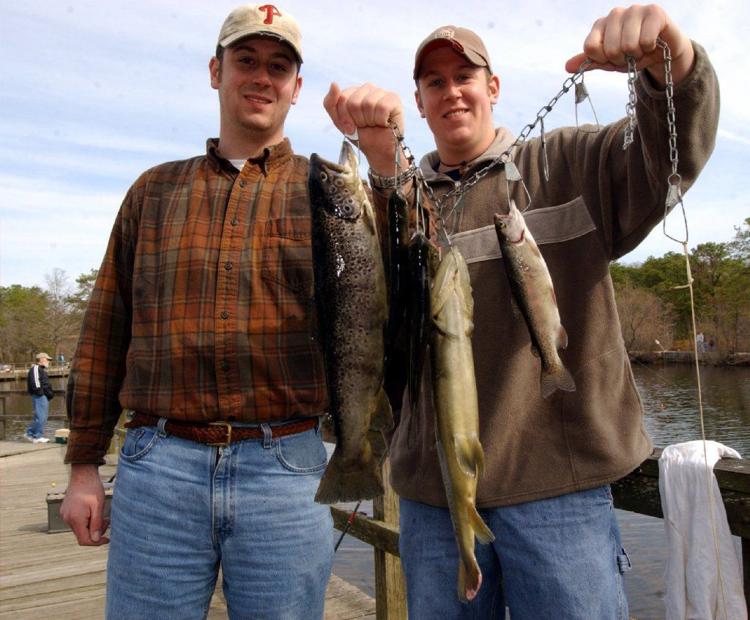 Trout season 2004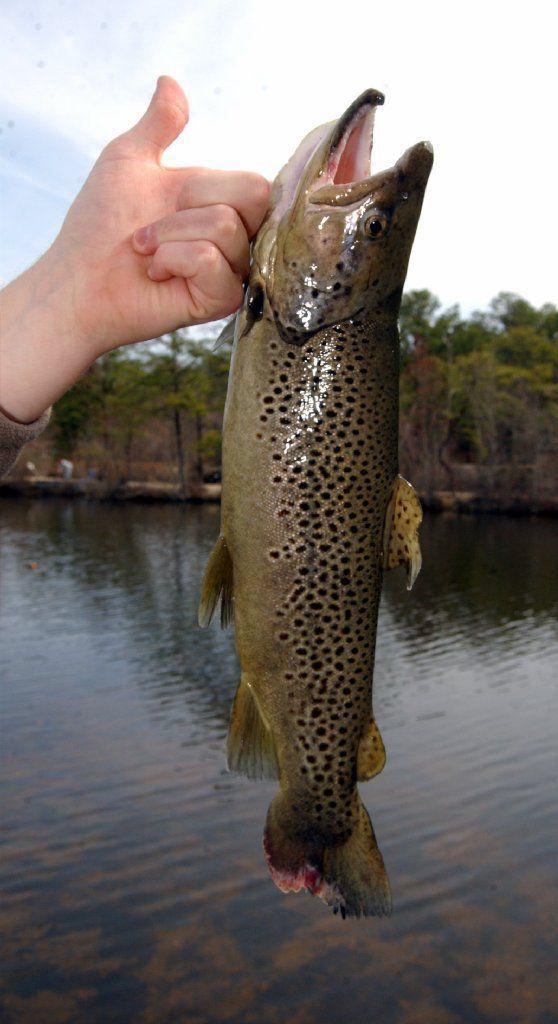 Trout season 2004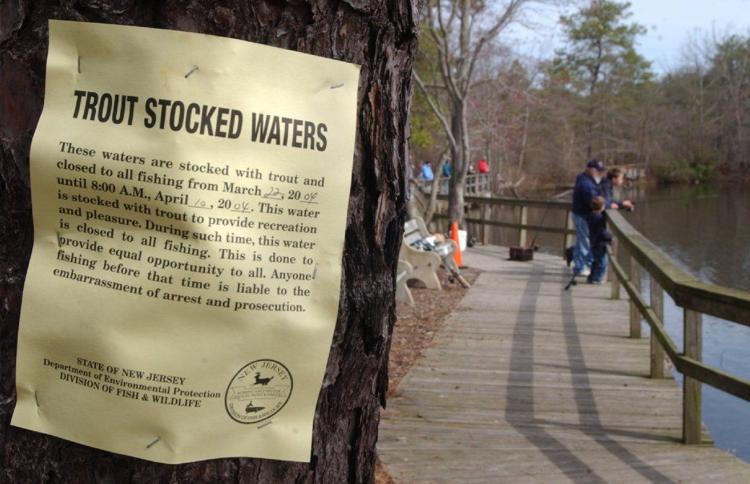 Trout season 2004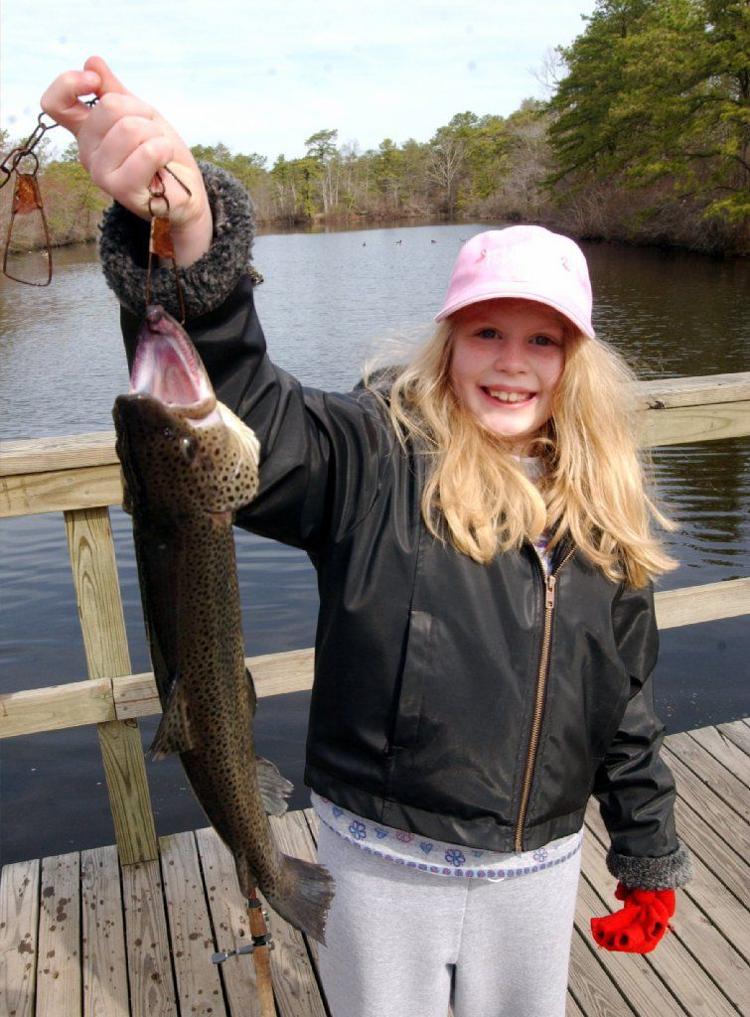 Trout season 2005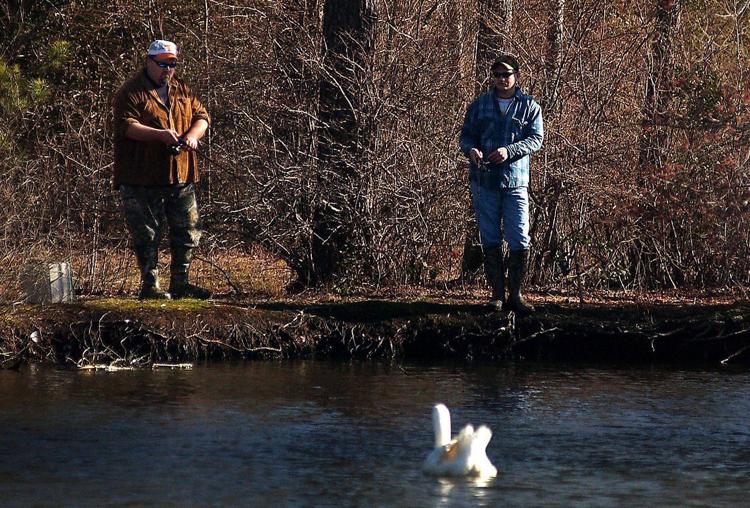 Trout season 2005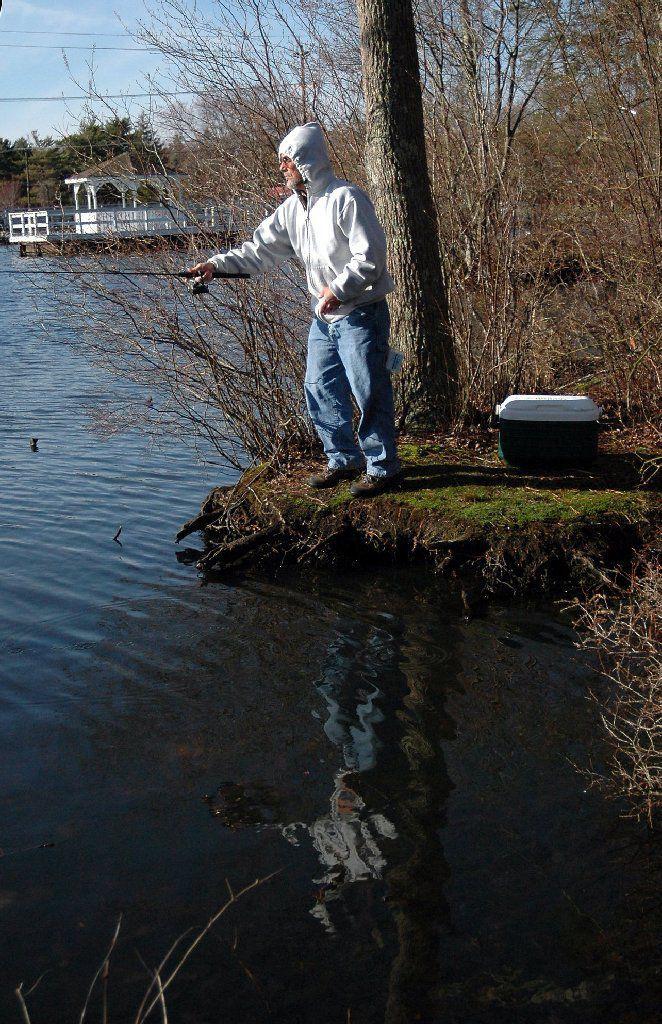 Trout Season 2005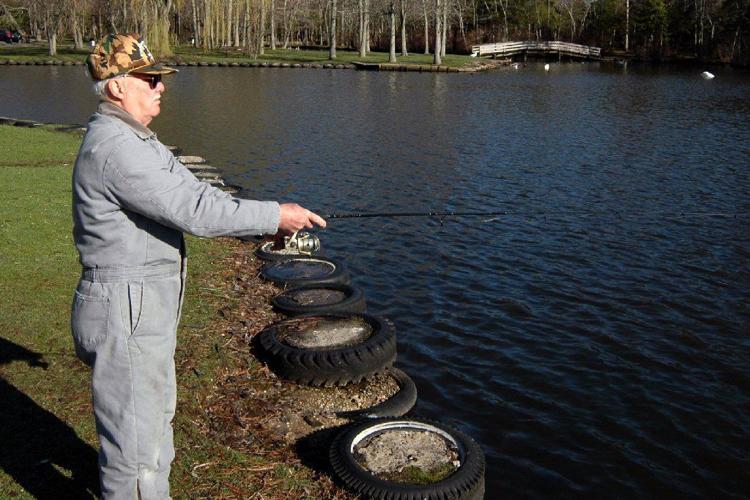 Trout season 2007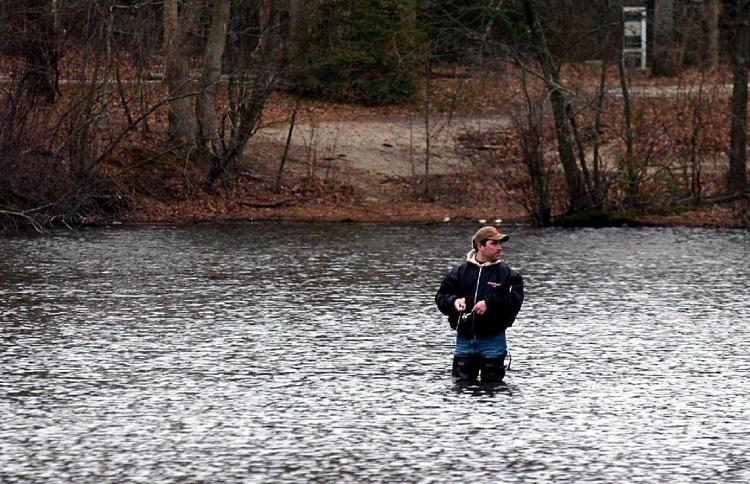 Trout Season 2007