Different methods are being employed in an attempt keep it going in the fishing world of South Jersey during this time of social distancing.
Bait and tackle shops are getting creative.
Andy Grossman at Riptide Bait and Tackle in Brigantine offers a beach service through 4by4 Assist towing when vehicles get stuck in the sand. And Andy always mentions about the Strock's pound cakes he sells. So he is in the shop.
Mike Cunningham of Sea Isle City Bait and Tackle has set up a phone and internet schedule for curbside pickup of bait from 9-11 a.m. starting Tuesday. Call ahead at 609-263-6540 to make an order, or go to his Facebook page.
Noel Feliciano at One-Stop Bait and Tackle in Atlantic City is not letting anybody in the door and observing the 6-foot spacing while accepting only credit cards as payment.
Dave Showell at Absecon Bay Sportsman Center in Absecon said he personally will be at the store and marina and bait shop, and he will limit the number of customers he allows to enter at the same time.
Fisherman's Headquarters in Ship Bottom is not open to the public but is taking orders by phone and accepting cash and credit card. The pickups are from 8 a.m. to 5 p.m. daily and from 8 a.m. to 4 p.m. Sundays.
So the small business owners are trying to cope with conditions they can't control.
Then there's the inevitable question: How's the fishing?
It had been super recently until that lovely rainstorm blew through South Jersey on Monday.
Showell posted online a new photo from Sunday of a striped bass sent by an unnamed and unshown fisher who reported he caught it in the "river." Those striped hounds try not to burn their spots.
Feliciano said he hasn't seen this many fish as this year. The rocks stars around Absecon Inlet have been picking a lot of striped bass. He said bunker, clam and bloodworm are all working.
He has been talking about fishing as a bit of good news and as a positive way to bring family together in the outdoors.
And, for some, to put dinner on the table.
He stresses the 6-foot spacing rule even out on the jetties.
The Fish-Heads report out of Long Beach Island added winter flounder to the menu of species being caught. The report was about fishers catching winter flounder in Barnegat Bay waters.
Grossman contributed spiney dogfish sharks in the surf at Brigantine. Andy has not yet registered a keeper striper.
Michael Shepherd is the retired sports editor of The Press.
During the winter, his column appears Mondays online and Tuesdays in print.
Trout Season 1997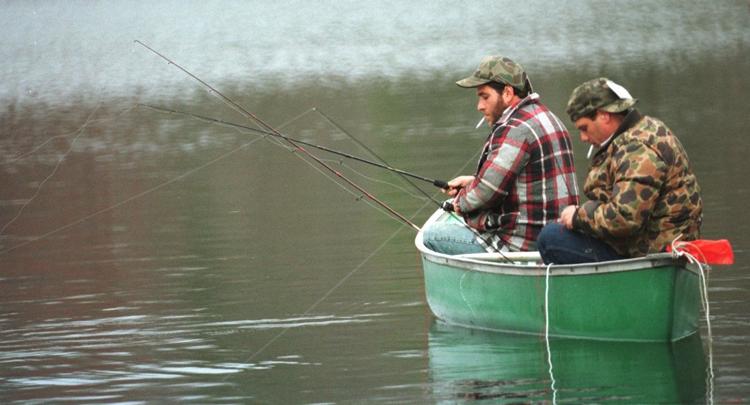 Trout Season 1997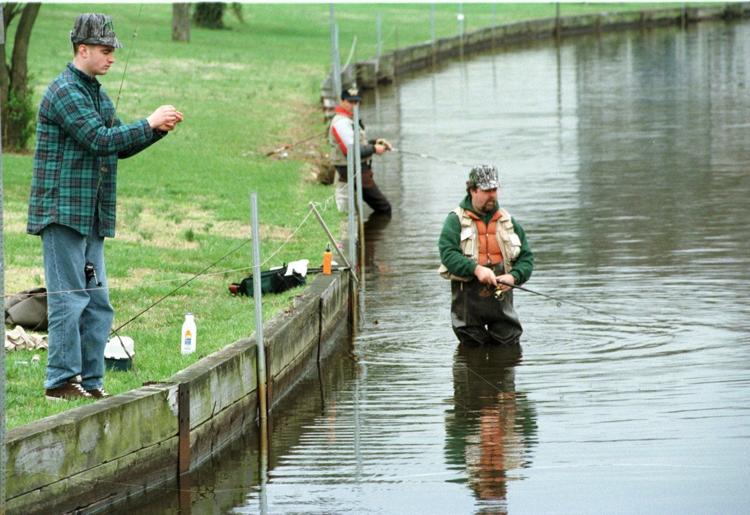 Trout season 1997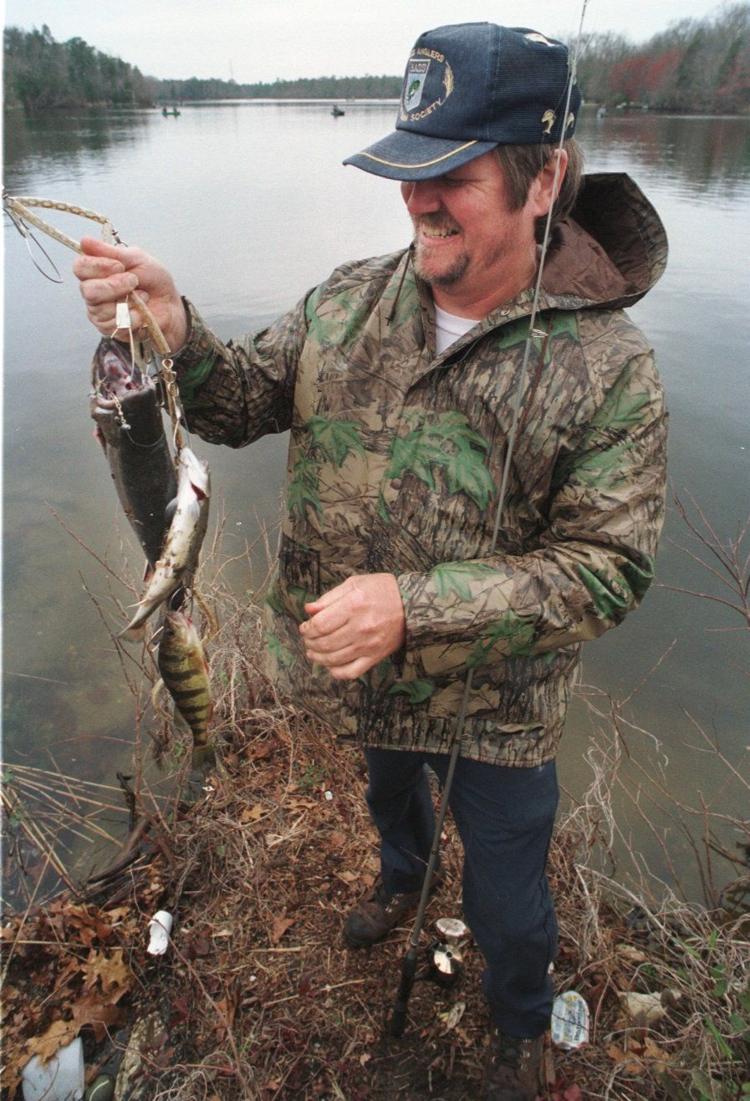 Trout season 1998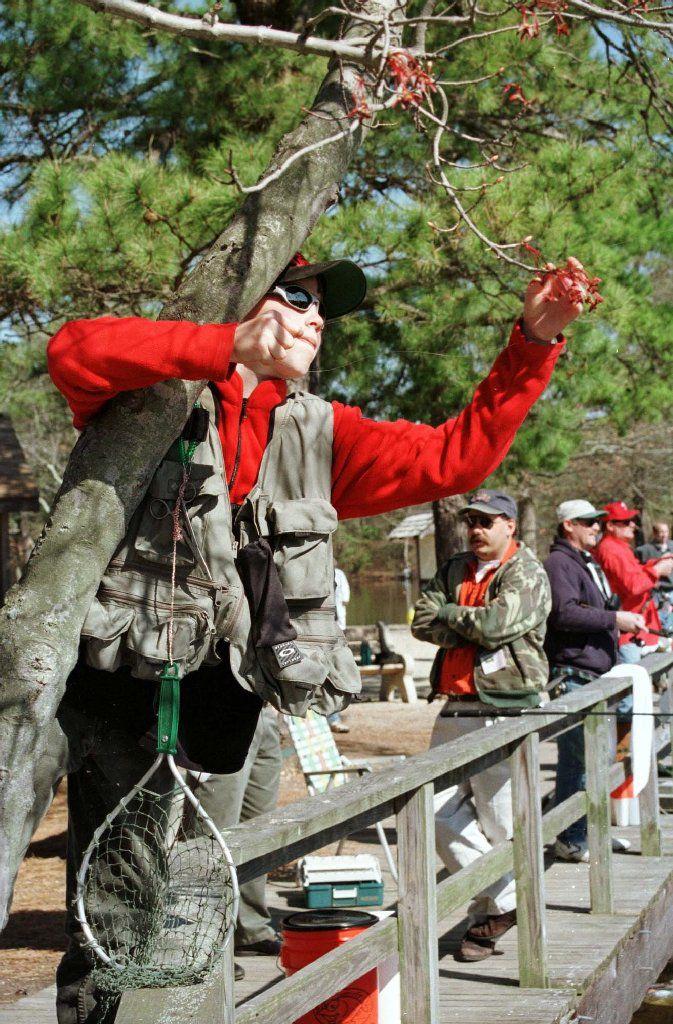 Trout season 1998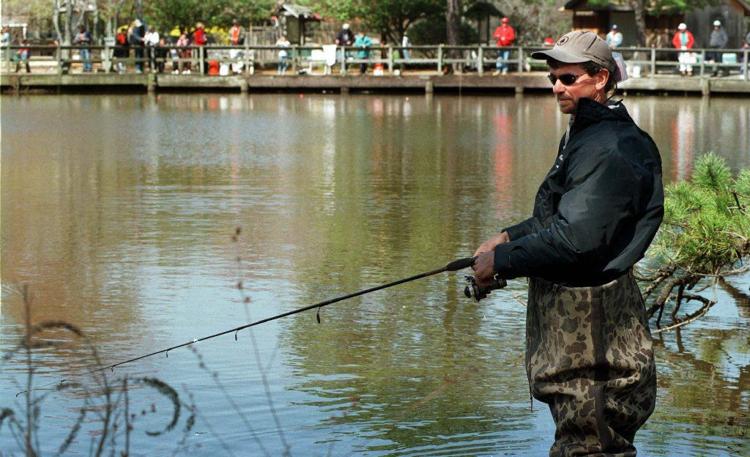 Trout season 2000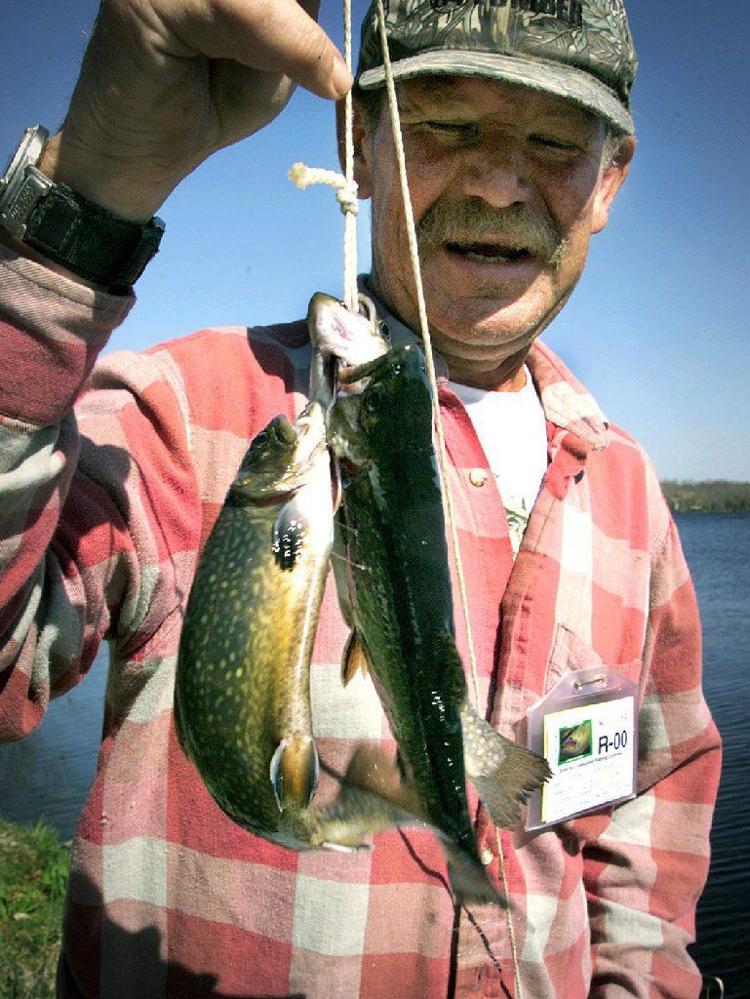 Trout season 2001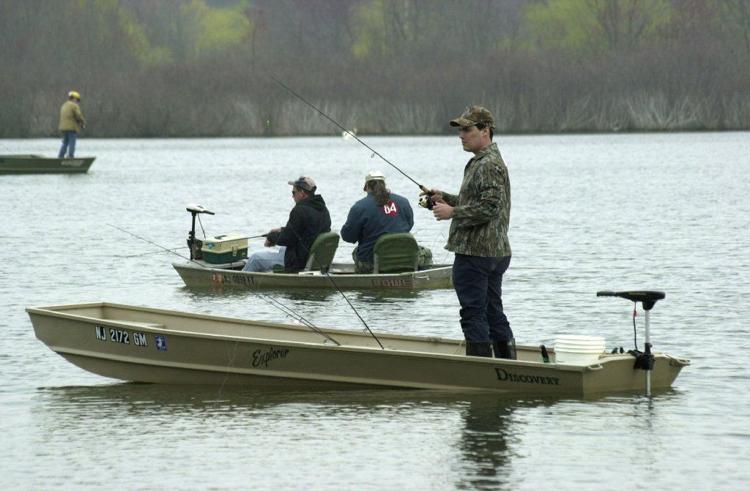 Trout season 2001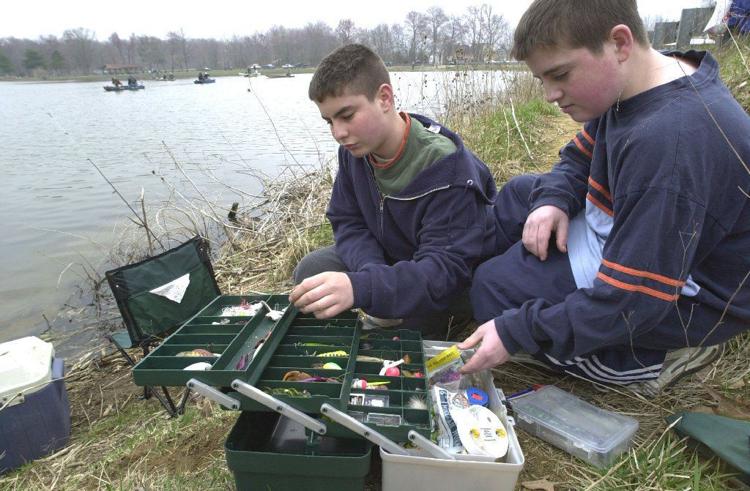 Trout season 2004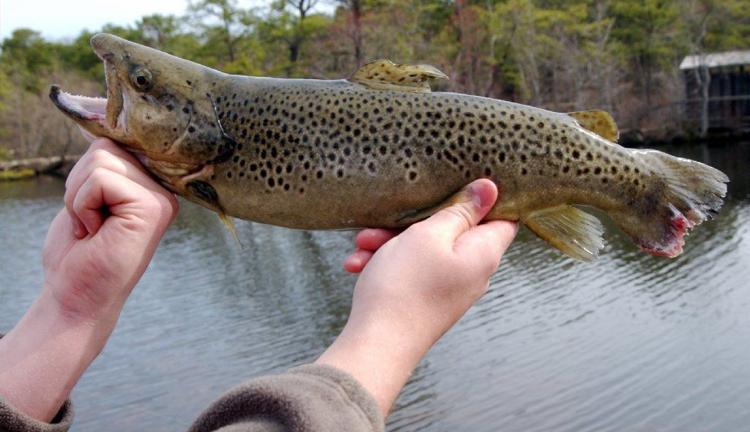 Trout season 2004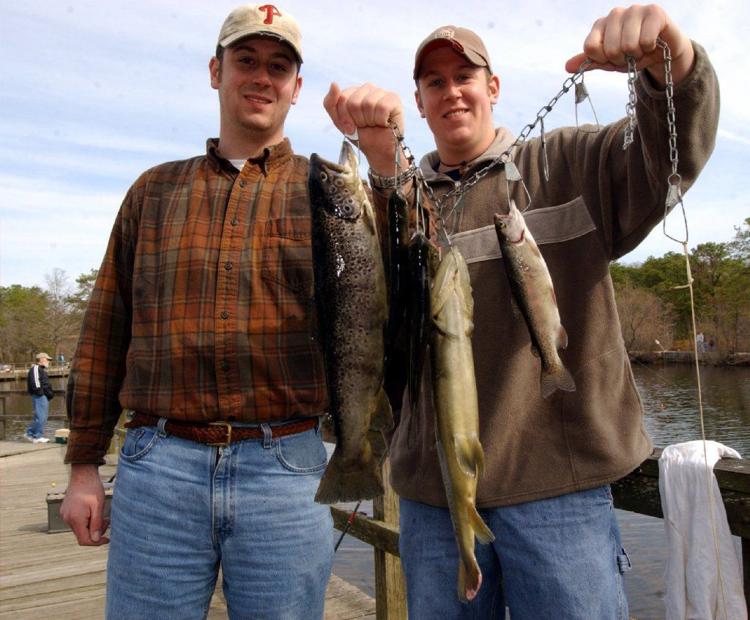 Trout season 2004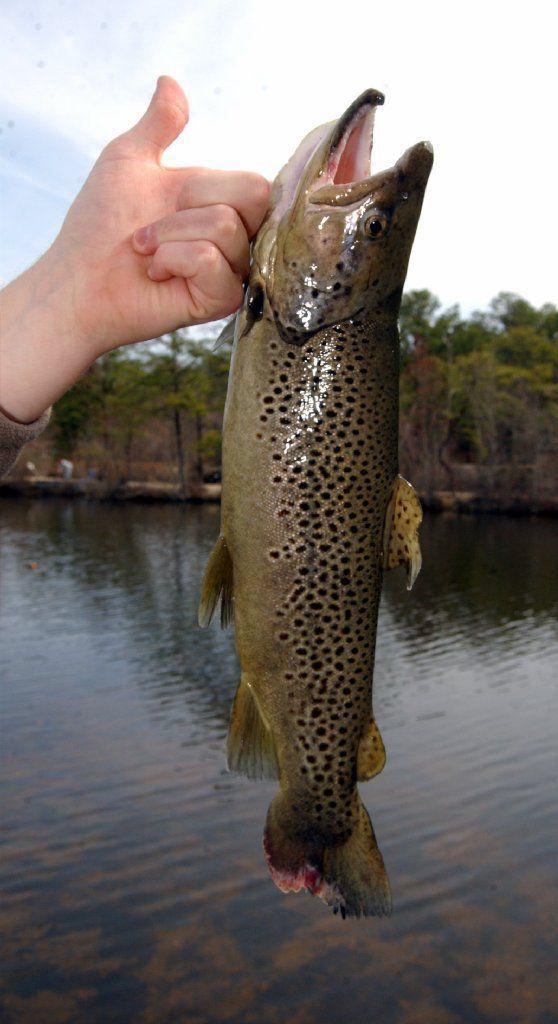 Trout season 2004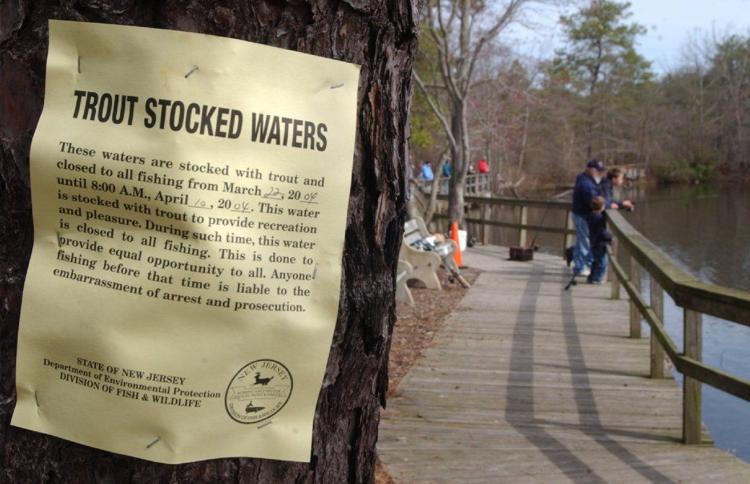 Trout season 2004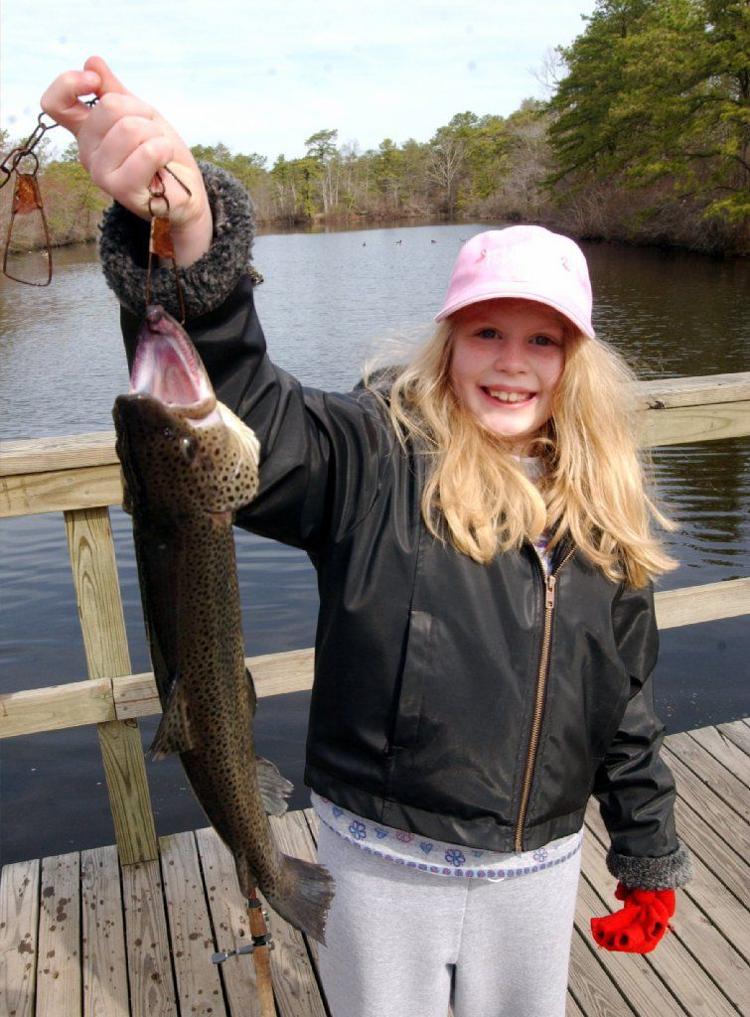 Trout season 2005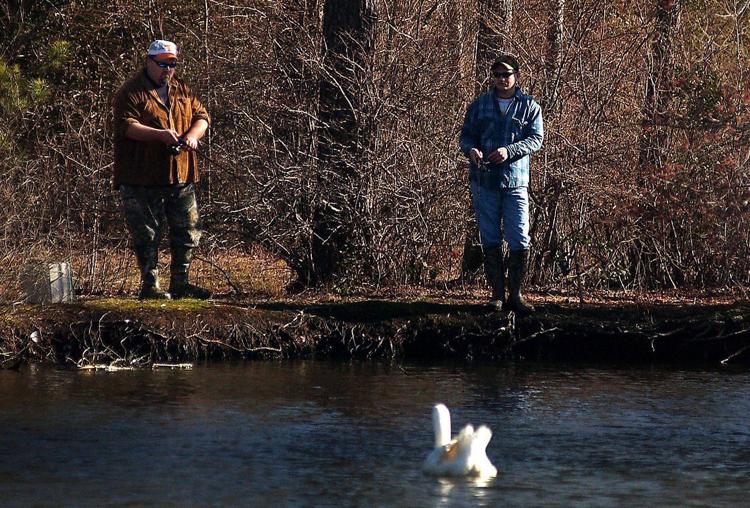 Trout season 2005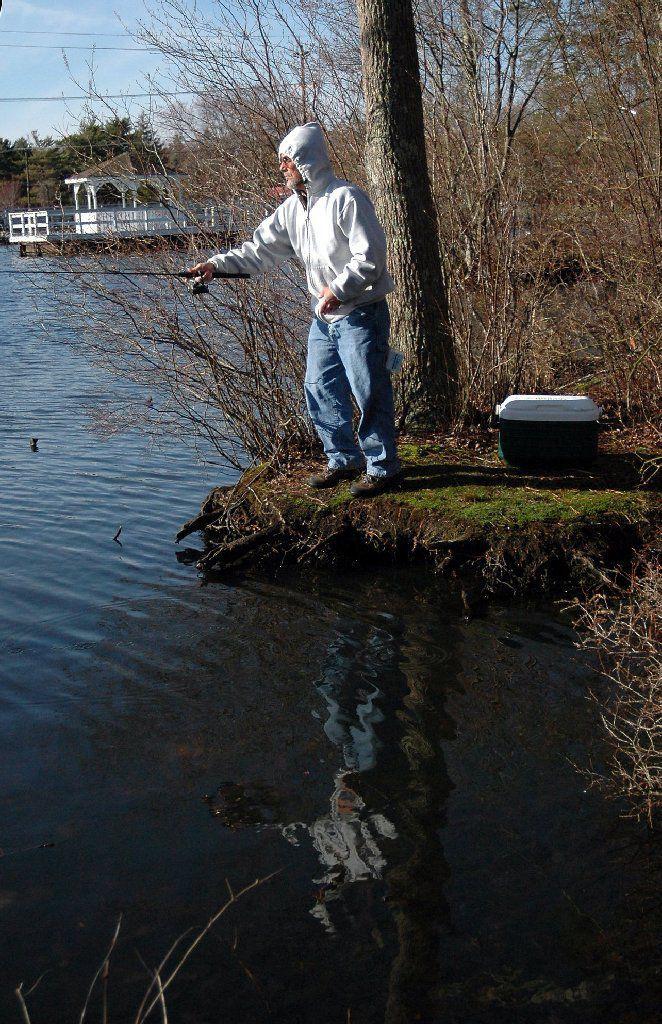 Trout Season 2005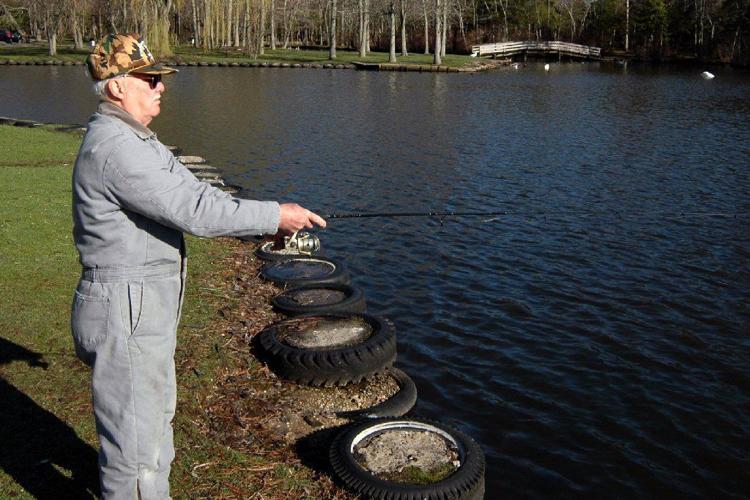 Trout season 2007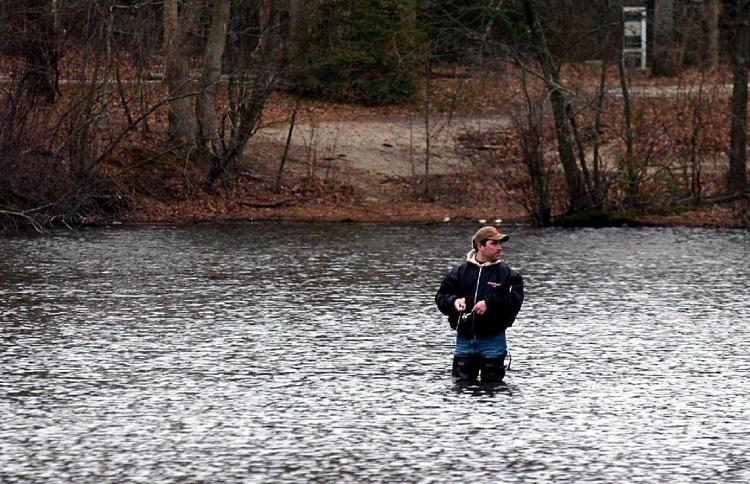 Trout Season 2007