It's a playoff day: A preview of Tuesday's high school softball and baseball playoff games
Playoffs resume Tuesday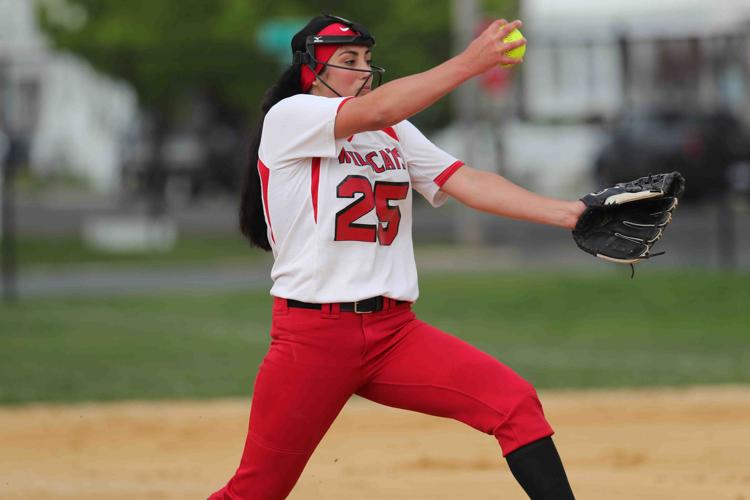 The high school baseball and softball playoffs resume Tuesday.
Two Press-area softball teams and five baseball teams are still contention for South Jersey titles. What follows is a preview of Tuesday's games:
South Jersey Group I softball championship
Pennsville (16-8) at Buena Regional (22-4)
4 p.m. Tuesday
Buena Regional has won nine straight, six by shutout. Bridget Gilliano was 3 for 4 with the runs scored and two stolen bases in Buena's 7-0 semifinal win over Schalick.
Ninth-seeded Pennsville has won nine of its laast 10 games. Pennsville beat fourth-seeded Woodbury 6-3 in the semifinals.
South Jersey Softball Non-Public B semifinal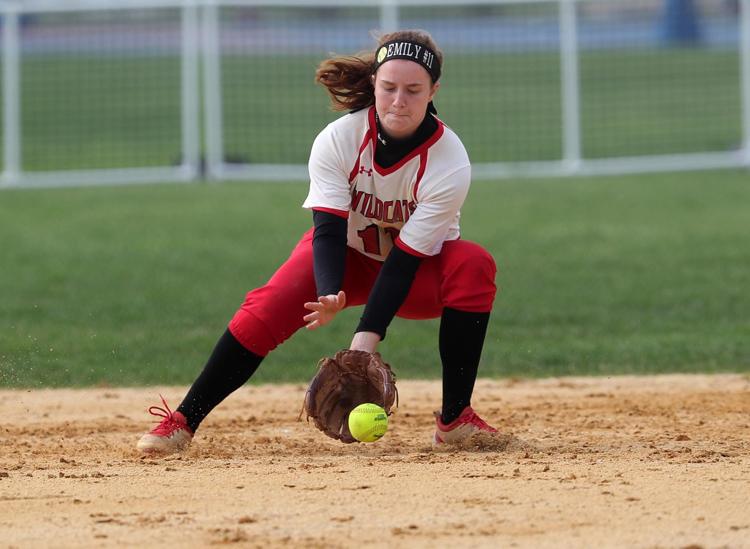 4 p.m. Tuesday
Rutgers Prep (18-6) at St. Joseph (28-2)
Emily Jost leads top-seeded St. Joe with a .452 batting average, 46 runs scored, 33 RBIS and five home runs. Gianna DeLorenzo is batting .403 with 30 runs scored and 13 stolen bases for fourth-seeded Rutgers Prep.
South Jersey Group IV baseball semifinal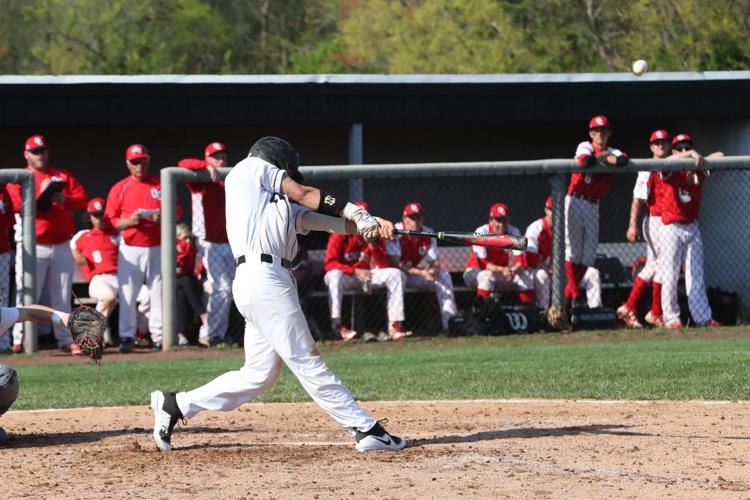 3 p.m. Tuesday
Egg Harbor Township (13-11) at Cherry Hill East (17-3)
Sixteenth-seeded EHT is one of the surprises of the playoffs. Robbie Petracci is batting .481 with 32 RBIs and 28 runs scored. Senior shortstop Alex Rodriguez is batting .451 for fifth-seeded Cherry Hill East.
South Jersey Non-Public A baseball semifinal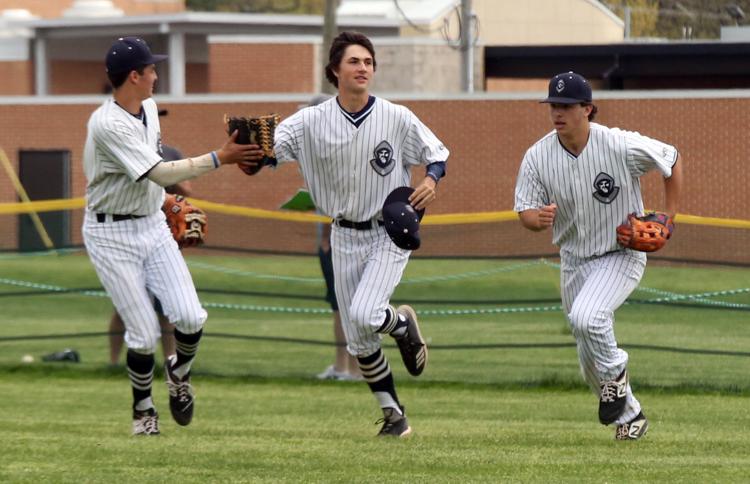 Notre Dame (24-1) at St. Augustine Prep (22-4)
4 p.m. Tuesday
St. Augustine is the defending state Non-Public A champion. The top-seeded Hermits have won three straight South Jersey Non-Public A titles. Kevin Foreman is batting .430 with 12 stolen bases for St. Augustine. Nick Feretic is batting .493 with 29 RBIs and 27 runs scored for fifth-seeded Notre Dame. Pitcher Robbie Buecker is 8-0 with 65 strikeouts in 51 1/3 innings.
South Jersey Group III baseball semifinal
Hammonton (16-6) at Cherry Hill West (22-3)
3 p.m. Tuesday
Jareed Beebe sparks the sixth-seeded Hammonton offense with a .424 batting average and 24 RBIs. Michael Walter is 6-0 with a 1.70 ERA and 53 strikeouts in 45 1/3 innings pitched for Hammonton. Danny Berkman has knocked in 21 runs for second-seeded Cherry Hill West. Scott Shaw is batting .488 for West with four home runs.
South Jersey Group II baseball semifinal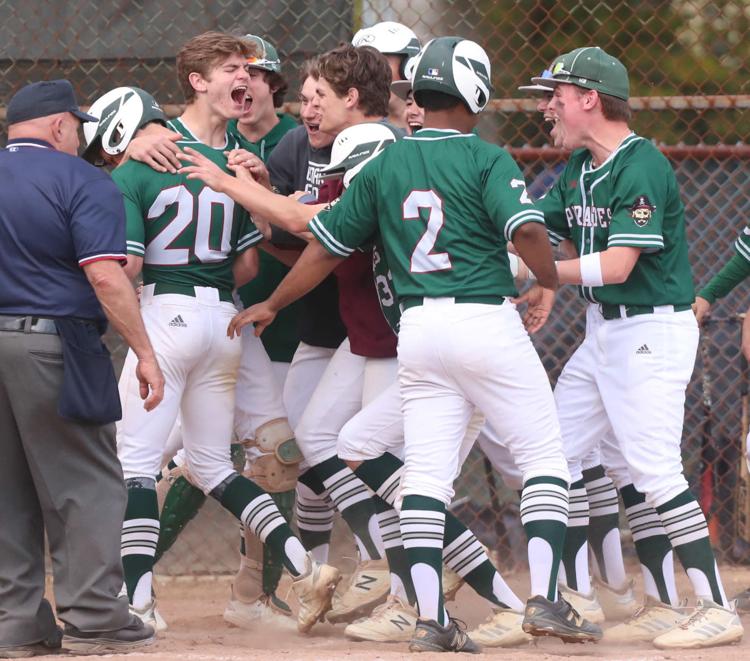 Cedar Creek (16-9) at West Deptford (15-6)
4 p.m. Tuesday
Cedar Creek pitcher Luke Vaks is 4-3 wth a 1.66 ERA. The sixth-seeded Pirates beat third-seeded Delran 8-3 in the quarterfinals. R.J. Mason is batting .485 with 26 RBIs for second-seeded West Deptford.
South Jersey Non-Public B Baseball semifinal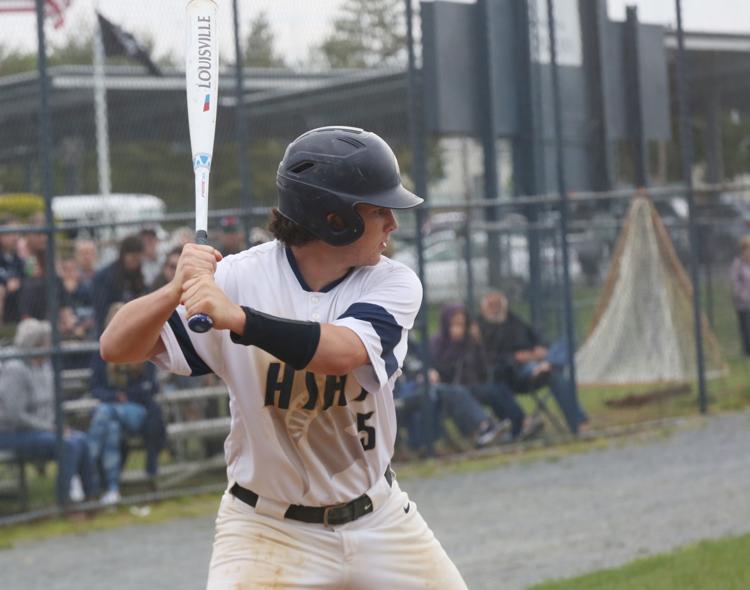 Holy Spirit (15-7) at Gloucester Catholic (18-5)
4 p.m. Tuesday
Fourth-seeded Holy Spirit beat Wildwood Catholic 3-0 in the quarterfinals. Jimmy Pasquale and Brandon Castellini lead the Spartans. Top-seeded Gloucester Catholic is the two-time defending state champion. Lillo Paxia sparks the Rams offense with 30 RBIs and a .500 batting average, while Tyler Canno has five home runs and 29 RBIs.
Weather may bring delays to the softball playoff games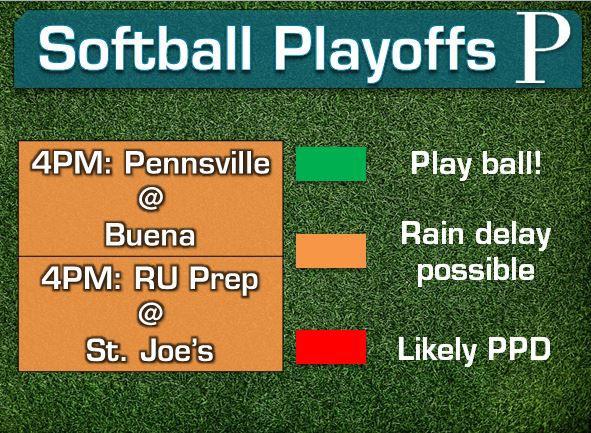 The baseball games may have some issues, too.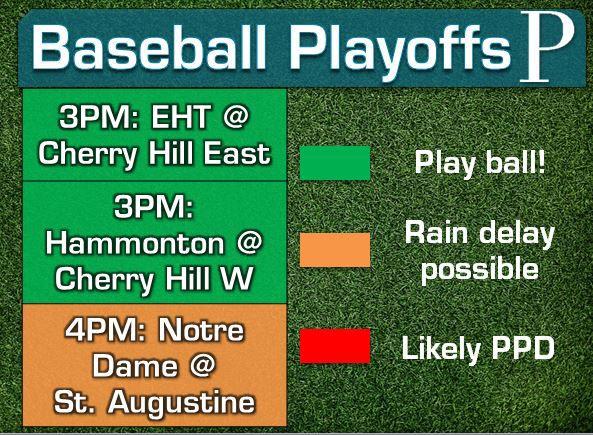 Rain delays will be possible for Holy Spirit, Cedar Creek baseball