Chloe Lawler is a fighter.
The Lower Cape May Regional High School girls soccer player continually proves that on and off the field.
And that never-quit attitude earned the junior an opportunity that few receive.
Lawler verbally committed March 18 to continue her soccer career at Old Dominion University in Norfolk, Virginia, on a partial athletic and academic scholarship.
She plans to major in biology and earn a graduate degree in medical school.
The 16-year-old from Cape May will sign a national letter of intent as a senior in November.
"I went to campus in February, and it really was a no-brainer," Lawler said. "I really enjoyed the campus and the coaches. I really enjoyed the company, and I felt like I belonged there. I am really excited about it."
Lawler tore the anterior cruciate ligament in her right knee midway through her sophomore season in 2018. Before the injury, she had scored six goals and added three assists in 10 games.
The rehabilitation process was not easy.
"I had to have two surgeries," Lawler said. "Something just went wrong during physical therapy after my first (surgery)."
But Lawler overcame the adversity and put together a solid junior season.
The forward scored a team-leading 15 goals and added five assists for the Caper Tigers (3-15-1), including a two-goal performance in a season-opening 6-0 victory over Pleasantville on Sept. 8.
"When I initially went back, I thought I would be nervous," Lawler said. "But once I got back out there, I was really excited and played with tenacity. I was really excited to be out there again."
Last season, Old Dominion finished 10-4-4 (4-4-2 Conference USA) under sixth-year head coach Angie Hind. The Monarchs, an NCAA Division I program, recorded five shutouts and posted a 5-2-2 record on the road.
Old Dominion last finished under .500 in 2016.
"It is a great program that I am walking into," Lawler said. "I am grateful for that. The program is all about hard work, and I want to just match all the passion that the other girls have. I want to continue to better myself and help the team out.
"After going to the campus, the vibe really matched my vibe. I want to contribute to the team and contribute to the school."
Brett Matthews, who had coached Lawler since she was a freshman, resigned as the Caper Tigers' coach in November after nine seasons at the helm. Lower athletic director Erik Simonsen said the position has yet to be filled.
Matthews, however, was pleased to hear that Lawler committed to Old Dominion.
"She is an unbelievable player," Matthews said. "She would be a perfect asset for any college program. She has tremendous athletic ability, and anyone that watches her play can see how talented she really is."
Matthews named Lawler a team captain as a sophomore in 2018. The former coach said she was the youngest player he ever made captain.
Losing her to injury that season was a huge loss to the team, he said.
"She is a tremendous leader on the team," Matthews said. "She sets a perfect example to the rest of the team. The younger kids look up to her and her work ethic. She is always working hard, even after practice. She is really dedicated to the sport. She is a really good kid."
Lawler, who also received interest from Drexel and Fordham, also plays basketball at Lower. She did not play this winter because she wanted to be sure her knee was well-rested for club soccer and senior seasons.
But she plans to play basketball as a senior.
"I hope I do well (at Old Dominion)," Lawler said. "Going through my injury, I know what hard work is like. With the atmosphere there and all the really great athletes, I think that will only help push me."
Player of the Year: Faith Slimmer, Ocean City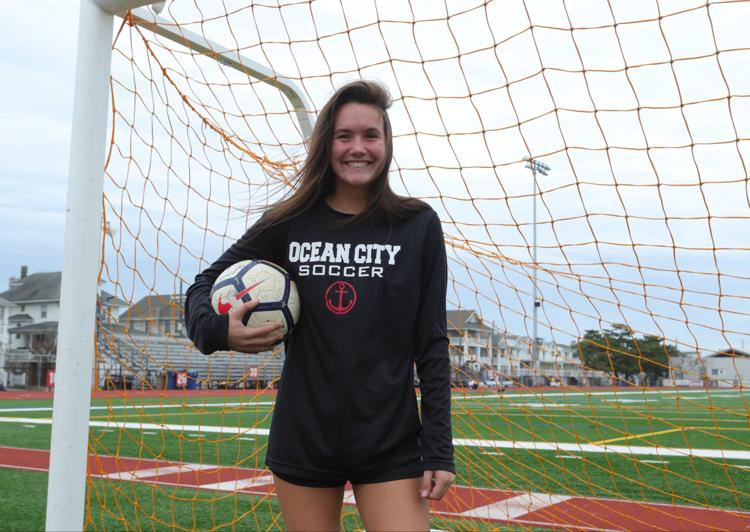 The junior scored 35 goals and had 28 assists to lead Ocean City to its first state Group III championship. Slimmer, who had 14 goals and 12 assists as a sophomore, helped the Red Raiders capture the South Jersey Group III, the Cape-Atlantic League Tournament and the CAL National Division titles this fall. She holds the program record for career goals (70) and assists (46).
First Team
Forwards
Nicole Danz. Egg Harbor Township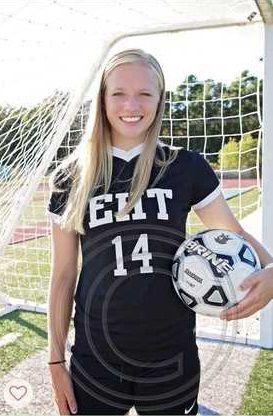 The junior scored a program-high 27 goals and added four assists. Danz helped the Eagles advance to the South Jersey Soccer Coaches Association Tournament. Danz has 43 career goals, including five hat tricks.
Sunni DiElmo, Pinelands Regional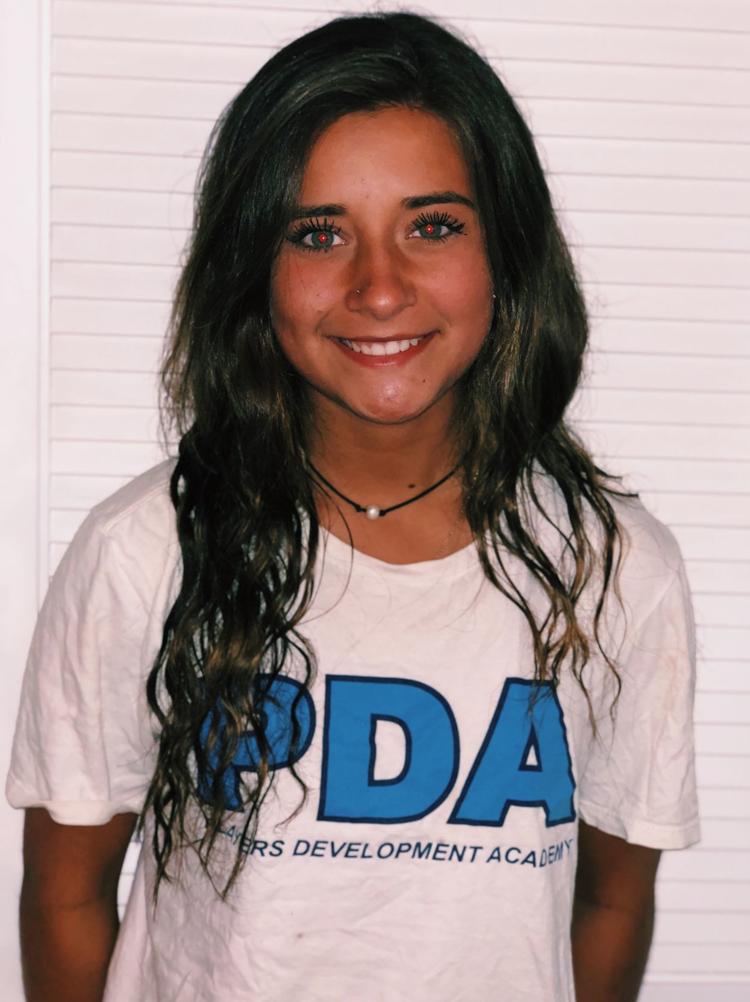 The junior scored 23 goals and had 17 assists to lead the Wildcats to the S.J. Group II semifinals. DiElmo has 46 goals and 34 assists in her career.
Camryn Dirkes, Mainland Regional
The sophomore scored 23 goals and had seven assists for the Mustangs, who advanced to the S.J. Group III semifinals.
Olivia Giordano, Millville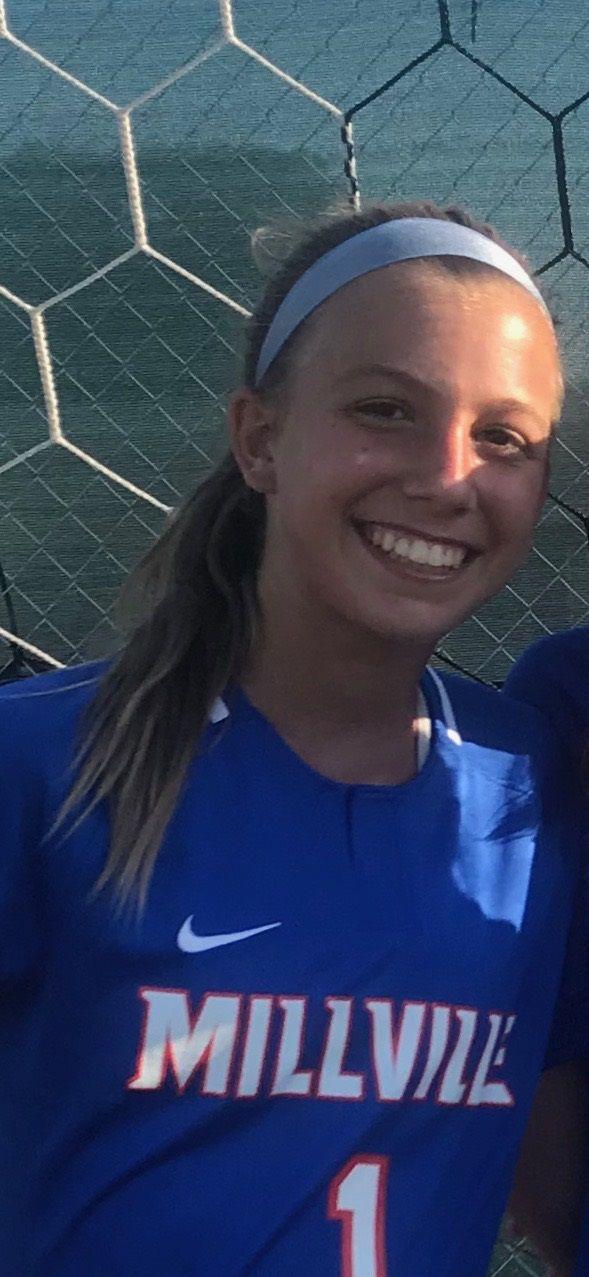 The sophomore scored 24 goals and added seven assists. Giordano's contributions led the Thunderbolts to 16-3-1 record and an appearance in the S.J. Group IV quarterfinals.
Sophia Ridolfo, Buena Regional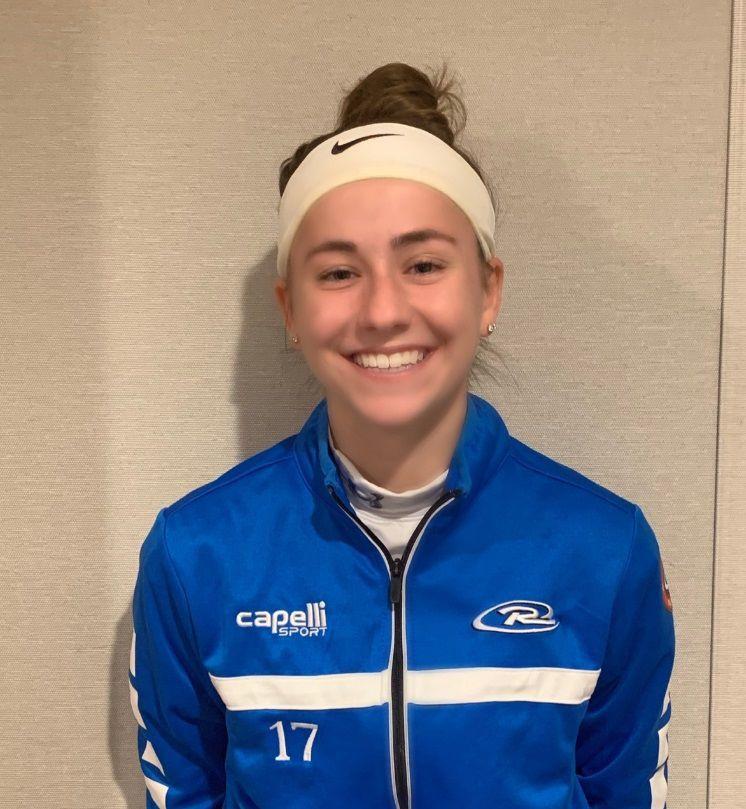 The senior scored 27 goals and had 13 assists. She finished her Chiefs career with 87 goals and 38 assists.
Summer Reimet, Ocean City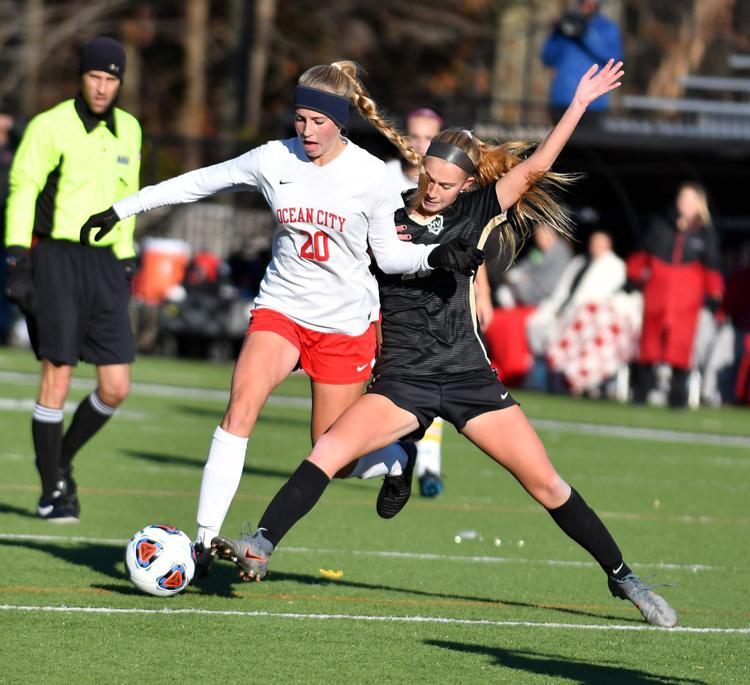 The sophomore scored 35 goals and had six assists. She and Faith Slimmer share the single-season Ocean City record. Reimet has 40 goals and 10 assists in her career.
Midfield
Isabella Burhanna, Our Lady of Mercy Academy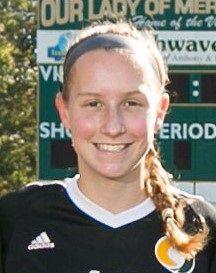 The junior had 12 assists to lead the Villagers to the S.J. Non-Public B quarterfinals. She also scored eight goals.
Rylee Getter, Absegami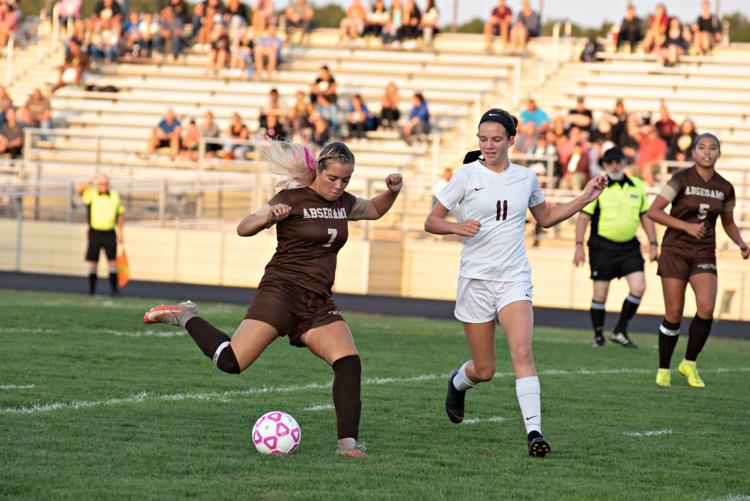 The senior scored 13 goals and had two assists for the Braves. Getter finished with 35 career goals, the eighth most in program history, and 13 assists.
Hailey Gould, ACIT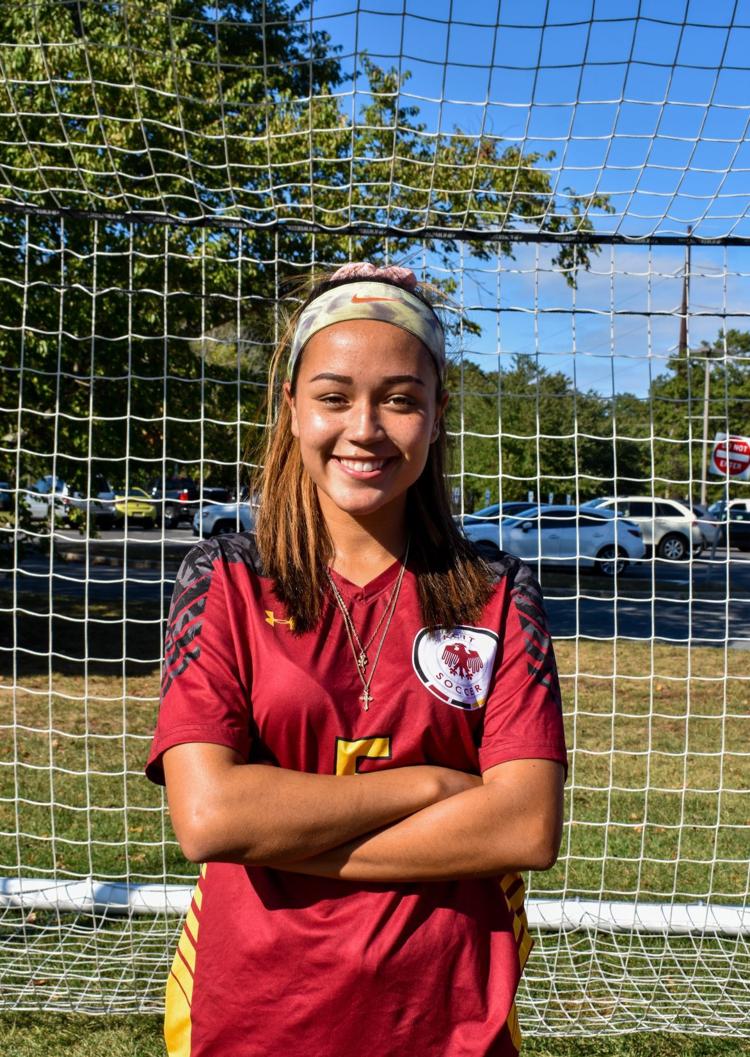 The senior captain scored a team-leading 23 goals. Gould also added 14 assists.
Megan Lockwood, Southern Regional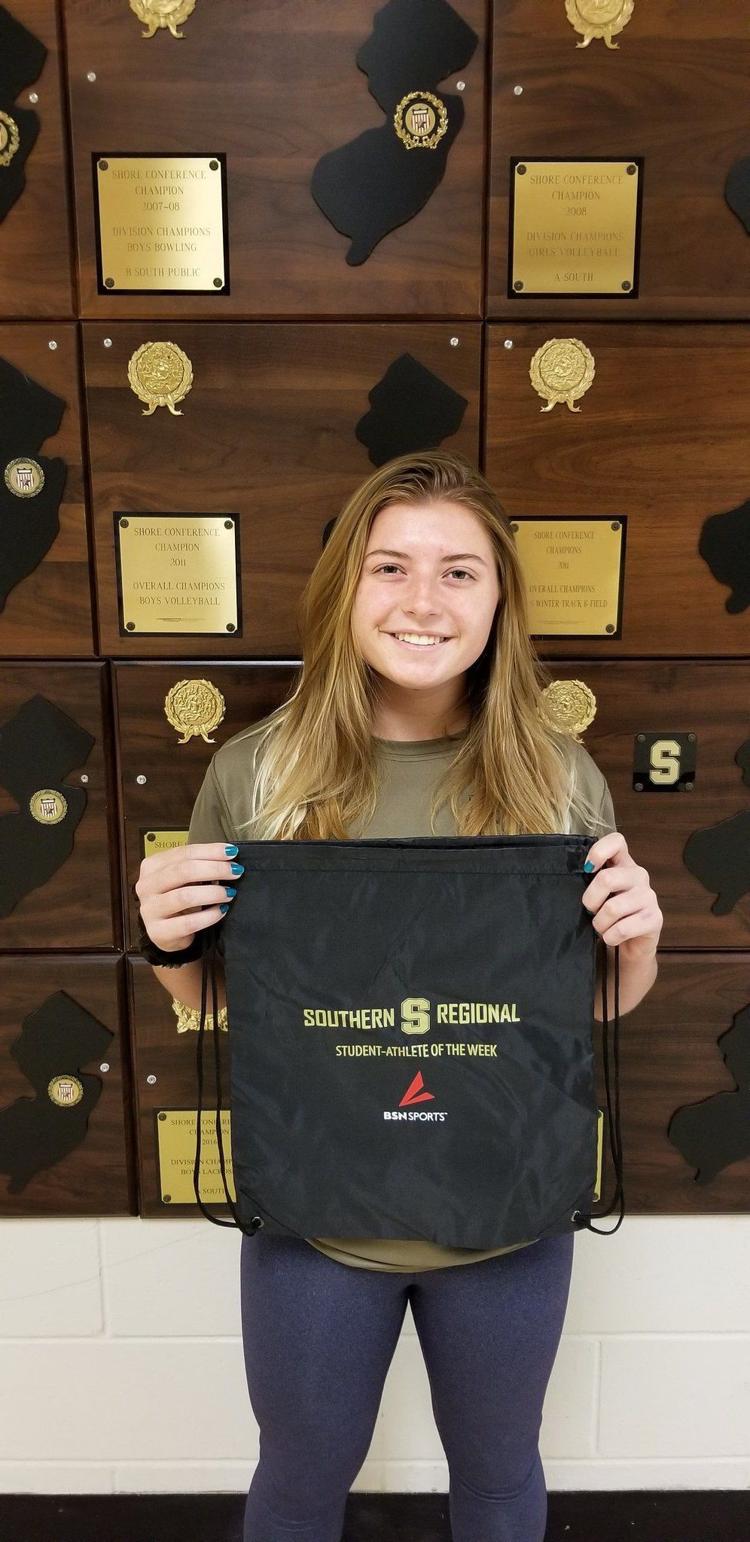 The senior led the Rams with 15 assists, the program's single-season record. Lockwood, who also scored six goals, finished her career with school records in goals (43) and assists (38).
Carly Reighard, Ocean City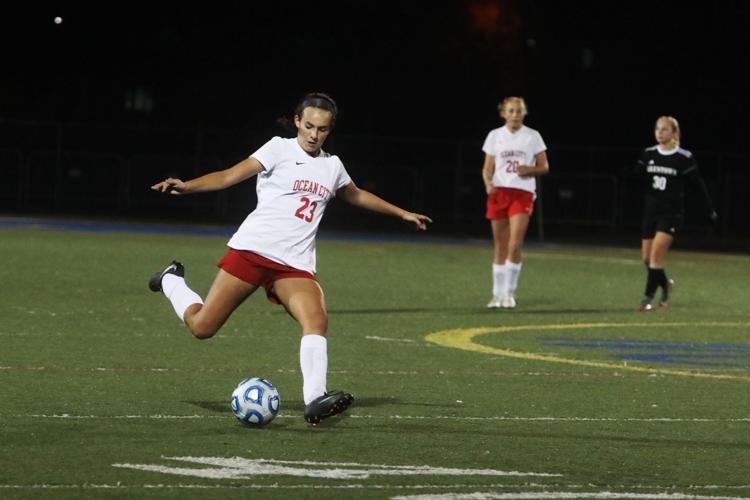 The senior had 16 assists and scored seven goals in the Red Raiders' state championship run. She finished her career with 25 assists and 17 goals.
Corissa Robbins, Cedar Creek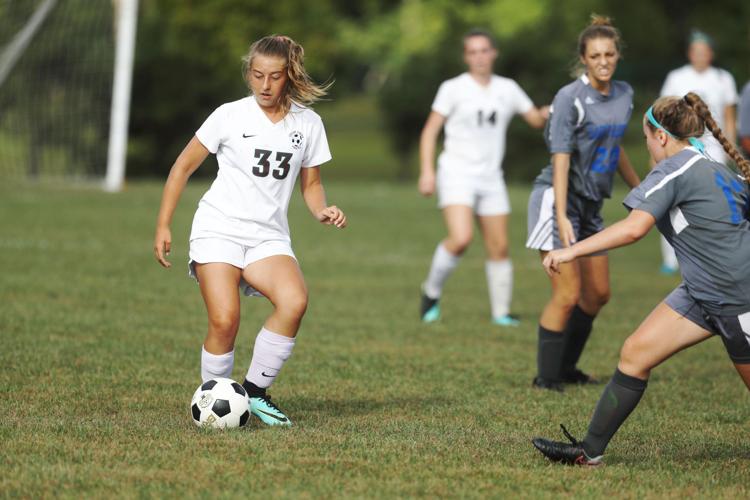 The senior led the Pirates to the S.J Group II quarterfinals with 12 assists. Robbins added eight goals. She finished her career with 18 assists and 11 goals.
Defense
Jordan Bard, Millville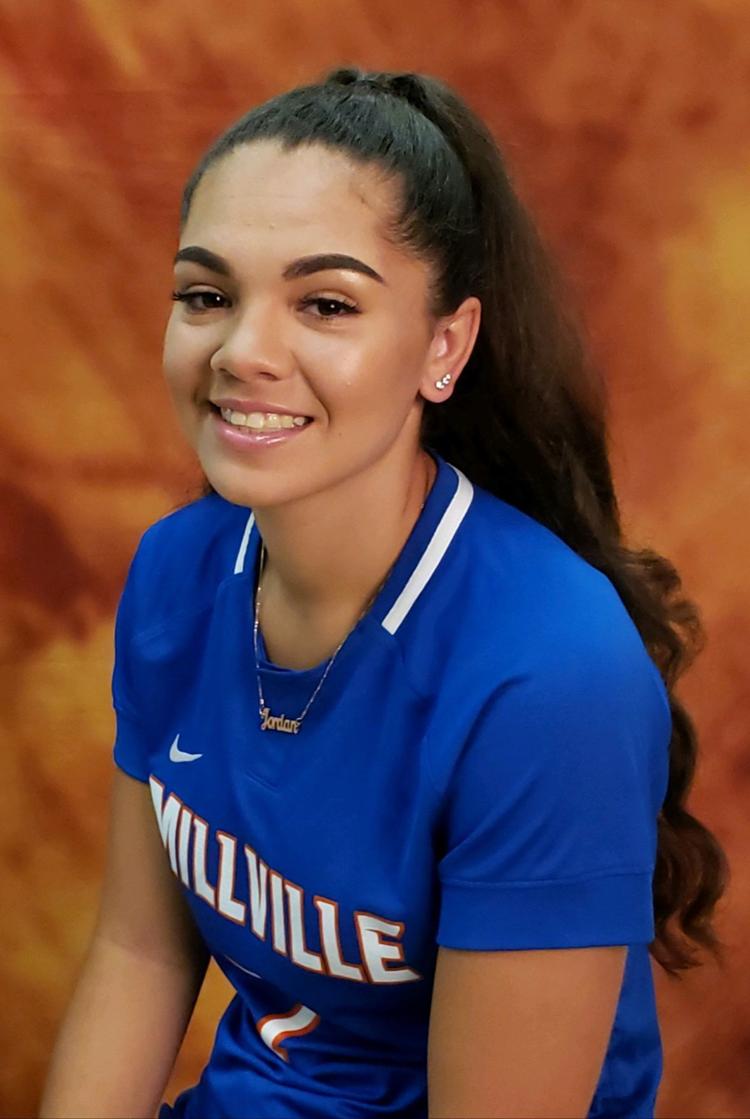 The senior helped the Thunderbolts finish with eight shutouts. Only twice this season did the defense allow more than two goals. She added two goals.
Casey Biglan, Egg Harbor Township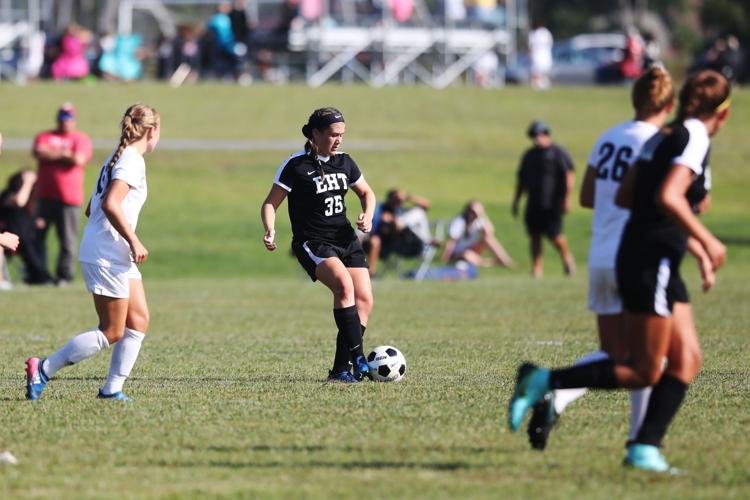 The junior anchored an EHT defense that recorded a single-season program-record 11 shutouts. Biglan also scored twice for the Eagles.
Samantha Hurban, Buena Regional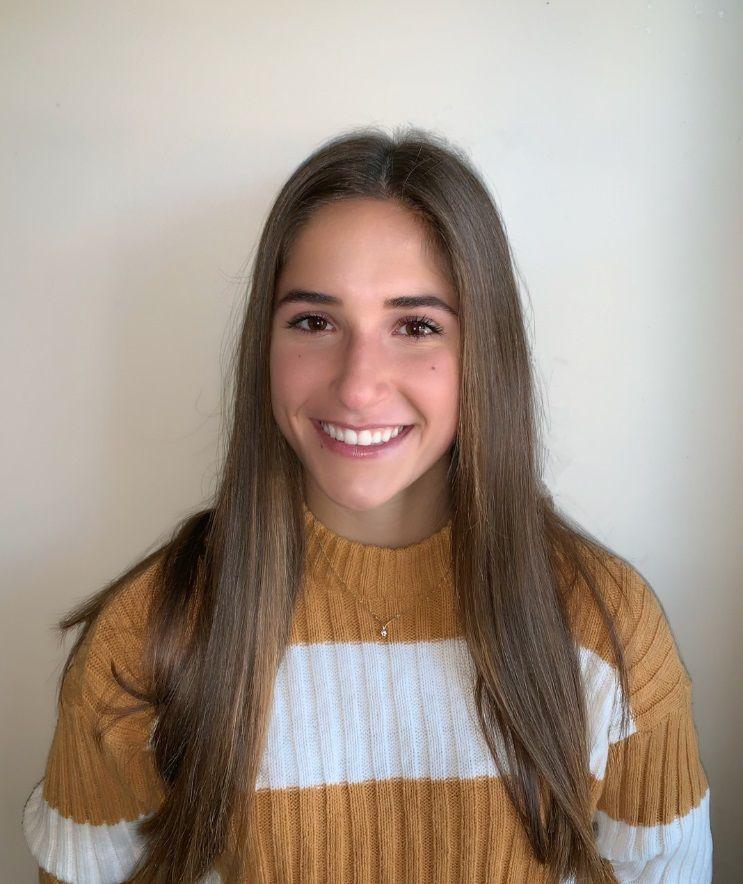 The junior played a major role in the Chiefs' nine shutouts. She also had two assists and scored a goal.
Delaney Lappin, Ocean City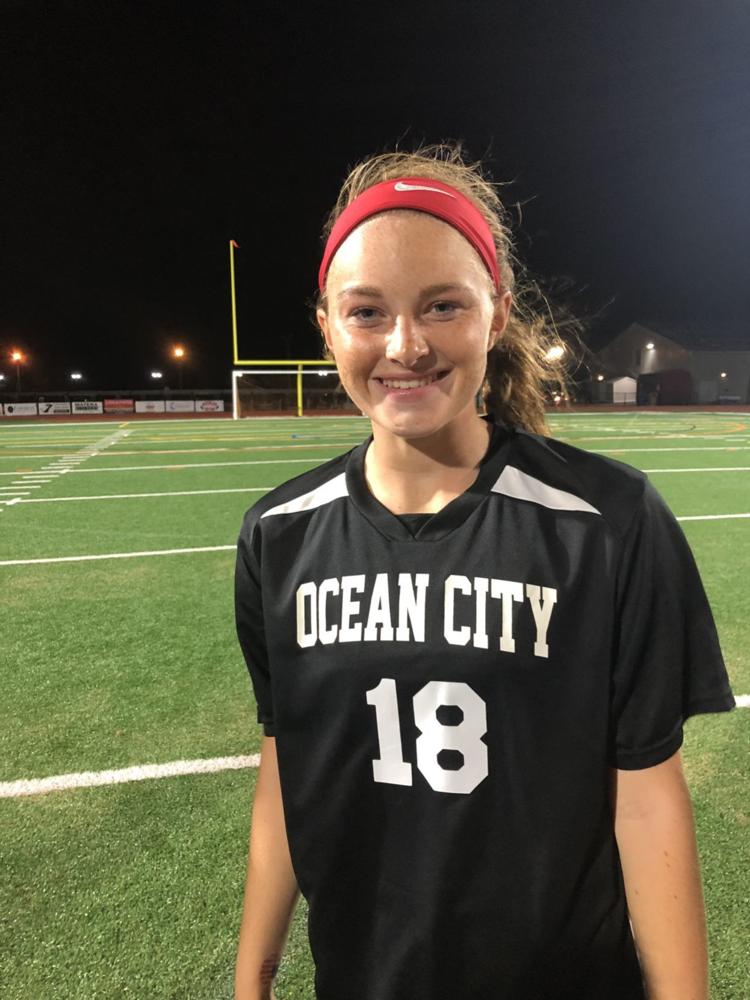 The senior led a strong Ocean City defense that did not allow more than two goals in a game all season. Lappin also play a big role on offense, scoring seven goals and adding four assists. She finished her career with 28 goals and nine assists.
Gianna Patitucci, Our Lady of Mercy Academy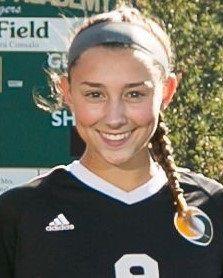 The sophomore helped the Villagers record nine shutouts, a big factor in their CAL United title. Patitucci also scored eight goals and had five assists.
Goalie
Abbey Fenton, Ocean City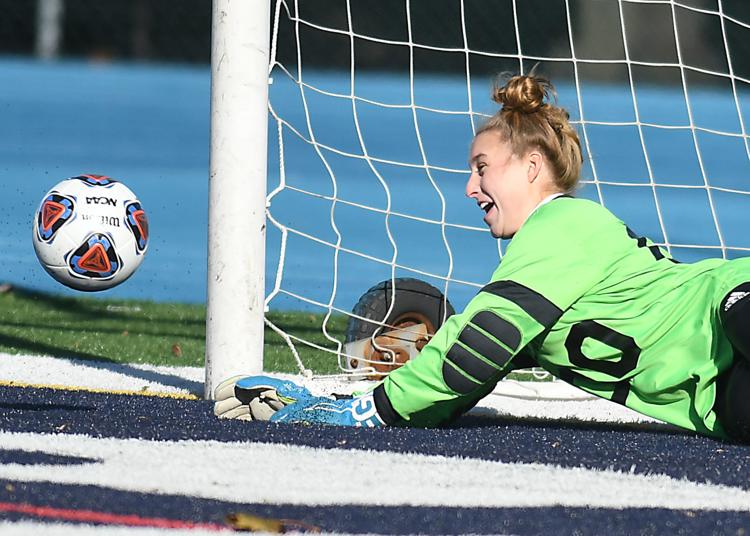 The senior had a program-record 19 shutouts and posted a 0.343 goals-against average. Fenton set the program record for wins in a season (24) and a career (53).
Second Team
Forward
Kelsey Andres, Millville
Aileen Cahill, Pinelands Regional
Olivia Fiocchi, Our Lady of Mercy Academy
Sage Glover, Mainland Regional
Marianna Papazoglou, Wildwood Catholic
Kira Sides, Middle Township
Midfield
Julianna Giordano, Millville
Jenna Hans, Wildwood
Alicia Jones, Cedar Creek
Meghan Pellegrino, Mainland Regional
Hope Slimmer, Ocean City
Defense
Suzy Dietrich, Ocean City
Courtney Gaston, Absegami
Megan McCully, Holy Spirit
Kristen Semet, Egg Harbor Township
Goalie
Grace Baumgartel, Egg Harbor Township
Leona Macrina, Wildwood Catholic
Honorable Mentions
Absegami
Gianna Hafner
Rebecca Silipena
ACIT
Gabriella Cotto
Hailey Hass
Atlantic City
Madison Brestle
Gabrielle Hendri
Barnegat
Izzy Guiro
Jill Jankowski
Bridgeton
Trinity Baganti
Buena Regional
Olivia Dortu
Gabby D'Ottavio
Mannetta McAvaddy
Cape May Tech
Paige Dooley
Cedar Creek
Abby McGinley
Corinne Morgan
Cumberland Regional
Taryn Richie
Jordana Kelly
Egg Harbor Township
Lauren Baxter
Lauren Ebner
Hammonton
Remy Smith
Alyssa Carr
Alyssa Petulla
Holy Spirit
Morgan Keil
Megan McCully
Melody Pugliese
Lacey Township
Juliana Rettino
Kelly Weaver
Lower Cape May Regional
Jordan Dougherty
Chole Lawler
Mainland Regional
Gina Geraci
Sydney Kaes
Lila Schoen
Middle Township
Mia Rafter
Millville
Mary Greco
Jayme Sooy
Oakcrest
Gabriella Corchiani
Hannah Curcio
Erin Owens 
Isabel Vieyra 
Ocean City
Hannah Keane
Kasey McDonnell
Paige Panico
Kelsey White
Our Lady of Mercy Academy
Carly Oliva
Mia Rudolph
Pinelands Regional
Brenna DeVoe
Pleasantville
Lidia Orellana
Southern Regional
Karagan Bulger
Brooke Kline
St. Joseph
Alena DeAntonellis
Marissa DiGerolamo
Vineland
Savanna Gant
Delaney Fisher
Wildwood Catholic
Ivy Bolle
Riley Kane
Wildwood
Jeishka Hernandez