Mainland faces Shawnee and the rest of your high school football playoff schedule
South Jersey Group IV Quarterfinals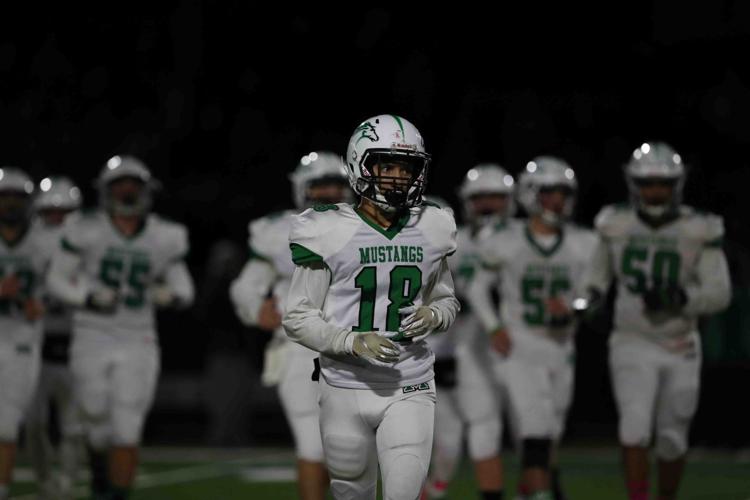 Mainland at Shawnee, 7 p.m. Friday
Few high school football teams will appreciate the playoffs more than Mainland Regional.
The Mustangs (6-2) will play at Shawnee (2-6) in a South Jersey Group IV quarterfinal 7 p.m. Friday. Mainland finished 1-9 each of the last two seasons.
"Getting into the playoffs was a goal from the beginning of the season," Mainland coach Chuck Smith said. "It's a tribute the kids and their dedication and determination. Nothing comes easy. We're not gifted with a ton of super stars. We have a workmen's mentality."
Fifth-seeded Mainland has won three straight and clinched a post-season berth with last week's 24-21 win over Ocean City. Sean Carey kicked the wining field goal with a second left.
Linebacker Drew DeMorat (53 tackles, 13.5 for losses) and safety Kyle Goodman (39 tackles and two interceptions) lead a stingy Mainland defense.
Fourth-seeded Shawnee is a perennial power and the defending South Jersey Group IV champion. The Renegades have played one of South Jersey's toughest schedules. Shawnee quarterback Joey Dalsey has thrown for 722 yards and five touchdowns.
"The teams they've lost to our power house teams," Smith said of Shawnee. "They're well-coached. They know how to win. We tell the kids 'Don't look at their record and think you're playing a 2-6 team. Flip it the other way – 6-2. That's the type of team you're playing.' "
What follows is a preview of the rest of this weekend's first-round playoff games, involving teams from Atlantic, Cape May, Cumberland and southern Ocean counties.
South Jersey Group I Quarterfinal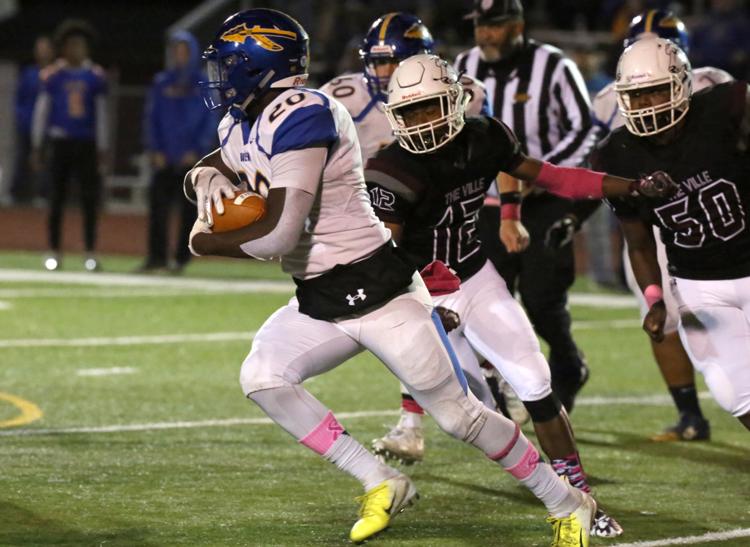 Glassboro (4-3) at Buena Regional (8-0) 6 p.m. Friday
Fourth-seeded Buena relies on a strong running game. Chris Doughty has rushed for 1,001 yards and 17 touchdowns. Fullback Jaden Rberts has gained 712 yards and five touchdowns. Fifth-seeded Glassboro ended a three-game losing streak with a 14-13 win over Woodstown last week.
South Jersey Group II Quarterfinal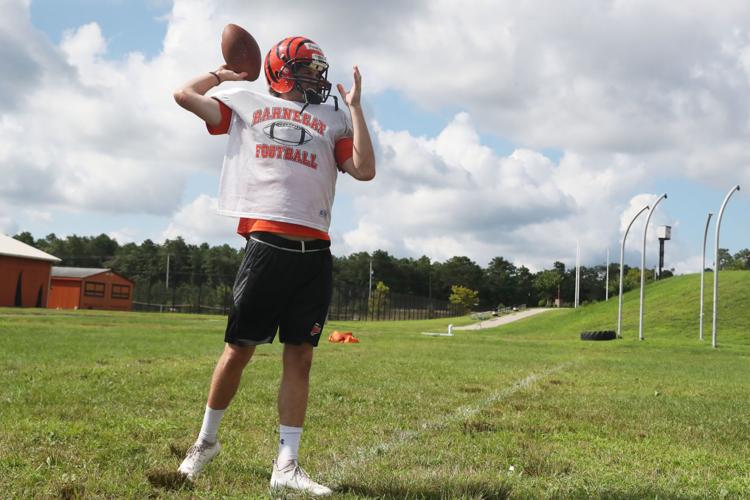 Barnegat (6-2) at West Deptford (6-2) 7 p.m. Friday
Running back Charlie Cotton leads sixth-seeded Barnegat with 830 rushing yards and 11 touchdowns. Bengals linebacker Brian Ewan has made 71 tackles, 15 losses. Third-seeded West Deptford is No. 6 in The Press Elite 11 ranking. The Eagles are a perennial power with seven South Jersey titles. West Deptford relies on the run with Ken Lim (566 rushing yards) and Tyshawn Bookman (695 rushing yards).
South Jersey Group III Quarterfinal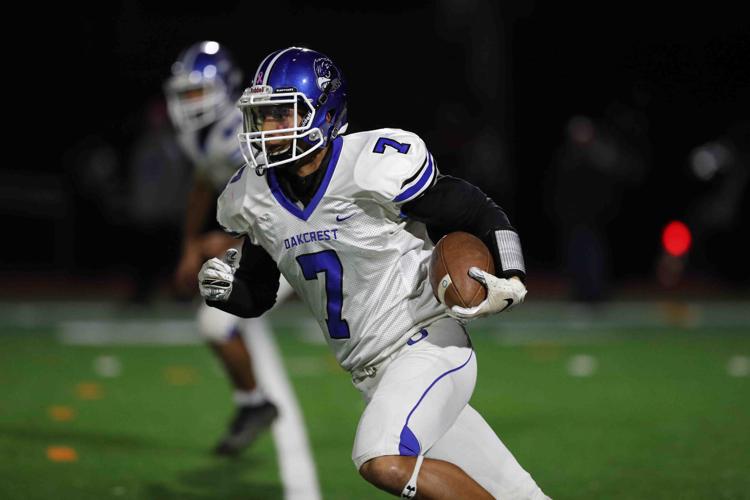 Oakcrest (4-3) at Burlington Township (8-0), 7 p.m. Friday
Eighth-seeded Oakcrest features a stingy defense. Linebacker Alec Rodriguez has made 44 tackles, 10 for losses. He also has two interceptions. Marques Miller sparks the Falcons offense with 451 rushing yards. Top-seeded Burlington Township is No. 4 in The Elite 11. Burlington quarterback Danny Grozozski has completed 74 of 139 passes for 1,439 yards and 23 touchdowns.
Hammonton (3-6) at Clearview (5-2), 7 p.m. Friday
Sixth-seeded Hammonton also qualified for the playoffs with a losing record last season but made it to the South Jersey final. Hammonton features sophomore running back Jaiden Abrams (1,284 rushing yards). Third-seeded Clearview has won three straight. Running backs Dean Dvorak (503 rushing yards) and Troy Bentancur (569 rushing yards) lead Clearview.
Ocean City (3-4) at Highland Regional (7-1), 7 p.m. Friday (106.3 FM)
Seventh-seeded Ocean City quarterback Ian Aungst has thrown for 1,391 yards and 13 touchdowns. Wide receiver Brandon Lashley has 32 catches for 452 yards and 10 touchdowns. Second-seeded Highland is No. 5 in the Elite 11. Highland running back Johnny Martin III has rushed 192 times for 1,346 yards and 15 touchdowns.
Winslow Township (3-5) at Millville (5-3), 7 p.m. Friday (96.1 FM)
Top-seeded Millville has won five straight, and is No. 10 in the Elite 11. Thunderbolts running back Tex Thompson has rushed for 710 yards and seven touchdowns. Millville quarterback Eddie Jamison has thrown for 1,288 yards and 16 touchdowns. Winslow is a talented No. 8 seed. Winslow quarterback Prince-dru Bey has thrown for 1,119 yards and 15 touchdowns.
South Jersey Group V Quarterfinal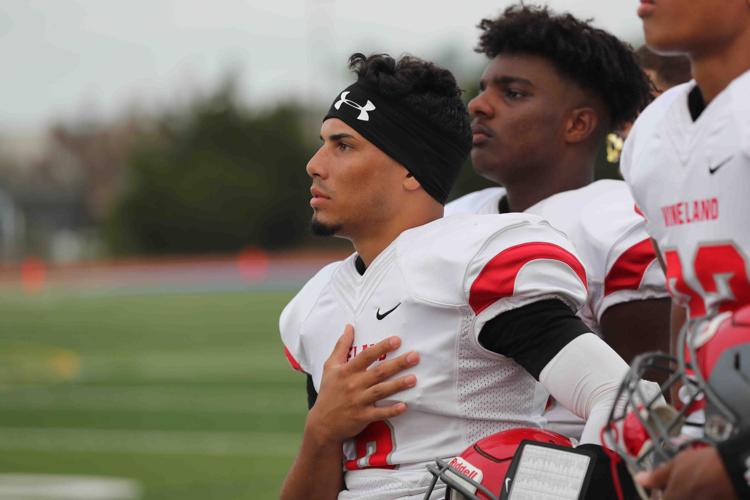 Toms River North (6-2) at Vineland (3-5), 7 p.m. Friday
Fourth-seeded Vineland is making its third straight playoff appearance. The Fighting Clan are seeking their first playoff win in school history. Vineland will be without quarterback Ryan Shelton (556 rushing yards and 1,222 passing yards), who is out with a broken collarbone. Fifth-seeded Toms River North has won three straight. Jarrod Pruitt ran for three touchdowns in last week's 31-21 win over Southern Regional.
State Non-Public IV Quarterfinal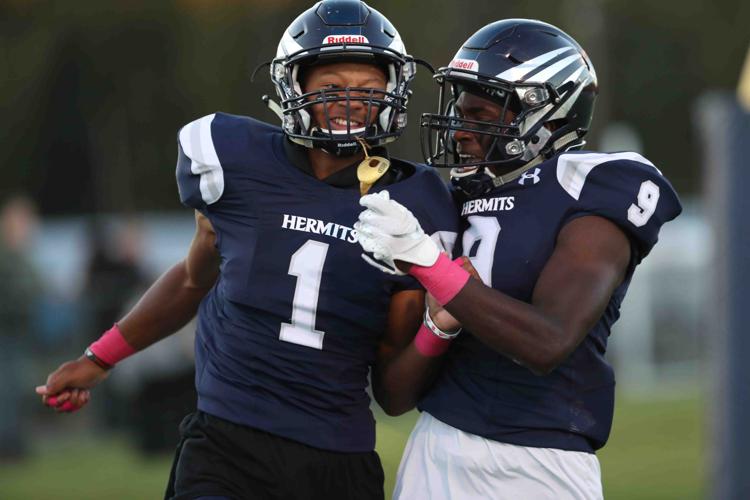 Notre Dame (7-1) at St. Augustine Prep (6-3), 7 p.m. Friday
Seventh-seeded St. Augustine is No. 8 in the Elite 11. Senior linebacker Joe Bonczek leads the Hermits defense with 105 tackles. Defensive lineman Isaiah Raikes has eight sacks. Notre Dame running back Cortaz Williams has rushed for 1,029 yards and 13 touchdowns.
State Non-Public II Quarterfinal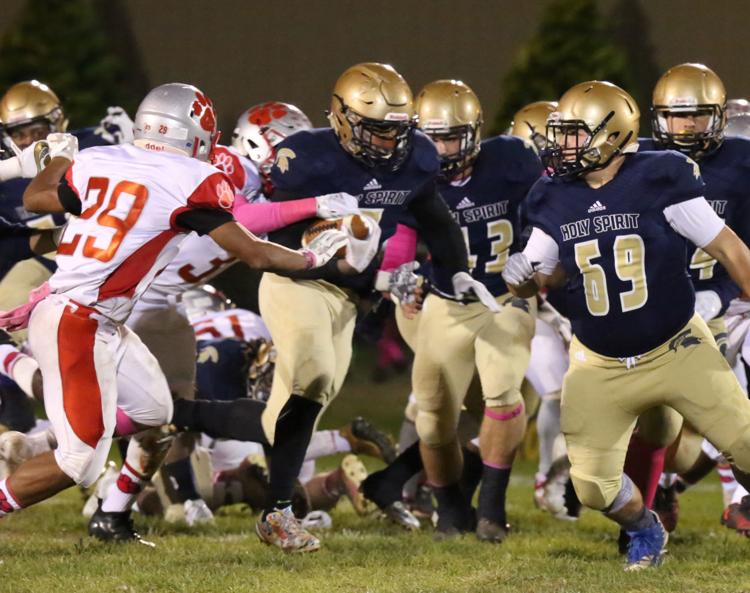 Morris Catholic (4-5) at Holy Spirit (5-3), 6 p.m. Friday
Second-seeded Holy Spirit is No. 9 in the Elite 11. Azim Baker-Coley leads the Spirit defense with 60.5 tackles. Spartans running back Elijah Gray has rushed for 990 yards and nine touchdowns. Quarterback Ryan McAndrew leads seventh-seeded Morris Catholic with 1,677 passing yards and 19 touchdown passes.
State Non-Public II Quarterfinal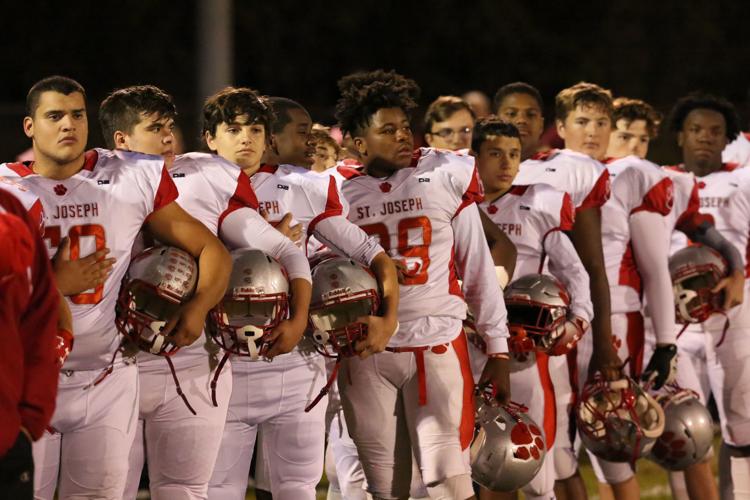 Immaculate Conception (5-4) at St. Joseph (7-2), 1 p.m. Saturday
Top-seeded St. Joe is the defending champion and No. 7 in The Elite 11. Running back Jada Byers leads the Wildcats with 1,364 rushing yards. Bobby Hyndman (86 tackles) and Brad Lomax (21 tackles for losses) lead the St. Joe defense. Immaculate wide receiver and defensive back Isas Waxter II is a Division I college prospect.