Vineland earns first playoff win in program history, playoff football roundup
South Jersey Group IV Quarterfinals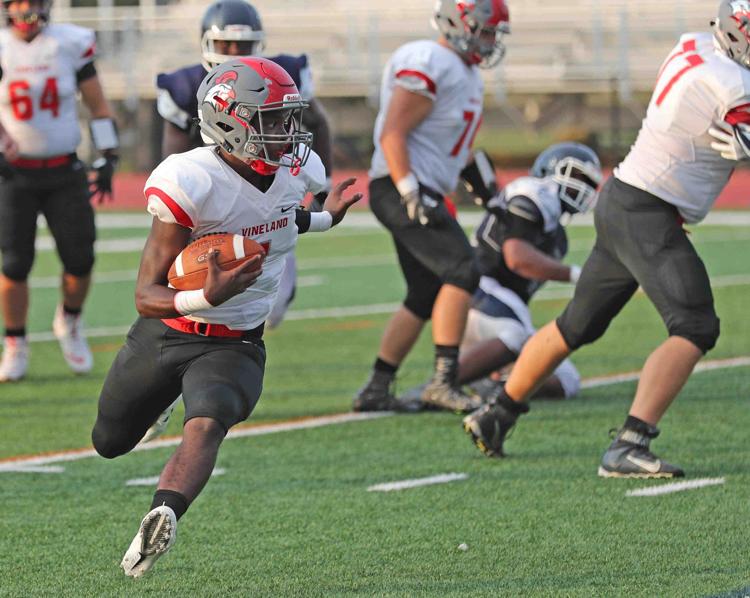 (4) Vineland 33, (5) Toms River North 0
The Vineland High School football won its first-ever playoff game in program history Friday.
The fourth-seeded Fighting Clan beat No. 5 Toms River North 33-0 in the opening round of the South Jersey Group V playoffs.
Tyreem Powell, a sophomore, debuted at quarterback for Vineland and had three touchdown runs. Nahzir Broome scored a 19-yard touchdown in the second quarter and returned a 91-yard kickoff return for a score in the third.
Toms River North fell to 6-3-1.
Vineland will play the winner of No. 1 Williamstown/No. 8 Washington Township in the semifinals Friday.
State Non-Public Group IV Quarterfinals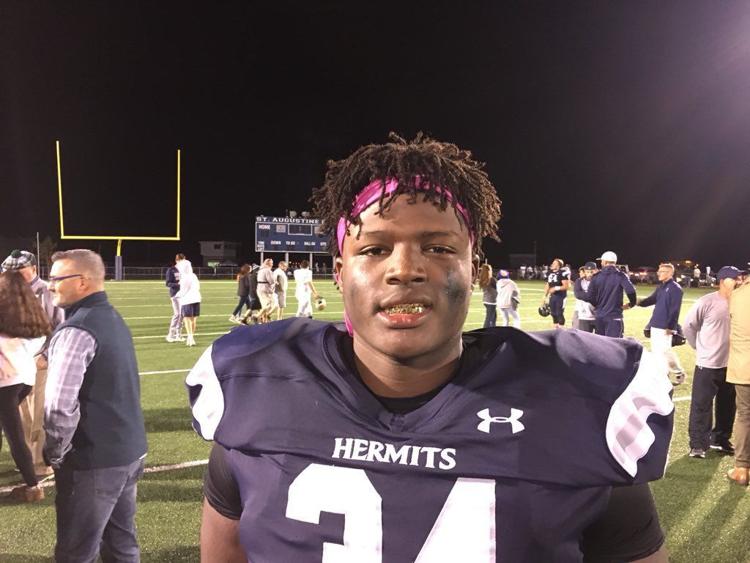 (7) St. Augustine Prep 41, (10) Notre Dame 7
Isaiah Raikes scored touchdown runs in the first and third quarter for the Hermits. Jaylen DeCoteau returned a fumble and an interception for scores in the first half, while Luke Snyder kicked two field goals. Nasir Hill had 131 yards rushing on 21 carries, and Raikes added 58 yards rushing. DeCoteau had four receptions for 39 yards. Justin Brown scored a touchdown in the fourth quarter.
St. Augustine will play at No. 2 seed St. Joseph Montvale in the quarterfinals next Saturday.
S.J. Group IV Quarterfinals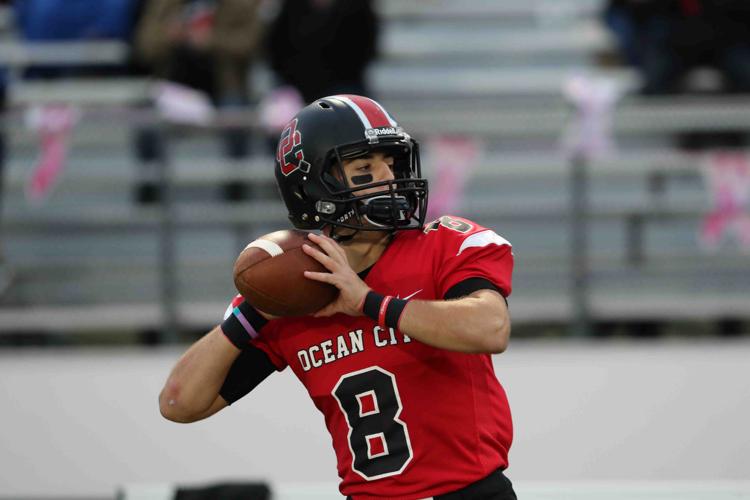 (2) Highland Regional 28, (7) Ocean City 14
Ocean City fell to 3-5 while Highland Regional improved to 8-1. Highland will advance to semifinals where they will host No. 3 seed Clearview Regional on Friday.
No further information was available.
(3) Clearview 23, (6) Hammonton 7
Clearview Regional (6-2) defeated Hammonton (3-7) to make it to advance to the semifinals. Clearview will play at No. 2 seed Highland Regional on Friday. No further information was available.
(4) Shawnee 25, (5) Mainland 7
Shawnee (3-6) defeated Mainland (6-3) to advance to the semifinals of South Jersey Group IV. Shawnee will face No. 1 seed Millville on Friday. No further information was available.
South Jersey Group II Quarterfinals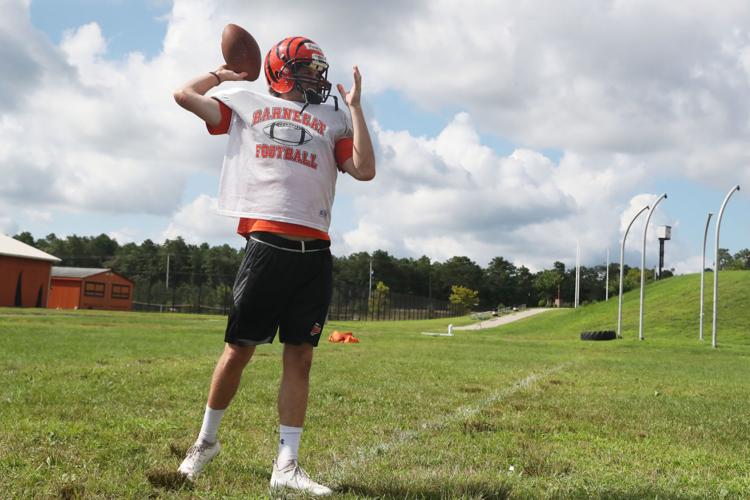 (3) West Deptford 53, (6) Barnegat 7
Brian Finucan threw an 80-yard touchdown pass to Devyn DeFilipo for Barnegat (6-3) in the second quarter. West Deptford improved to 7-2. No further information was available.
Regional Crossover Games
Absegami 34,
Seneca 28
Absegami's freshman quarterback Ray Weed completed 24 of 30 passes and threw for three touchdown passes. Weed also rushed for 93 yards on 21 carries and had two rushing TDs. Lucius Brown had five catches for 81 yards and two touchdowns. Jawon Glover had nine catches.
The visiting Braves improved to 3-5 and Seneca fell to 3-6.
Egg Harbor Township 56,
Pemberton 21
Egg Harbor Township improved to 4-5 while Pemberton fell to 1-8. No further information was available.