Who are the area's top high school football recruits?
Press-area high school football recruits
The high school football recruiting season is in full swing.
The following is list of scholarship offers Press-area high school football players have received.
If we missed any offers or players, please email Mike McGarry at mmcgarry@pressofac.com
Jada Byers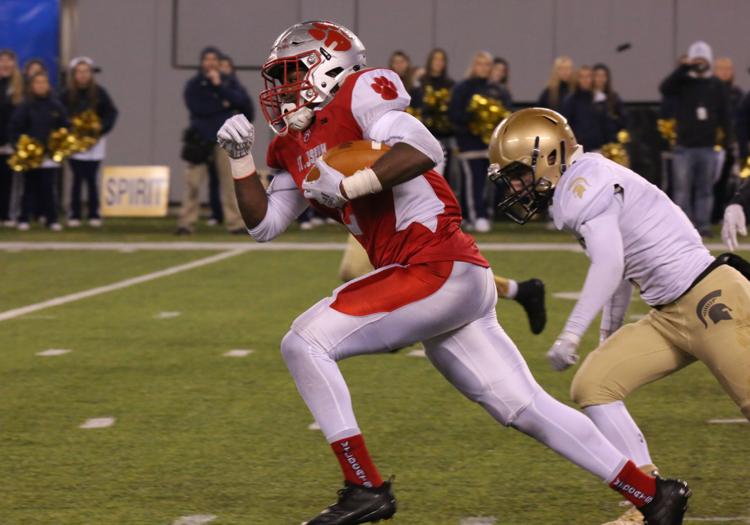 St. Joseph
RB/DB Jr.
5-8, 168
Offers: Massachusetts, Sacred Heart
Byers led the Wildcats to a 10-2 record and the state Non-Public II title. He ran 214 times for 1,738 yards
Solomon DeShields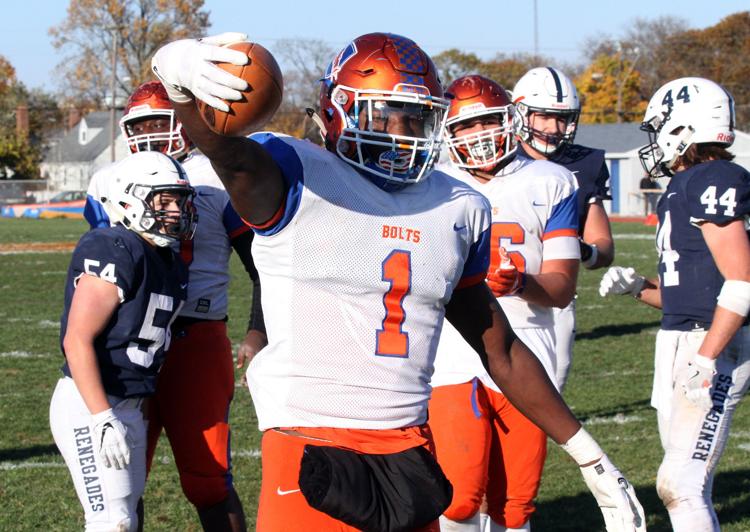 Millville
WR/DB/LB Jr.
6-2 216
Offers: Auburn; Virginia Tech; Southern Methodist; Rutgers; East Carolina; Iowa State; Kentucky; Memphis; Michigan State; Oregon; Missouri; Pittsburgh; Oklahoma State; Purdue; Buffalo; Baylor; Maryland; Cincinnati; Buffalo; Purdue; 
The wide receiver and defensive back caught 34 passes for 342 yards and five touchdowns.
Isaiah Gerena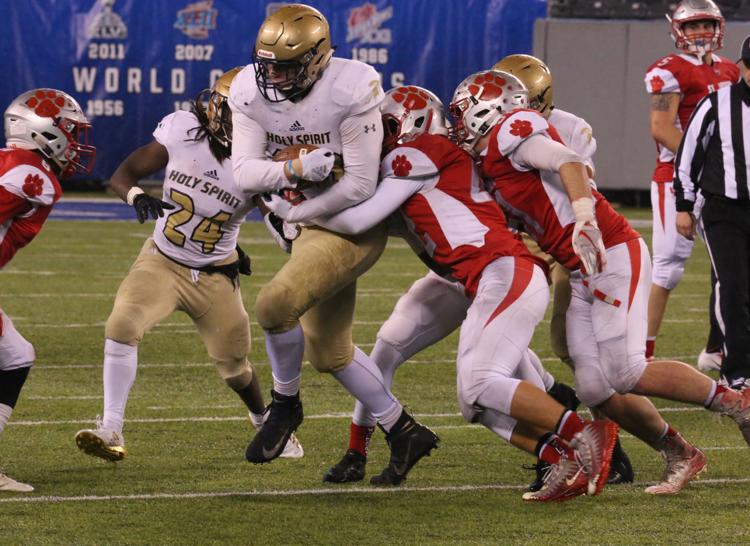 Holy Spirit
TE Jr.
6-4 244
Offer: Delaware State; Howard University
Gerena caught 35 passes for 407 yards and three touchdowns
Keshon Griffin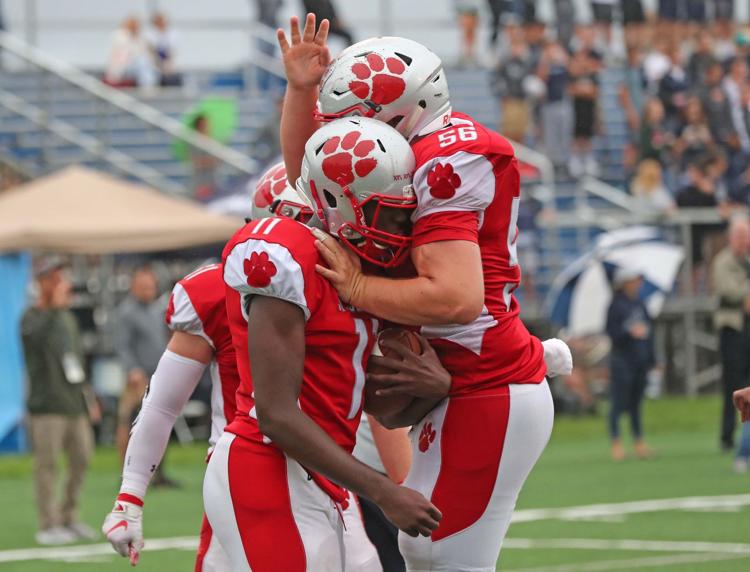 St. Joseph
DE/TE So.
6-6 220
Offer: Baylor University; Rutgers; Virginia Tech; Central Michigan; Virginia; Massachusetts; Pittsburgh; West Virginia; Miami.  
Griffin made 48 tackles, 10 of them for losses.
Ernest Howard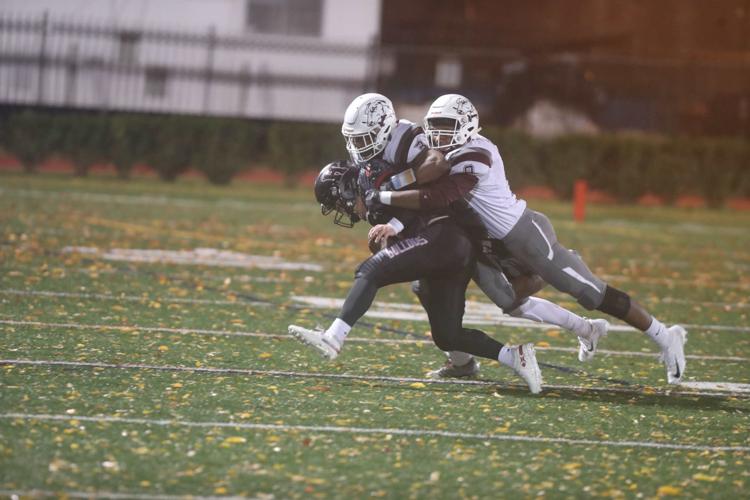 Pleasantville
LB Jr.
60 205
Offer: Howard University and Moorehead State
Howard made 52 tackles and had an interception in seven games,
Ethan Hunt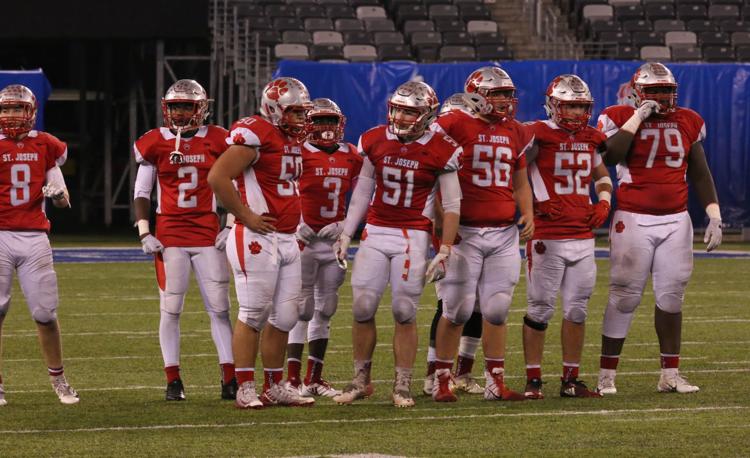 St. Joseph
DL So.
6-1 250
Offer: Baylor, William and Mary
Hunt made 63 tackles, 14 of them for losses.
Malachi Melton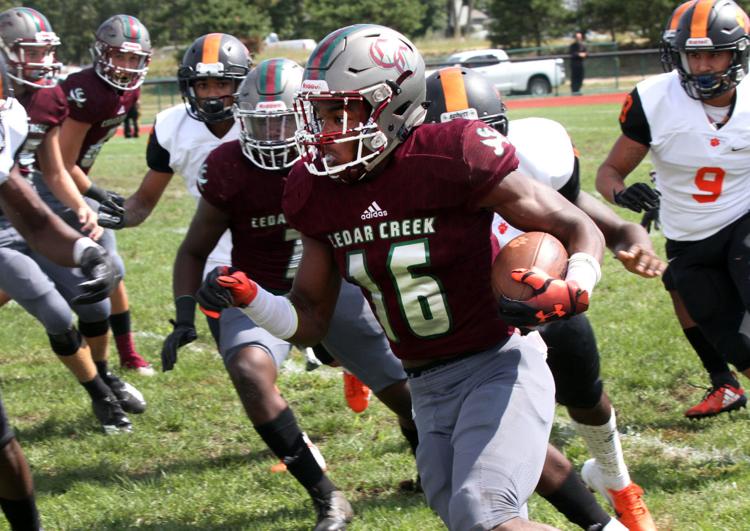 Cedar Creek
WR/DB  Jr.
5-11 165
Offer: Army; Boston College; Purdue; Rutgers; Temple; Yale; Buffalo; Old Dominion; Kent State.
The speedy Melton is one of South Jersey's most dynamic playmakers.
Brayden Pohlman
Mainland Regional
DE/TE Jr.
6-2 240
Offer: Monmouth
Pohlman helped the Mustangs reach the South Jersey Group V playoffs last season.
Tyreem Powell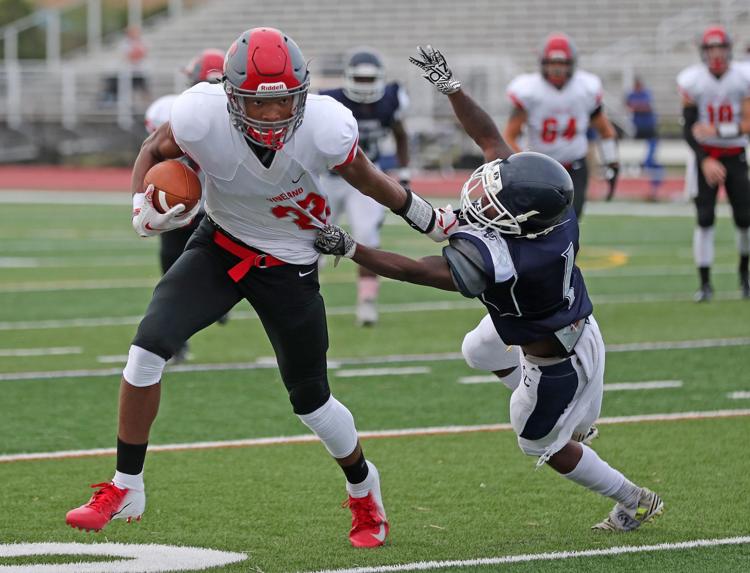 Vineland
WR/DB
6-4 185
Offers: Virginia Tech; Temple; Rutgers
Powell has committed to Virginia Tech. He made 60 tackles and had two interceptions. He also played quarterback and wide receiver, catching 23 passes for 273 yards.
Isaiah Raikes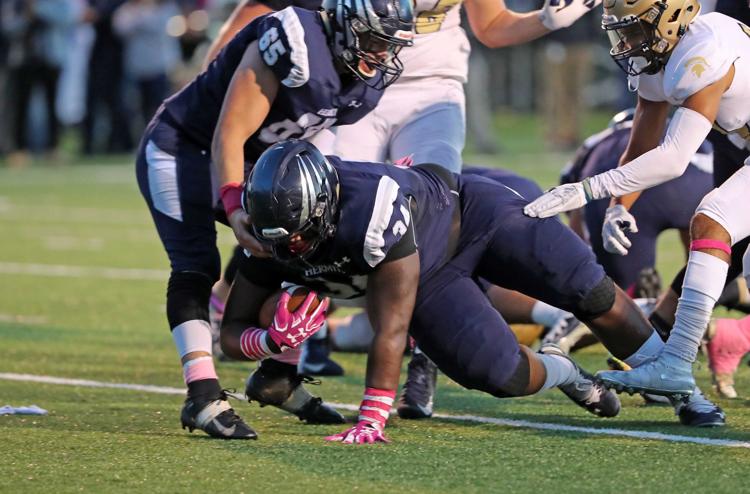 St. Augustine
DT Jr.
6-1 305 
Offers: Baylor; Boston College; Cincinnati; Duke; Indiana; Kent State; Louisville; Maryland; Massachusetts; Minnesota; North Carolina; North Carolina State; Northwestern; Oregon; Penn State; Pittsburgh; Princeton; Rutgers; Temple; Texas A.M.; Vanderbilt; Virginia Tech; Wake Forest; West Virginia; Yale.
Raikes made 43 tackles, 9.5 tackles for losses. He had eight sacks and rushed 48 times for 226 yards and eight touchdowns.
Angelo Vokolos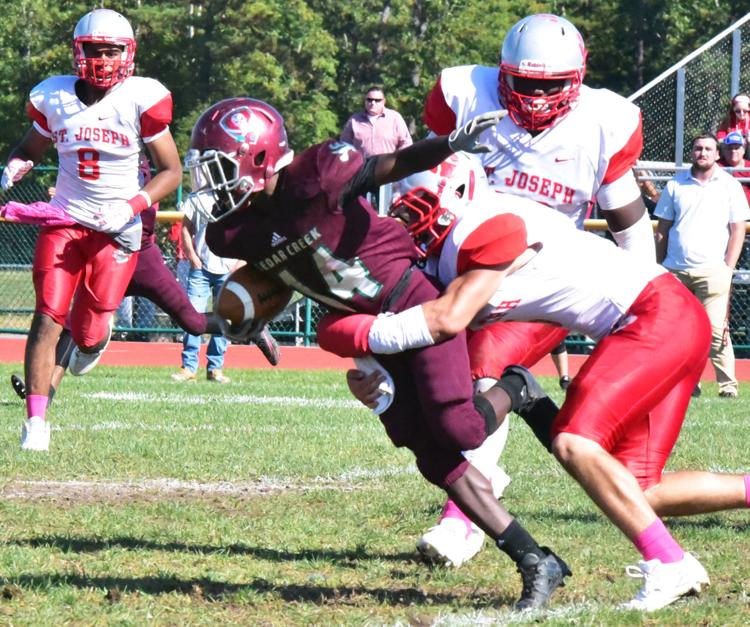 St. Joseph
LB/RB So.
6-0 220
Offer: Massachusetts
Vokolos missed nearly all of last season with a leg injury. He played one game, making six tackles as the Wildcats beat Holy Spirit win the state Non-Public II championship.
Jacob Ketschek
Offensive line
Sophomore
6-4 318
Offer: Monmouth, Kent State, Temple
Nasir Hill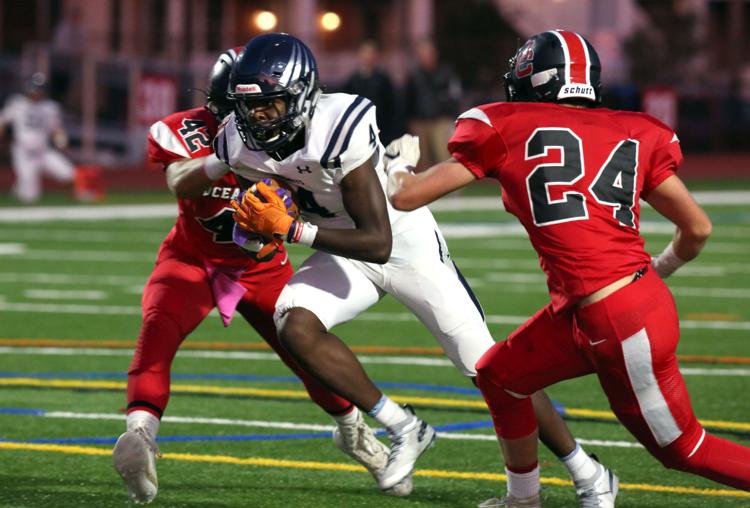 St. Augustine Prep
DB/RB Freshman
6-0 180
Offfers: Temple