Who won South Jersey track and field championships Friday?
Millville runner wins 400 hurdles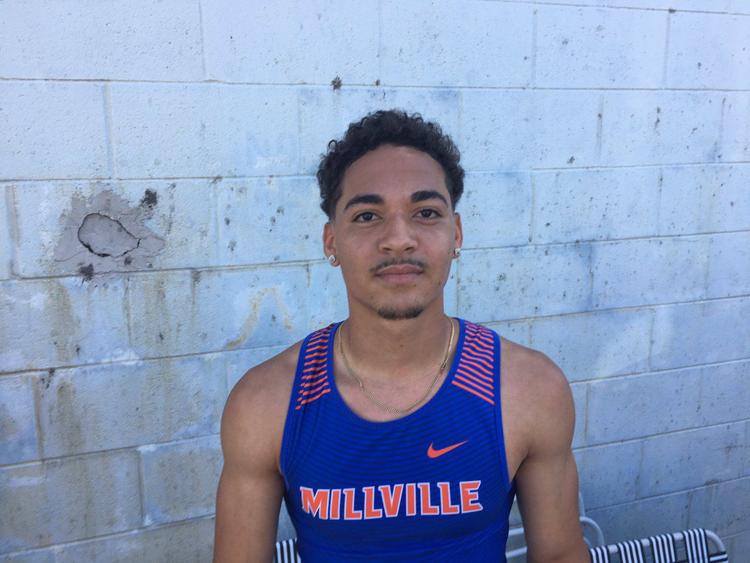 WASHINGTON TOWNSHIP - Daniel Fenton didn't wait long to win his first South Jersey Group IV championship Friday afternoon.
The Millville High School senior won the 400-meter hurdles - the first event of the of the South Jersey Groups I and IV championships at Washington Township High School.
Fenton won in a personal-best 55.17 seconds. William Spence of Egg Harbor Township ran fourth in 57.33.
"This feels amazing," Fenton said. "I've never done it before."
The Group I and IV meet will conclude Saturday. The top-six finishers in each group in each race, plus some wildcard entries, qualified for next weekend's state group championships.
Fenton is one of the Cape-Atlantic League's most versatile runners. He's competed in everything from 200 dash to the 800 run in high school career. He didn't take up the 400 hurdles, however, until this spring.
Fenton took control of Friday's race on the final turn
"I knew I had to attack the hurdles," he said. "That's what I did. I had it my head the whole time. I just stayed relaxed and focused."
Southern Regional girl wins first SJ title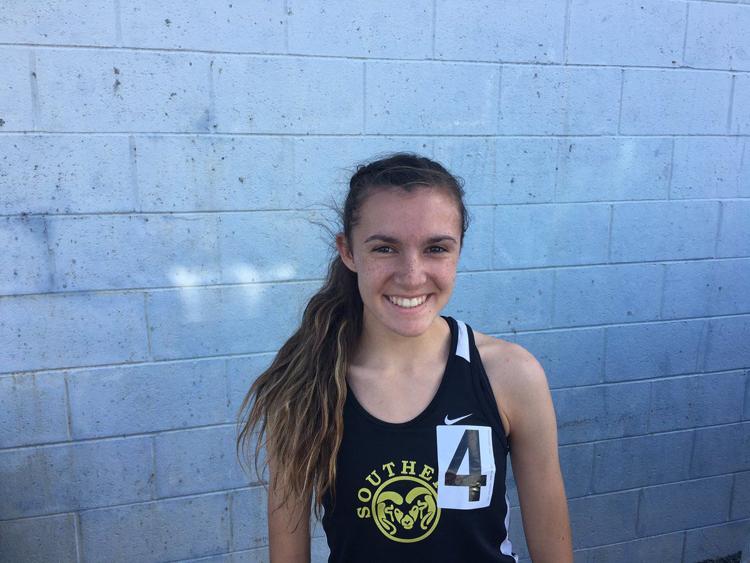 Karagan Bulger admits three years ago she barely knew where she was when she competed in the South Jersey championships.
Now, the Southern Regional junior is a sectional champion.
"I didn't even now what this meet was," she said. "Now, I'm like 'wow.' Now, I understand my surroundings. This is a pretty big deal. "
Bulger won the Group IV 400 hurdles in 1:02.02.
"This shows how hard I've worked," she said. "I'm very proud of it."
Bulger pulled away from the field on the third hurdle from the finish line. Brianna Snowden of Rancocas Valley was second in 1:02.22, while Anne Rutledge of Egg Harbor Township finished fifth in 1:03.89.
"I think I came out a little too slow," Bulger said. "I felt everybody around me. But the third to last hurdle was my best one and for everybody else it wasn't their best one. That's when I took it and I just went with it the last 100 (meters)."
AC girl wins long jump on final attempt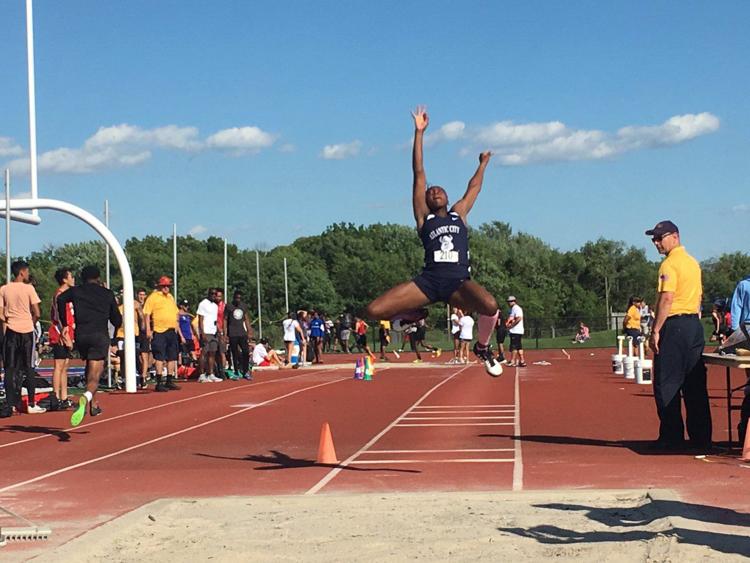 WASHINGTON TOWNSHIP - One word from a track and field official surprised Claudine Smith on Friday afternoon.
"Congratulations," the official said.
Smith won the South Jersey Group IV long jump championship with a leap of 17 feet, 11.5 inches on her final attempt. Bryanna Craig of Millville finished second with a jump of 17-9.
"I thought I had to jump 18 feet to win," Smith said. When I heard 17-11, I thought that wasn't enough. But when he said 'Congratulations,' I was in shock."
Smith led the competition after the first three jumps. Shen then left the long jump pit to compete in the 100-meter dash trials. When she returned to the long jump, she was in third place.
"I didn't feel that tired (after the trials)," she said, "but I felt a little looser and more fluid. I think that's what kind of helpd me."
Still, Craig trailed until her final attempt.
"I was just going to try to do me best because it was my last jump," she said. "I just went for it."
EHT boys win three events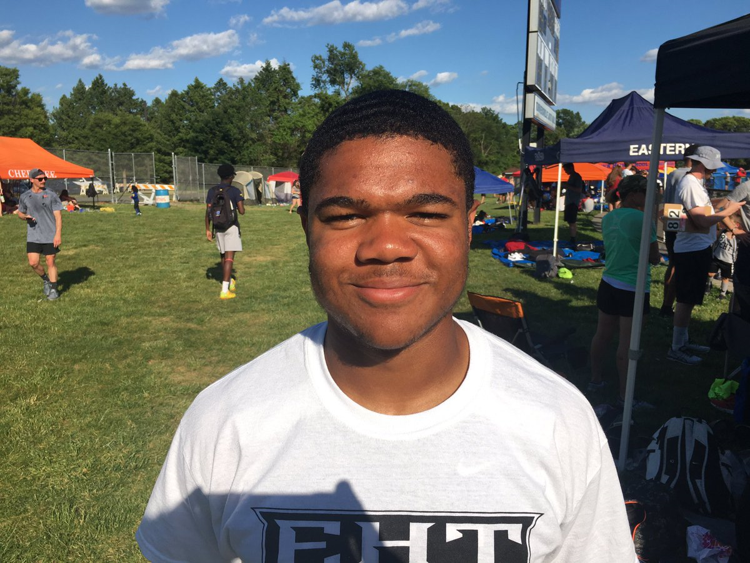 Egg Harbor Township senior Trey Henry was a baseball player until this spring.
He gave up that sport to run outdoor track and field. It seemed like an especially wise decision Friday when he won the Group IV 100 dash.
"I ran indoor my junior year and baseball really didn't feel like my sport anymore," Henry said. "It's great to come out here and give a great performance for my team."
Henry took control midway through the race.
"I just had fast arms and finished through," he said. "I was so excited."
Egg Harbor Township also got two other victories.
Gobi Thurairajah won the Group IV 1,600 in 4:20.44. Ethan Wechsler of Cherokee was second in 4:21.78.
Mubeen Momodu won the high jump with a leap of 6-2.
Millville girls sweep top-two spots in Group IV shot put
The Millville girls excelled in the shot. Fatimah Owens (40-3.5) and Tereana Parker (38-3) finished first and second, respectively.
Whaley wins 400 for AC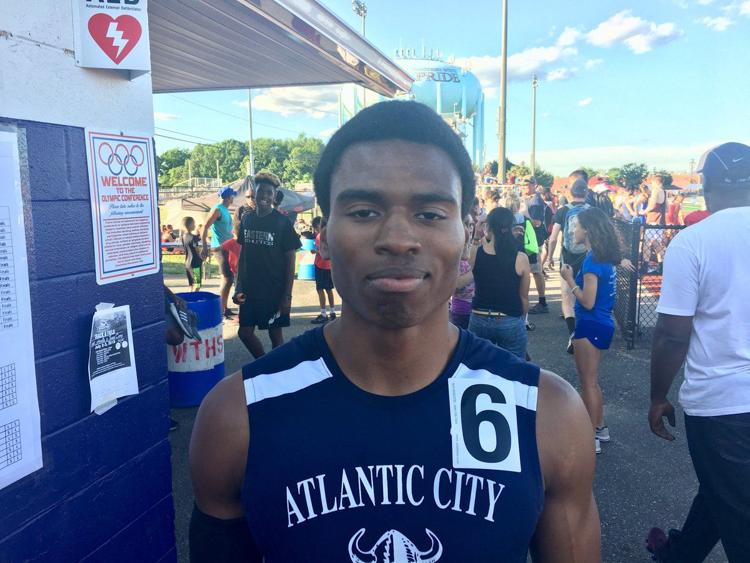 Atlantic City also got a victory from Isaiah Whaley in the Group IV 400-meter dash. The senior won in 49.14 seconds just holding off Daniel Fenton of Millville (49.29).
"The last 100 meters I had a lot left," Whaley said. "I saw the other (runners) were dying. That gave me energy. I sprinted the last 100 meters."