St. Augustine Prep's Drue Nicholas, one of the top golfers in the state, reached many milestones in his high school career.
But there was one accolade the junior never achieved until this season.
Nicholas captured the individual title at the Garden State Cup at Blue Heron Pines Golf Club. Nicholas, who was the tournament runner-up in 2018, won the prestigious, statewide event by five strokes with a 4-under-par 68 and seven birdies.
The 17-year-old from Egg Harbor Township also led the Hermits to the team title, and finished second in individual scoring at the Carl Arena/Al Rifkin Memorial Tournament in early May.
Those were his two favorite memories this season.
"I can't say that one was better than the other," said Nicholas, who is The Press Golfer of the Year for the third consecutive season.
Nicholas also finished fifth in the Tournament of Champions with a 1-over-par 73.
"I think this season was successful for the most part," Nicholas said. "I am disappointed with how I played after the Garden State Cup, but looking at how I ended the season, it wasn't all that bad.
"I think this season definitely was a growing moment for me, and I am happy with the way I handled everything."
Nicholas, who is entering his senior year, finished third individually and had six birdies at the South Jersey Non-Public A Tournament.
The Hermits finished third in team scoring and just missed the TOC.
St. Augustine, which finished the regular season 17-0, defeated a talented team in Salesianum (Delaware) in a dual match. The Hermits placed fourth in team scoring at the Garden State Cup.
"It feels really good," Nicholas said. "I know (St. Augustine) coach (Lenny Dolson) is happy with us. It does stink to go undefeated without going to states. But, don't get me wrong, finishing undefeated felt really, really great.
"I am really proud of my guys. We gave it our all, and that's what made it all okay in the end."
Nicholas verbally committed to North Carolina State University in November.
Dolson said that decision took a lot of pressure off Nicholas' shoulders this season because Nicholas knew where he would continue his golf career after high school. Dolson added that Nicholas also enhanced his already strong leadership role on the team.
"Overall, he had a good season," Dolson said. "I know he would've been a lot happier if the team would've done better, but individually he should be pleased.
"I know he is looking forward to coming back for his senior year."
Nicholas made his second-career hole-in-one, using a 6-iron on the 160-yard, 8th hole at St. Augustine's 13th annual Fr. LaRosa Golf Tournament at Atlantic City Country Club on June 12. Last spring, he made his first-career hole-in-one at the Garden State Cup on the 109-yard, 11th hole.
"He is either always in the hunt and has a great chance of winning every tournament or just wins the tournament," said Dolson, who earned his 400th career win this season. "It's really fun to coach a kid like that."
Nicholas is already anticipating a successful senior season.
"I had a lot of time to learn and grow," Nicholas said. "If I combine everything just right next year, I am going to be just fine."
Player of the Year: Drue Nicholas, St. Augustine Prep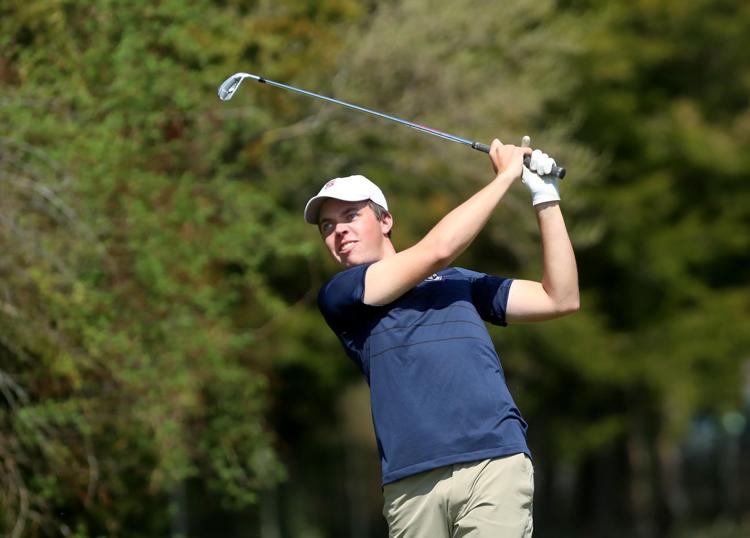 Brett Campbell, Egg Harbor Township
Kasey Clifford, Ocean City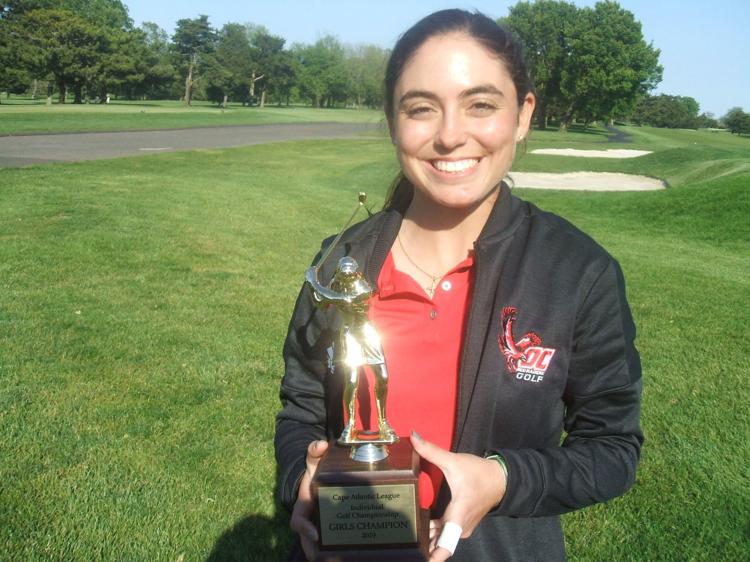 James Dalzell, Holy Spirit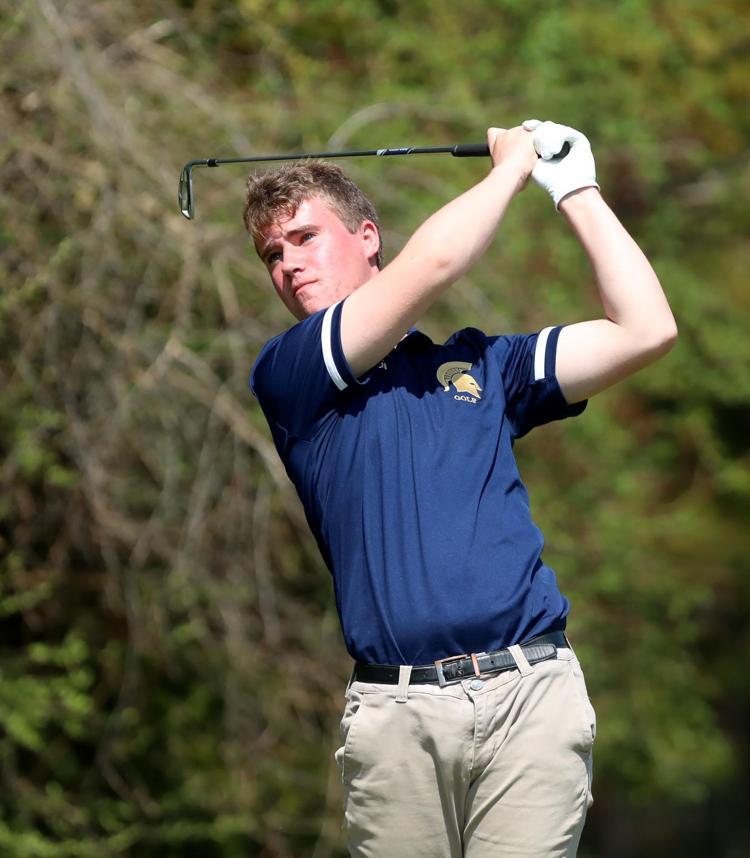 Michael Mitnick, Mainland Regional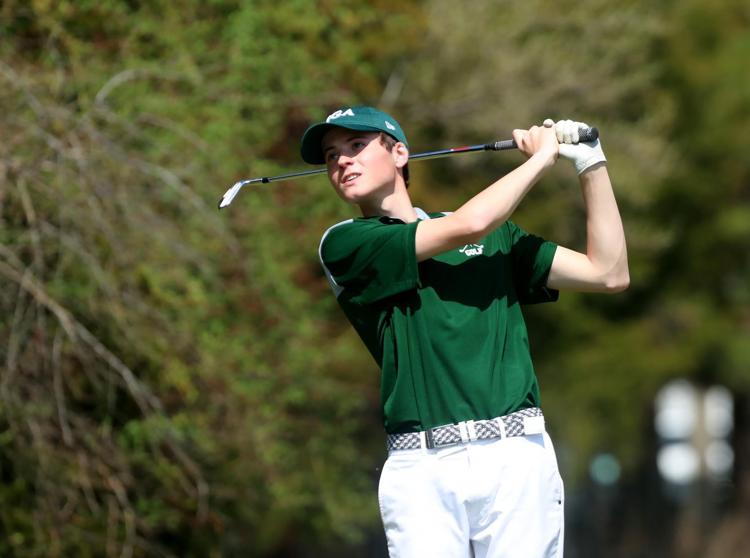 Camille O'Halloran, Mainland Regional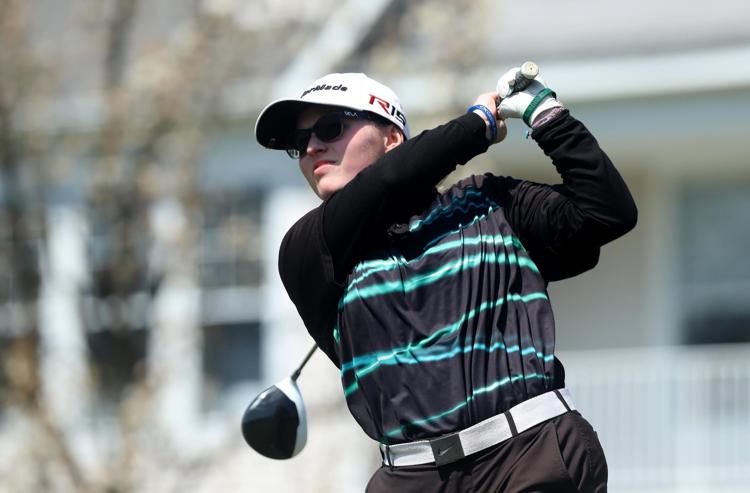 Noah Petracci, Hammonton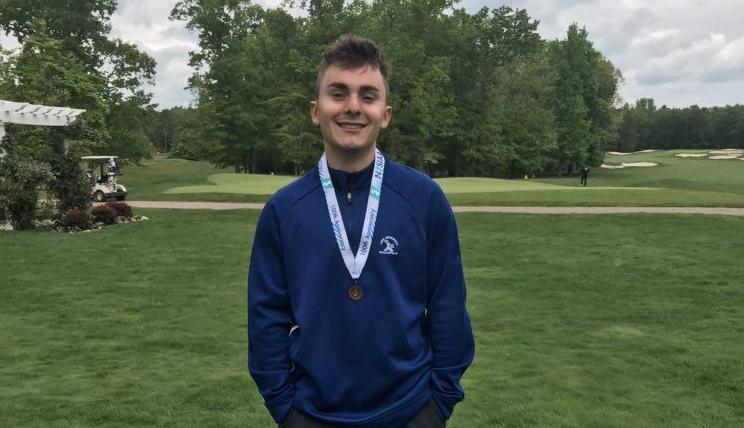 Jonathan Prussel, St. Augustine Prep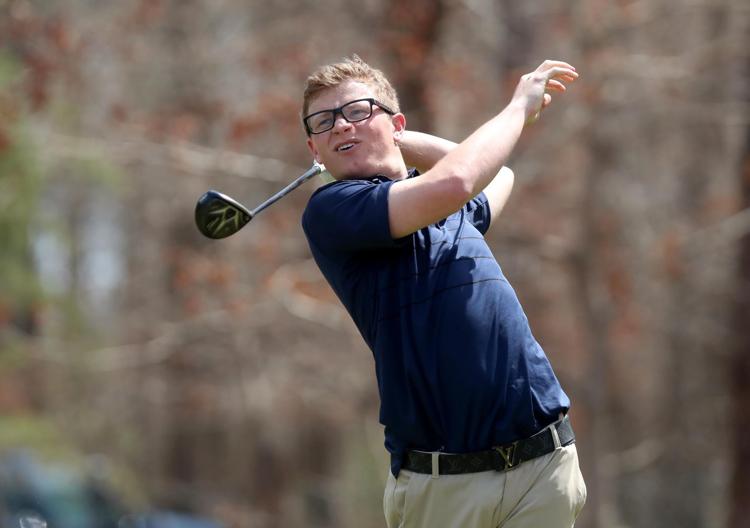 Mike Resch, Millville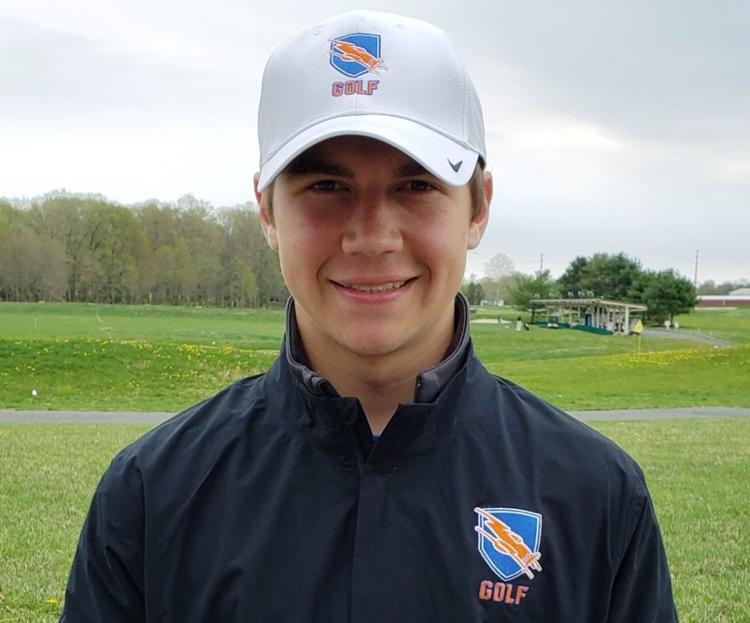 Nicky Salfi, Middle Township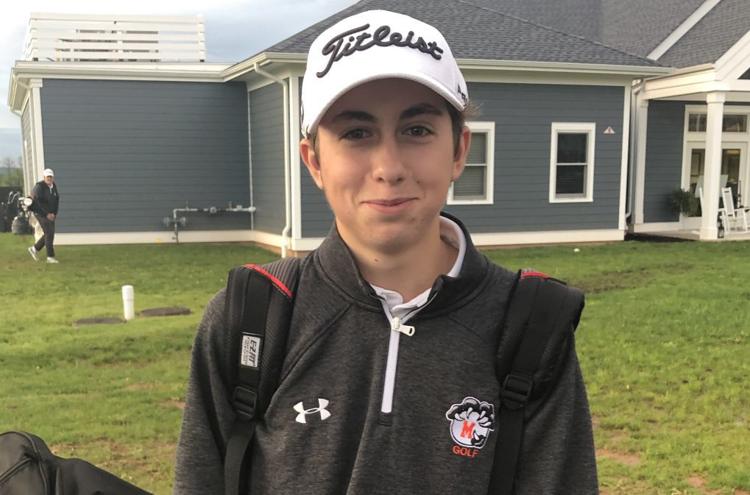 PJ Schulte, Middle Township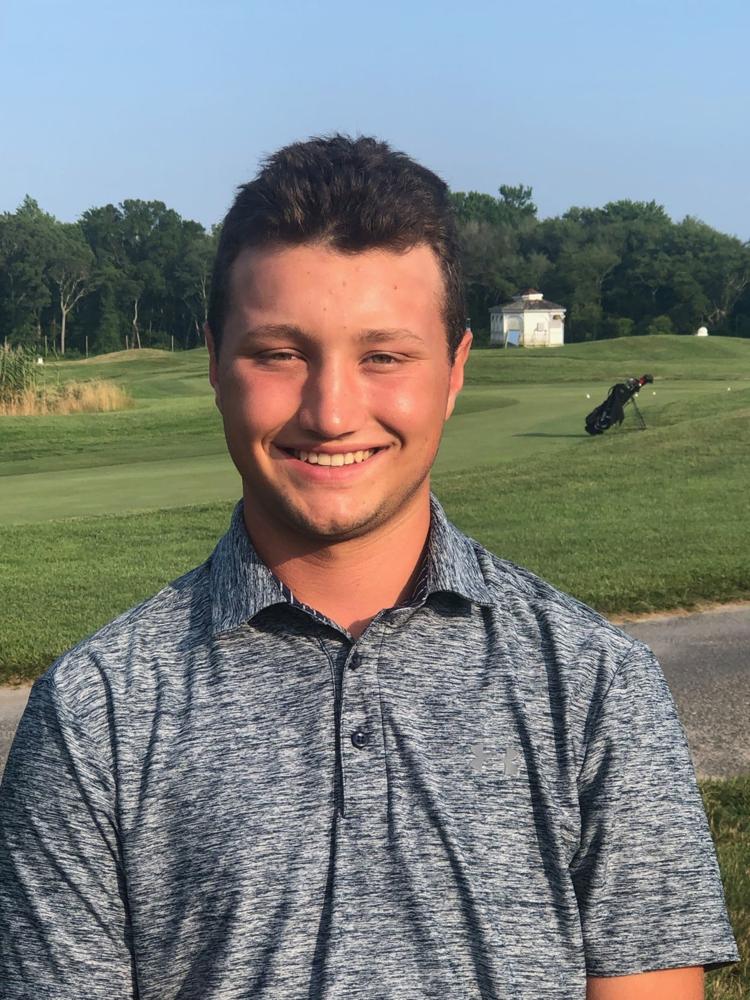 Second Team Golf All-Stars
ACIT
Hunter Reese
Cape May Tech
Scotty Wiltshire
Cedar Creek
Josh McKensie
Egg Harbor Township
Andrew Ngo
Hammonton
Olivia Strigh
Holy Spirit
Kevin Curau
Anthony Lawler
Lower Cape May Regional
Kolby Carter
Mainland Regional
Madeline Kent
Riley Mostecki
Middle Township
Andrew Kapp
Millville
Tim Wright
Ocean City
Luke Neff
T.J. Stanton
Pinelands Regional
Nathan Szwed
Southern Regional
Lasse Lehmann
Jeffrey Reilly
St. Augustine Prep
Mike DeLong
Jackson Putney