UNION TOWNSHIP — The Ocean City High School girls soccer team capped its historic season in the sweetest way possible Saturday morning.
And the Red Raiders traveled about 120 miles to make it happen.
At Kean University in Union County, Summer Reimet, Faith Slimmer and Abbey Fenton led the Red Raiders to a 3-0 victory over Ramapo to capture the state Group III title for the first time in program history.
Reimet scored twice. Slimmer assisted on both goals. Fenton, who recorded her 19th shutout, made five saves.
"I'm so excited," said Reimet, 15, of Ocean City. "It's unbelievable. It's record breaking. We've been going at it since August. This is what we strived for this entire season."
Ocean City, ranked fourth in The Press Elite 11, finished the season 24-1-1. The Red Raiders defeated Hopewell Valley Central in the state semifinals Wednesday. Ocean City defeated Cape-Atlantic League National Division rival Mainland Regional 6-0 on Nov. 7 to capture the South Jersey Group III championship.
The Red Raiders never competed in a state championship game prior to Saturday.
"It's been historic," coach Kelly Halliday said. "We worked really hard since August. We deserved every minute since September and October. And November soccer is my favorite. We just asked ourselves, 'Why not us? Why not now?'
"We've been breaking records all season. It's amazing."
Ocean City started the game strong. Hannah Keane scored in the eighth minute off a rebound in front of the net to give the Red Raiders an early lead.
In the 32nd minute, Slimmer sent a pass across the field to Reimet, who blasted a shot from 20 yards out to give Ocean City a 2-0 lead they took into the second half.
"Faith and I work well together," Reimet said. "But it's really just the entire team. It's just a team effort. I'm just so proud of everybody."
Reimet also scored in the 57th minute after Slimmer sent a perfect pass the sophomore's way, allowing Reimet to drive to the net with only a step in front of the defender.
Slimmer, who praised Reimet for "always scoring the goals we need," made a key block late in the second half to keep the shutout alive. She finished her junior season with 35 goals.
"We wanted this so bad," Slimmer said. "We've been dedicated day in and day out to accomplish it. It just feels so good to finally get here and win."
The Red Raiders beat Millville 2-0 in the CAL Tournament final Oct. 14. They also won the National Division title.
Ocean City advanced to the South Jersey Soccer Coaches Association Tournament semifinals.
"We've had a great season," Fenton said. "I think we proved to a lot of people that we are a good team from South Jersey that can hang with almost anyone."
The senior goaltender said Reimet's goals provided a cushion for her and the defense, which did not allow more than two goals in any game all season.
Ocean City has a talented core returning next season, including Slimmer, Hope Slimmer (Faith's younger sister), Reimet, Kasey McDonnell, Kelsey White and Paige Panico.
But the seniors, including Keane and Fenton, ended their scholastic soccer careers on a high note.
"This being my last high school soccer game, I couldn't think of anything better," Fenton said. "To bring this trophy home, it's such an amazing feeling. I'm so thankful for this team and coaches and all the effort they put in.
"Now we are state champions, and we can say it proudly."
Ocean City fans traveled in bunches to Kean's turf field. When the Red Raiders won, the players ran over to greet their fans who had packed the first row of the bleachers.
"I knew we had a chance (to win)," Halliday said. "I told the girls that it was our last game and to leave it all on the line. We had a good preparation this weekend. I had a feeling. I had a good feeling."
Goalies — Fenton (5) OC; Pecorelli (7) R
Records: Ocean City 24-1-1; Ramapo 18-2
111719_spt_ocgirlssoccer00123703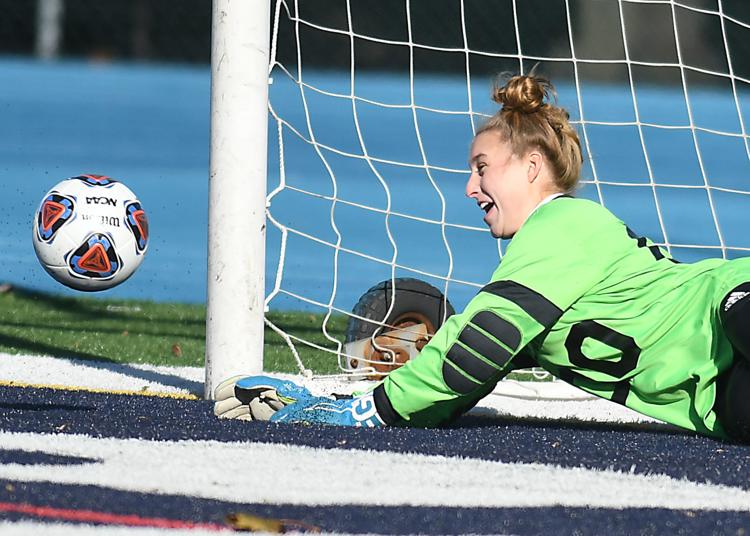 111719_spt_ocgirlssoccer00123677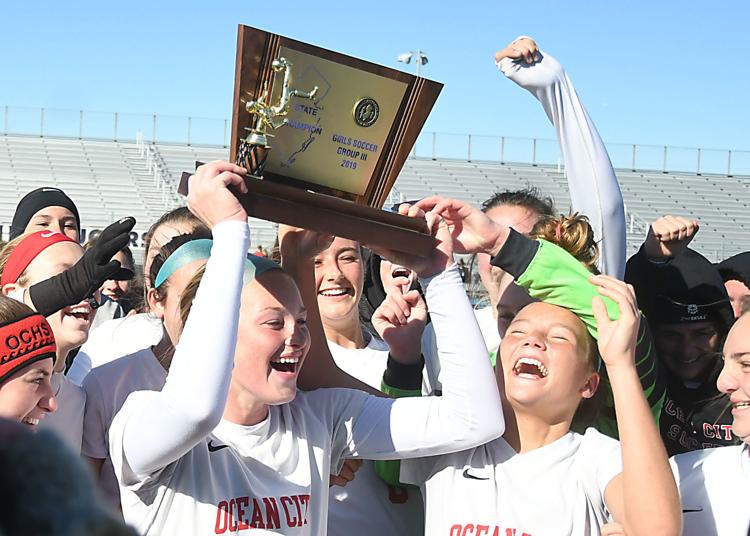 111719_spt_ocgirlssoccer00123686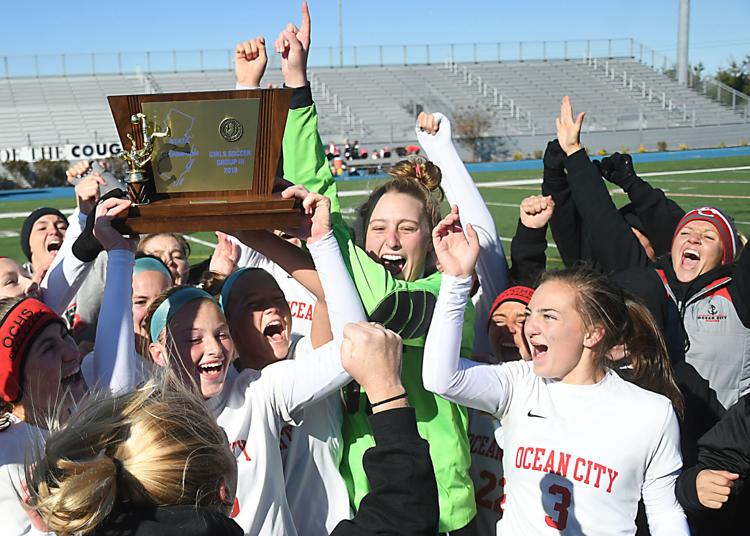 111719_spt_ocgirlssoccer00123687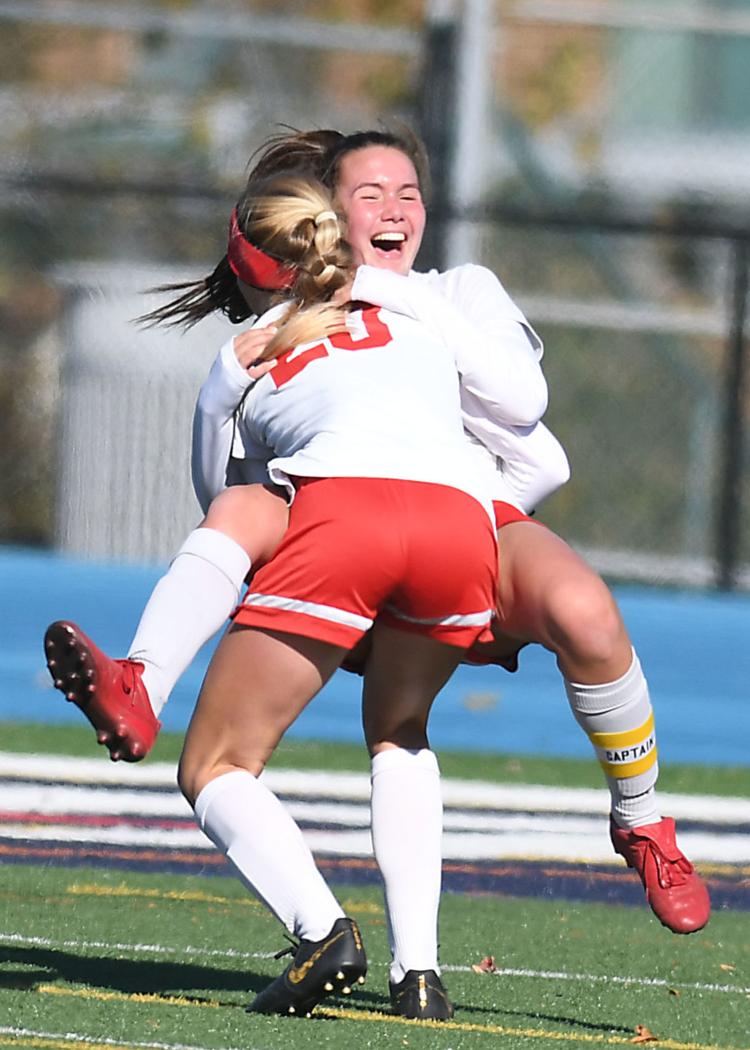 111719_spt_ocgirlssoccer00123696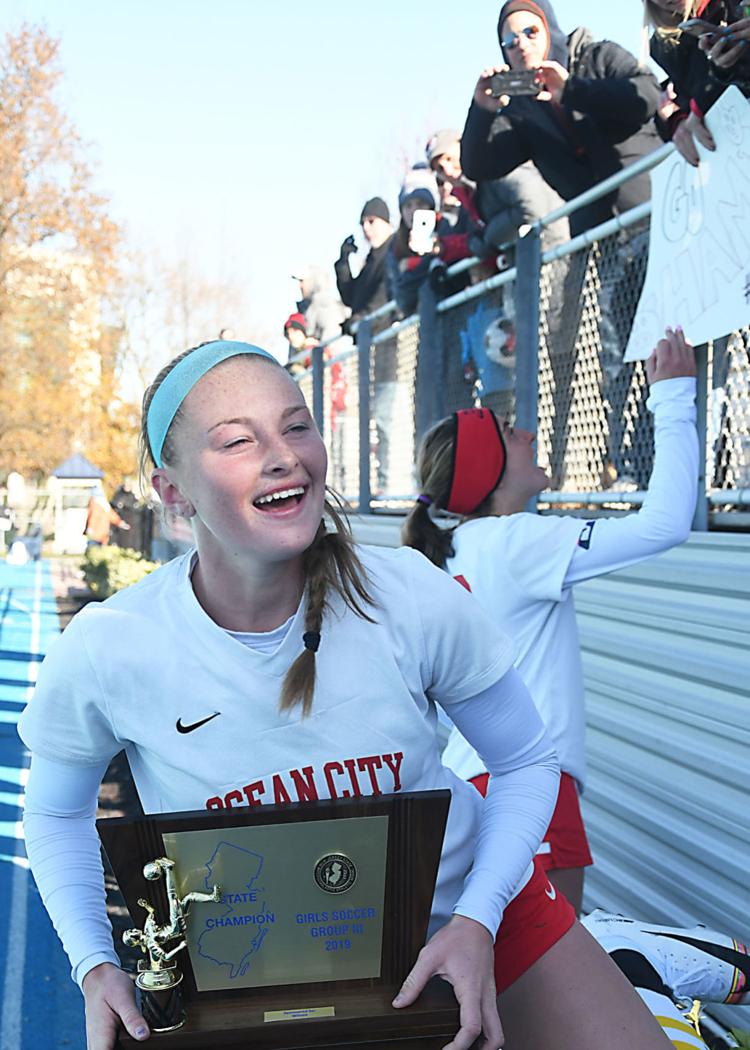 111719_spt_ocgirlssoccer00123681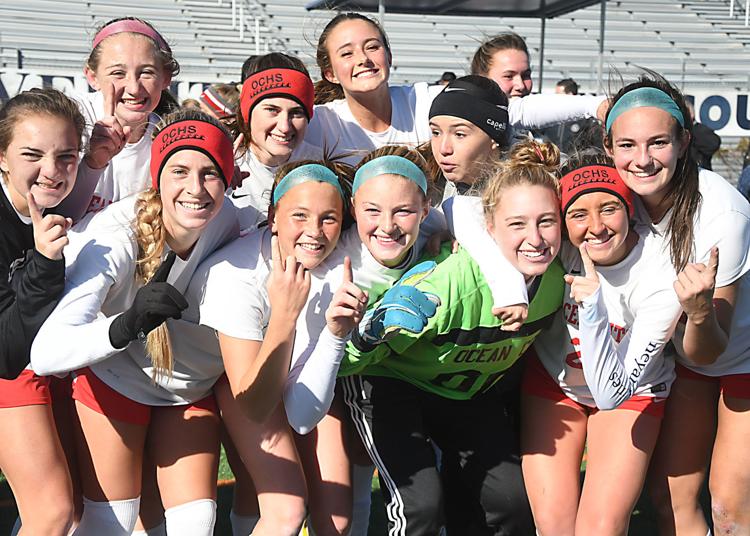 111719_spt_ocgirlssoccer00123697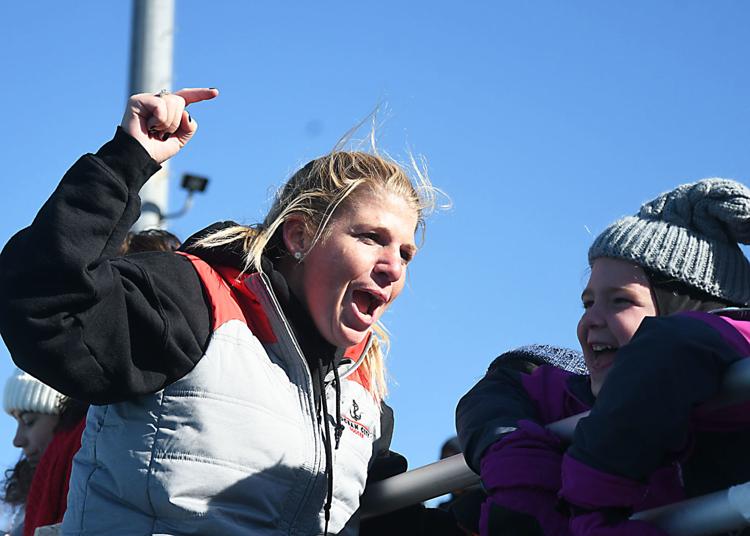 111719_spt_ocgirlssoccer00123700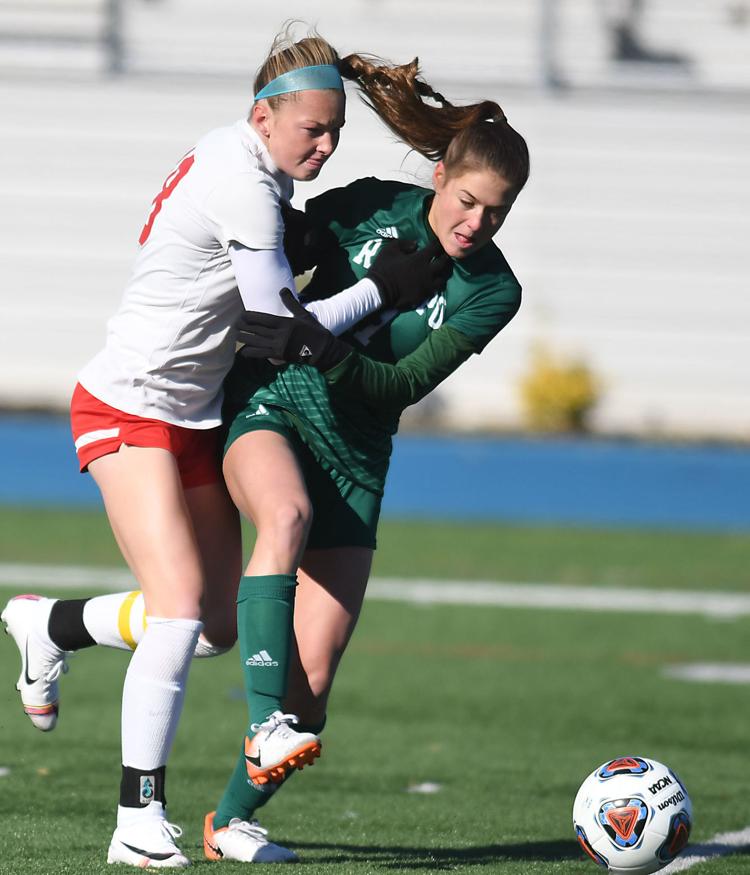 Ocean City girls soccer team photo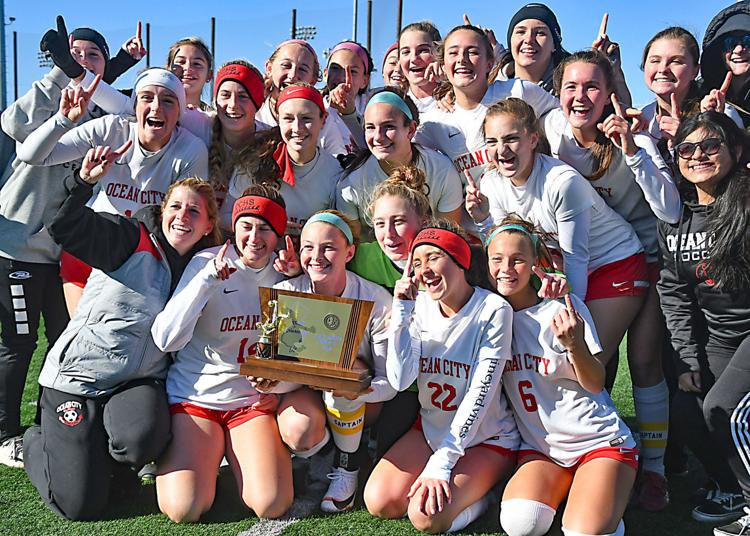 111719_spt_ocgirlssoccer00123684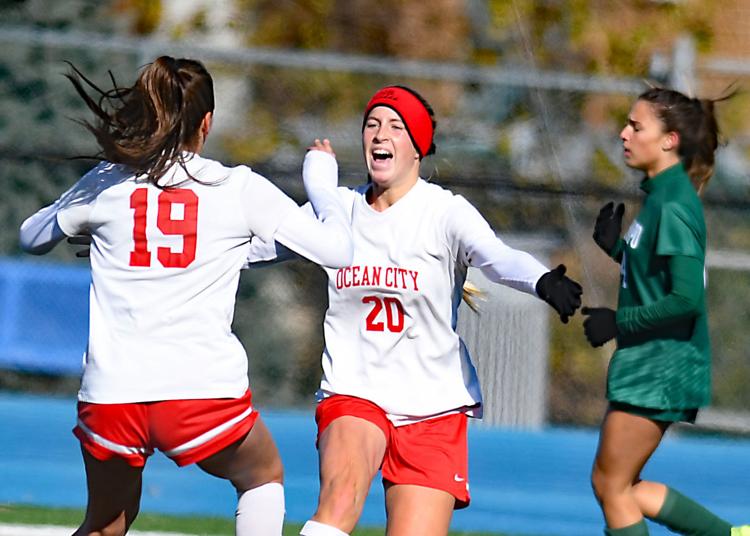 111719_spt_ocgirlssoccer00123688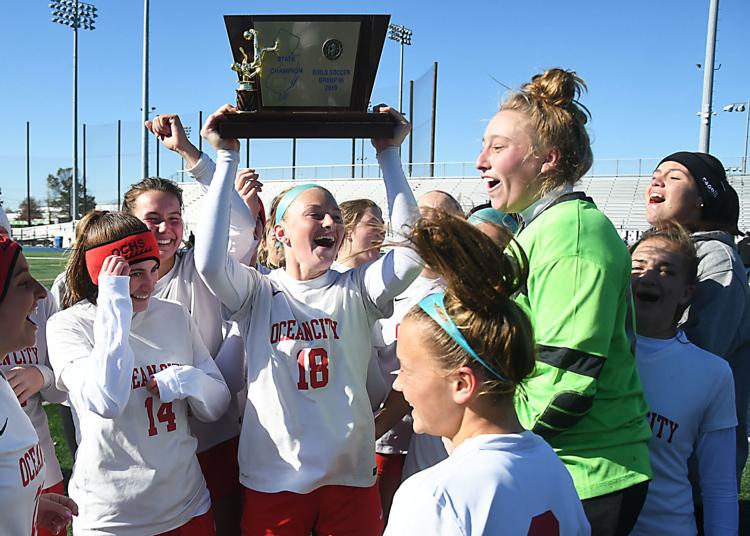 111719_spt_ocgirlssoccer00123691
111719_spt_ocgirlssoccer00123693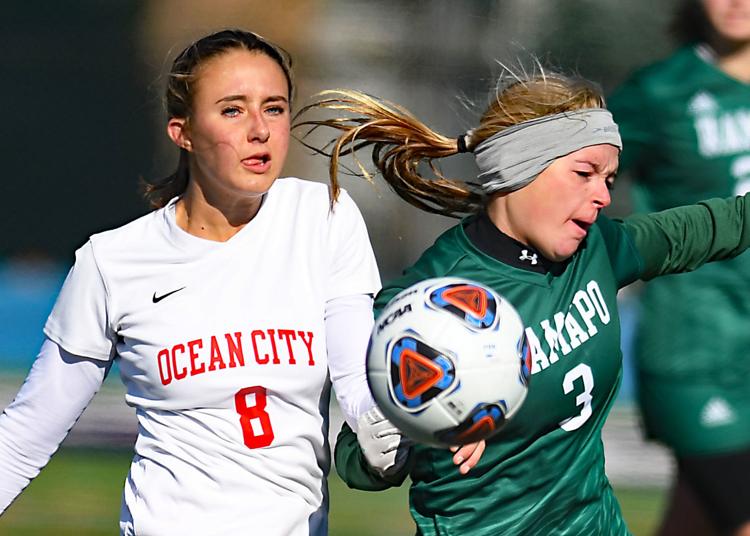 111719_spt_ocgirlssoccer00123682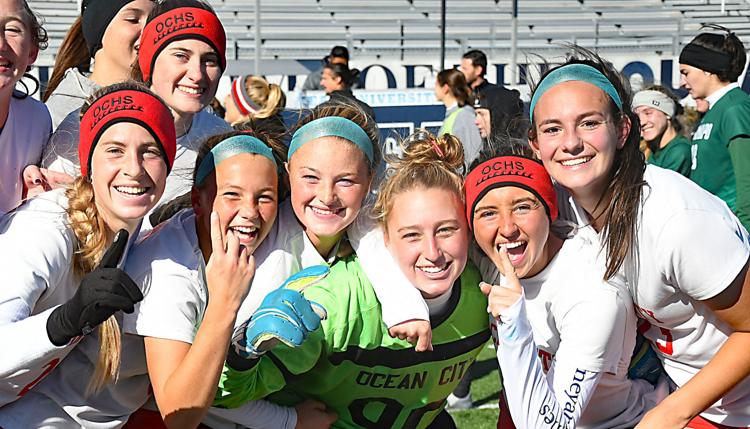 111719_spt_ocgirlssoccer00123695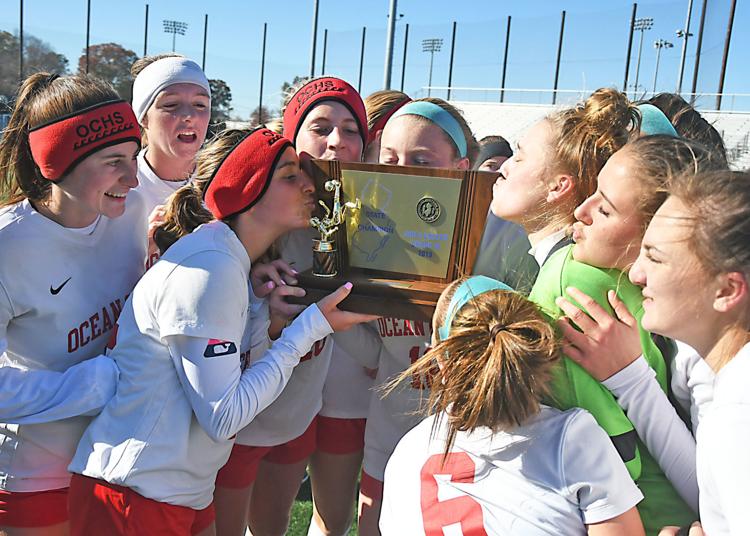 111719_spt_ocgirlssoccer00123685
111719_spt_ocgirlssoccer00123678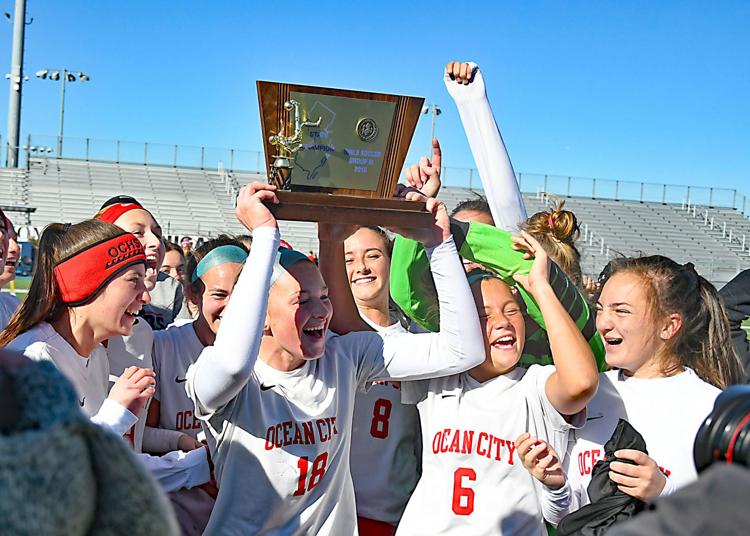 111719_spt_ocgirlssoccer00123699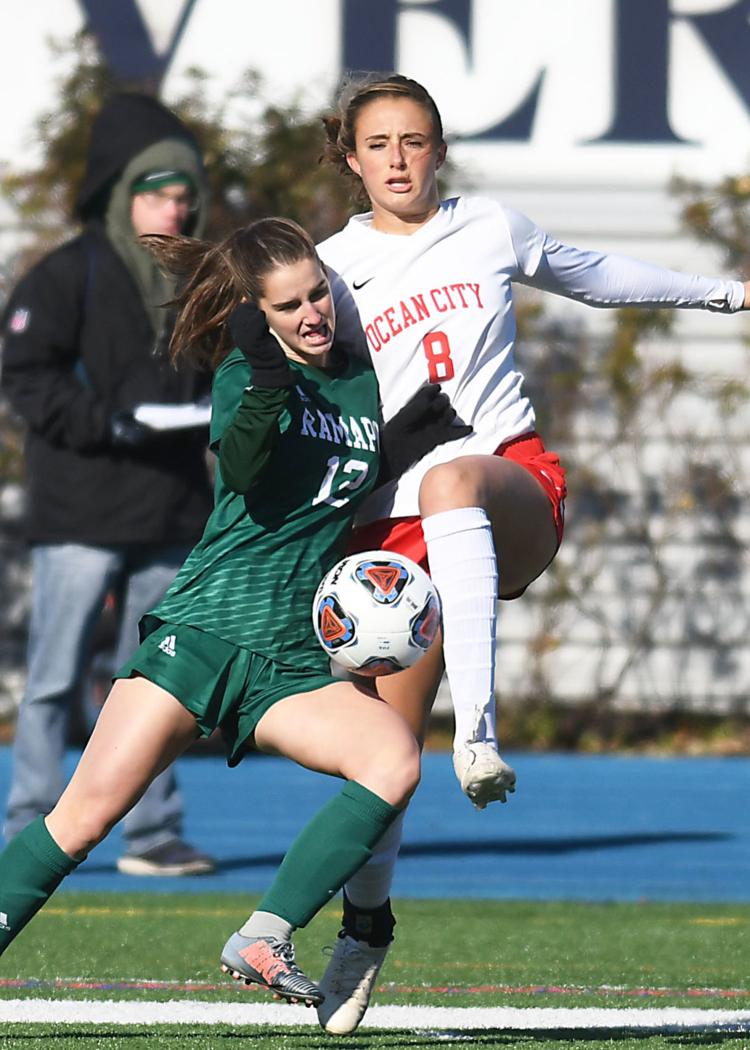 111719_spt_ocgirlssoccer00123689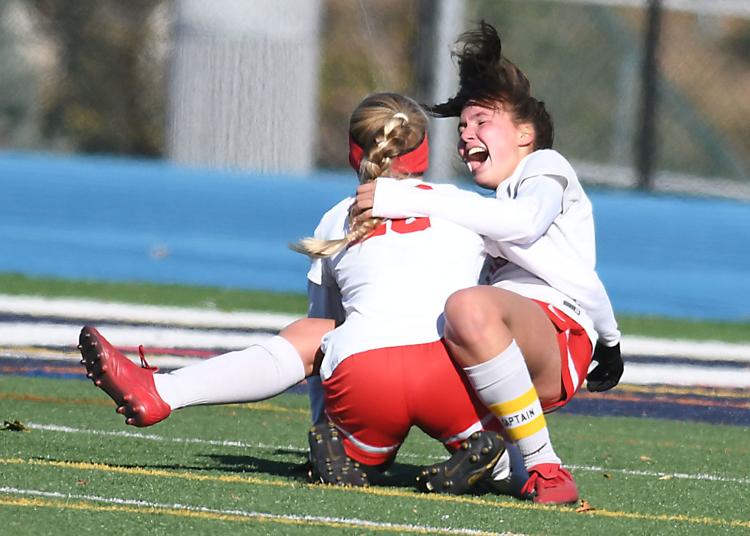 111719_spt_ocgirlssoccer00123701
111719_spt_ocgirlssoccer00123704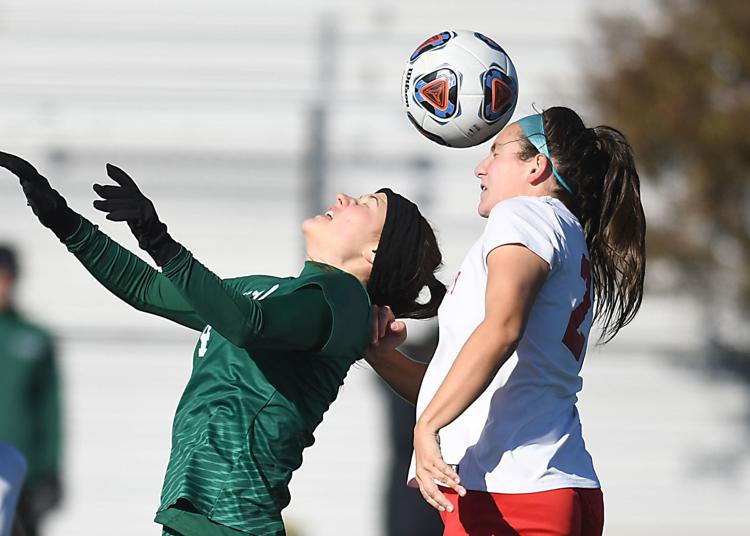 111719_spt_ocgirlssoccer00123694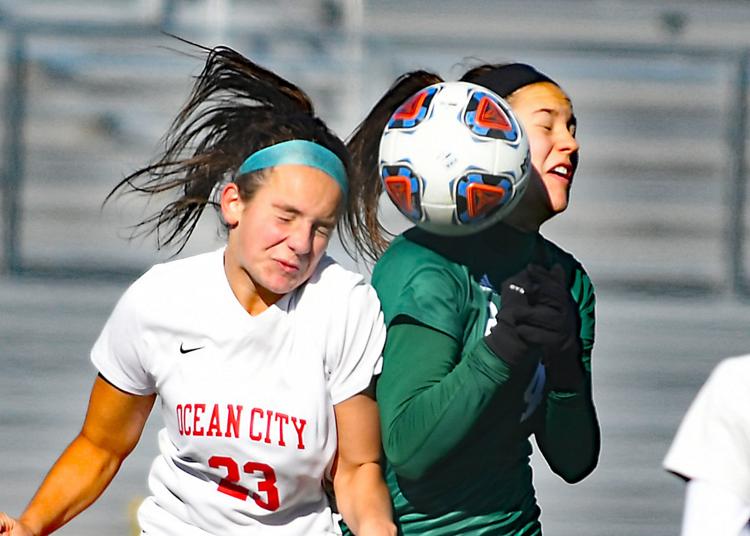 111719_spt_ocgirlssoccer00123683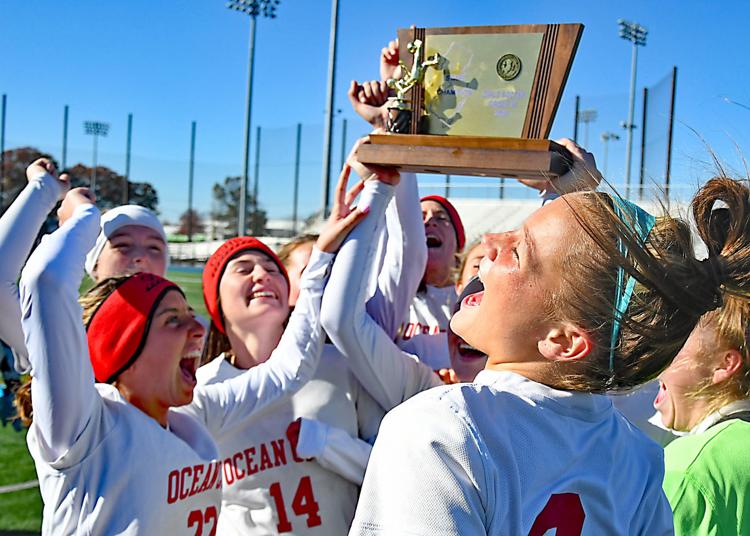 111719_spt_ocgirlssoccer00123702
111719_spt_ocgirlssoccer00123705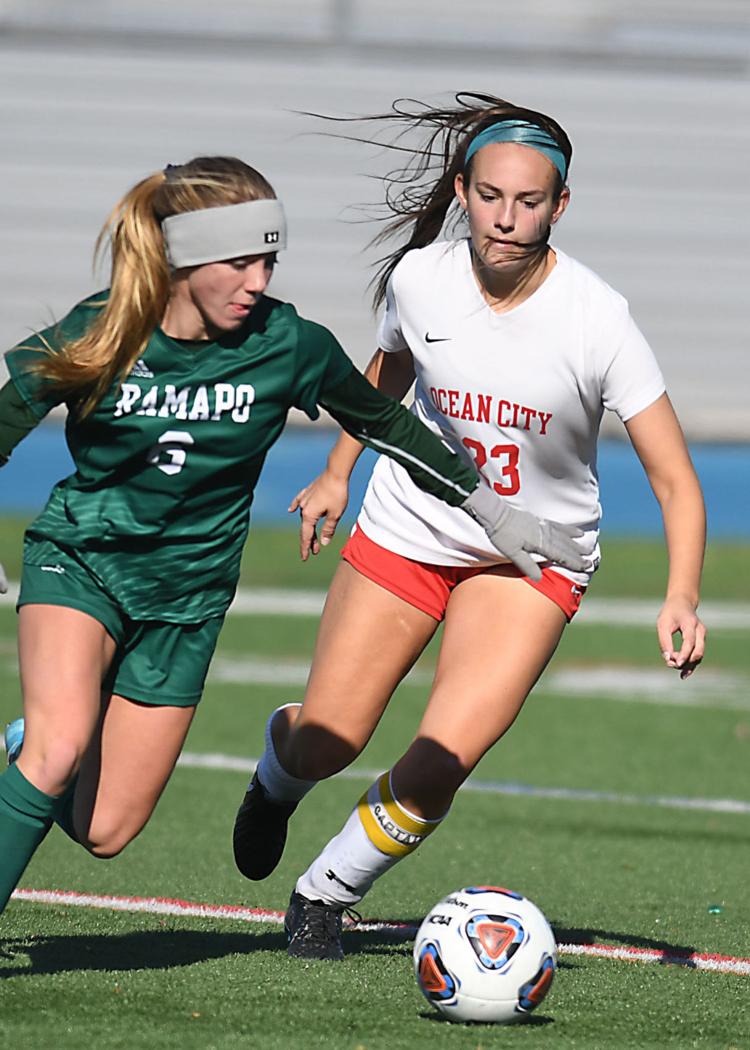 111719_spt_ocgirlssoccer00123692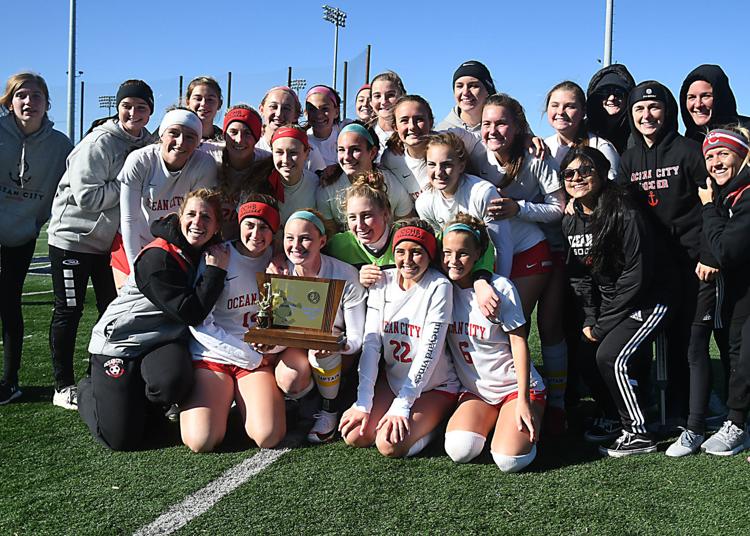 111719_spt_ocgirlssoccer00123680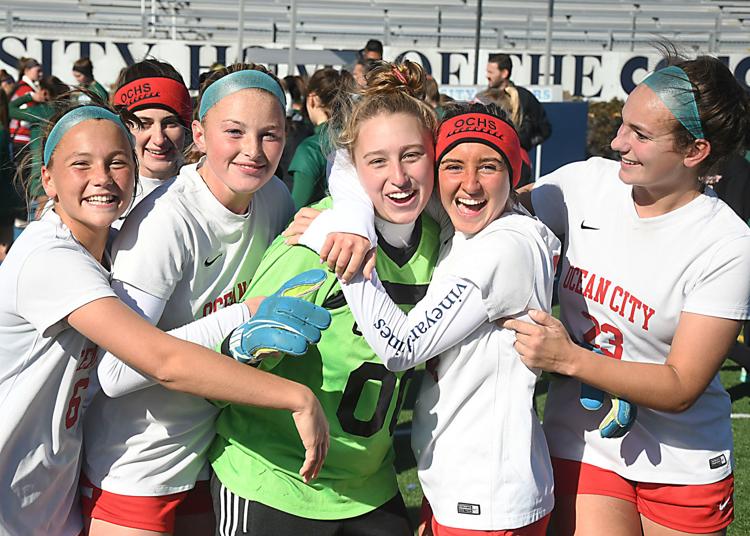 111719_spt_ocgirlssoccer00123690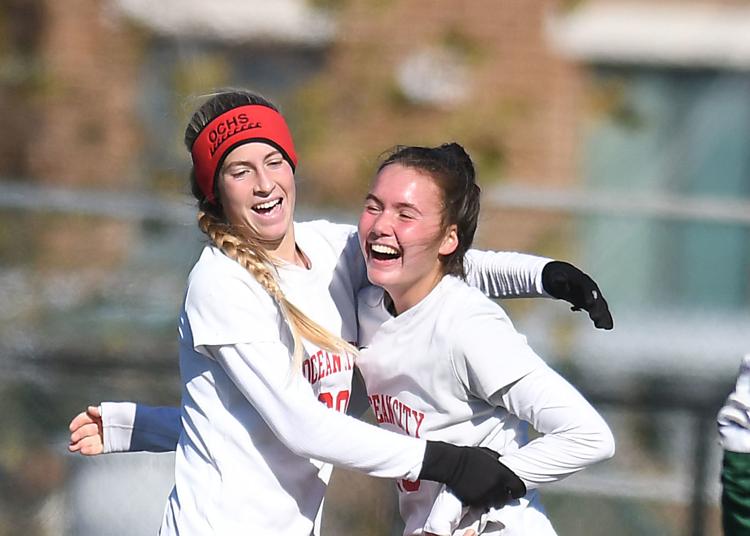 111719_spt_ocgirlssoccer00123712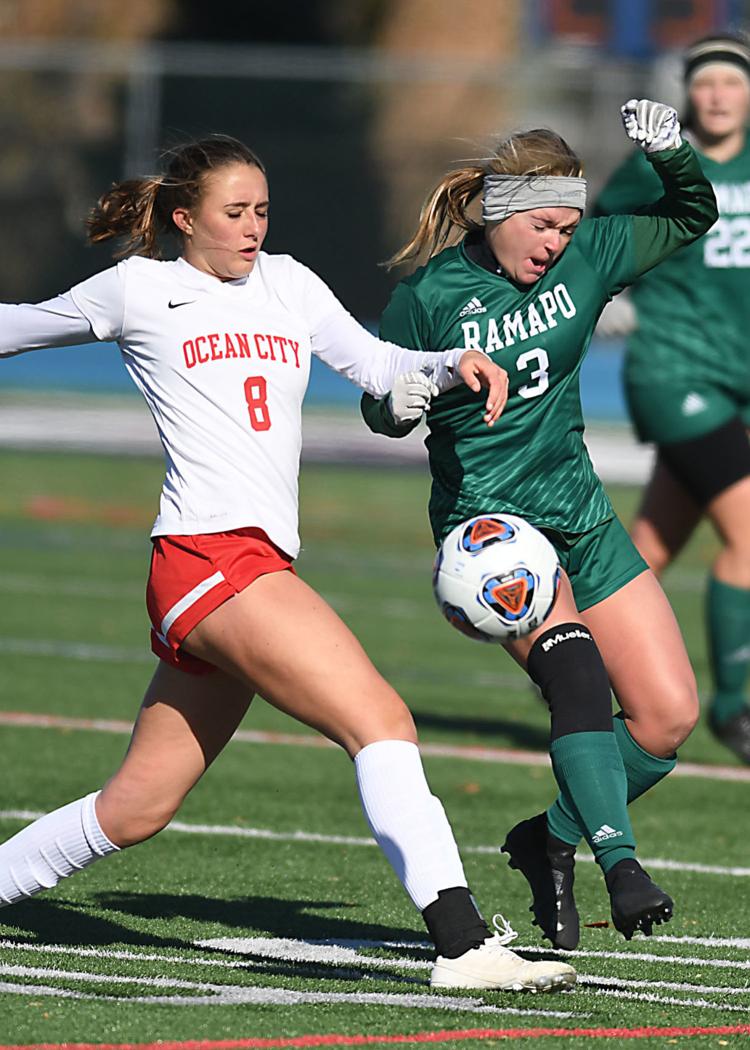 111719_spt_ocgirlssoccer00123713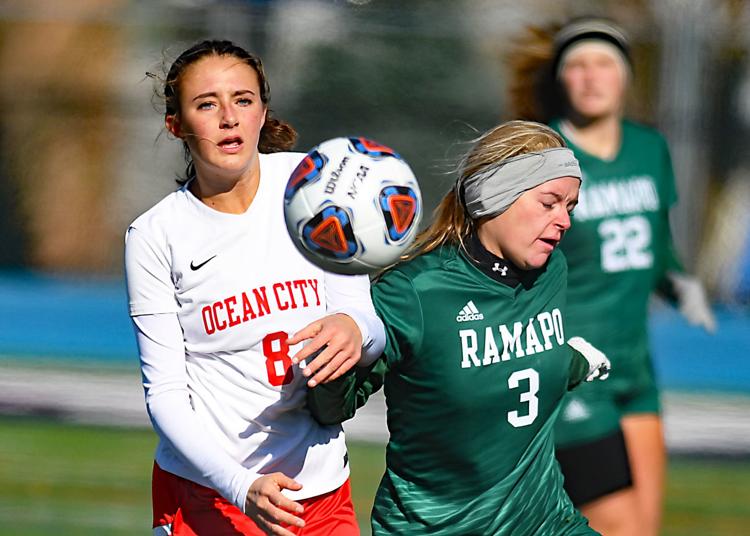 111719_spt_ocgirlssoccer00123711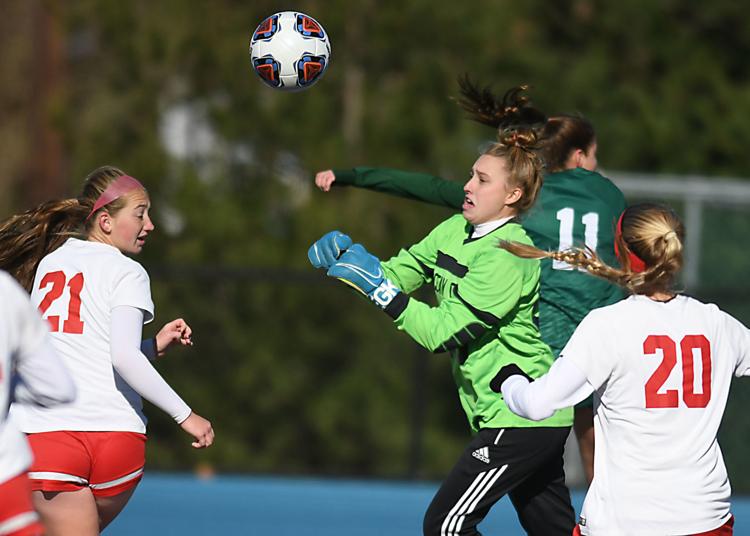 111719_spt_ocgirlssoccer00123709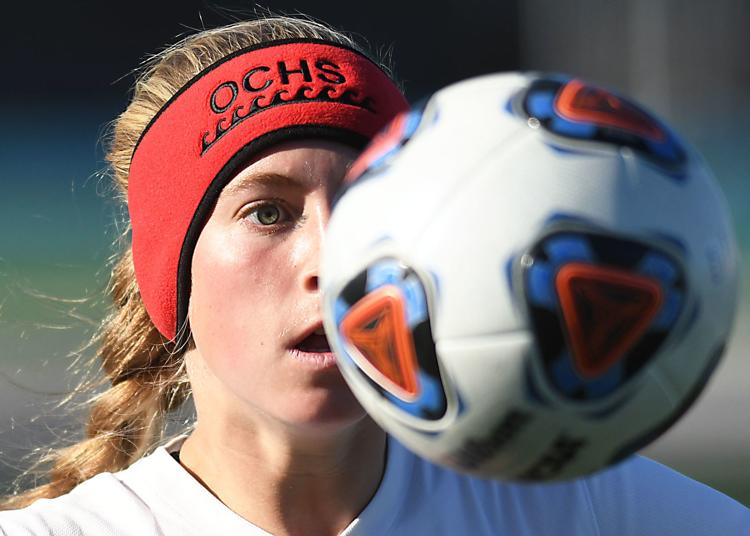 111719_spt_ocgirlssoccer00123710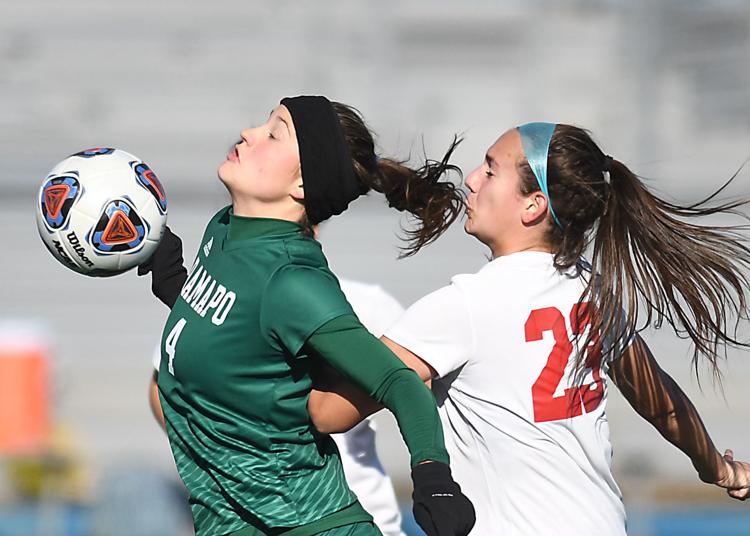 111719_spt_ocgirlssoccer00123716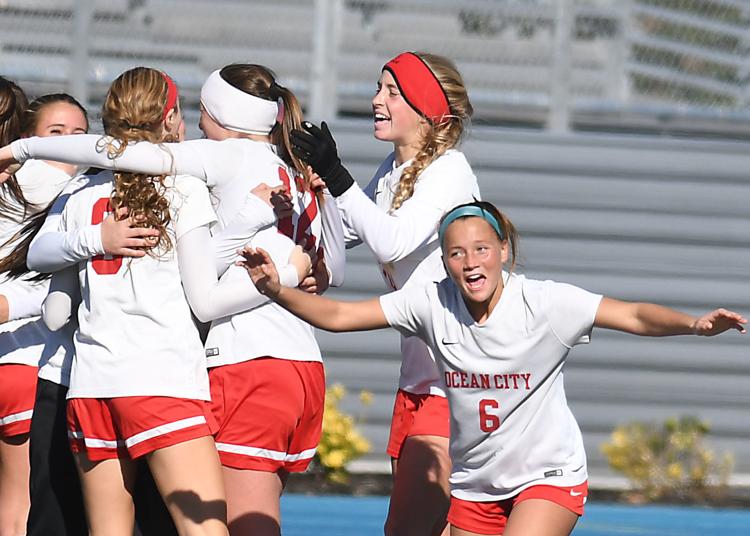 111719_spt_ocgirlssoccer00123708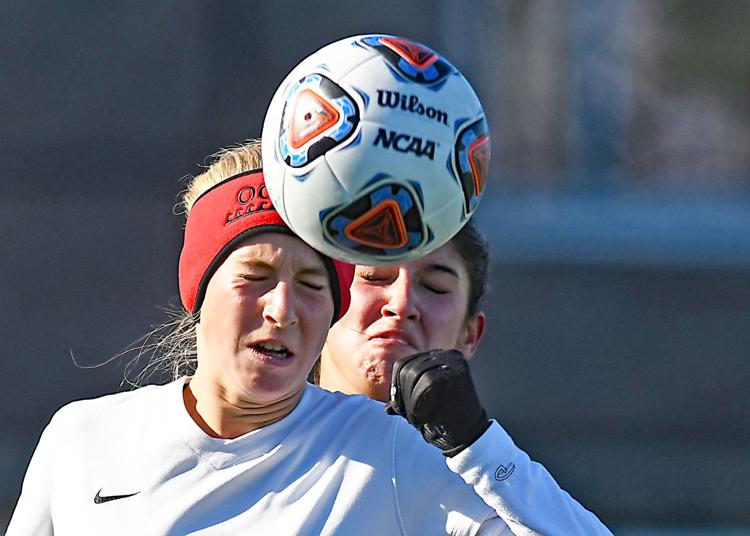 111719_spt_ocgirlssoccer00123707
111719_spt_ocgirlssoccer00123706
111719_spt_ocgirlssoccer00123714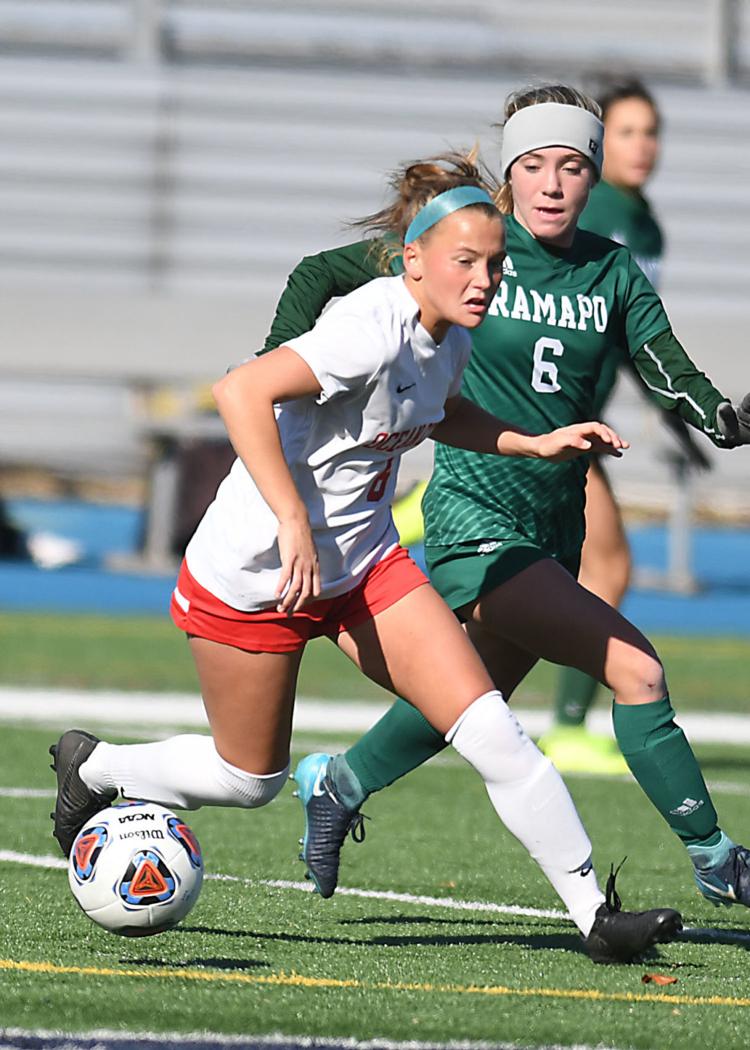 111719_spt_ocgirlssoccer00123715