After traveling the country to put his long-snapping skills on display, St. Augustine senior football player Bryce Eimer has found a collegiate home.
Eimer, 18, signed a national letter of intent this month to continue his education and football career at James Madison University, which reached the Football Championship Subdivision championship game last season.
"I visited (JMU) two times the past two summers," Eimer said of the Harrisonburg, Virginia, university. "It's a great campus (with a) great football (program) and great academics. I went down for another visit (Feb. 5) because I've been talking with their coaches for a while. I spent the whole day there. (They were) just showing me around and stuff, just getting to know the place a little more. ... I kind of just fell in love that day."
Eimer, of Sewell, Gloucester County, attended New York's Hammer Kicking Academy and One on One Kicking and traveled to Las Vegas for the Rubio Long Snapping camp. He won the camp-ending long snap competition and is the 15th-ranked long-snapper in the country on Rubio's website.
Eimer said he also considered Baylor, Temple, Toledo, Richmond and Bucknell.
The senior kept himself all over the field as a Hermit. In addition to being a special teams ace, he also played linebacker, defensive lineman, running back and tight end.
St. Augustine coach Pete Lancetta praised Eimer's desire to elevate his game.
"I've had some good special teams guys over the years," Lancetta said, "but nobody ever took it to that extreme where they were trying to master their craft like (Eimer and St. Augustine senior punter Adam Heston) did."
Speaking of Eimer's reliability as a long-snapper, Lancetta pointed out the team's first-round playoff game against Notre Dame in 2018. Heston, who recently committed to D-I Eastern Michigan, was dealing with a shoulder injury and needed surgery once the season ended. He couldn't raise his arms above his head, so Eimer's snaps had little room for error.
As the team had come to expect, he delivered.
"We had all the confidence in the world that Bryce would make the snaps, and he did," Lancetta said. "He put them right on the money, as he always did with punts, extra points and field goals.
"I can tell you that in three years, not one bad night or close to a bad snap (from Eimer)."
Eimer said he is leaning toward a major in sports management, and he's eager to grow as a student-athlete at the next level.
"I'm used to being a senior where I'm a little more ahead of anyone," Eimer said, "but now I'm behind everyone, so I'm going to have to catch up and keep working out."
JMU competes in the Colonial Athletic Association. In 2019, coach Curt Cignetti led to the Dukes to a 14-2 season that ended with a 28-20 loss to FCS power North Dakota State in the championship game.
Cedar Creek's Louie Barrios signs with Pace University
Mainland's Jake Cook commits to St. Anselm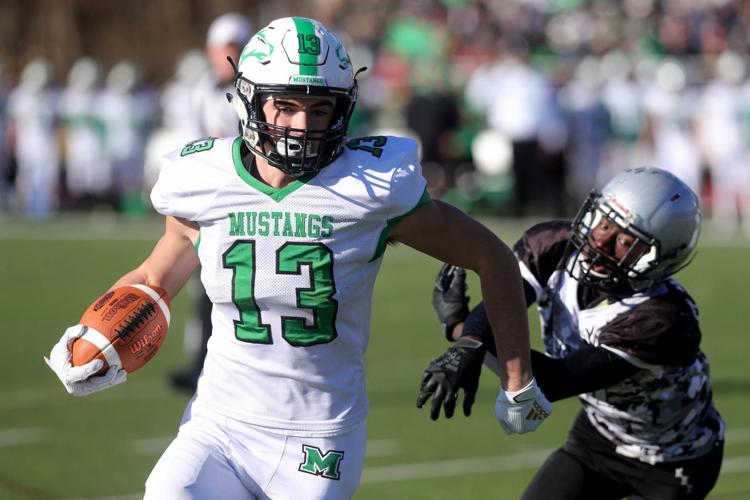 Mainland's Brayden Pohlman has committed to Kutztown University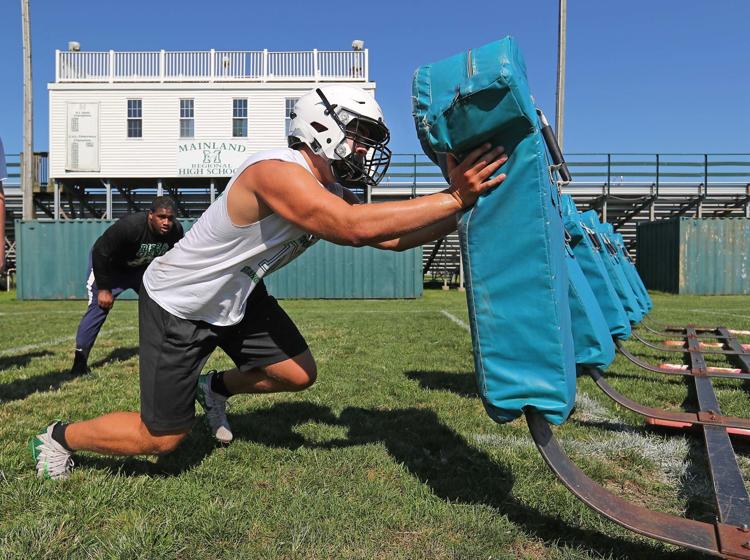 Barnegat's Isaiah Gerena commits to Morgan State
St. Augustine's Chandler Bird commits Brigham Young University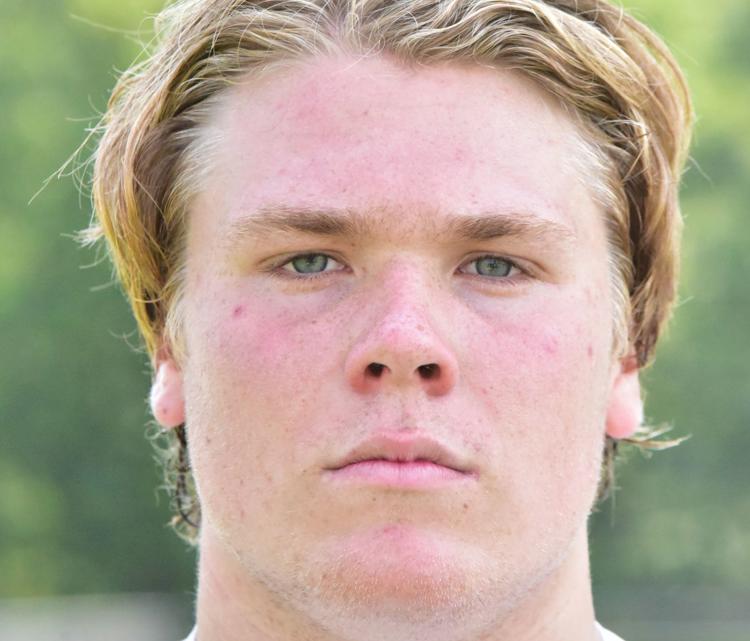 St. Augustine's Bryce Eimer commits to James Madison
Southern's JT Cornelius signs with Monmouth University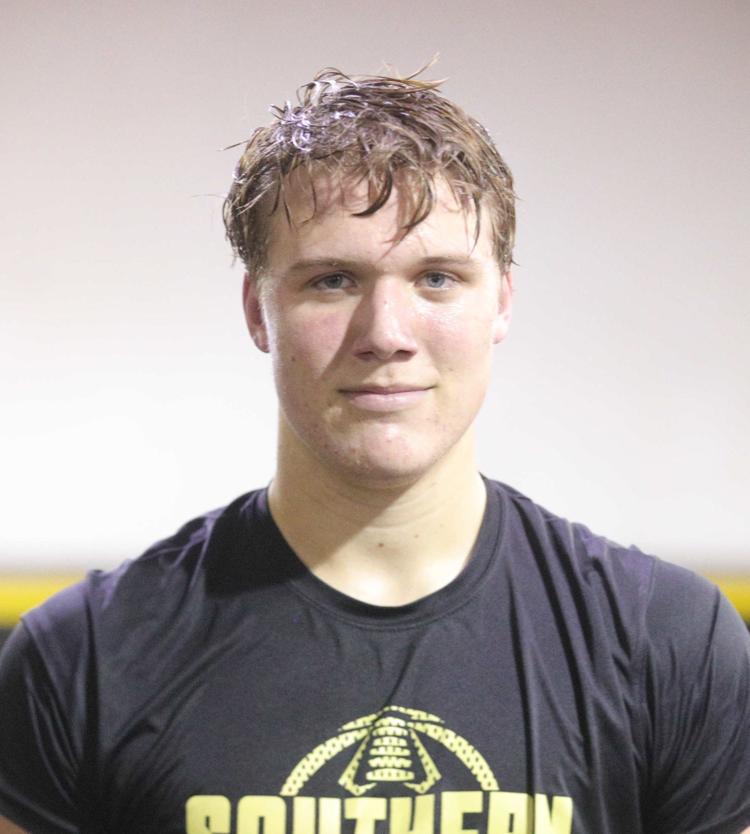 Southern's Cole Robinson signs with Davidson College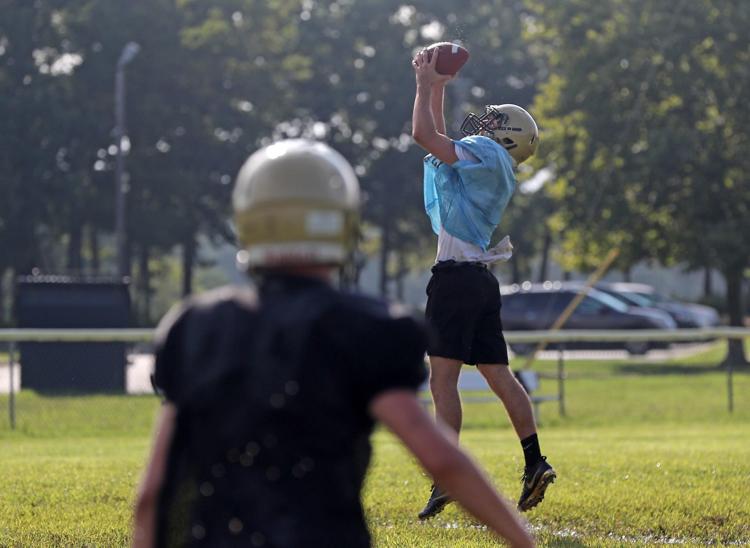 Holy Spirit's E'lijah Gray commits to Merrimack College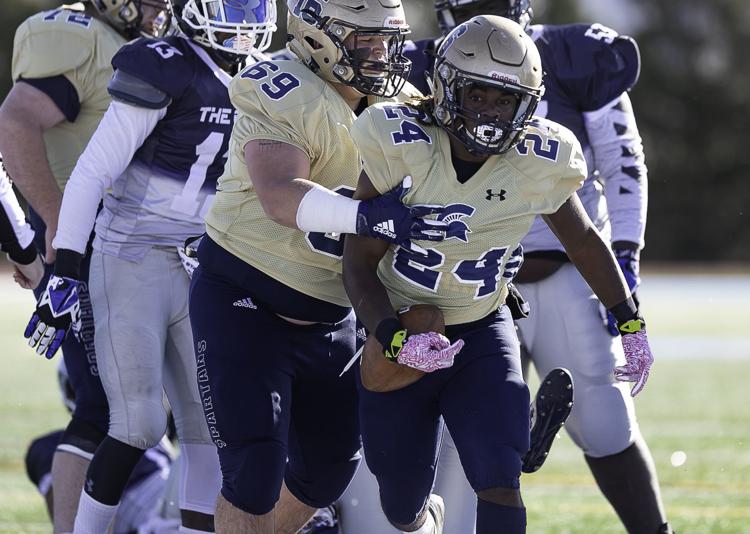 Hammonton's Caleb Nartey commits to Long Island University
Holy Spirit's Ahmad Brown signs with Saint Anselm College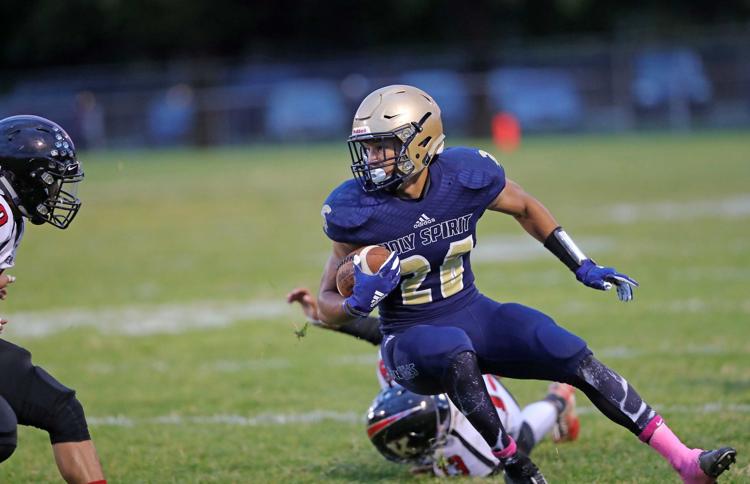 Vineland's Ryan Shelton commits to Frostburg State